WK BIKES, CFMOTO.
This page follows the WK BIKES, CFMOTO 650i Race bikes,
That Proves how far the Chinese Motorcycle Industry has now come with reliability and performance. Now in 2016.
2018 coverage at bottom of the page.
And Now in 2019..
The sister company Slam Pit-Bikes....................
" OR WATCH-OUT THERE'S A ZEBRA CROSSING"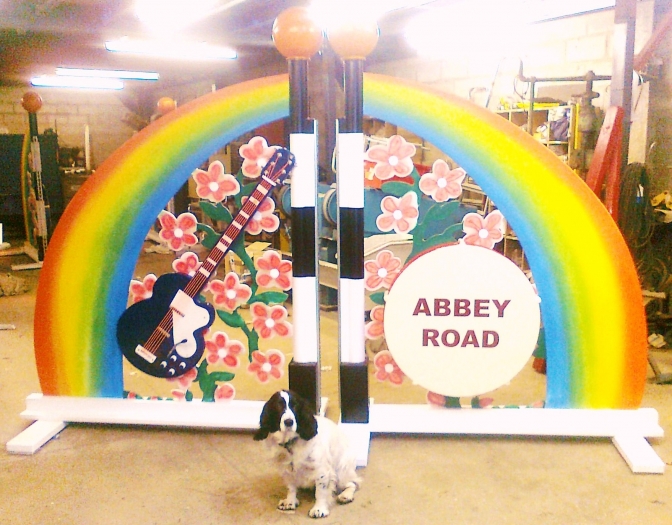 The "Sprocker" spaniel is named Winnie Crilley we could change the C to K ?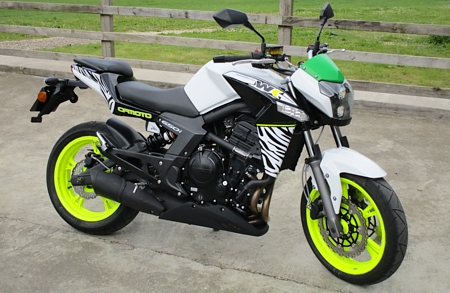 WK BIKES, CFMOTO 650i street bike.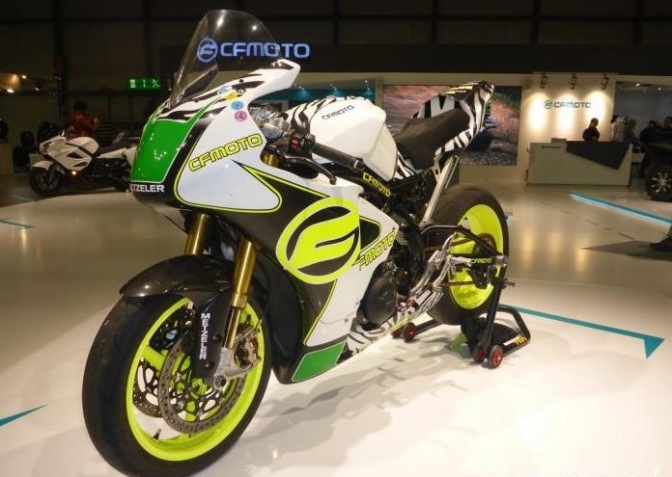 WK BIKES,CFMOTO 650i Race bike.
WK BIKES, CFMOTO Short Period offer. 09/06/2016.
2014 Preparation for TT.
Gary Johnson put the Chris Gunster prepared WK BIKES. CFMOTO works backed bike through its shake-out for 2014 lightweight IOM TT.
Chris Gunster Motorcycles. Has done a great job in getting this bike prepared after a disastrous fire in his workshop, where he lost twelve years of his livelihood in an hour.
Chris is also a mate of another bloke from Grimsby, who is a bit of a truck mechanic.
and does a few other things on the side, can't remember his name at the moment,
But I know he is off riding a push bike, on holiday in the USA.
2014 chat with Gary Johnson, about the WK BIKES CFMOTO Race
bike at the TT .
Milan show walk around of the 2015,
WK BIKES, CFMOTO 650i Race Bike.
This is the launch video of the teams TT 2016 effort.
Then we get to the start of practice week.
And then second practice.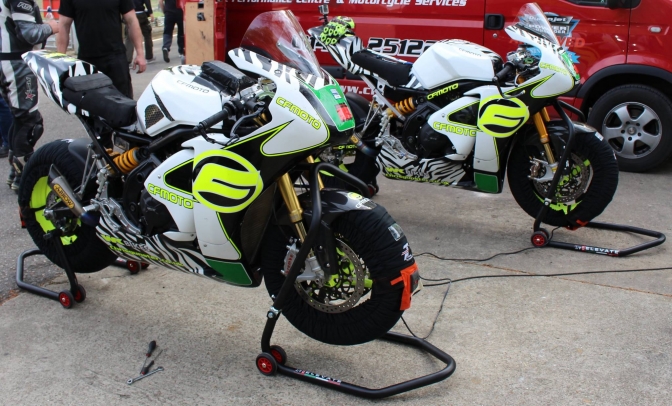 And anotherTwo Zebra's.
waiting to go back into the jungle.
After Part Two Part Three Practice week.
And Part Four, last practice before Race.
Race Report Episode.
There will be more videos later but the result was that Gary Johnson finished in a magnificent Fourth place and not that far off a podium time.
Craig Neve had a sensible ride into fifteenth place.and not that far of the pace.
This just goes to prove how reliable these machines *Made in China" have become.
And the company have not been afraid to put there neck on the line with the product to prove its safety and reliability and the fact that the engine can still be Tuned and stop reliable that is more to the point.
Well Done WK BIKES CFMOTO, keep up the good work.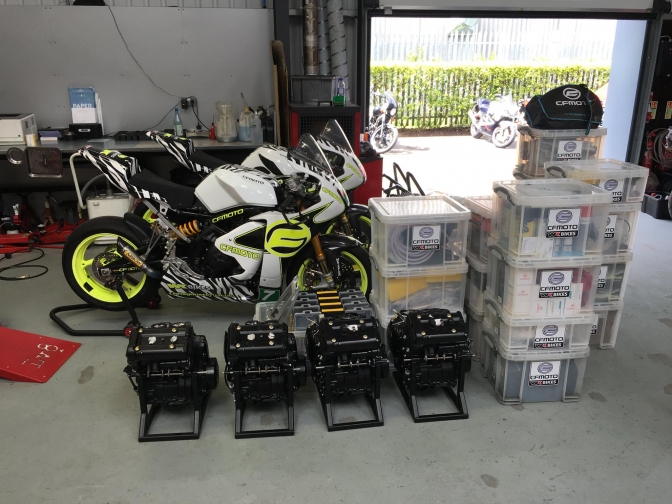 WOW.
You Make your own mind up you know mine. " Copying is the first sign of Flattery"!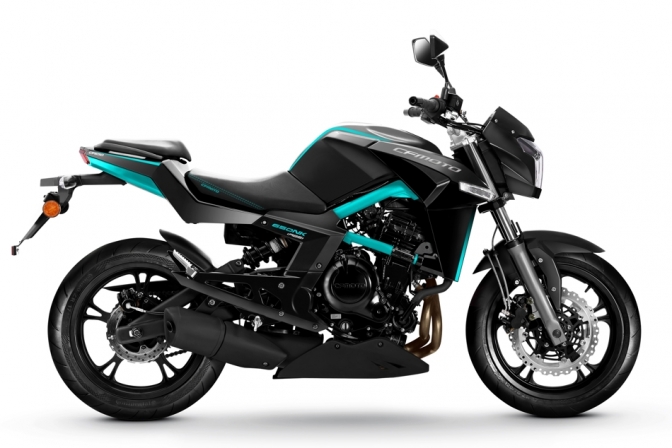 ***
WOW, How Much! More later pictures and updates
I have just put this video up just for the sound Zebras at 2,32ish in, and 820 mins,
Nice chips by the way making me feel hungry, NUM-NUM-NUM-NUM-NUM?
I like that Pub At Crosby .
~~~~~~~
Forks for racing
ZX6R or ZX10R ?
Two Daves Racing.
For those of you considering this fork swap, here is what was on our parts list:
* 2004-2005 Kawasaki ZX10R forks and front wheel spindle
* Modified 2006-2007 Kawasaki ZX10R yokes (note: 2008-2010 ZX10R bolt straight in)
* Kawasaki ZX10R/ZX6R front mudguard
* 2004-2007 Kawasaki ZX10R Tokico calipers (or 2009< Kawasaki ZX6R/ZX14R Nissin calipers)
* 50mm Clip-on handlebars
* New brake pads & brake lines
* 54mm Steering damper clamp (if needed)
* and any other bolts/spacers/etc that you also wish to replace at this time
We chose the 2004-2005 ZX10R forks for several reasons: they were the same length as the ER forks they were replacing, they used a 20mm spindle and they used 300mm brake discs - meaning that our existing ER6 wheels would fit with only different wheel spacers being required. After a revalve and respring by Maxton suspension, along with a full service, the ZX10R forks were ready for action. The 2006-2007 ZX10R yokes bolt straight into the ER6 chassis, but prior to fitment our top yoke was milled to remove the ignition key ring and the lower yoke was milled to allow our 'Ram Air' scoop to still get plenty of cool fresh air.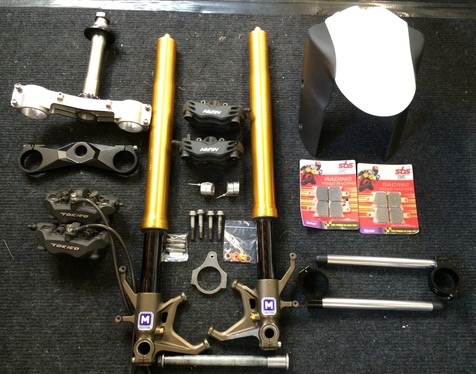 The Tokico brake calipers found on the 2004-2007 ZX10Rs were well-documented to have plenty of power but lacked in feel - for this reason we decided to opt for the common conversion of fitting 2009< ZX6R/ZX14R Nissin calipers. SBS Sintered race pads were chosen as they will work well in both wet and dry conditions. 2008< Honda Fireblade monoblock calipers were also considered as they are also a straight swap onto these forks, but the Nissin calipers appeared at the right time so we opted for those.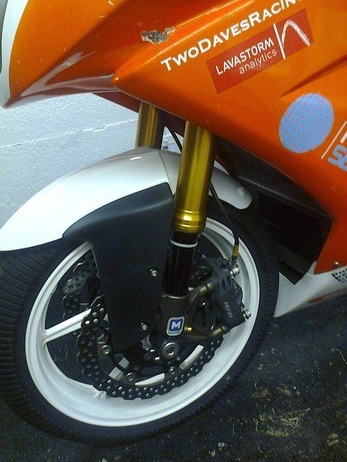 2013 TT race winning machine... James Hillier.
More Jungle New's later. OK. "Thank You Very Much".
Adam Bauer's 2015 run up "Pikes Peak".
Would be a Good challenge for a Zebra Mike?
I met Adam at the Manx GP last year, we were sharing the same pit,
He was over from the USA to learn the Mountain Course for this years attempt at the Manx 2016, You watch the video. He can ride a mountain!.
Hope to see you there Adam.
You Do The Maths.
~~~~~~~
2018 coverage of WK Bikes CF Moto IOM TT exploits.
Coverage as it happens
The Slam TXR
10/09/2019...
Last week I had a message sent about what to do to calm the engine for trials of my Mini-Otter. this is the YX140 engine.
I replied saying I needed to see a photo of the machine as the bike was part of the set-up..
I had two photos sent back and an explanation.
The bike in question turned out to be one of the NEW Slam TXR 125's
The guy, Kevin Westlake had bought one of the machines to turn into a trials bike and thought with a price of £1099 that was a good starting point.
He then bought a YX 140 engine and fitted into the bike.
but needed to calm the bike has he found it unridable for trials
I gave him the list of what we have done to our engines. and also told him he would need to fit a 60 tooth back sprocket and a 12-13 tooth gearbox.
I also suggested that he would need to put the footrests back further with a lin drawn to the ground just after the swinging arm pivot point.and even down a bit more than they were.
I also suggested fitting a front trials guard to the front forks to stop mud build up on the engine fins.
So we will follow progress of Kevin's at the moment unique, little trials machine and see what happens..
Why on this page?
Well Slam bikes are a sister company to WK moto...
Small world you know..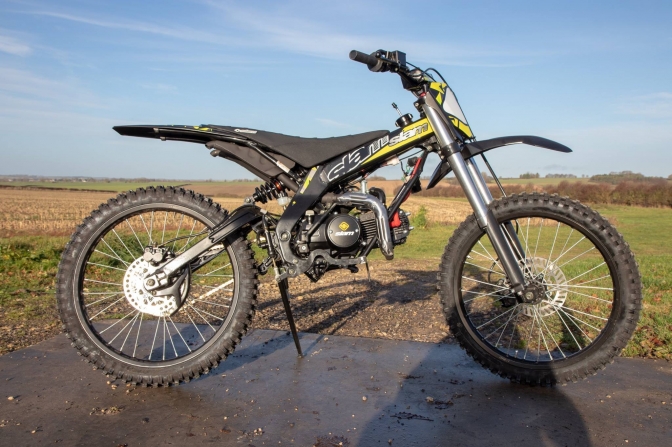 Slam TXR..125 semi-automatic.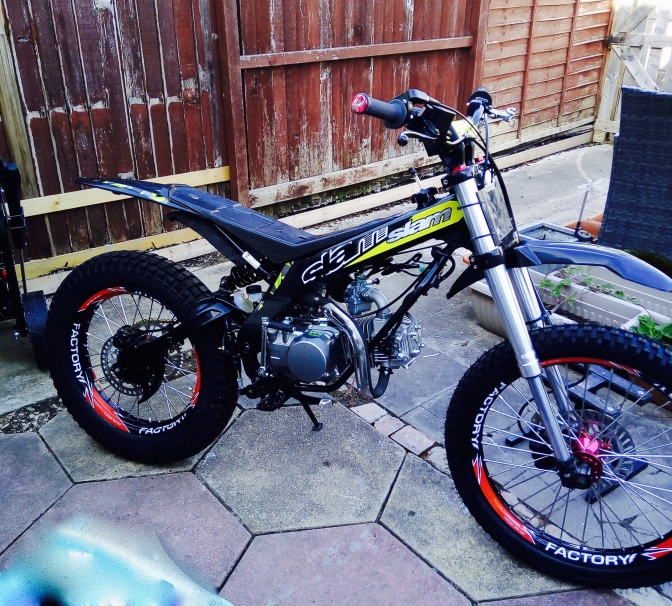 Kevin has fitted proper trials sized wheels Now 18" back and a trials tyre on the 21" front wheel.
It has the YX140 engine fitted and single exhaust...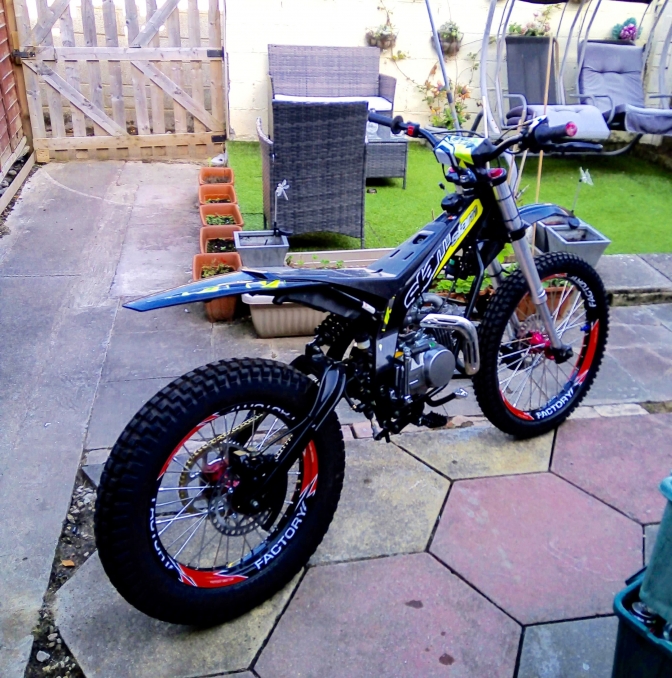 We will watch and see if Kevin can get this machine to work has a trials bike.
It could well help to open the new doors that are now ajar...
More Later.
Updat2021...