Moto Parilla Classic Trials Machine. 175 cc.
Another set of superb Classic trials Machine, Photographs from
Justyn Norek snr.

Justyn has sent me these superb photos of what can be clearly seen a Classic bike in the true meaning.
Just look closely at the frame, can you see the pitting of the tubes?
This is not one of your New framed in the style of Classic machines but a true aged machine that has had a wealth of care shown it.
Enjoy. the pictures.
I am hoping we can get a report from the Justyn's about a test ride on the machine. later.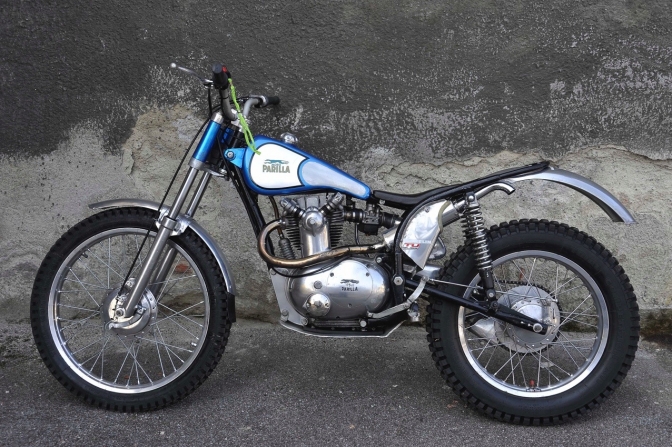 You can see the care that has been put into this machine and the hours of polishing.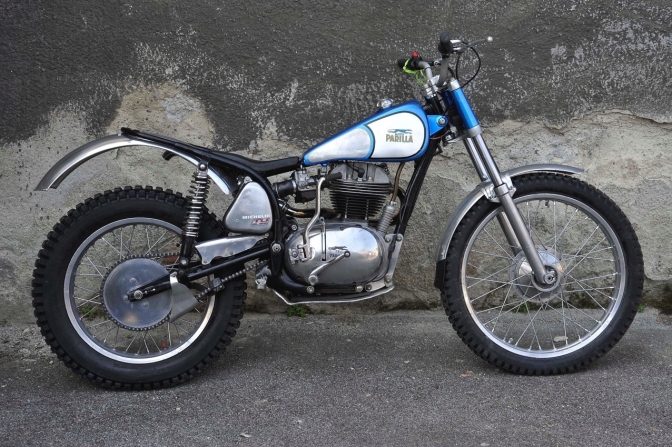 Notice that most trials machines from Europe have to have chain protection where the chain joins the rear sprocket on its run.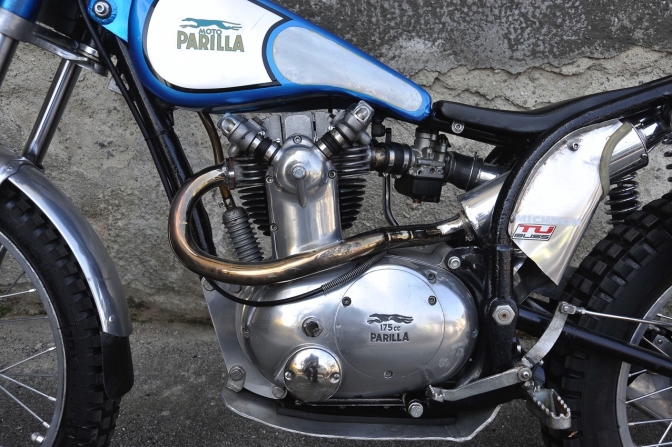 As most of the four-stroke motors from Italy were OHC this sometimes makes the engine look larger than it is. this engine was one better it was a near DOHC engine, but using very short pushrods working from one cam, its brother was a true DOHC engine.
This machine has hair-spring valve control too. as you can see from the photo below.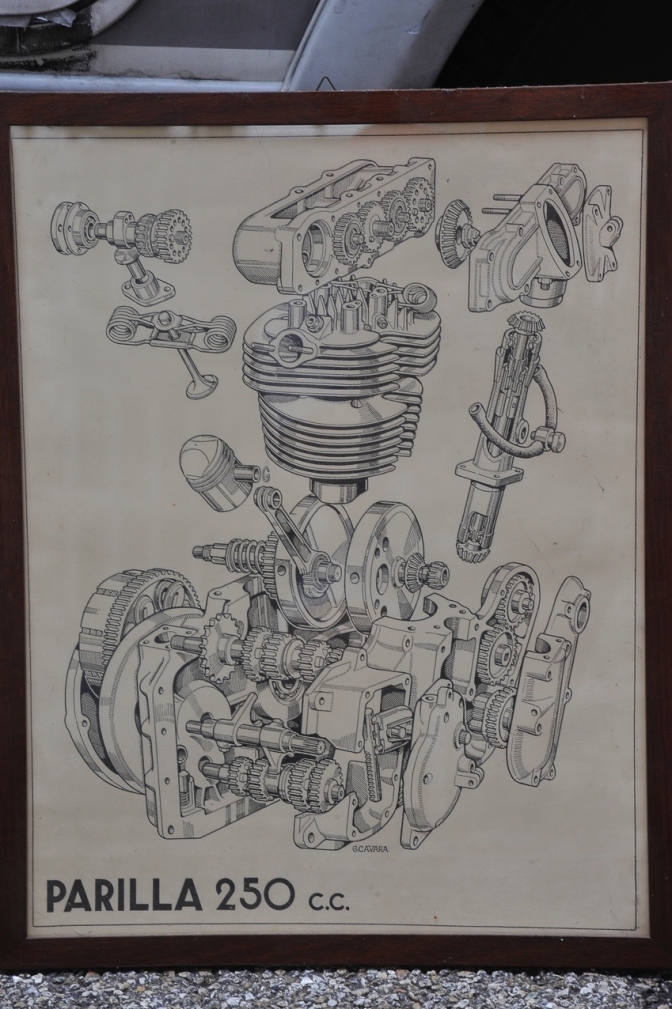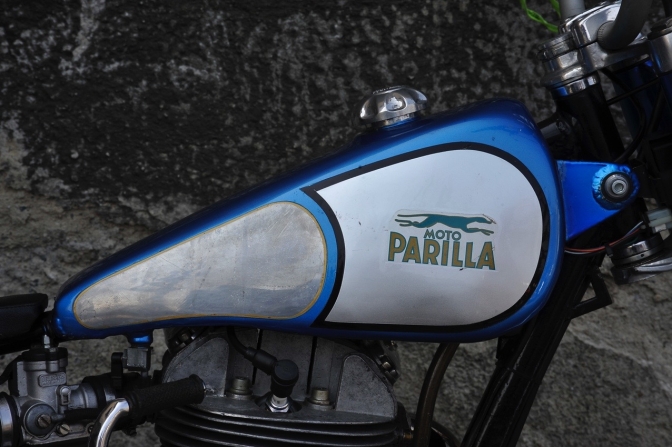 The shape of this tank just shows off the superb design that is attached to most things that are made in Italy.
And I will say that the photographer knows a thing or to about design and taking
pictures.
More later.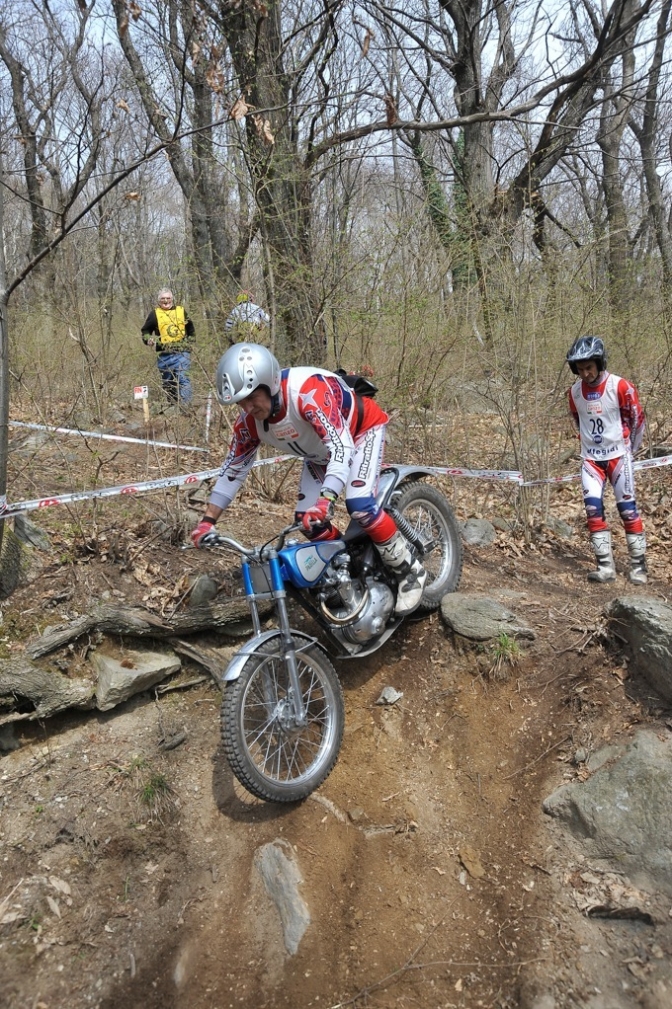 The brakes always seem to work very well indeed on these European Trials machines.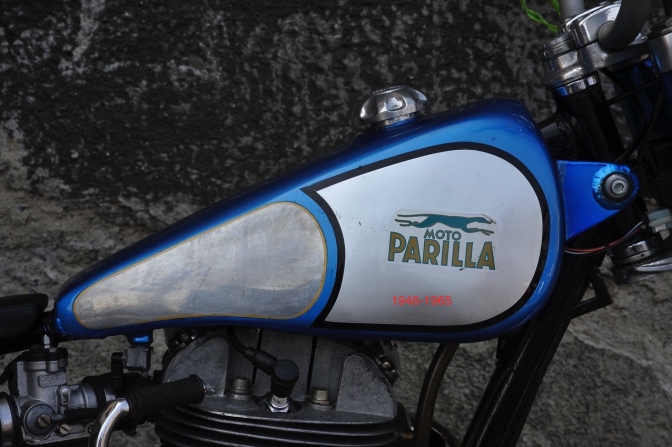 MOTO-PARILLA by Giovanni Parilla.