To do's; fix an oil leak from the sump, re think the silencer as its a bit noisy, I am sure there will be more!
Subframe after tacking, I hunted through your web site and scaled Garry Britton's No3 bike photos for sub frame dimension,
also first mock up fit of front forks...
In this mock up I have wooden battens of 380mm as rear shocks, but the final build has 330mm shocks to get a better chain line...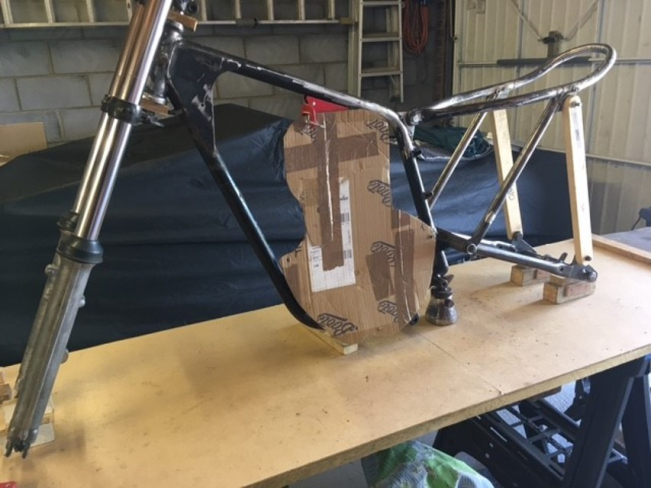 Cardboard engine pattern to see what needed cutting out to get the engine to fit...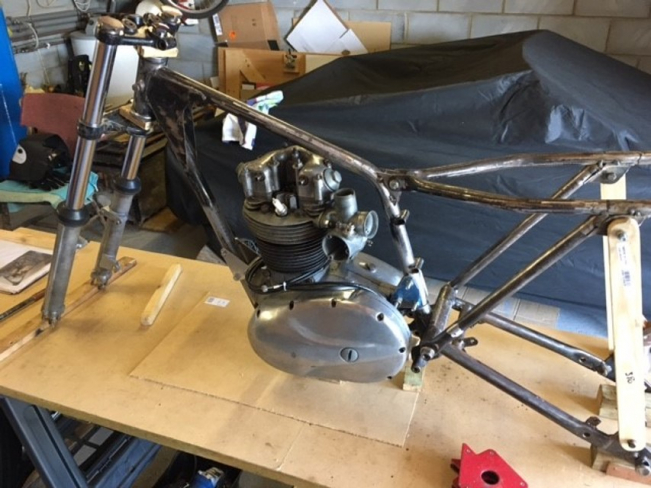 First fitting of engine, but I thought the rear engine mountings a bit weak...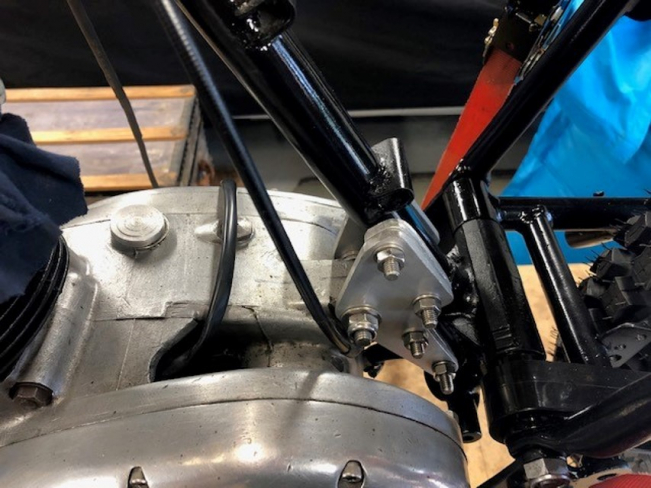 A much better job with the four bolts fitting...
Later version of the rear engine plates which has 4 bolts to the frame, 2 higher up in the tube and 2 in the original Bantam mountings
Engine is 6mm off set to the left using alloy plates as spacers...
I retained the original Bantam battery box mountings for the oil tank...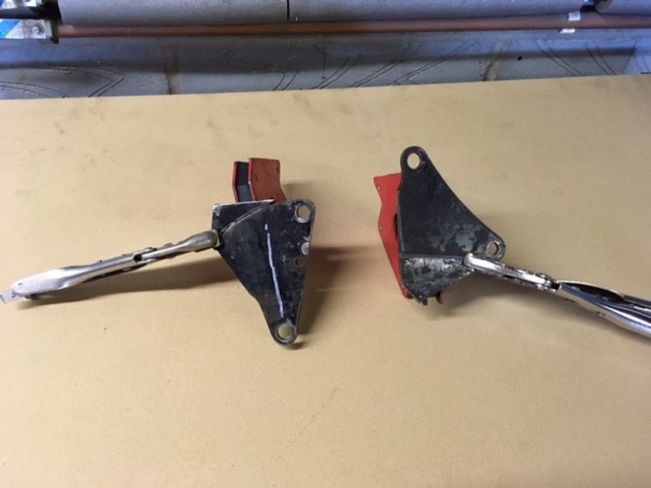 Footrests ready for welding...
I re used the Bantam pillion foot rest mountings to make the new foot rest plates...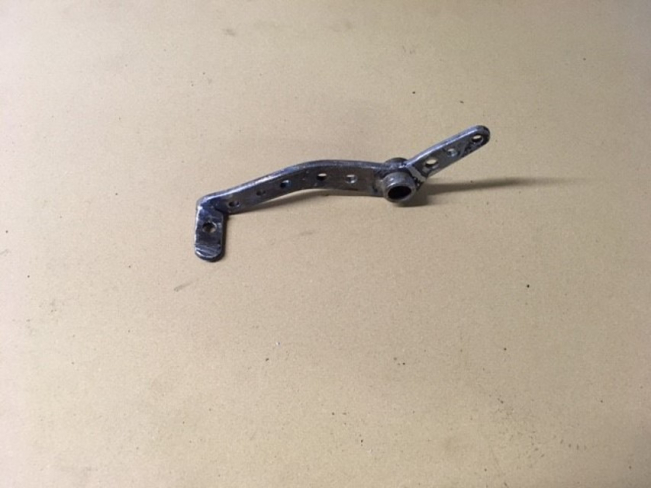 Much modified BSA Bantam brake pedal...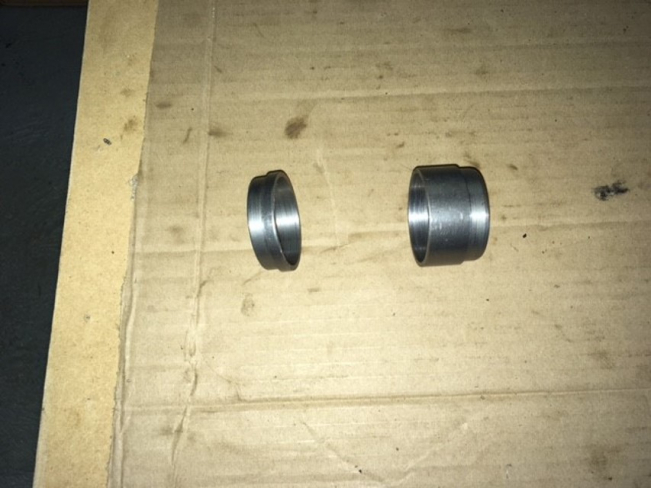 Top and bottom steering head sleeves so that the

Triumph

/BSA

4 stud

forks and yokes could be used...

I had a quote of

£95

to make these, so as there was going to be several spacers and sleeve needed I decided to buy a

Mini

Lathe...

Steering head sleeves in place before welding....

Rear hub set up in the mini lathe before cutting... I marked it in the lathe but cut it with a hack saw, and then faced each piece off in the lathe...

Widened hub after welding in the spacer (basically the method you use

Charlie

)...

The oil tank is a competition car catch tank (e

B

a

y

)... it's looks a bit crude but,

fits in very well for the build......

~~~~~~

Also have a cartridge type filter which

adds to the oil volume...

The carved up

Yamaha TD

tank parts...

And below Ready on the bench to weld...

And the finished tank... Nice job...

Tank now fitted to the bike, another one-off that was made for the job with what was to hand at the time...

Another little bike ...The

"Ban

Star"

... built with the help of these pages...

Priceless...