The Sun competition motorcycles…

437B 9E 4 Speed Sun Wasp Comp 1956-1957…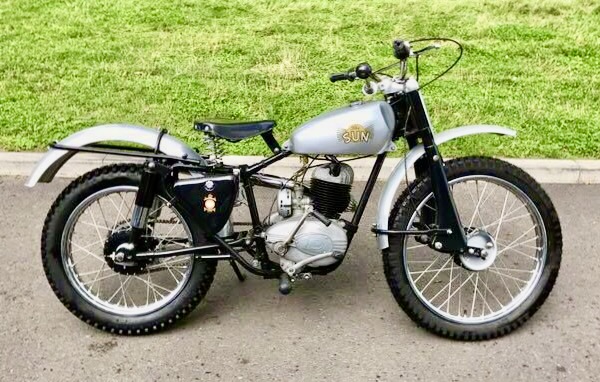 Photo Courtesy Blackie Holden Jnr...
What a "Turn up for the book"...
15/02/2023...
This morning checking through my emails I open'd a mail from Blackie Holden Jnr and look what I found, a photo of Yes, what must be one of the rarest trials bike in the country... We have the other the HJH...
What a find and Blackie owns the bike... I have asked for more information and history of this Sun Wasp 1957 trials bike. So we now have found two of this model in existence... but the other is getting a Villiers 8E engine fitted into it. ? Or with this find may be not?
And also I have more detail now to build my replica with the Genuine Sun Villers 9E engine to fit...
Another page that has started to live...
Thank you Blackie Holden for getting in touch... from all of us that are trying to record British trials bike history...
~~~~~~~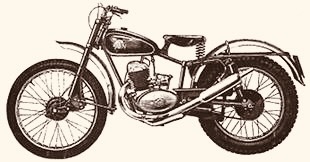 Photo from the Sun sales material...
The number above is what I found on the Villiers 9E engine plate that was on the engine returned from Alan Whitton that he did not want to use, for a James. This engine started life in a Sun Wasp trials bike...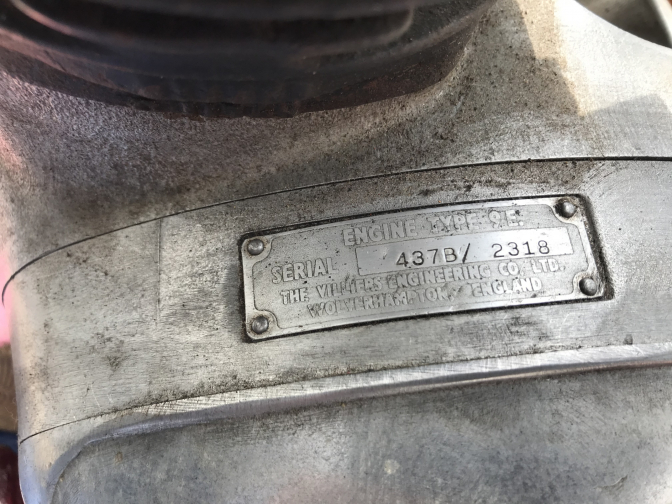 Photo from Alan Whitton Race Engineering...
So I started to do a bit of research on the little known competition bikes built by the Sun Cycle and Fittings Company… This company owned from day one as it seems by the Parkes family, was now after WW2. run by Fred Parkes, and a return to motorcycle manufacture after years away concentrating on the cycle side of the business, up until the war making complete cycles, and parts for the same along with supplying motorcycle parts to other motorcycle companies...
By the way the company way back in the early 1900's was a brass foundry before the manufacture of motorcycles started, and one of the strongest partners with the Villiers engine company from that day, and also helped design some interesting engines of their own along with other partners, and used these too.
Anyway in 1946 small Villiers engined motorcycles were re introduced by Sun to help the working population get to work…these were gradually joined by slightly bigger brothers that were using up to 200 cc Villiers engines like the majority of the other two stroke motorcycle British manufacturers….
So how about the introduction of the competition machines, the first was a rigid trials bike in about 1952…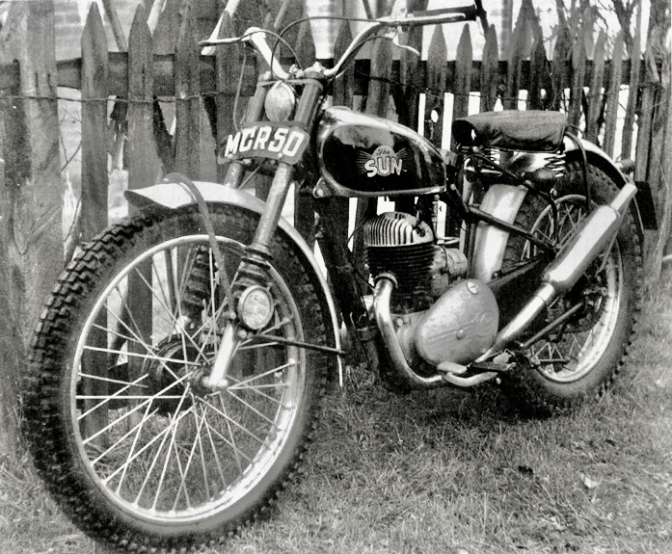 Photo Courtesy Deryk Wylde...
By 1955 four road going models were listed in the catalogue with the introduction of a 200cc scrambles bike. The rigid trials model continued, sporting Earles type front forks, with it is said a tuned for trials engine…it seems later in 1955 the swinging arm version was introduced to run alongside the still in production rigid. This is what the catalogue says ..." The trials models has been extraordinary successful during the past season, gaining a big number of First-class Awards, including the Scottish Six Days…"We guarantee every model is built by hand in our development department"…
By 1957 and the last year of competition machine production the Sun Wasp trials has it was now named, was introduced, this had the same frame as the late 1955 model but was now fitted with slightly longer rear Armstrong suspension units, and Armstrong leading link forks supplied by Norman Motorcycles. this upped the ground clearance by two inches, from eight to ten. If it was not for the rear subframe difference the Sun Wasp could have been a Norman B2 trials…But by now (1958), both companies were under the wing of Tube-Investments…and both models were fitted with the Villiers 9E comp engine…
Fred Parkes retired in 1961 and the SUN name and company was taken over by Raleigh Industries and moved to Worksop...and soon faded into the distant past...
So with not a chance in this world of finding one of these rare machines and not wanting the brand to die without at least a replica with the genuine engine to fit, I decided I needed another challenge before it is too late. So we are building a 1957 Sun Wasp competition Replica trials…
The story continues with what I now have for the build and the construction of the replica frame...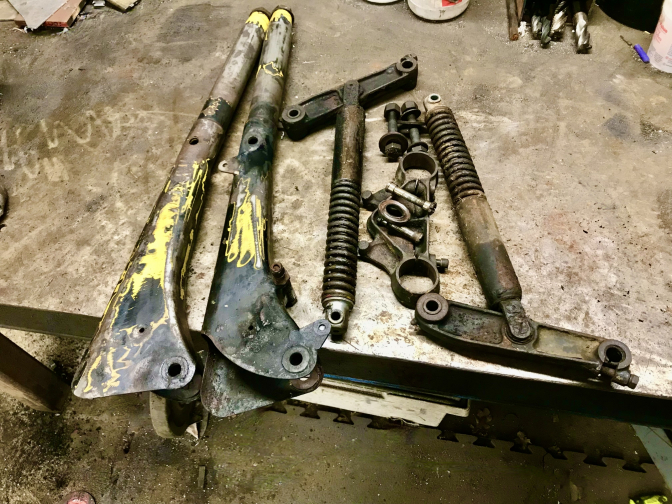 The Armstrong Forks ...now stripped and ready for the blast cabinet...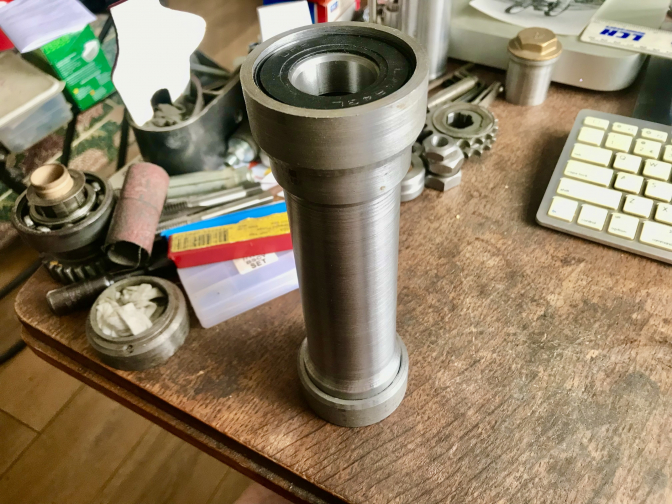 The steering head I machined, now to be used without the added cups and smaller 5/8" ID diameter taper roller bearings.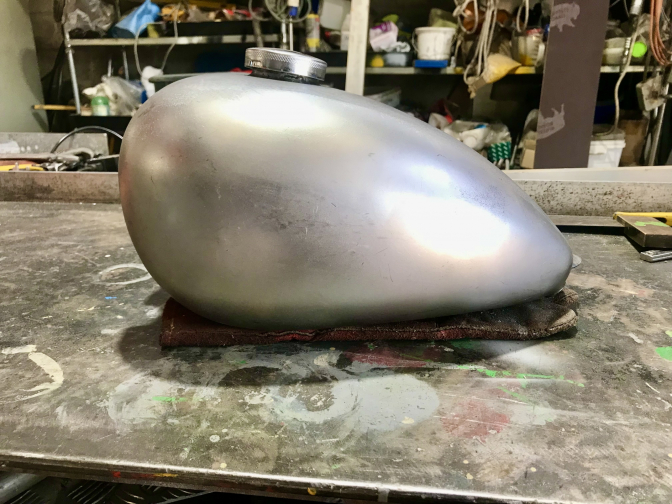 The new fuel tank that I have managed to get, with about the right shape, and will look better when I have bronze welded the new front mounts to the tank, that are realy low down on the Sun bikes...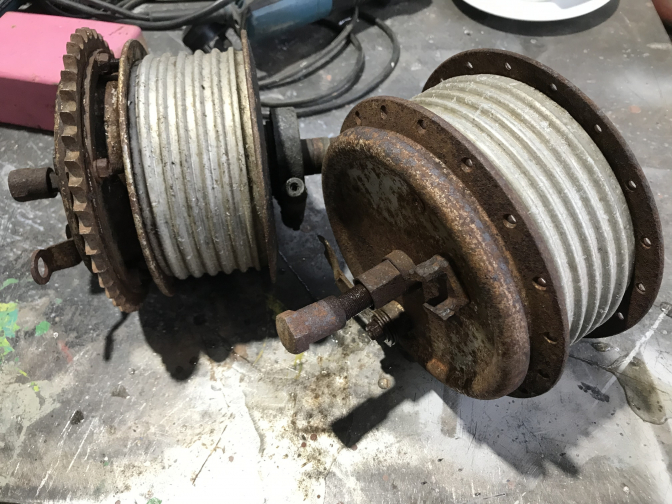 Front and back hubs... as I was given them...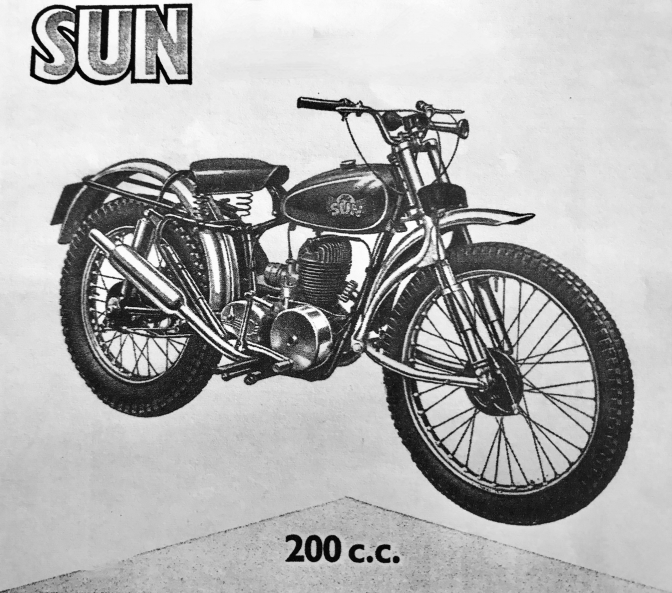 From the Sun catalogue 1955.. copyright BMS...©
This is the only guide I have to build the frame, along with a CoTTon frame as reference for engine mountings...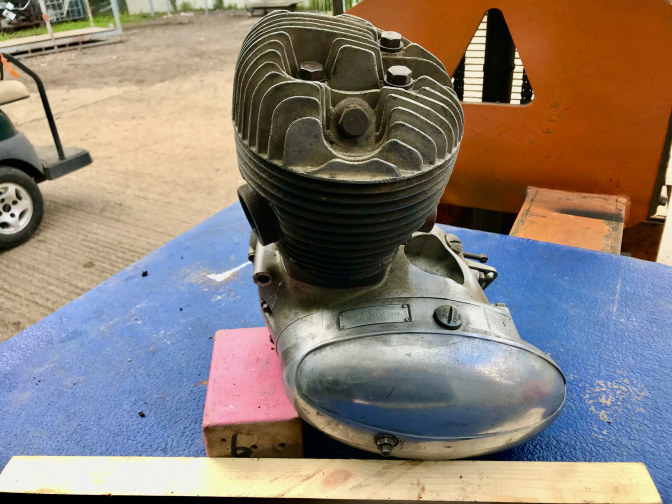 The Villiers 9E engine that Alan Whitton disgarded for the James he was building for my brother...
Photo Reference..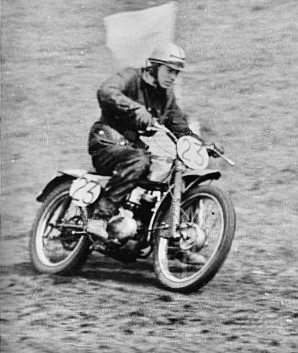 Photo Courtesy the Dunwoody Collection...
A photo sent to me by Jim Switzer of a Sun competition"S" from 1956
Details later...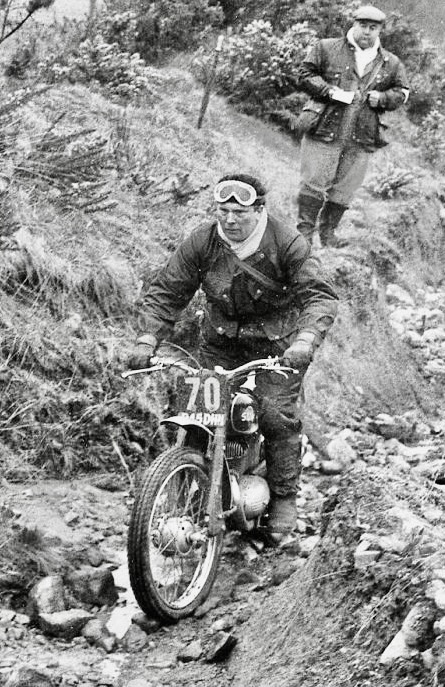 Photo Courtesy Trials Express...Deryk Wylde...
And one from Deryk Wylde of a Sun Wasp trials, from a trial in the early sixties... again more details later...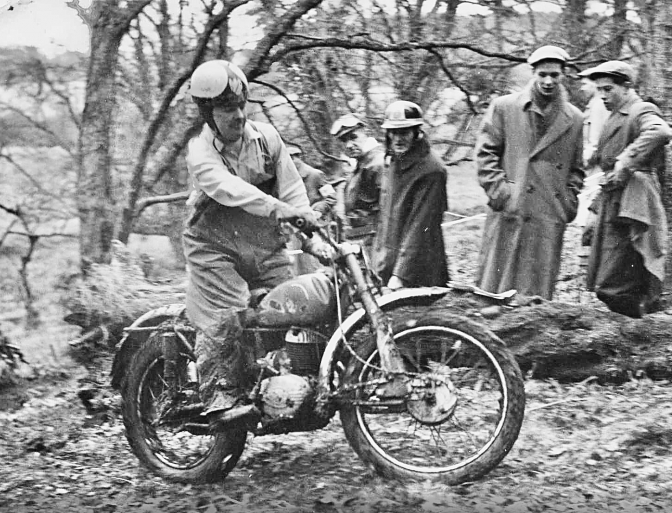 Photo Courtesy the Dunwoody Collection...
This is Davey Andrews from Northern Ireland riding the 1957 Works Norman and you can see that the SUN bike is very much a brother...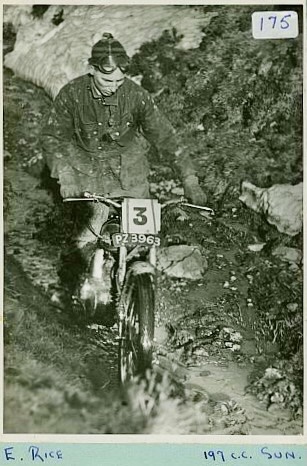 Photo Courtesy the Dunwoody Collection...
Another photo that Jim Switzer sent me...
It seems to me that in the late fifties there were more Sun competition bikes in Northern Ireland than there were in England...
~~~~~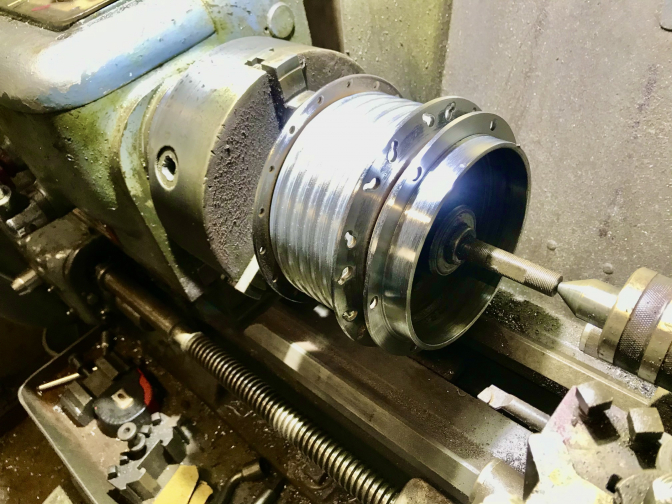 Both hub's now cleaned shot blasted and skimmed...
05/12/2022...
After spending time looking for information about the Diamond trials bikes I came across coments about the Sun trials bikes on a face book trials site. And not only have we got a photo of Roy Weston's very first trials bike a Sun Competition, that son Mark placed on, but then Martyn Stanistreet placed on a photo of his fathers bike that they had bought and it is probably the only Sun-Wasp in existence..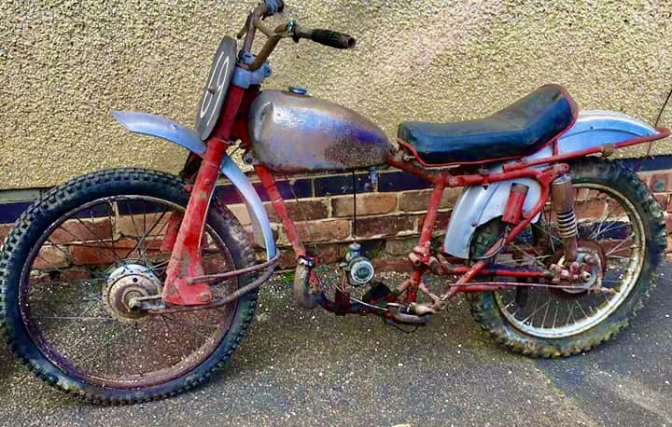 Photo Courtesy Martyn Stanistreet...
So not only have we found a Sun-Wasp trials bike but I now have a bike photo of one to get my replica frame right...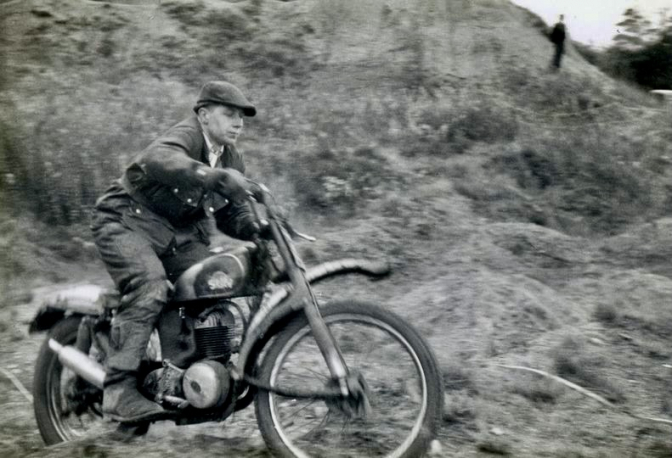 Photo Courtesy Mark Weston...
Roy Weston aboard his first trials bike a Sun Competition...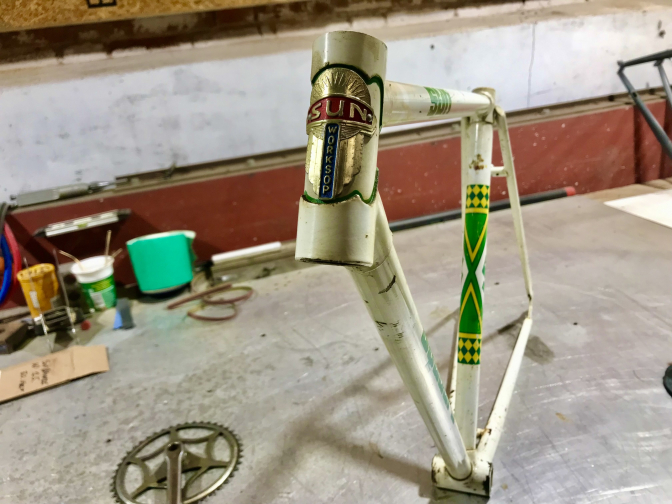 Photo Courtesy Lee Prescott...
Then what turns up on my work bench, but a 1961 Sun Sports bike... with the Worksop badge... Small World...
Now an introductory video on the BSA Otter Youtube channel...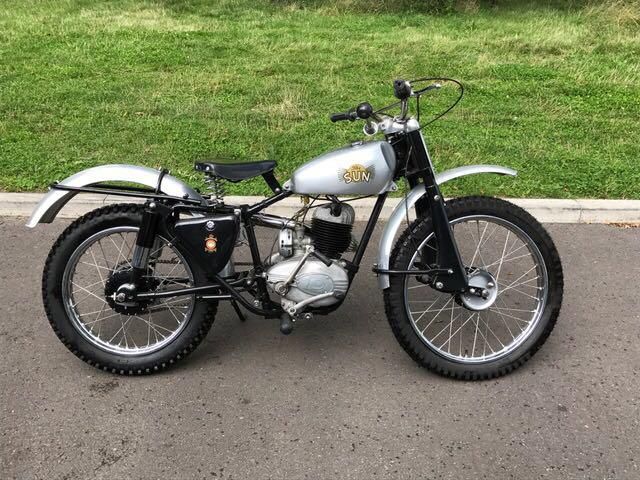 The superb Sun Wasp Competition Trials of Blackie Holden Jnr...
So we have a start for the project...
So More later.
Updat 2023...02