The Montesa Impala Based Trials Bikes...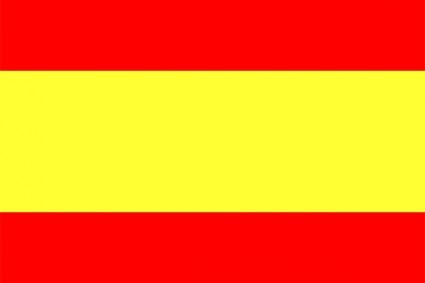 Made in Spain...
The Montesa Impala... trials bike...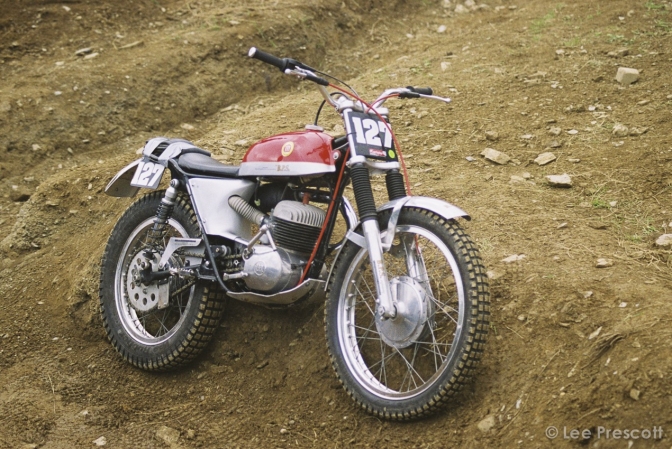 Photo Courtesy Lee Prescott.
These trials machines were based on the 1962-70 "Impala" 175 of 1963.
Probably with some parts from the Diablo 250, and the Enduro 175.
The shot above was taken in the 2007 Manx Classic Trial.
And the Montesa later was used in the 2013 Scottish Two Day Trial.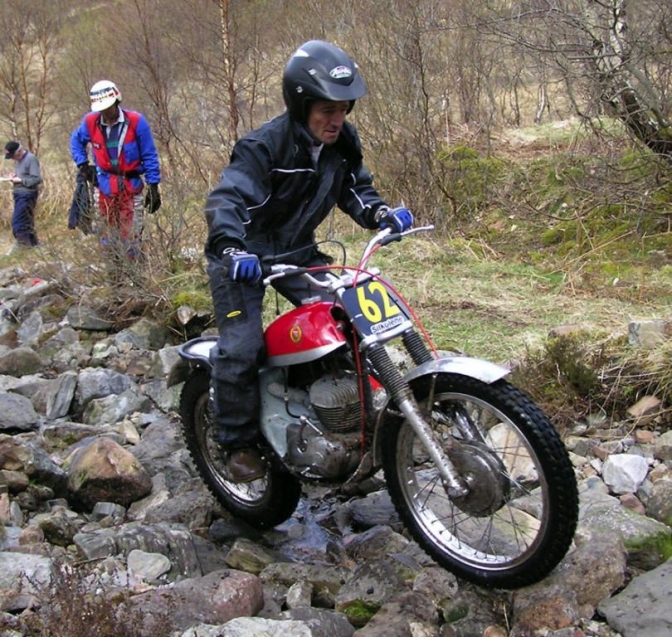 Photo Courtesy Deryk Wylde ORR-e with permission.
Number 62 rider listed puts Manel Jane on-board, over the Scottish rocks.
The machine looks just has clean has it did in 2007...
A brief history about the Montesa Factory the machines came out of.
History...
Montesa was born in 1944, and set out to become one of the motorcycle companies of the new era with flair for designs... Owners were Pedro Permanyer, and Francisco Xavier, along with Paco Bulto.
The chief designer was one, senior Paco Bulto.
Yes the one...
He was a 1/3rd partner in the company and mainly in charge of design and running of the Montesa racing program.
Then in 1957 the recession started to bite on the motorcycle industry in Spain just has Montesa had moved into a larger factory.
Something had to give so senior Permanyer who was biggest share holder, decided that they would drop the road race programme they had been running...
Not to the liking of Senior Bulto. So after he could not get his way, he left the Montesa empire taking 1/3rd of the Montesa workforce with him, and more if you read between the lines...
So Race engineer and works rider Pedro Pi, was lifted into the rank of chief designer, and R and D supremo, at Montesa, along with riding the bikes himself as well...
So sorting out a road, and race bike, along with a scrambler, that he was more proficient at first than the others. He turned his attention onto the New trials bike market that was now thriving very well with the inception and introduction of the New Bultaco "Sherpa" of 1965 that seemed to have come from the Montesa factory in a some what back-door way...
The 1963 Montesa Impala engine was the only engine used on all of the models up until 1970, and all models were based on this design, that seemed to me to resemble the Now Bultaco engine that was so successful...
So a trials bike was developed using a de-tuned version of this motor and that in 1968 became the first Montesa Cota.
Here this little video explains the transition from the prototype Impala trials bike of 1966 to when it became the "Cota" trials to be sold in 1968.
Below are some more shots of the bike taken at the 2007 Manx Classic Trial...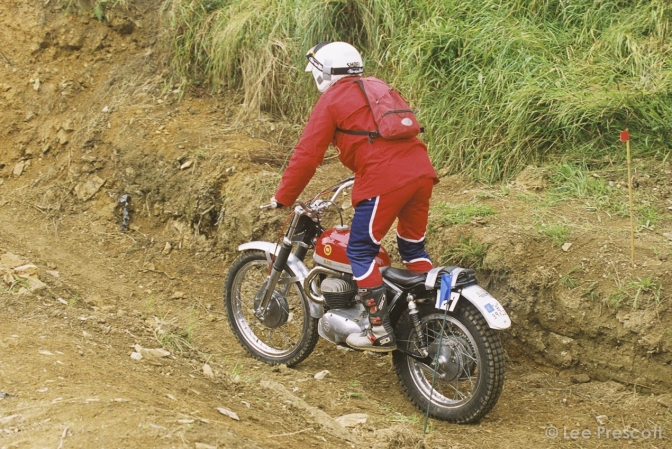 Photo's Courtesy Lee Prescott...©...
This machine has been built using the right period parts, just look at the valanced wheel rims.
Manx Classic Weekend Trial 2007 Premier.
1st and 2nd of September 2007 Results.
14th No 127- "Rene Maliby", Montesa Impala Class F, Total 37,
Best Overseas Rider...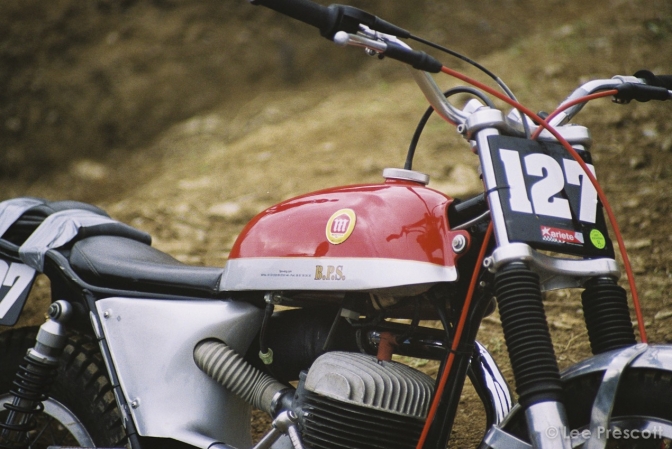 Although we think this machine is based in Spain.
As you can see it has the "B.P.S" logo on the tank.
This company was French based, at the time of the photo. So maybe the bike was built up by Scotsman Stuart Brown, we don't know...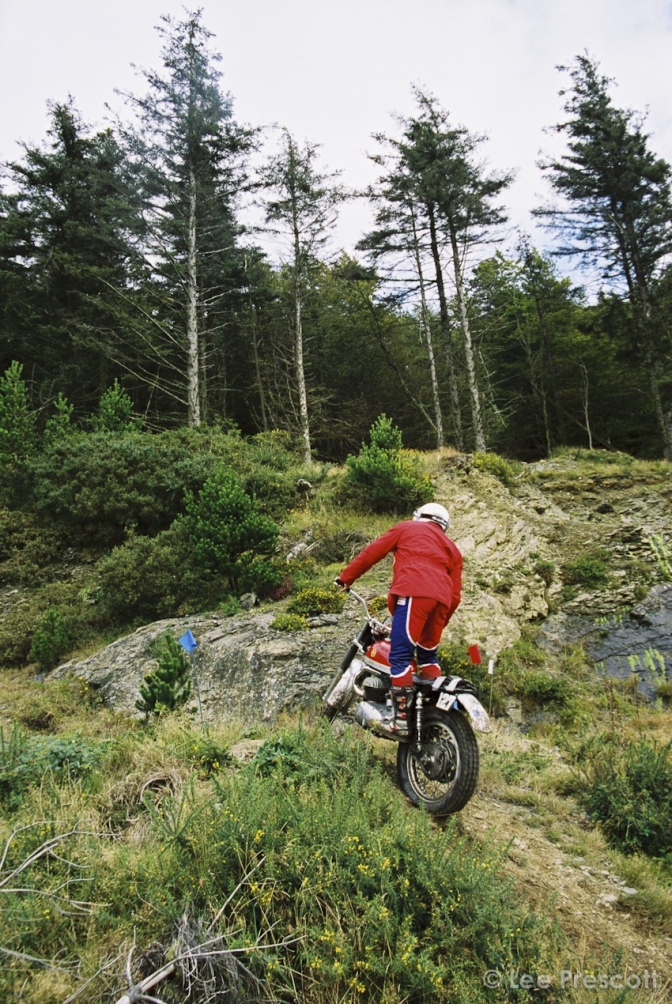 Photo Courtesy Lee Prescott.
I just had to use this shot has it shows of the typical scenery in the
Isle Of Man...Wonderfull...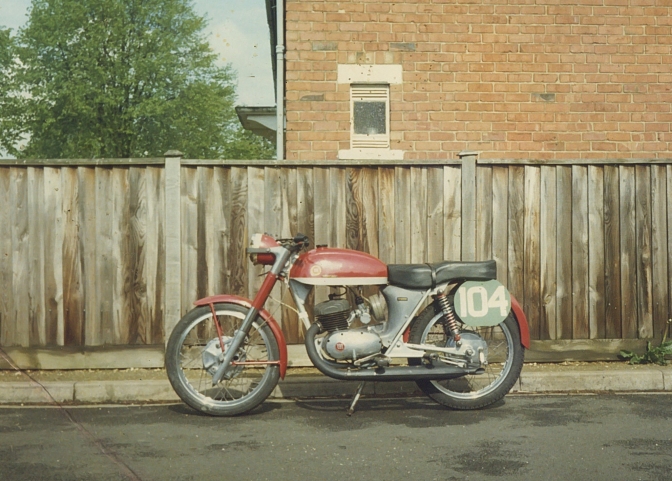 Photo Courtesy Stuart Bedford.
So the trials bike was based on the Montesa"Impala" model, and I know this bike personally, and it still exists and lives in a front room in Lincolnshire here in Britain.
More later, and a close up of some interesting parts I found on this machine.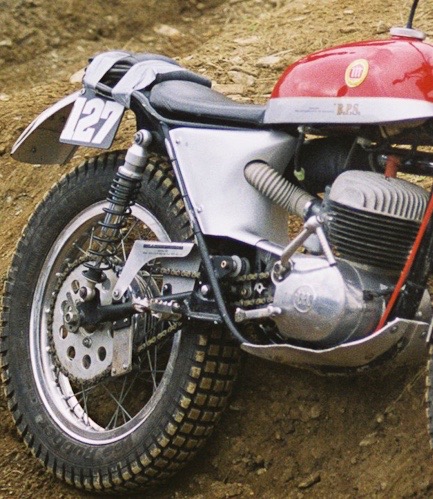 If you look closely you can see that the rear chain runs over two rollers, and also has a sprocket chain guide, that is a stipulation in some trials in Europe.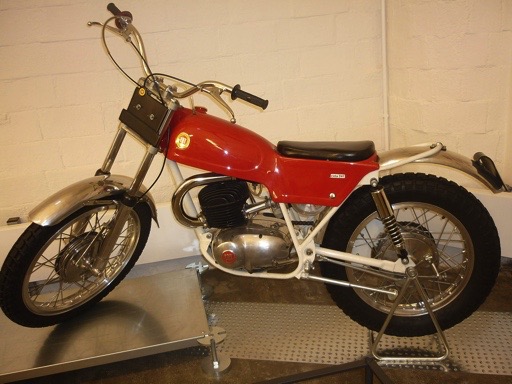 Here is the first production Montesa Cota Trials Model of 1968.
This is in the Motor Museum in Barcelona.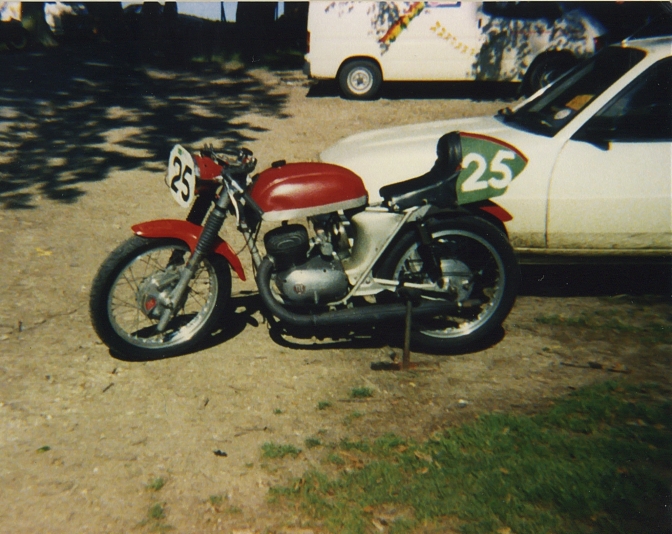 This is Alan Bedford's Montesa Impala ridden by him and his brother Brian most successfully, and usually spannered by me at most meetings.
The glass fibre seat and replica Metisse front mudguard were both made by me at that time, we had set a small workshop under the name of LB Mouldings to make glass fibre parts for race bikes...
The Peogeot 504 pick-up lurking behind the bike is the only New motor vehicle I have ever owned, and that was owned by our company.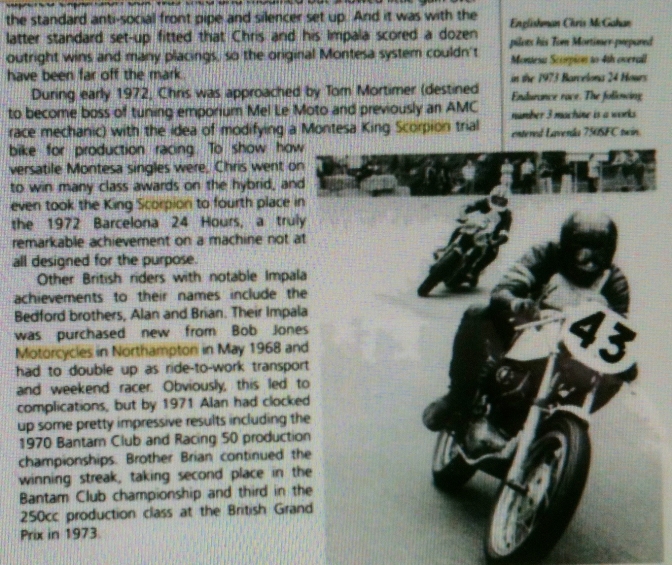 Courtesy Mick Walker Book...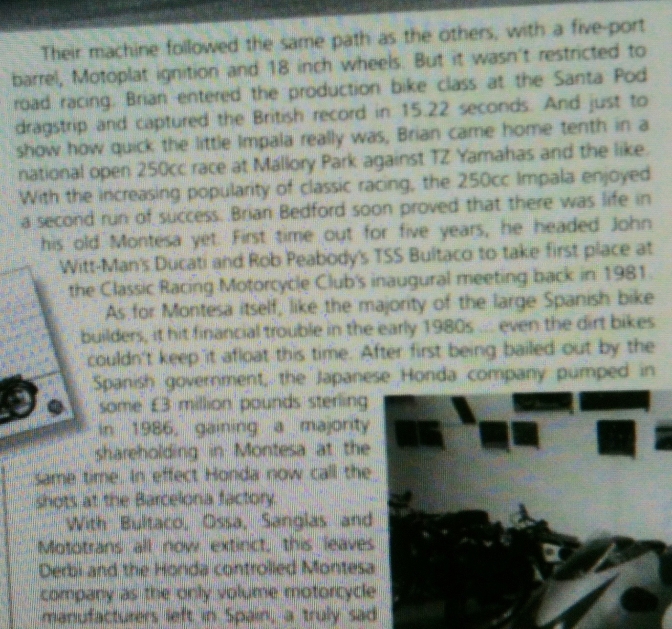 Courtesy Mick Walker Book again.Europeon Racing Machines.
Has you may be able to read above, Chris McGahan,who now incidentally lives in the Isle Of Man, and is very much still involved with the racing there...
Made his name riding a Clifford Judge prepared Montesa Impala his riding and antics were legendary.
Anyway Chris was approached by one time AMC race mechanic Tom Mortimer, who had an idea to convert one of the American bound Montesa "King Scorpion" trail bikes into a "Production" class race bike,
( I used to have stupid ideas like that, do something different to anyone else)...
So they converted the bike to a racing machine I can vaguely remember the bike, I still have the mould for a King Scorpion Race seat somewhere (as used on the Bedford Boys bike)...
It was Chris's riding style that was so impressive I seem to remember. and he did get the results and the little bike seemed to handle admirably.
It went that well that Chris finished in fourth place in the International Barcelona 24 hour race of nineteen seventy two.(1972) which was more than impressive...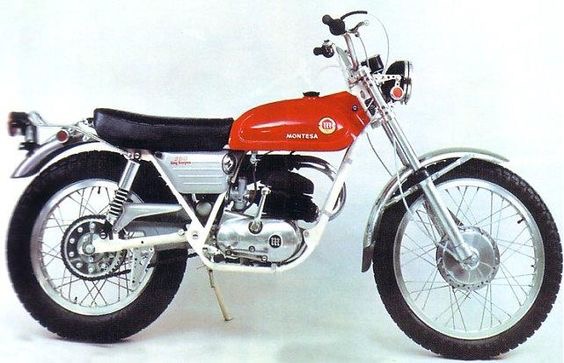 Photo Montesa advertising...
This Is the Montesa King Scorpion of the early seventies. These machines were basicly built for the American Dirt Bike market of Trail riding.
More Montesa Impala information Later.
Updat2023...08...