The Gary Britton Ariels...
Gary Britton builds an Ariel, after buying one…
And makes it TWO…
11/01/2021...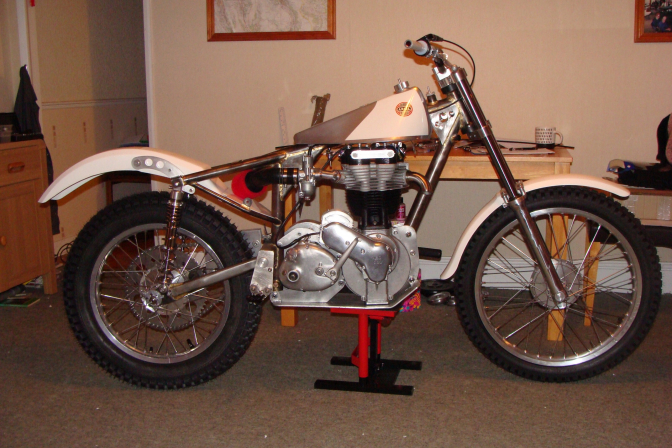 Ariel Number Two...
You know our Gary has kept us entertained with his superb, and different, BSA builds over the past few years, but now he has got the Ariel bug, and after buying one, after selling a couple of the BSA to fund it, along with a spare engine and gearbox. He decided to not leave these items sat has spares, but build them into another bike…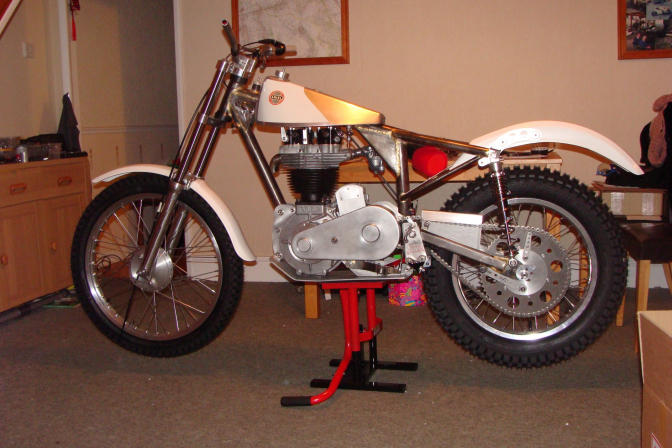 Ariel Number Two…
Gary asked me if I knew where he could buy a frame, rather than build one himself like I suggested, knowing that most people that used to build replica Ariel frames now had stopped making them even John Bartram.
I said the only builders of Ariel frames that I now knew was CCC run by Darren Cooper from Derby, but these had told me there would be a six week time scale for a build….
Anyway Gary contacted Darren at CCC and a frame was ordered.
Gary: Right then Charlie the game is on. I talked to Darren at CCC and he is going to build me a frame. It may take some time he say's. I have some REH forks and rockshock units for the rear. I talked with Pete Kirby and he say's he can make me one of his belt drive clutch systems. Alan Whitton hubs on order, again may take some time (this virus has buggered everything up). Wheels I'll build myself and a mate is going to make me a petrol tank. I see this as a "simple (if expensive) bolt together job", but you and I know it does not work like that. I don't know much about the motor or gearbox so I might have to pick your brains.
All for now G.B.
So the game was on to build Ariel two. Brother had been talking to Darren about a frame and he said they also made electronic magnetos, we are always liking something different. So is Gary by the look of things (well we knew that), anyway Ariel Two has ended up with one of these ignition units fitted to it,
We will have to see how well it performs.
You can see from picture three that Pete Kirby came up with the clutch and belt drive for Gary too. When I spoke to Pete he said the only real problem was getting the right belt length for the Ariel as you had to use a belt size listed and there was not that much leeway between sizes.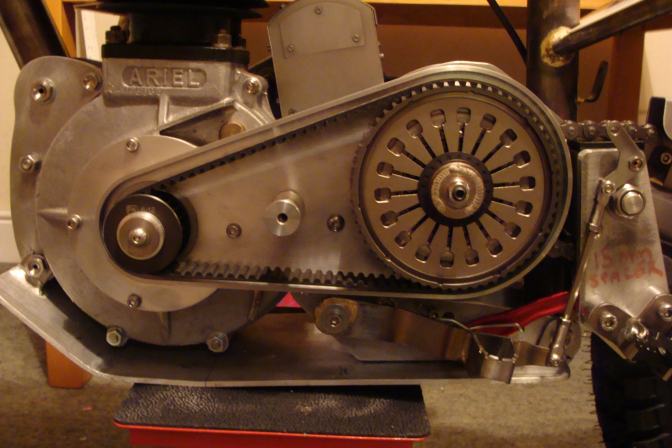 Pic Three...
It looks a good job though Pete, I hope you are ready for the rush of orders…
Our old friend Alan Whitton had a bad year last year with family, and friends, but it looks like he has come good for Gary with the supply of the hubs…
Your mate did a good job on the alloy tank too Gary, again a bit different to the norm…
The plot probably started with purchasing the REH forks, and Rock-Shocks, you could not leave them lent against a wall, or in a draw could you. You just had to build a bike to use them… And like Gary said with no trials to compete in during this Pandemic, rather than sitting about, better to use the time to build another bike and with the same attitude as my brother hey Gary, "Sod the expense it is only money"…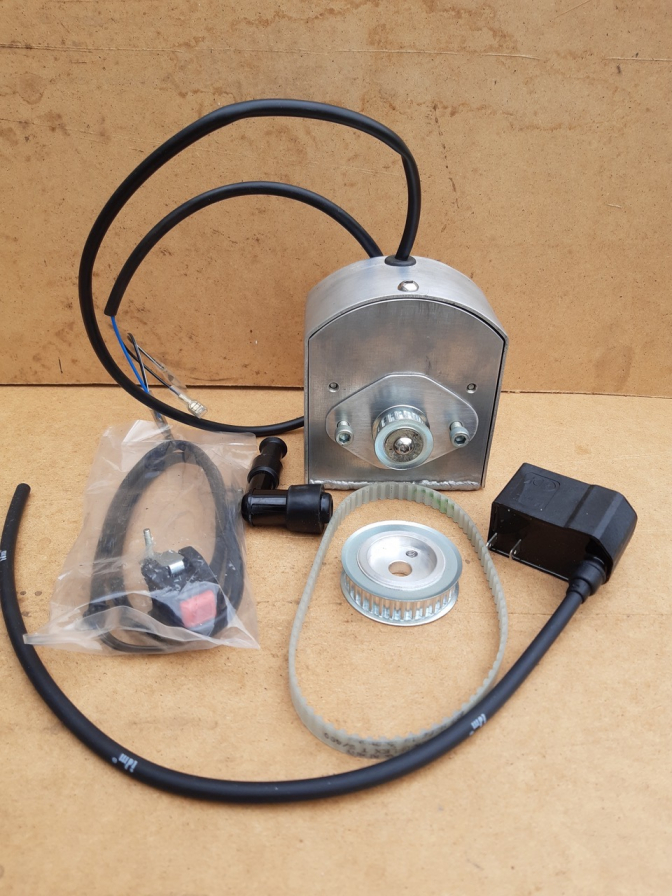 This is the CCC mag-neto kit...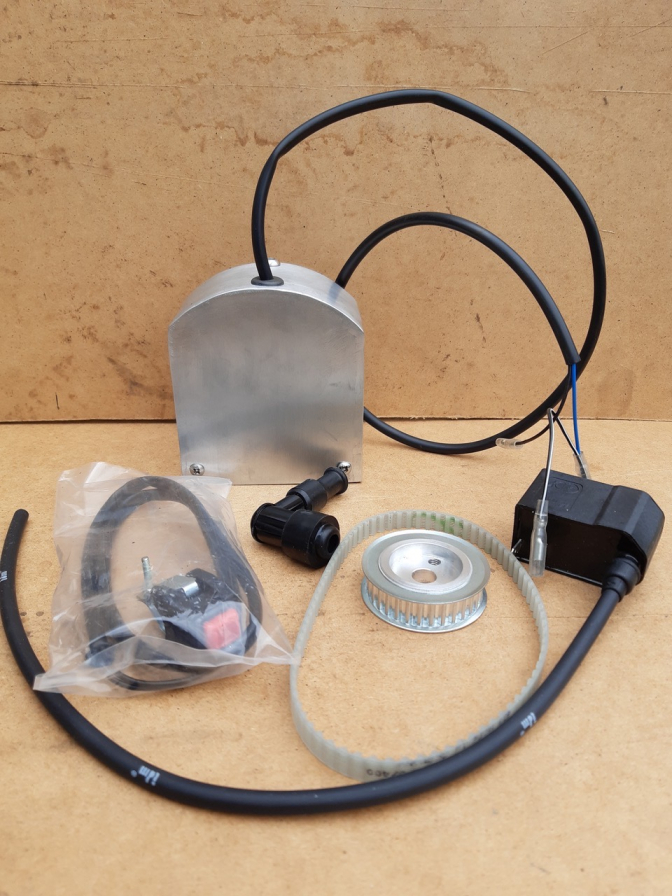 And the other side of the unit...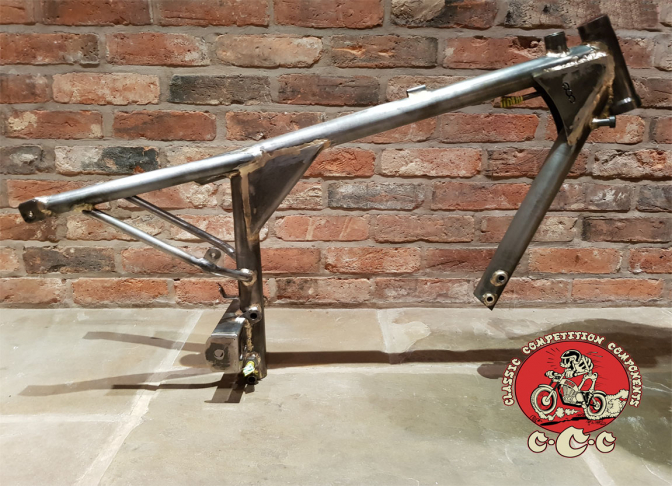 Ariel HT replica frame. By CCC...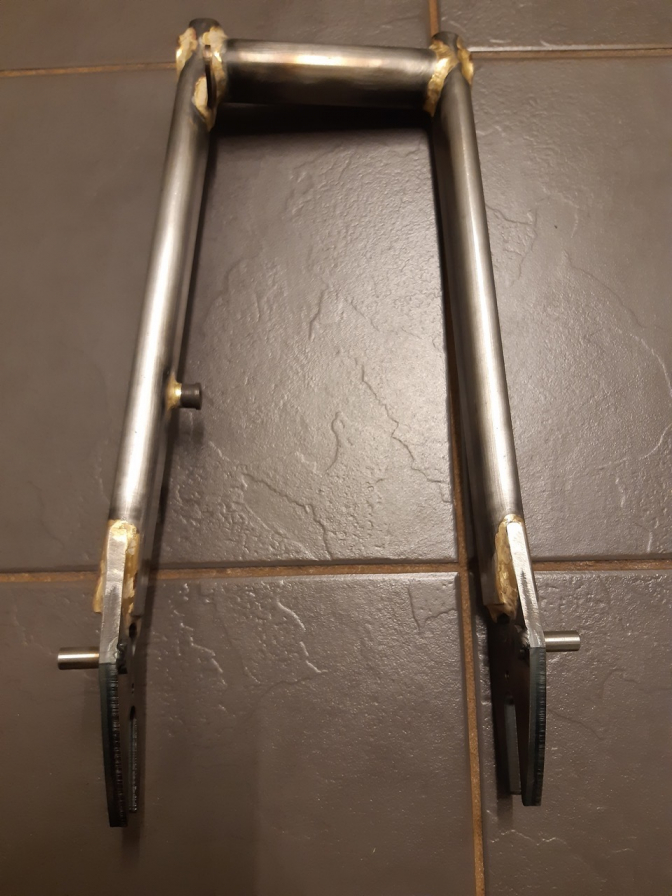 And the CCC Swinging arm...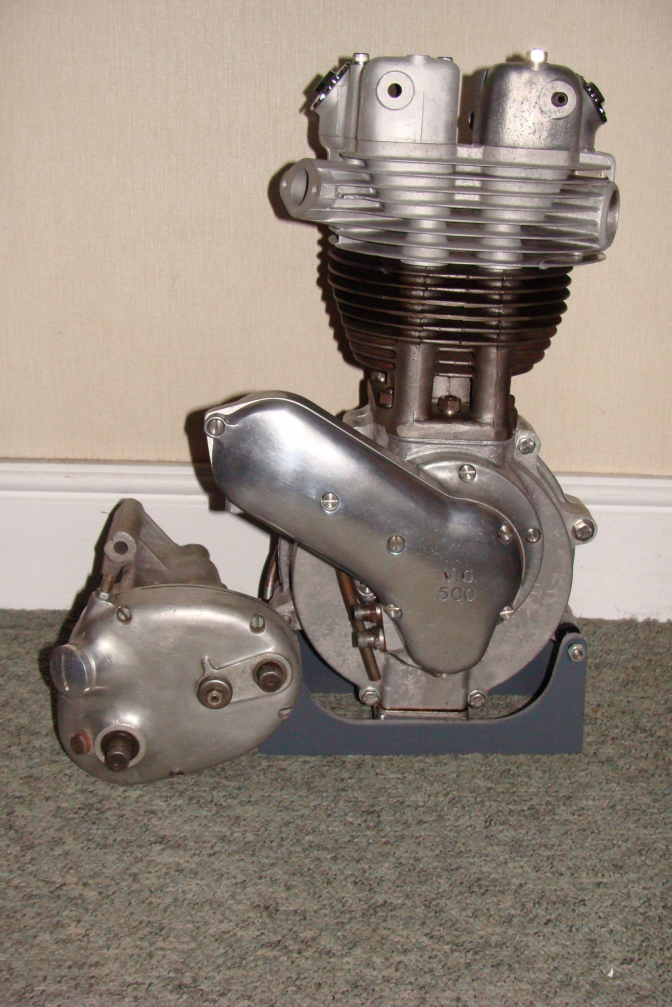 The spare engine and gearbox, just needed using...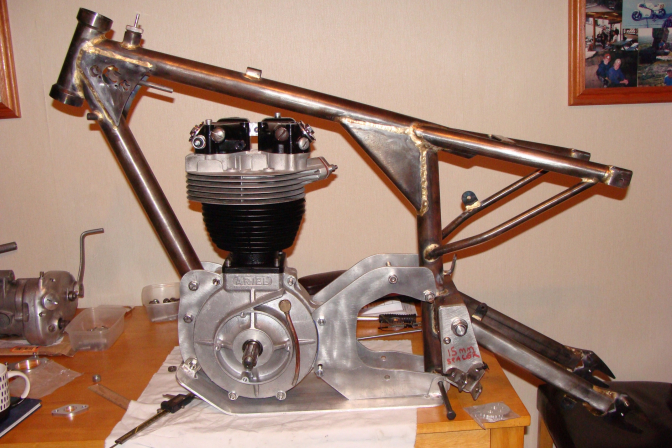 And when the frame arrived after seven weeks, the bike build started...
~~~~~~~
Gary's Ariel Number One.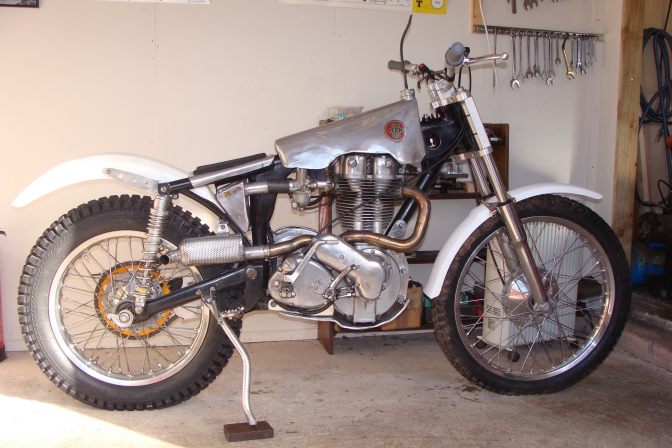 Gary bought this one and then started work on it...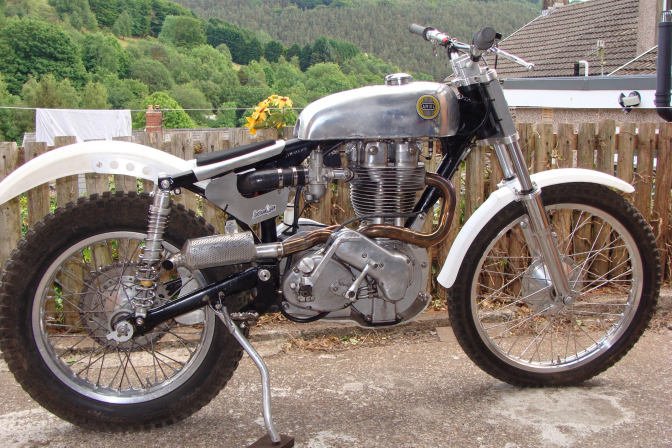 New Tank , new side panel and sprocket...
And what a view...
Just a start a lot more later…
Updat2021...