2022...
Welcome,
Benvenuto,
Bienvenido,
Bienvenue.
To BSA "Otter".Com.
Back to what the site was started for this year...
After the "Triumph" of a year in 2021...
We are back to promoting the "Otter" Brand of trials bike.
For 2022...
There are still many "Otter" trials bikes in use, but there are just has many taking it easy in the back of a shed.
Let's get them back out to join the fun this year (We hope)...
Or build up a New one...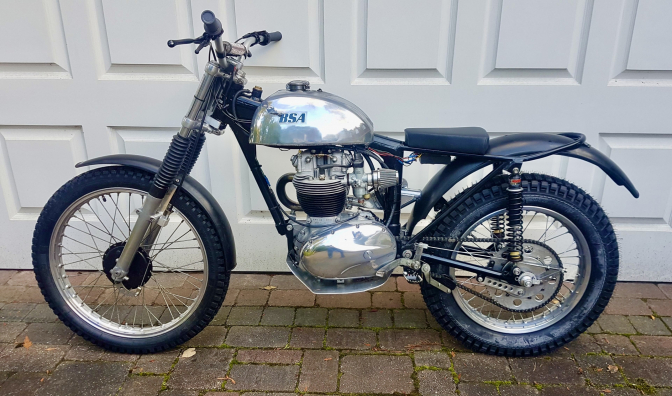 Like this Foster B40 that Mike Smallshaw Completely rebuilt...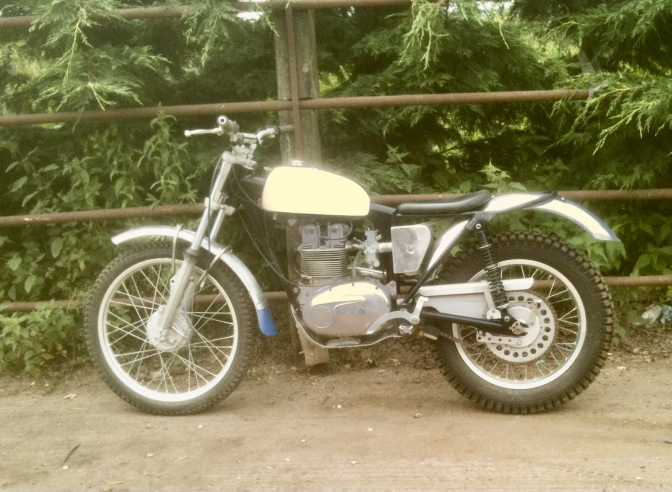 Or my Faber Mk2 B25 with all the Terry Weedy parts fitted...
Foster C15 G BSA Otter...
And the bike I have to put back together early this year, I know you have bikes in bits just like me...
Lets try to rebuild some this year...
I know of several New and S/H "Otter" frames still sat on benches and never yet built into a trials bike.
~~~~~~
In the Beginning...
Way Back in 1962 we bought this BSA C15T, I think from Pride and Clarke in London... For brother to ride.
It still had Scottish Six Day trial markings on the frame...
This is a tiny snap shot, but if you look the subframe has been lowered and the oil-tank modified and chrome plated. Silencer not standard and alloy LYTA tank fitted......
But it still had the C15 cast iron hubs, and it still had a chrome plated steel front mudguard, I fitted the red Metisse fibre glass one.
So this bike came out of the factory new in 1960 but had been carved up for a smaller rider to compete in the Scottish trial.. Only two years from new...
Nothing changes does it...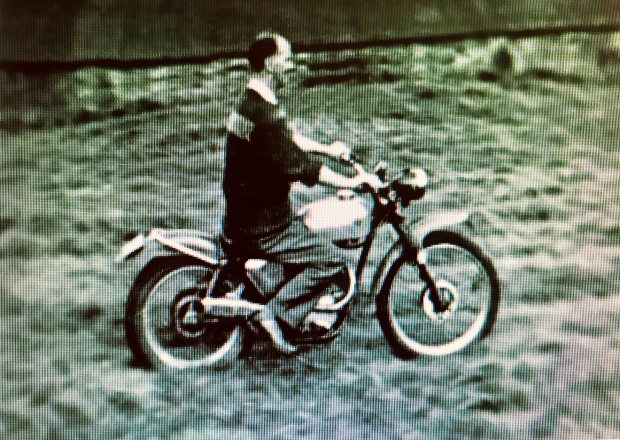 Father aboard the BSA C15T in the orchard at the farm...
Note: Still got the leg warmer front exhaust pipe, and look at the dented in oil tank for leg clearance... And how about the foot-peg position well before its time...
Lights so that bruv could ride to work on it during the week...
~~~~~~~
So Welcome to 2022...00.15...........2022
Make this year a good one...
23/01/2022...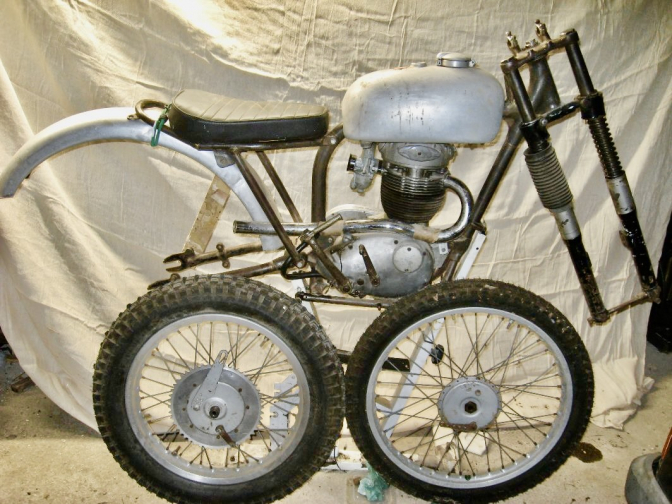 An opportunity to buy an oil in frame "Costwold BSA" B40WD engined
trials bike that just needs finishing...Guide price- £2,700- £3000...
Interested: eMail me on char7748@tiscali.co.uk. and I will give you the owners phone number...More info later on Parts for Sale page.
~~~~~~~
Just got home from a cold day in the workshop, and had a visitor...
18/01/2022...
NEW Page up...
Cotswold Majesty Trials Bikes...
Pages updated last week...
Honda Trial bikes...
Gearbox oil seal problems on the BSA "Dizzy to F type" Page...
Slow start to the year, we want your project builds now if you would like a page for them...
00/01/2022..
We dont want another Freeola Crash, do we...
Pages Updated with New material today...
Triumph-Greeves page.
The Jerred Honda page...
09/01/2022...
Well I like how it finds Grip....
06/01/2022...
"Classic Bike Parts For Sale" Page Updated...
We have a BSA Otter trials bike for sale on the "Otters for sale page"
New Listings now from the top down...on that page.
More Later...