The BSA "Otter's" that have competed in the Pre 65 Scottish trial.
After scouting around the net I have found a few pictures of BSA Otters that have actually competed in the Pre 65 Scottish? Well the rules have stated that the frames classed as "Otter's" did not comply with there rules.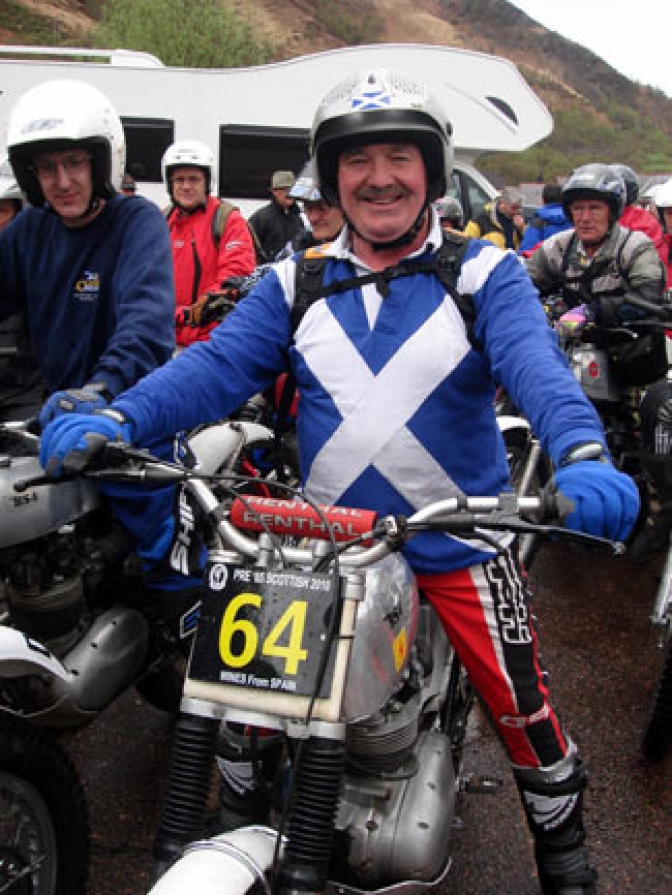 This is Jock McComisky sitting on his Mk 2 1/2 Faber BSA Otter.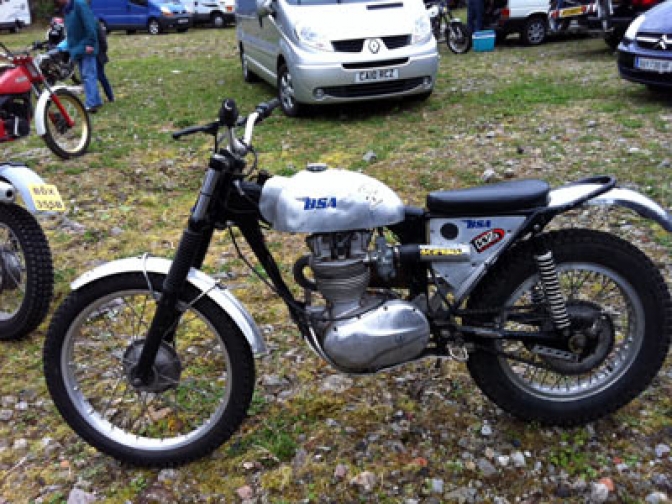 This is one of the Spanish entries I think 2009 was the year?
whether there is a oil-tank fitted to this bike is a job to see.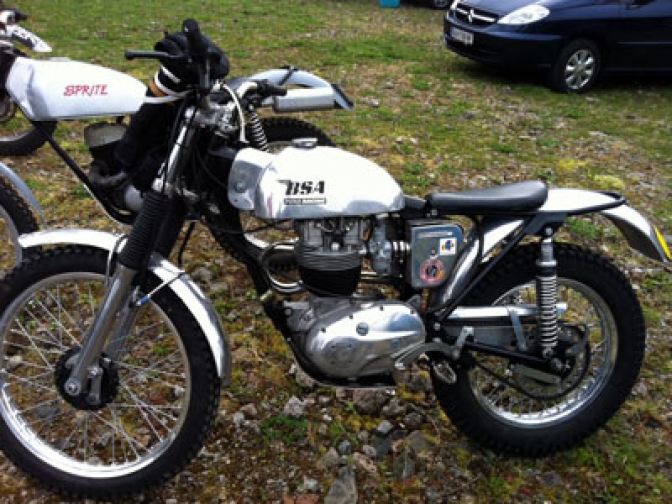 Now this bike look's like it is straight out of the Sammy Miller Camp.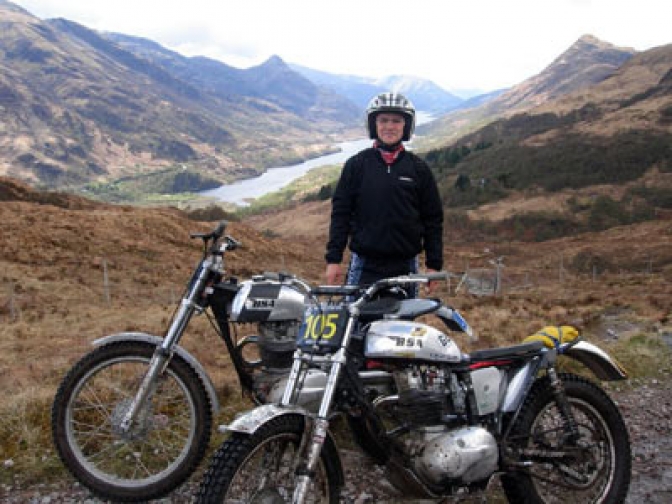 Now do these have oil tanks? and four-stud forks on the black striped tank bike.2009?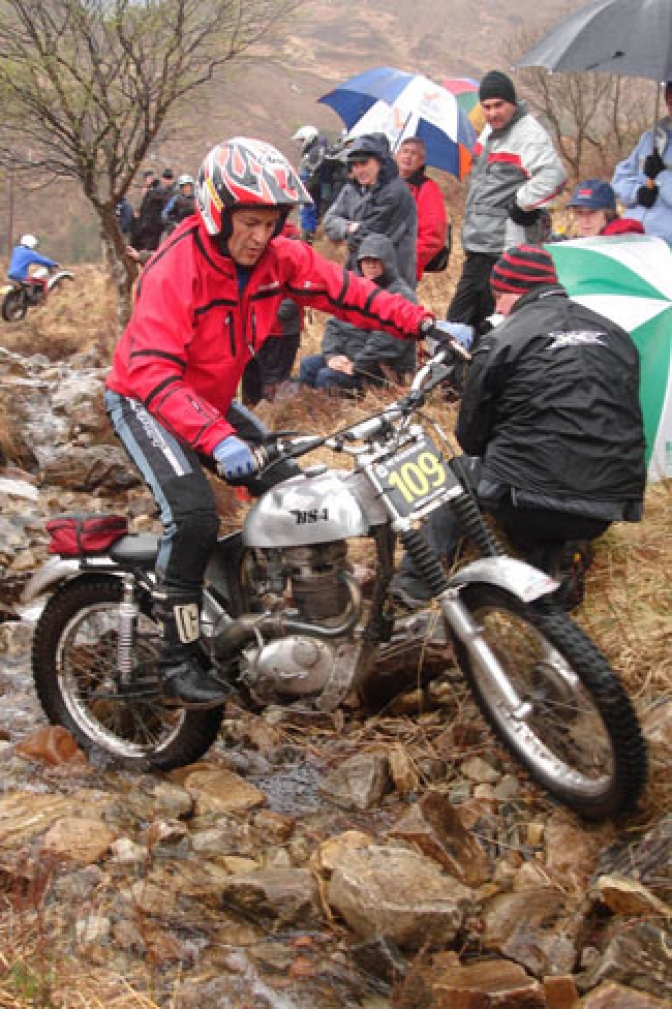 What a shame only a few BSA "Otter's" are allowed to get an entry into this trial!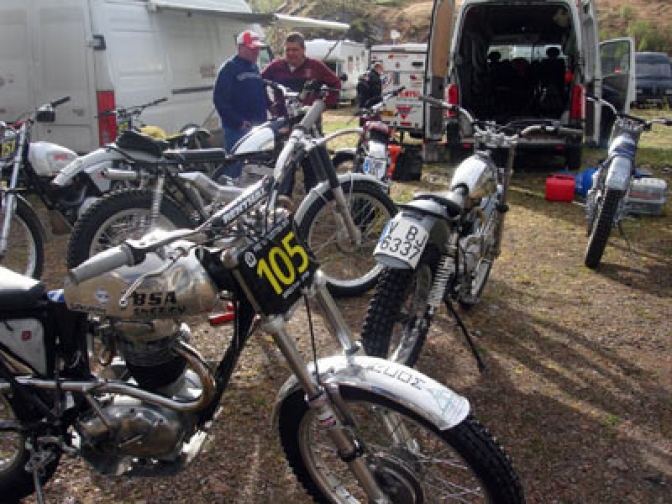 There is also this bike that the Dommett's rode in this trial that was an Otter with subframe like a HT Ariel. This is Scott Dommett riding the machine.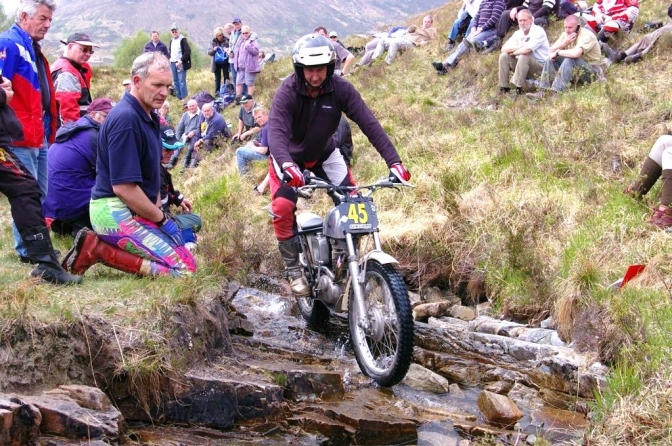 ***
And I am sure there were a lot more,BSA "Otter's" that have sneaked through the net.
If you know let me know? I now feel it is time to let All BSA and Triumph "Otter" owners have a chance at trying to gain an entry into this trial.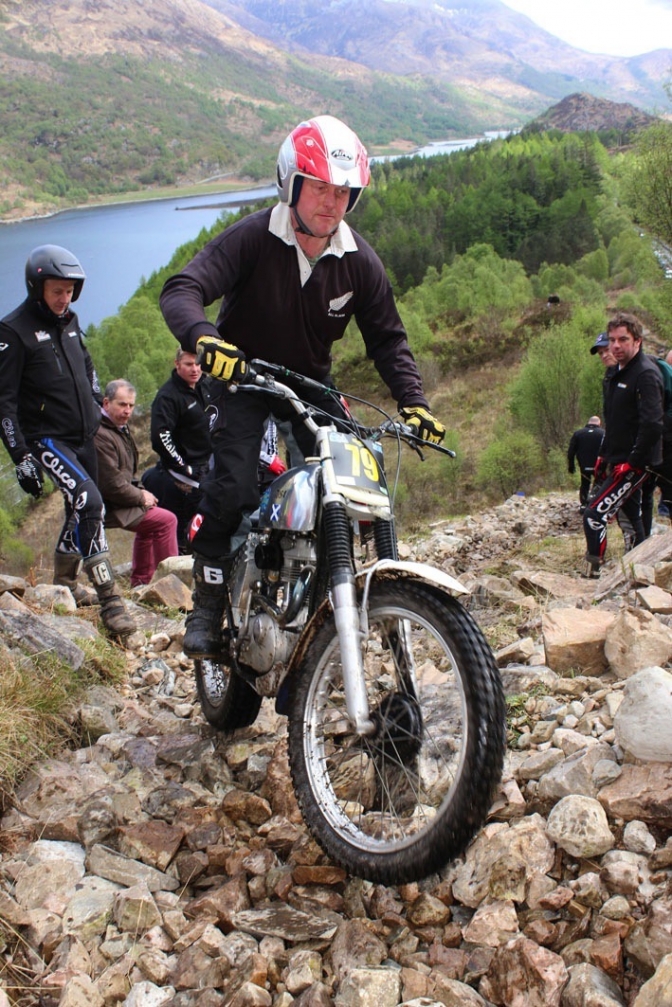 This is Andrew Black riding his BSA in 2014. Photo credit Jack Knoops. via ORR-e and Deryk Wylde.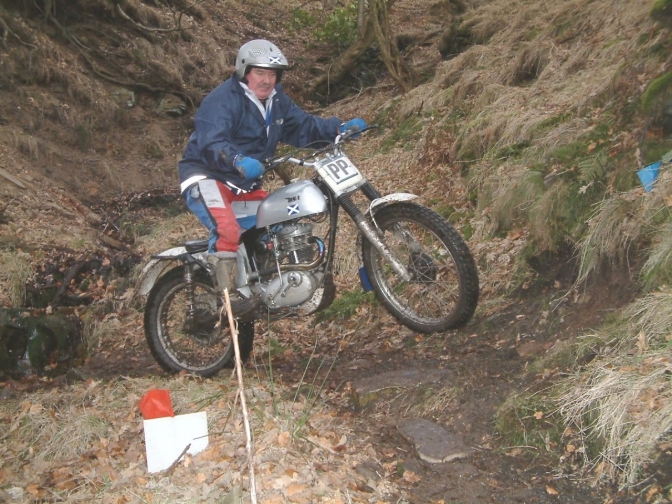 ***
This is Jock McComisky Riding his Faber BSA MK 2 1/2 in the Captains trial this is the forerunner of the Mk3 Faber "Otter" frame that is now excepted by the Scottish Pre 65 trial committee.
Although the MK3 frame still has the same subframe as the previous Faber Frames it now carries engine under-run tubing like the original C15T frame, which defeats the whole principle of the original works frame that Scott Ellis designed himself to get away with these tubes and therefore create more ground clearance.
The Faber Mk 3 frame also uses a bent large spine of 1 3/4" section in place of the two 2" Bronze welded "L" shaped frame tubes of the Mk2 that was the same concept there again that Scott originally used on his 1965 frame on BOC132C.
Scott's Original Frame was finished and registered for the road in 1965, although this registration number was firstly used on the near standard second batch C15T frame used on the bike Scott was first given to ride by BSA. It was this poor handling machine that made Scott and his father decide to try and build a machine that was up to Scott's riding ability. That is when the new frame was conceived. in 1965.
But If you remember Pat Slinn built his version of the frame in late 1964.
And although both of these machines were never put into production.
How many other frames that compete in this Scottish trial year in year out where in production in 1965?
And not many frames or machines competing saw the light of day before that time.
So come on committee give the superb "Brit-Shock"that is the BSA "Otter" a chance to compete.
I have just found this statement hiding on the bottom of the 2011 News Page.
Here in our midst. this is it. you can read it on the news page if you wish.
"Otter" is OK for the Scottish event?
Bill Emmerson has confirmed that the Faber Mk 3 "Otter" frame is eligible for the Scottish Pre 65 two day Classic Trial. and if you read carefully the statement below, is he not saying that the MK1and 2 are also OK?
This is the statement.
The Otter frame was used by Scott Ellis on his works BSA to win the British Experts trial in 1965 and the present Faber copy of this frame is eligible as it is a reasonable "of a design" copy, however, modification in manufacture or private ownership may alter the design to be unacceptable. In simple terms the frame must be identifiable and look like an Otter.
So all you Guy's can now ride in Scotland? If you ever get an entry.