The CoTTon Trials "Mini"...
In the first of a new test run series for us, of the bikes tested by the Justyn's Norek along with mother Bogdana taking the action shots of her son..
We start with Carlo Remella's CoTTon Minarelli engined "Mini" machine that very few were built...
Photo 1...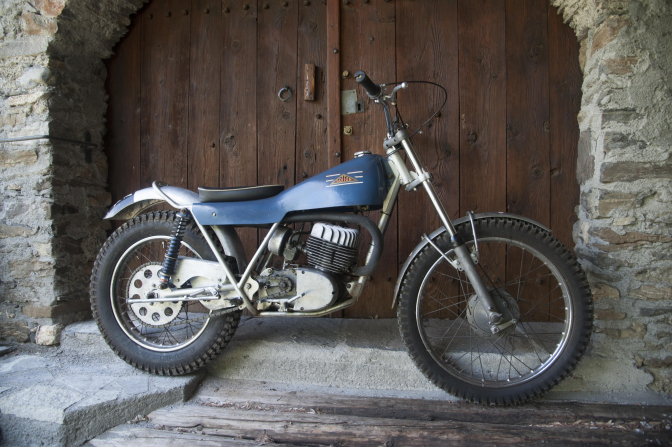 ~~~~~~~
Photo 2...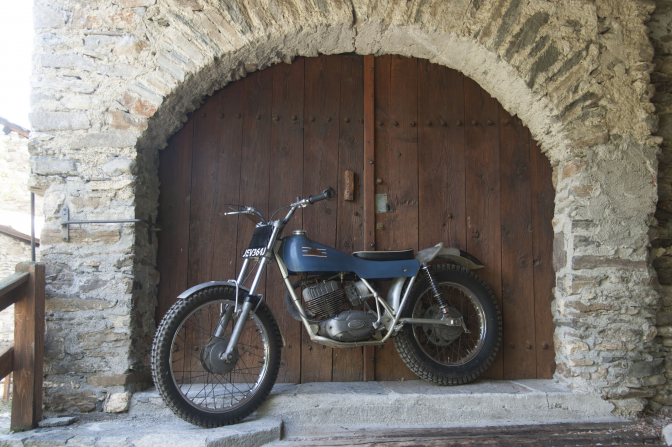 All Photos Courtesy Bogdana and Justyn Norek Jnr...
So Lets do the test ride Impressions first this time...
Hi CHARLIE,
Here are riding impressions of COTTON T170 by JUSTYN Jr.
Please NOTE: All ACTION PHOTOS were taken by JUSTYN's mother BOGDANA NOREK...
While all static photographs have been taken by JUSTYN Jr. himself.
I was working as "Director" organising the whole event.... Justyn Snr...
Photo 3...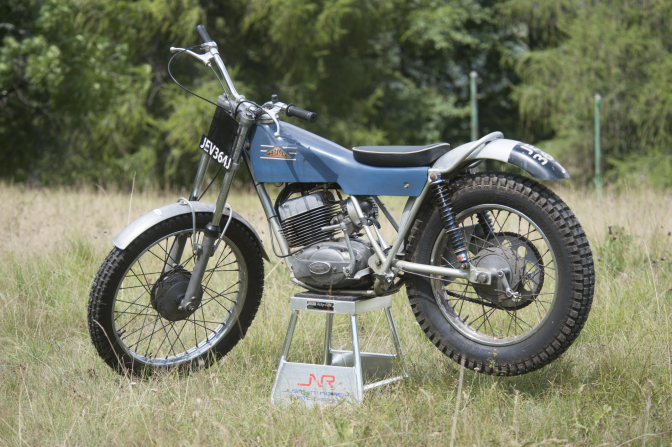 It's August and we traditionally have Trial Meeting with our long time trial friends Carlo Ramella and
Pippo Bartorilla whom you must know very well if you had chance to read our past trial test, those who
are reading first time I invite you to dig out in some other our Trial Tests published on this exceptional BSA OTTER Trials Lover's site, as they might be interesting
to understand our passion for CLASSIC TRIALS BIKES.
Briefly Carlo is important trials bikes collector while Pippo is renowned Italian trials rider successful 70ties.
So we are curious what bike from his collection he will propose this time for test ?
COTTON is his answer. Cotton ? I have heard this name already but don't remember much how this bike was
looking, so I have payed a visit to my dads room where motorcycle books and magazines are stored... Now I know
better what I will ride on. It's lightweight Cotton Trials bike equipped with Italian Minarelli 170 cc engine,
that was sold in KIT FORM to avoid VAT (Purchase Tax) cost, something like IKEA furniture "assembly it yourself" and have
fun, while saving money at the same time... One thing surprised me when I read that 7 times World Trials
Champion Doughie's Lampkin's uncle Arthur Lampkin was for some time Cottons works rider, riding beautiful
COTTON-TRIUMPH 500 MX in motocross and COTTON-VILLIERS STARMAKER 250 in trial ! ! !
What coincidence.... I have dug out in our archives and found for you photos of both Cottons ridden by legendary Arthur Lampkin.
Now back to our test. Location was charming small village in Italian alps called Puy. We started taking still photos of this bike with Puy's scenery in background and then I gave camera to my mother BOGDANA and I have dressed up in trials trim, checked up tire pressure and adjusted controls and gave strong prod on kick starter. Engine responded immediately to me, being already prepared by Pippo. Some warming up and I rode to Rocky section.
Photo 4...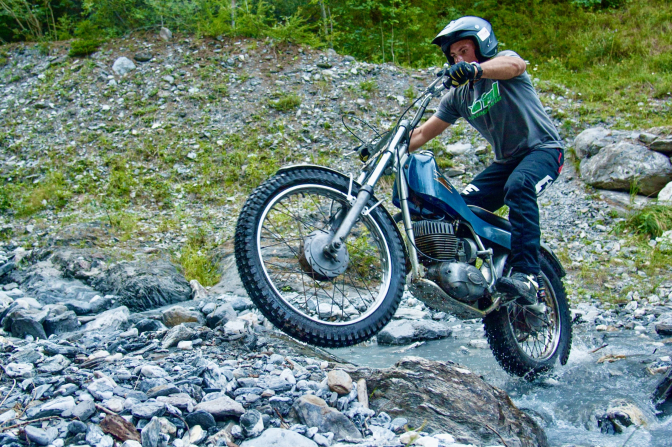 I immediately found myself at home on Cotton bike being very easy, light and predictable.... So as I warmed myself as well
I have tried more difficult paths. Bike was handling very well and felt very light, actually lighter then its catalogue declared weight. Lifting front wheel over obstacles was very easy and it supported very well my abuse of clutch.
However on steep, long uphills was bit tricky having its engine just 170cc. Where it was winning were tight turns and twisty sections. Certainly more CC and low end power would be welcomed. I could also complain about brakes, but I always forget that everyday I am riding bikes with disc brakes.... All together very good and pleasant bike from little known brand. Now it became afternoon so we headed to have some typical local food and red wine going so well with ham, beef and cheese,, after no more ride today we rather discussed and argued what if Cotton would have made modern trials bike today.... and my dad came with rendering of such a bike...
So final question is: how long shall we have to wait before modern trials bike will come from England ? Maybe TRIUMPH could do it ? We are waiting for news....
Regards,
Justyn Jr.
Photo 5...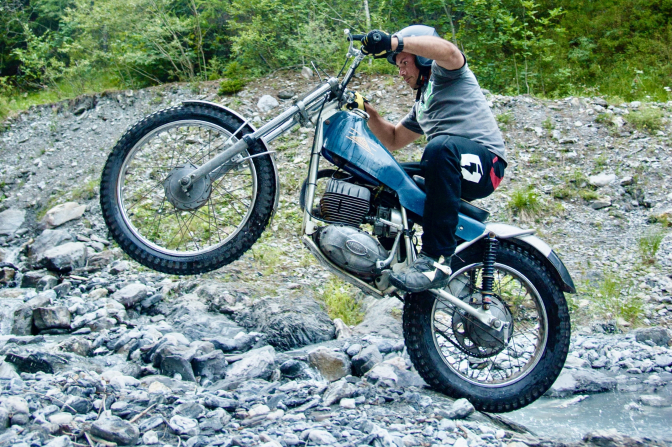 ~~~~
CoTTon story as narrated by it's current owner keen collector of trials bikes...
CARLO RAMELLA :
Group Photo...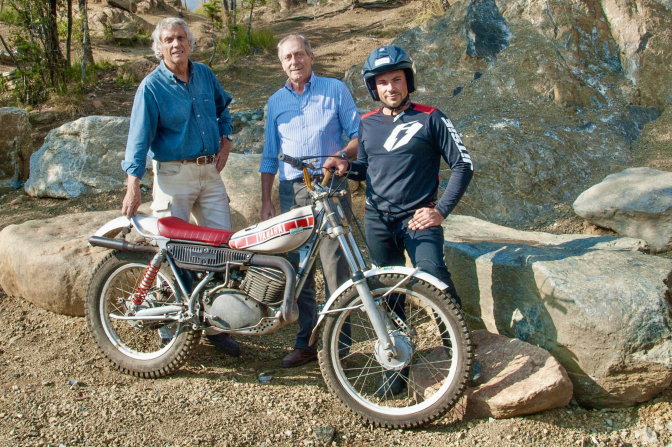 Pippo Bartorilla, Carlo Ramella, and Justyn Norek Jnr pose with the next bike on the trials test list...
~~~~~~~
Cotton Trials T170 Minarelli test Story...
Ten years ago, in summer 2010 I have found on ebay.co.uk announcement about selling Cotton T170 Minarelli trials bike. Attracted by this particular and little-known in my country brand, as well by fact that it was with Italian engine, I contacted seller. At the beginning he didn't want to sell bike to Italy probably not trusting me and also wanted to avoid all hustle with documents, packaging, shipment etc...
However I have explained him that it's not first time I buy trials bike in U.K. and that I could arrange transportation directly from his house in South Wales. So only thing he would have to do would be to protect bike with pluriball sheets and locate it on wood support (pallet), and that I would pay in advance, that I am keen collector of trials bikes and finally he has agreed for deal...
So I have arranged immediately payment and after he has informed me when bike was ready so I arranged transportation.
After week or so bike has arrived in my garage. Bike was in less than perfect condition but there were included box with second disassembled engine for spare parts. With help of my long time friend Pippo Bartorilla, we searched for for new piston, what appeared not so easy task despite the fact that Minarelli is an Italian engine so we have rebuilt engine and assembled bike doing some restoration work, all decals we had to redo and print and so on...
Finally arrived day of the long awaited test.... After few kicks.... Bruummm.... Engine bursts into life... My friend Pippo does some tuning of carburettor and I can make several rounds in yard... Than Pippo tries it... Very good fun, easy to menage on turns, all together we are satisfied with acquisition.
I have used it three years ago in old classic trials bikes meeting in Campo Canavese and it was the only Cotton Trial among 200 plus machines.! So this is my story, and now my friend Justyn Jnr will try it and let you have his opinion....
As narrated by its current owner, CARLO RAMELLA
Photo 6...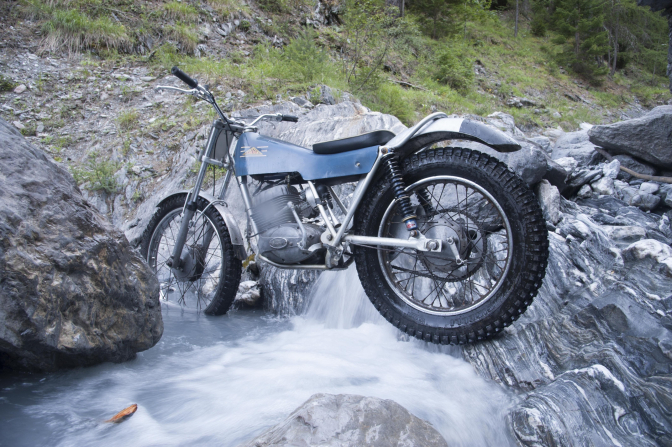 TECHNICAL DATA COTTON MINARELLI T170 TRIAL
Engine: MINARELLI type T170…
Single cylinder, two stroke, air cooled…
Capacity: 170cc…
Bore — Stroke: 60mm x 60mm…
Max power: undeclared…
Compression ratio: 7.9 : 1…
Gearbox: 4 gears with ratio 33.03, 22.05, 15.01, 11.06 : 1…
Chassis: single down tube cradle frame…
Dimensions:
Total length: NOT Measured…
Wheelbase: 51 in…
Seat height: 30.05 in...
Ground clearance. 11.25 in...
Foot pegs height: 12 in...
Suspension:
Front: MP ( METAL PROFILE ) Telescopic hydraulic forks, 6 in. movement…
Rear: Twin shock GIRLING 3.2 in. movement.
Brakes:
Front: Drum hub 1095 mm—4 1/4"…
Rear: Drum hub 1095mm—4 1/4"…
Wheels & Tires: (Tyres)…
Front: Steel rim 2.75 x 21"…
Rear: Steel rim 4.00 x 18"…
Fuel tank: capacity: 1.7 US gallon…
Dry weight: 185 lb…
Price in time when manufactured: £210 pounds, available in KIT FORM…
Address: E. COTTON (Motor Cycles) Ltd., Vulcan Works, Quay Street, Gloucester, Great Britain.
Cordiali saluti Justyn Norek...
Photo 8...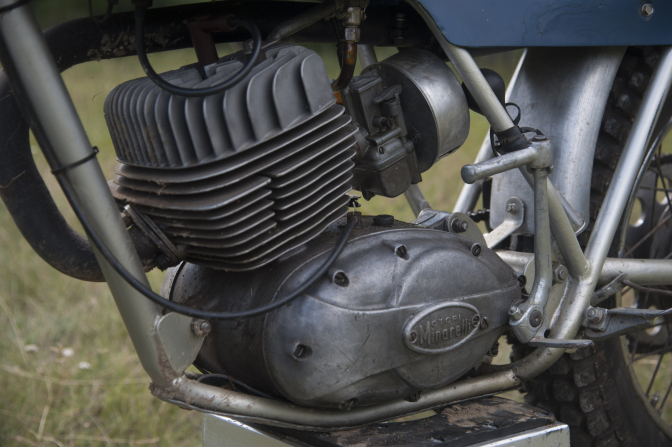 The 170 Minarelli engine fitted ...
Photo 9...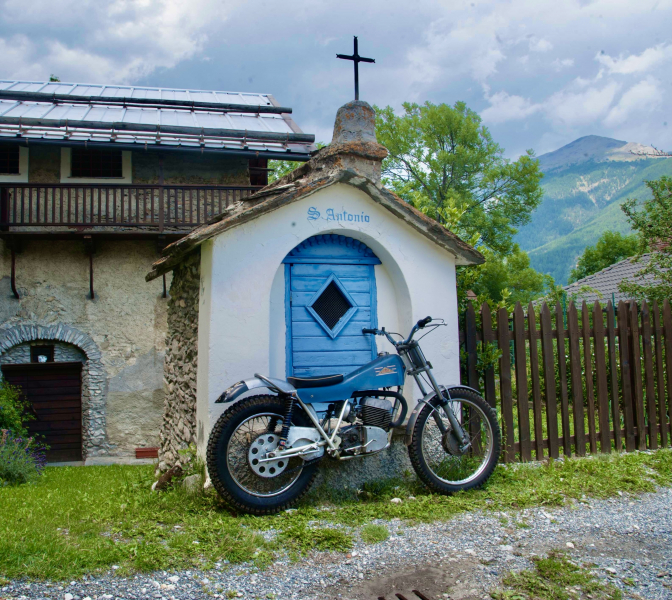 This little CoTTon has landed its self a very good Retirement Home...
Photo 10...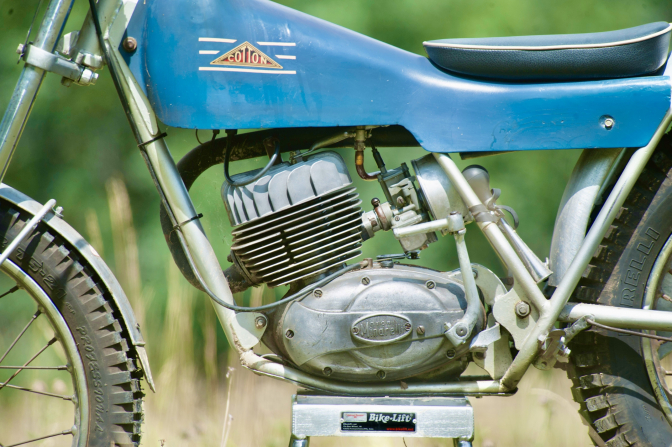 CoTTon had to set too and build a frame around the Minarelli engine after Villiers pulled the plug on their engine supply, and CoTTon were the last British company recieving the Villiers supply, so smaller diameter frame tubes were used but with the same bent loop sections idea as used on the larger frames ... Just a Scaling down exercise. and also a decrease in the MP fork size from the 35mm fitted on the Villiers powered bikes, to the smaller 32 mm Metal Profile forks... on the "Mini"
~~~~~~~
Photo 11...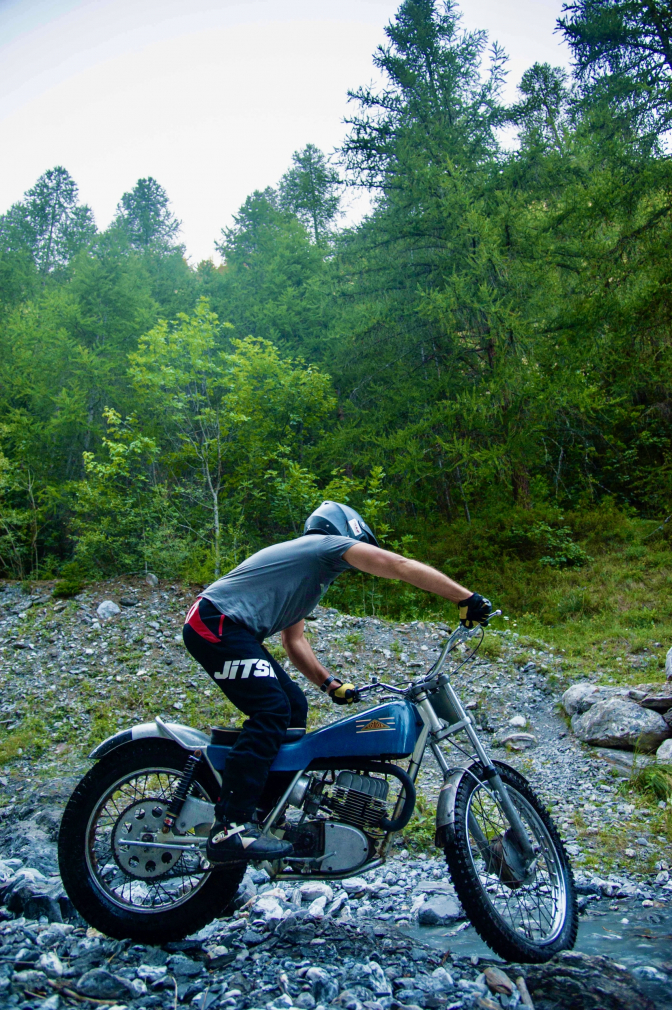 Justyn getting to grips with the little CoTTon machine...
~~~~~~~
Some close ups of the little CoTTon...
Photo 12...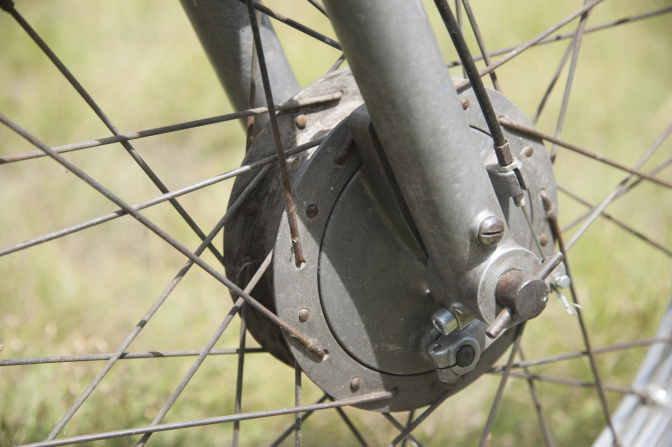 Small Grimeca hub I think was fitted...........
Photo 13...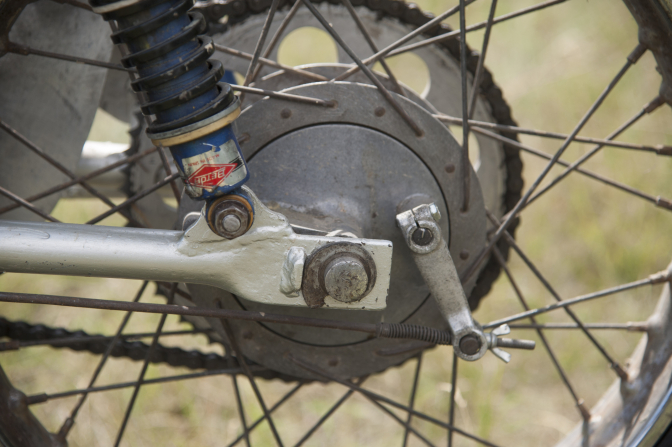 And the same make used at the rear...
Photo 14...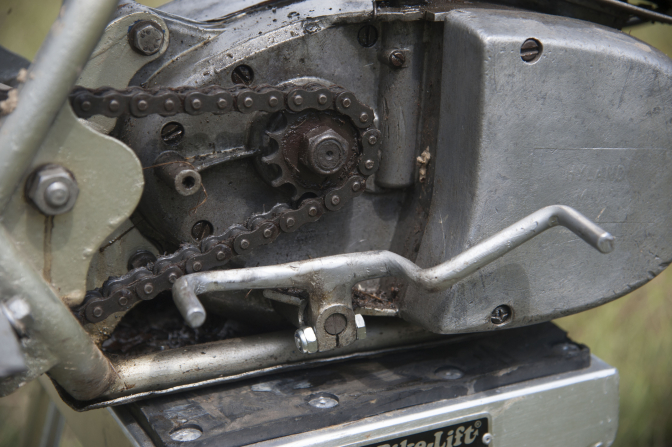 Rocking pedal gear shift... I seem to remember the little Minarelli engines had problems selecting the gears...
Photo 15...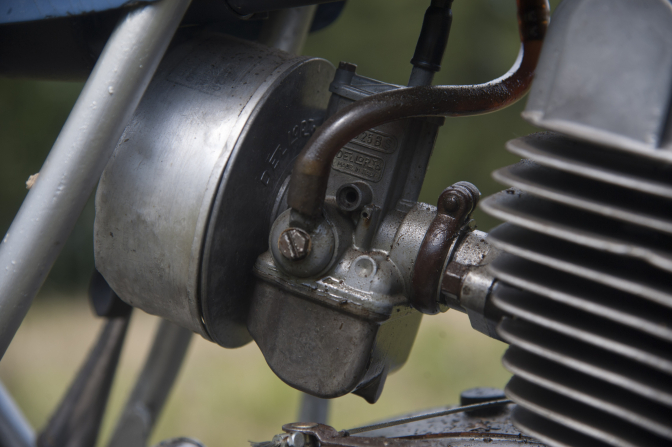 Simple air cleaner and not an air box attached to the Dellorto carb...
Photo 16...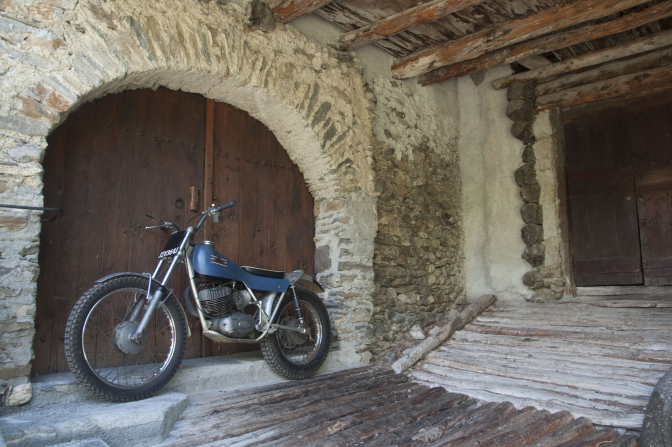 Some more superb Photo shots of the CoTTon Minarelli... By Bogdana and Justyn Norek...
Photo 17...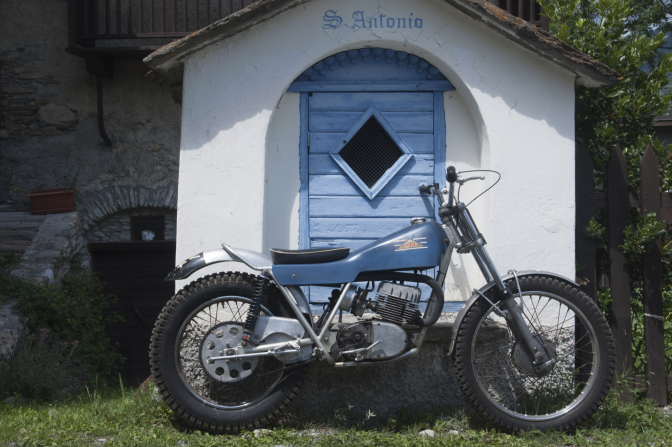 Photo 18...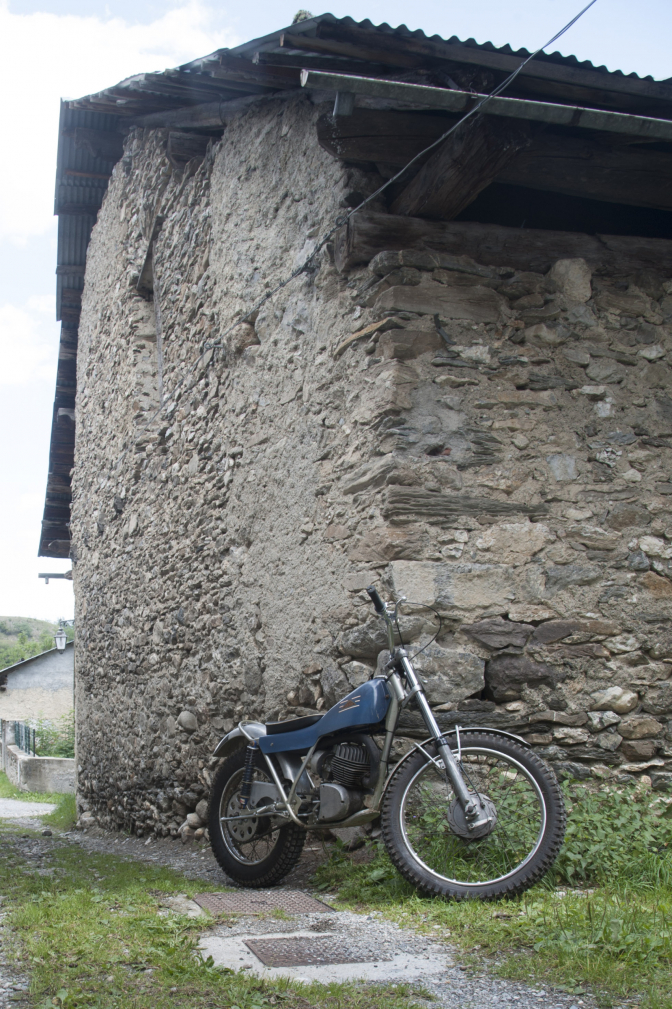 Photo 19...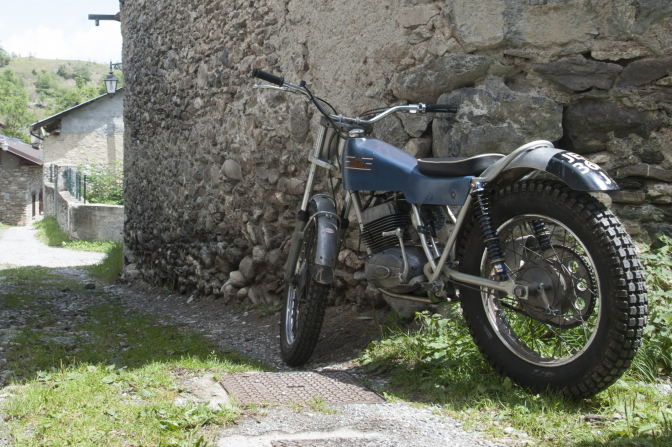 Photo 20...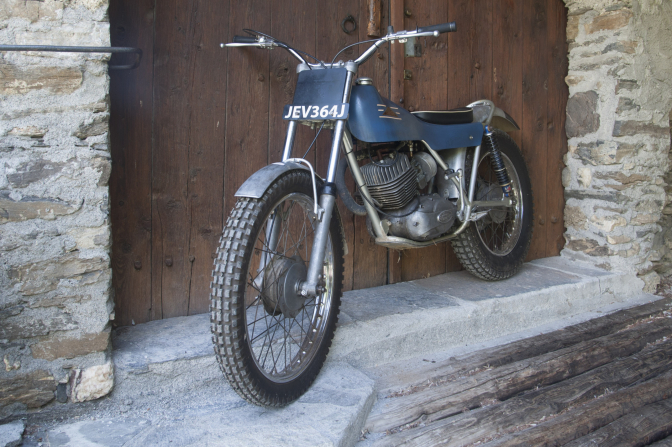 More Tests Later when the Photo's and reports are in...
Take Care...
Another "Norek" Trials bike test brought to you by...

Updat 2023...05...