31/01/2021...
John Hand Racing.........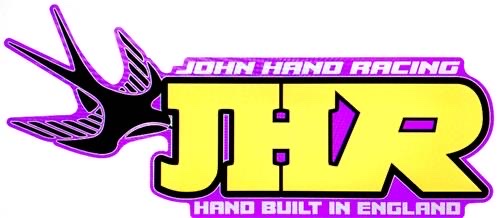 "Richard Clarke"... Charlie Prescott you need a page for JHR with the range of beautiful things coming out of that workshop.
OK... Rich...
Ace bronze welder and fabricator John Hand, who left the Wasp frames company, to set up on his own when his grandfather Robbie Rhind-Tutt died, has come up with a New trials frame to house a Triumph twin engine. This is to carry oil in a tank constructed within the tubes surrounding the steering head. Based on a BSA B44 GP type design, and incorporating trials dimensions.
The mock up is just Mig tack welded, to get a feel for the frame.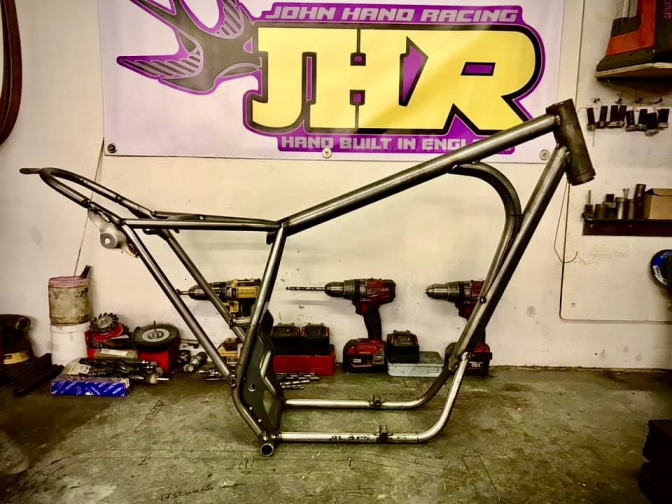 All Photos Courtesy John Hand...
Production frames will be made out of T45 aircraft quality tubing and bronze welded in John's superb style.
We wait with bated breath to see the first production frame appear.
I am sure we will do a page for John's outstanding crafted frames. Just take a look at the crop of Metisse frames to see the quality of the welds…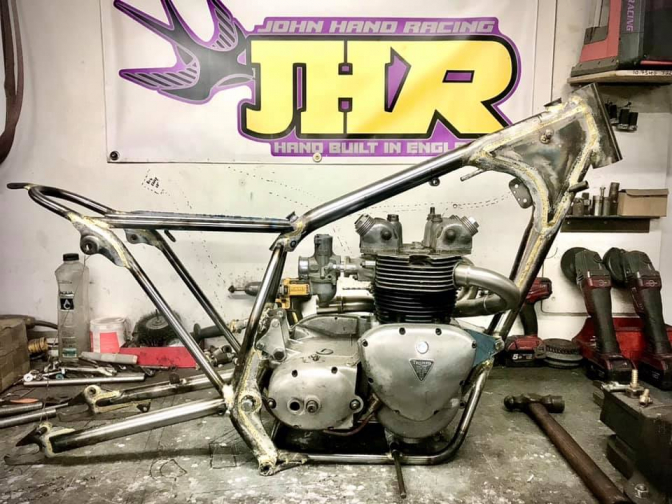 Just the "prototype" frame to get a feel for the design...
But now fully bronze welded to that superb standard that John has the skill to achieve...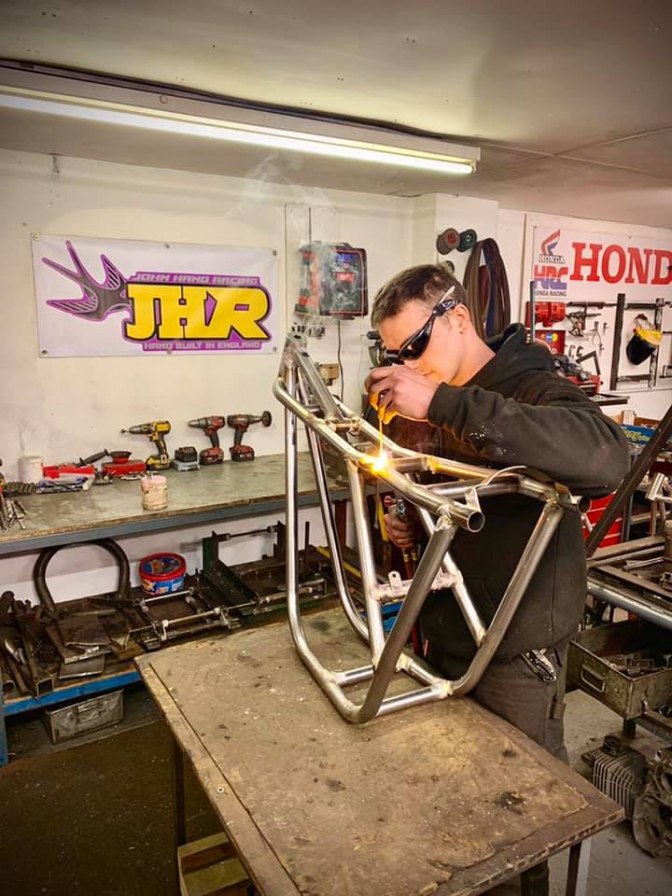 John... Bronze welding a Metisse frame, in the superb welding style he has made his own...
And new in October 2022 this superb JHR type "C" scrambles frame for a BSA B44-50 engine or a Triumph T100 all in T45 tubing along with the trade mark bronze welding...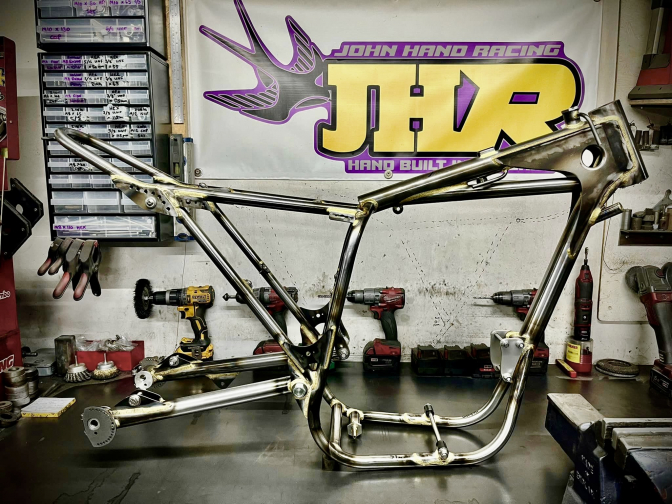 Made In England...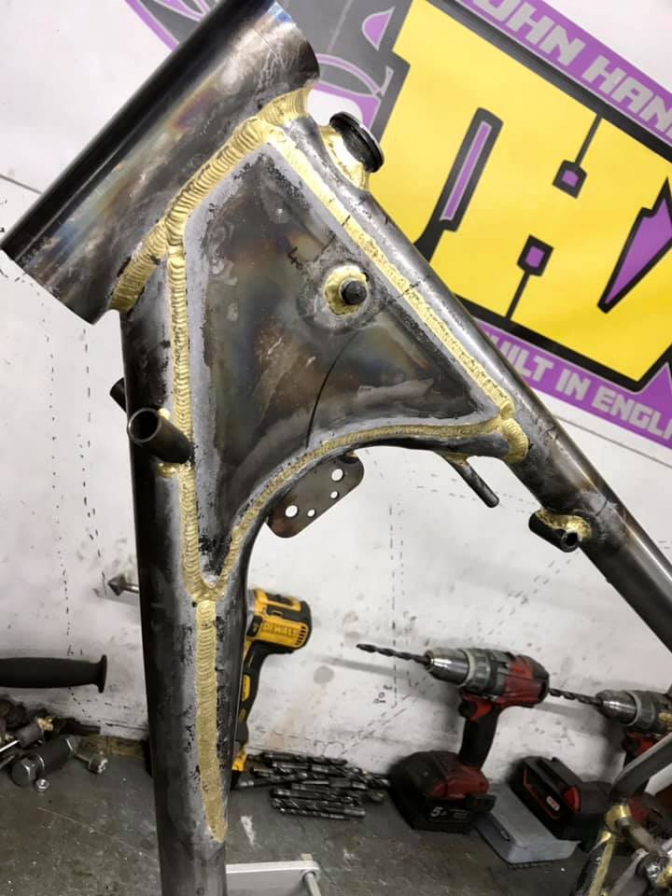 Oil tank volume, mainly using the steering head gusset space and down tube...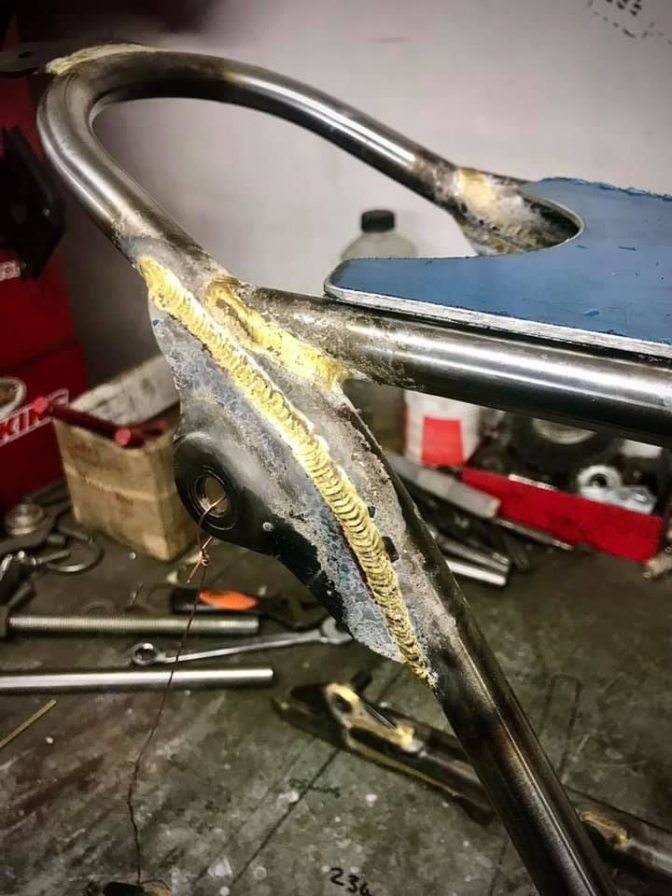 None of the minor joints on JHR frames get a back seat with this lad they are all good....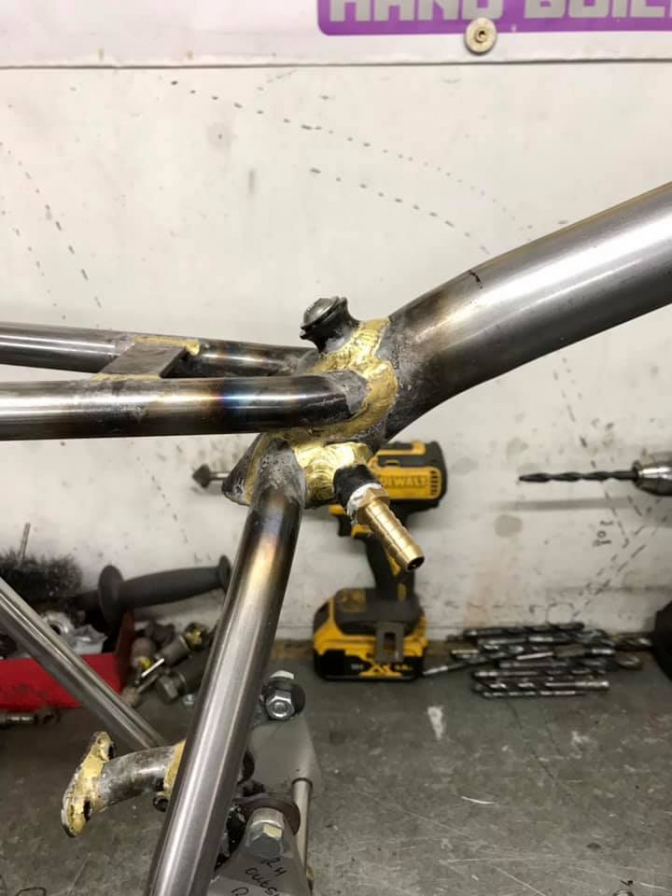 Could be a modification coming on the oil feed pipe.
(Or is it just for pressure testing?)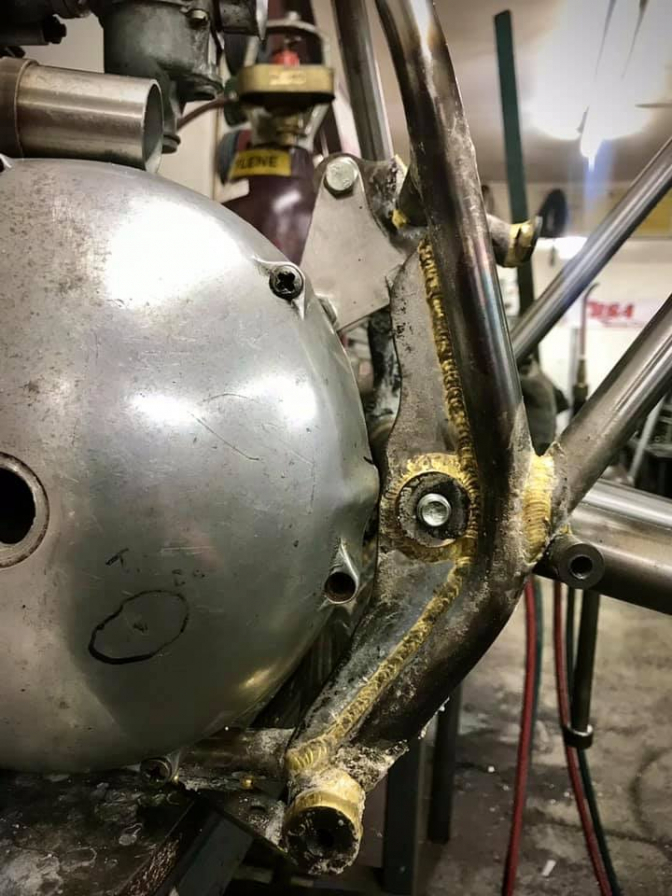 Swinging arm pivot looking good, and in keeping with the BSA design...
Tony updated us on the frames story...
Tony Henbest...
Charlie...

This project would not be happening without the man

John

Hand

behind the tube bender and

brazing

torch - so how about a

J

H

R

page for the frames, and then once complete and built into bikes they can adorn the

Henbest

page.
This is a joint venture to produce OIF lightweight trials frames based on the

BSA

G

P

Victor

frame but 'tweaked' to be competitive for today's classic trials, and in some cases to simply make a "Classic

Bri

tsh

ock

" rideable in 'modern style' sections...
The above is a prototype, obviously with the

Triumph Twin

motor looking nicely nestled between the frame tubes, next is a frame for the unit single

C15

&

B40

BSA

engines. It is attracting massive interest, and I am in no doubt

John's

craftsmanship will be very much in demand.
John Hand Racing...
"Hand" "Built in England"...
I have been following the work of this young man for the past few years and have been waiting for the right opportunity to do this page, I have admired his welding skills since looking closely at a couple of Metisse frames, a while ago...
So John is not a new face to me, and we will go into his story more when I have spoken to him... Charlie...
I first spotted the talent that John had in 2017, when I read a story about him building a Yamaha XSR700 tracker bike for the road, he had built a frame for this in the Wasp factory where he worked for his grandfather, and had so for seven years since he left school, he probably grew up in that same envirement too...The bike was a stunning piece of work the frame was modern, but a twinshock harking back to the days of the scrambles frames that he worked on most days of his working career.
The whole concept of that bike showcased his young talent and good eye for design too. The next story I read was about a young lady that had built herself a street Metisse, in the image of the Steve McQueen machines.
And again young "Johno" Hand has she called him had welded the frame up in the Wasp factory on a Sunday while she watched, she was amazed at the piece of art that he was creating for her.
And to be quite honest it seemed a shame to build the frame into a bike. It would have addorned a wall in anybodies house and been classed has a work of art...
~~~~~~~
Brother decided to build himself another Metisse, he already had an original Rickman frame that he bought, and then spent a fortune having the old plating removed and new applied.
The new frame he bought came from Wasp, and then I could see for myself the superb bronze welding that this lad does...
20/12/2021...
Another project that shows young John's skills and thinking as an engineer...
A JHR Yamaha XT600 engined Metisse...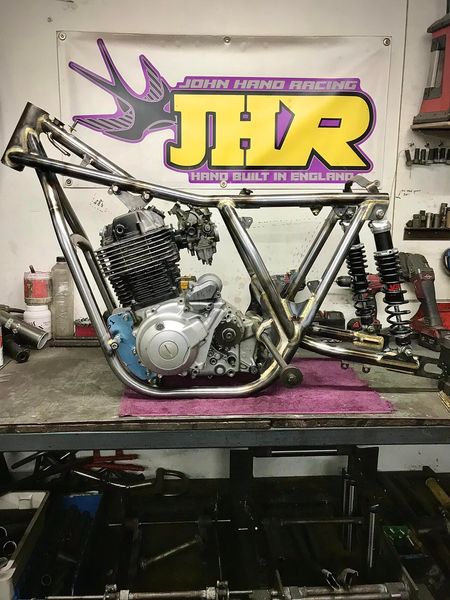 Not a easy fit this, and the frame built to fit the engine...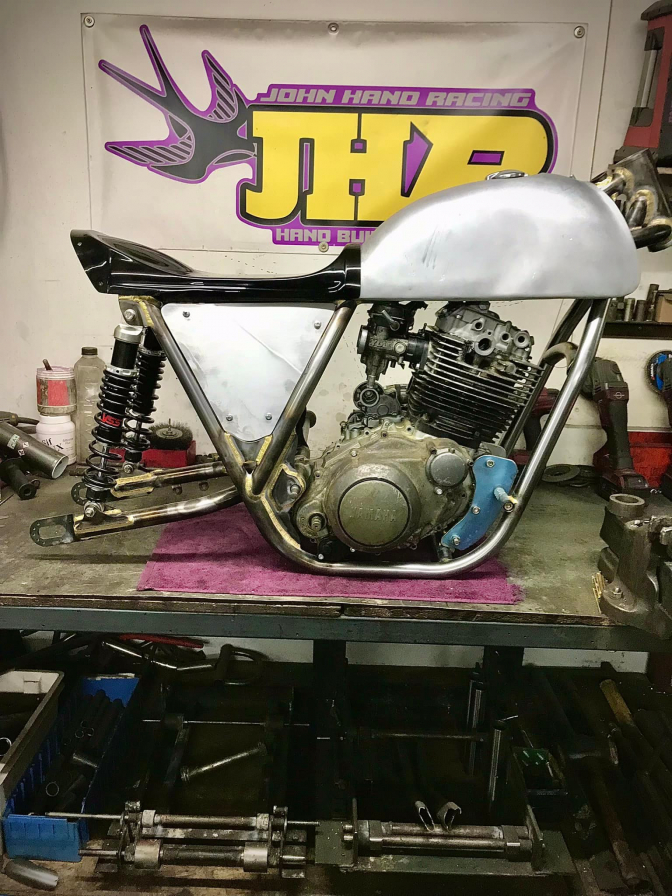 Just look at this JHR CCM, another jem to come out of the
Sturminster Newton workshop.....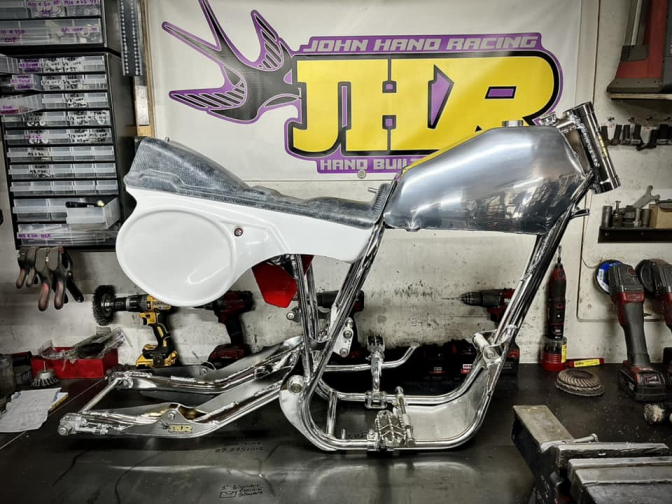 Speed bronze welding Now...as well...
More of these vids from John later...
Much More Later... from
John Hand Racing...
BSA Tr-otter 2021...
Updat2023...06...