2020
Welcome,
Benvenuto,
Bienvenido,
Bienvenue.
To BSA "Otter".Com.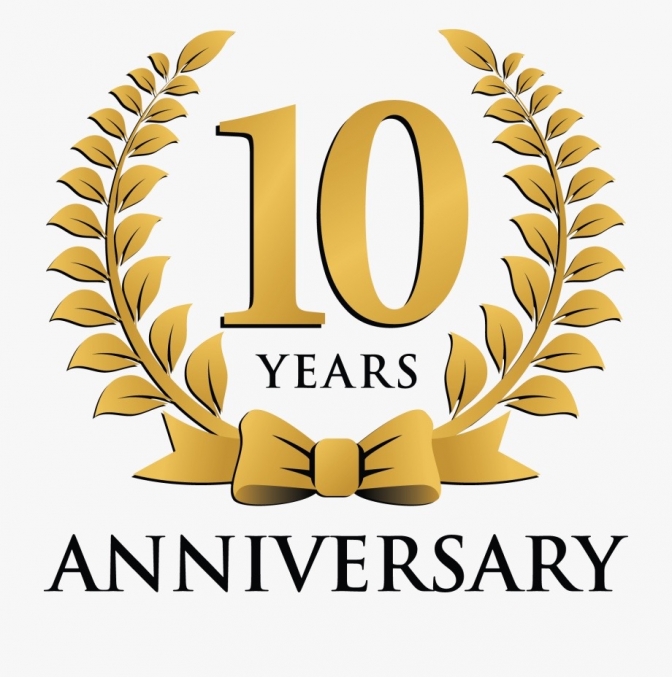 And into a New Decade...
This is the machine that instigated the BSA Otter site...
Yes the Mk 1 Faber framed BSA G engined Otter,is what got me started on this journey...
The photo is of the bike when I first saw it at my brothers,
Lee said "Rich has got you a trials bike being as you are not too good it will give you something to do"...
He was right It did...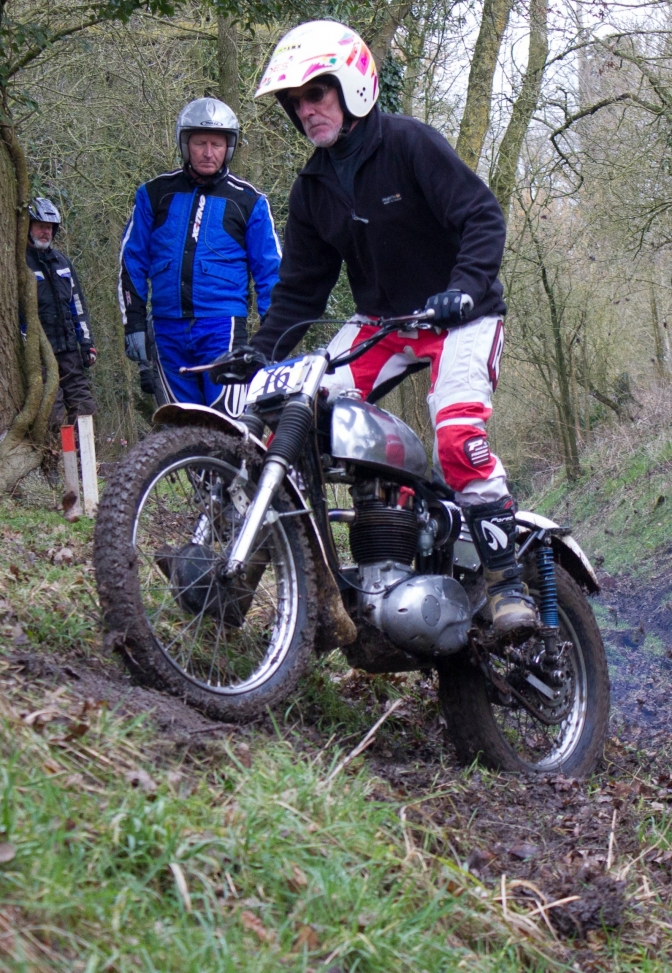 And since I set up this web site, this guy has been with me on the journey all the way from the first day...
Ian Ballard aboard his Foster framed BSA B40...
More Later....
Tough year everyone....
"Lets Get Through This"
______________________
08/08/2020...
Look what came to the top of Deryk's pile....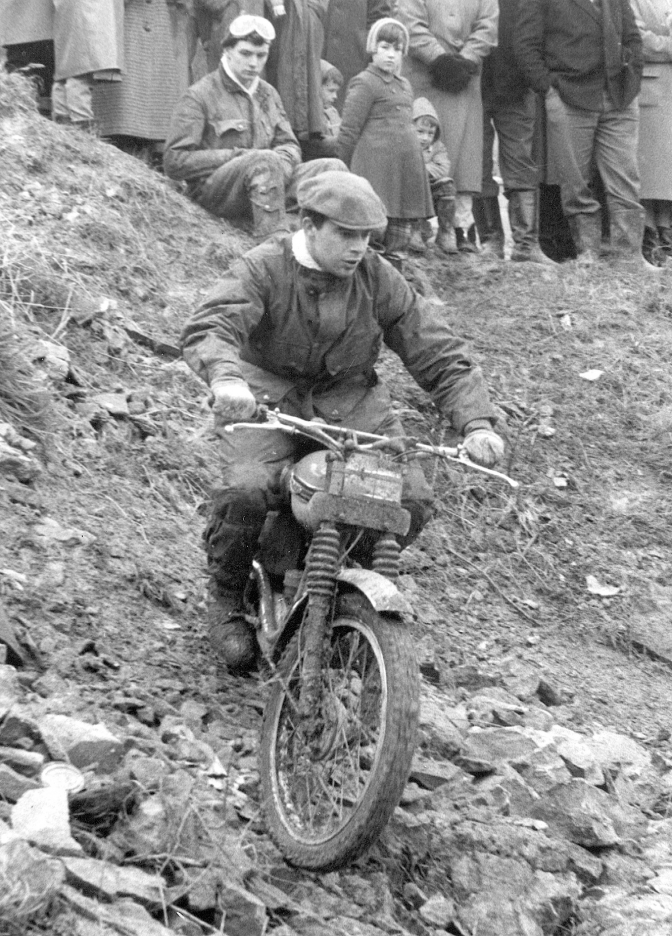 Dan Shorey aboard the Pink Tanked Triumph Tiger Cub...
I reckon 1959, Saintbury Quarry? Can you remember your mothers zip fronted winter boots? and all the girls were wearing the trendy ear-muffs...I had my old push-bike with the statutory cow horn handle bars, and remember meeting Dan for the first time at Shutford Five Turns where me and a friend were biking over to a trial that started from Edge Hill quarry... Good times hey...
PS Deryk sent me this Photo....
07/08/2020...
Big Fish In A Small Pond . bike finished and page updated...
More pages updated and NEW ones on the way...
05/08/2020...
From the Meteor Works Facebook page.
Blame this man! He is the reason I put tubes together to form bikes and fiddle with wheels and stuff. AW Prescott. (Charlie)
If you have time to kill check out his website BSAOtter.com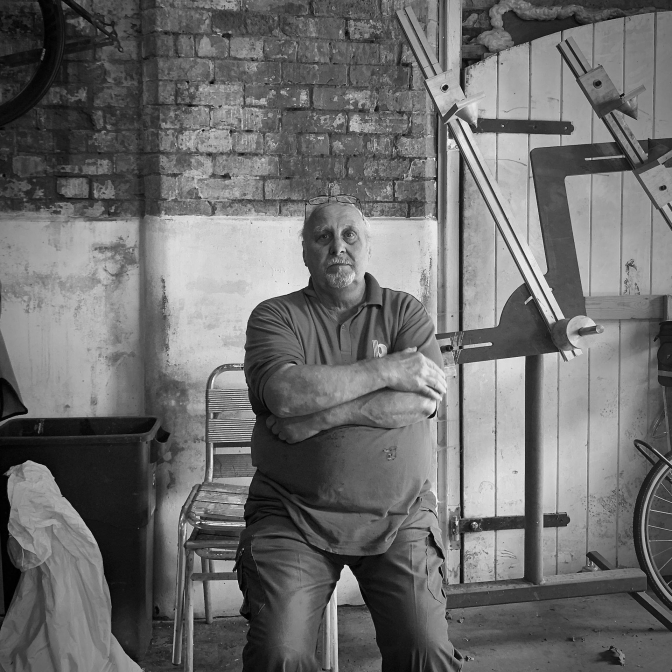 03/08/2020...
Just need a change for a couple of days, so over the next week or two, I will try and find time to do this>>>
To This...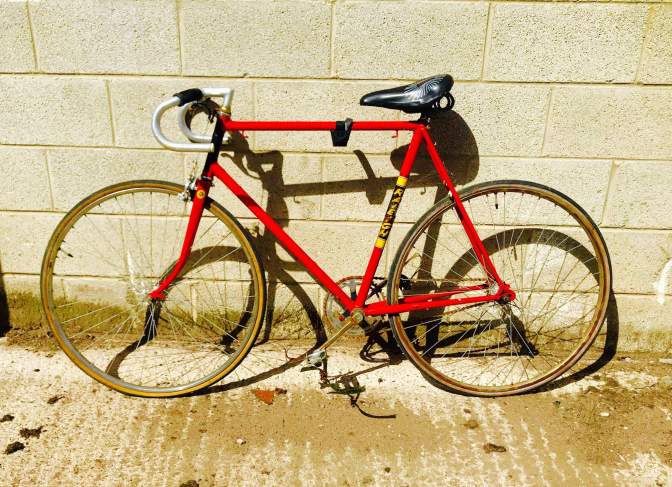 And the timing is appropriate as Raleigh are just introducing a replica at the end of the month.
Team TI Raleigh...
30/07/2020...
BOTS Ariel page update.
Jim Susans Page Update...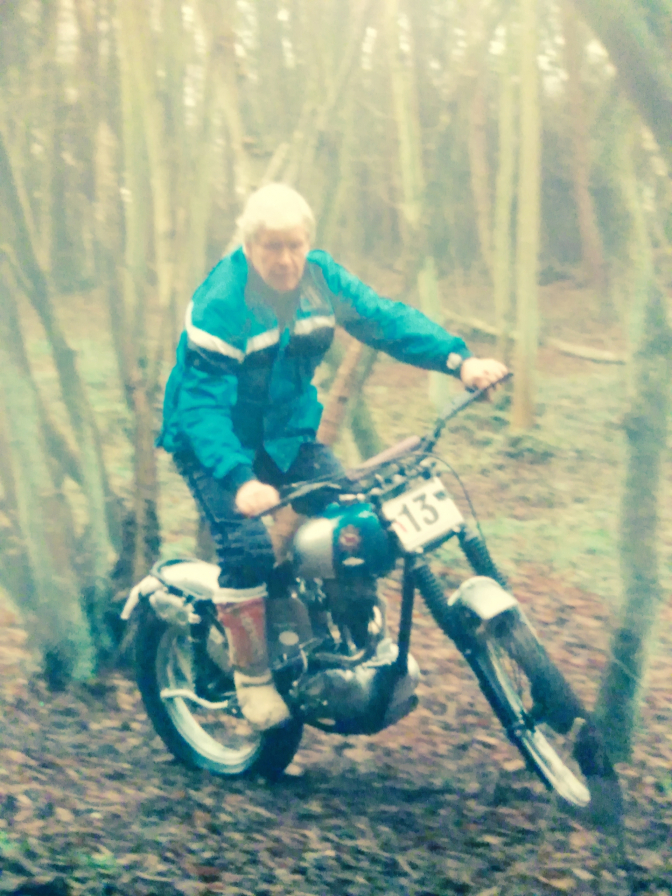 25/07/2020...
Spent an afternoon away from BSA Otter yesterday,
First event of the year is about to happen. So spent the time painting what seems to be the favourite poles at the moment...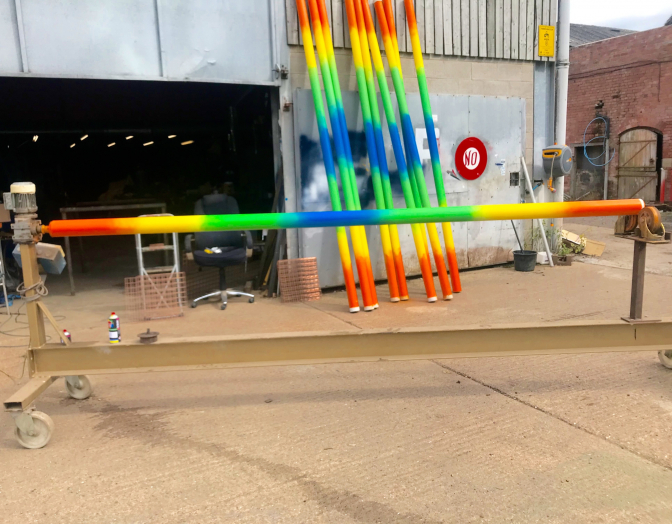 21/07/2020...
BOTS Ariel page updated again...and every day for a while.
18/07/2020...
"Back of the Shed Ariel" Page updated...
What Have I done...
14/07/2020...
Well that got the "drive in" finished...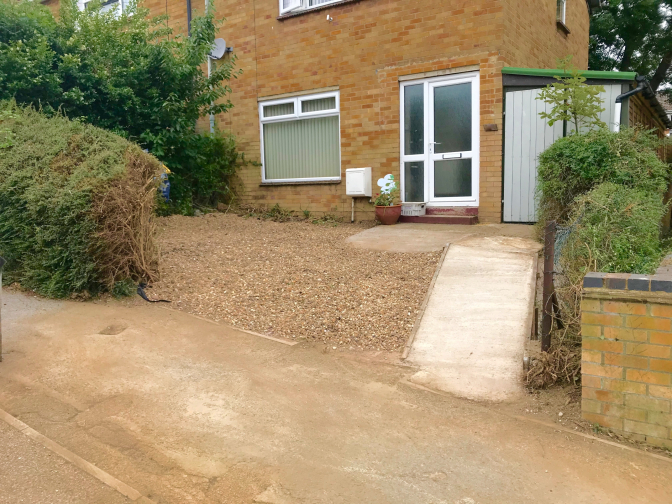 I can now get back from the workshop and know I have somewhere to park the car...
And even a ramp for the bikes... or my mobility scooter later If I need one...
We welcome a New member to the "BSA Otter club" today...
Mark Noddings has bought a Faber BSA B40, and can't wait for this "locking down" to finish so that he, and all of us can get back onto a "Otter" machine.
I am amazed at the number of New Otter owners that have appeared during the period and welcome all of you..
It looks like a "Otter" Classic Trials bike will be the machine to be seen on, after this crisis..
10/07/2020...
Richy Vida page update with a superb video...
09/07/2020...
"Big Fish in Small Pond" Page updated...
And more...
Had a busy week with Ariel's BSA's, and doing my front garden car hard-standing, that was started before "Lockdown" and then left.
Wet weather then and Wet now... But it is getting done...
Even a bike ramp...
27/06/2020...
DIY Otter frame build page updated for you...
25/06/2020...
Jim Susans Page updated...
23/06/2020...
"Back Of The Shed" page updated with Ariel build...
Along with weekly updates...
06/2020...
Craig's Horror Story ....
Please don't buy any of these forks....
Not everything out of India is good quality...
Please has Craig says share this Video Please, for Safety Sake...
18/06/2020...
An Explanation...
Some off you have asked am I ill?
Well on and off, but that is constant with the "fibro"...
No after this twelve +weeks of "Lockdown" I have been inundated with your emails, that is only to be expected. I now have to flag the ones that need answers and try and go back to answer them, And I do as you all know.
And then I update the pages that the answer was about...
All this as been really intense but has kept me going during this time, and I thank you all for it...
My brother and I have had long discussions on what to do, as the changing World is now against us all.
We have decided to put our house in order so to speak before it is to late.
So all the bikes and builds that have been adding up over the past fifteen + years need building and finishing as soon as possible.
So we have decided to start from the top so to speak, and put the builds in alphabetic order.
So we are starting with the Ariels and AJS's.
BSA next, but M for "Mini-Otter" and N for "Noriel" are right down the list.
So I have now cast off my shackles and I am running the gauntlet along the thirty mile imaginary tunnel between home and the workshop several days a week....
So in the words of Deryk please "bear with"... There is a lot of interesting stuff coming up.. and I am talking a lot of builds over the next months has long as people stay sensible and do not encourage a second wave of this terrible virus...
Just check out the "A" pages for a start...
Thanks for staying with me and Stay Safe...
02/06/2020...
Fraser Honda Page updated.
And a New Honda Test page later in the week.
01/06/2020...
Jensen's finished "Uni" projects... Well done ...
And just a coincidence.....! electric bikes...
Triumph TR25T ...
~~~~~~~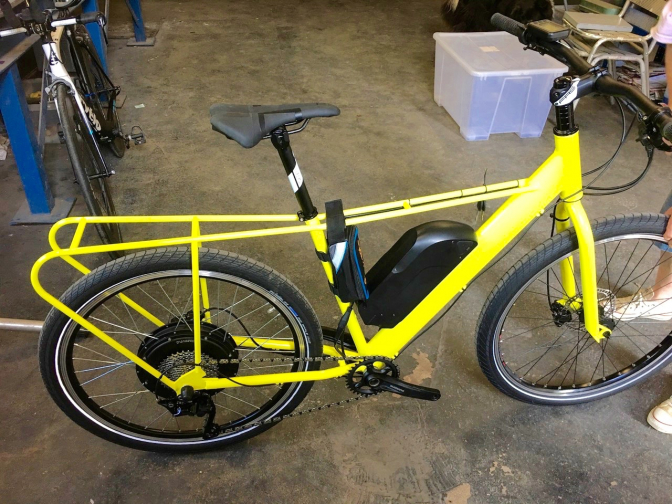 MeteorWork...Para-e" bike........Zouum..
29/05/2020...
Good afternoon people...
Hope you are still Staying Safe...
I have updated a fair few pages this week..
Including the regulars that get updated every week with New Episodes and footage...
One page I have done a bit of work on is the Parts for Sale & Wanted..
It is time we upped the game with this page now there are more of you building and rebuilding bikes through this "(nearly) "Lockdown"..
If we have bits and parts why bother putting them onto that e auction site when all you would have to do is look on this one... And there is a big update to this in the pipeline later this next month. So why not get in early while it is FREE...
Taking a look at this months Classic Bike Magazine.
We got a mention in the fact that Scorpion designer's son Pip Wright would like to find any Scorpion bikes out there, in the hope that one of the owners may sell one to him. The plea for help was placed into the mag by Pip's business partner Ben Jackson..
He said the only information on the Scorpion brand on the internet was on the BSA Otter site!....... So Ben why did you not get in touch with us first?.
Anyway we will put that Plea on the Parts Wanted page for you..
You know I know where three bikes are... But I have first refusal on one...So if I ever get out of here I can build a replica...
~~~~~~~
26/05/2020...
I seem to have confused people with my lack of maths knowledge...
Or me doing my own thing.. has I always have done...
Well we have four stroke five of you having a go and building your own Otter frame, and good luck to all of you...
I have done some drawings individually for you and posted them off and then you understood, but not knowing my "Acute from my Obtuse" has confused you, and me...
So lets put it right... I will update the Otter build page... with details. but here is the correct frame knee joint angle taken from the Foster Otter frame...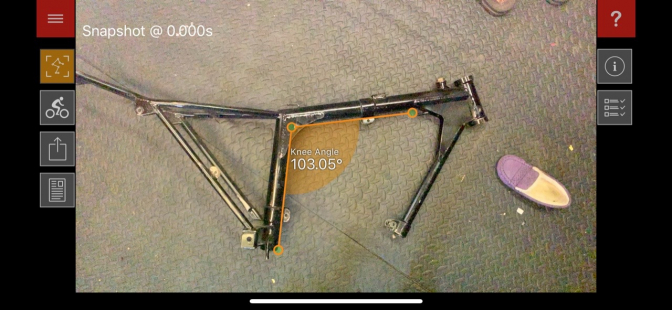 24/05/2020...
Been busy working on-line to help several viewers with their bike rebuilds..
and we are now getting there and sorting the problems. these will all be placed onto the site on the appropriate pages...
Did you see the New Page for the Foster Frame Register?
Mike's out on his superb Royal Enfield build.. Look like a Works bike..
Good job there "Old Boy"...
18/05/2020...
Just found this good little video of Herberts Austrian build Otter...
I will place it onto his page later...
~~~~~~~
16/05/2020...
Look at this ,I was just putting the new page onto the site when Three-four Bikers "Rock-Up" in the car park (a cul-de-sac)..
One promptly drops his bike and can't pick it up on his own, so the others have to dismount and help him lift it off the ground...
I thought we were only supposed to go for a ride on our bikes on our own? and not ride in the middle of a town...
Most residents living here in these houses are elderly so not a good move...
Then people wonder why motorcycling gets a bad name ..
And I am sat here still locked down and thinking, this sort of behaviour will keep me here longer......
New Page "For Beta-Or-Worse"...
All top pages updated...
13/05/2020...
Page Updated ...
Phil Ives "Tale of the Otter"
New Story of Philip getting involved in the motorcycle industry in 1946...
More pages updated..
I am also going to start a "Foster Otter Register"...
So can anyone with a Foster Otter please try and find a frame number (Headstock) usaly.. and send it to me with a photo of the bike...
Then we can see how many of the 43 out there we can find...
10/05/2020...
"Talking Sense Buddy"
Stay Safe...
I have been hooked on Sandy's Channel for quite some time....
I just wondered if any of you had been following?
Another Great British character..
09/05/2020...
The Youtube Channel for this site is now named...
BSA Otter.
~~~~~~
Updated pages
DIY Frame build page.
And more...
We have three Foster Otters come to light this week ,and a couple more... Looks like the Otters are coming out of the back of sheds... and there is a couple of New builds on the way too. When I can loose these shackles. I am building another Otter frame for a different engine...
There is also a Matchless frame on the drawing board...
Mind you there could be leaves on the ground and snow? when I get to the workshop again...
08/05/2020....
VE DAY -75...
We will remember this day, and TODAY 2020...
For the rest of our Lives....
Please Stay Safe People...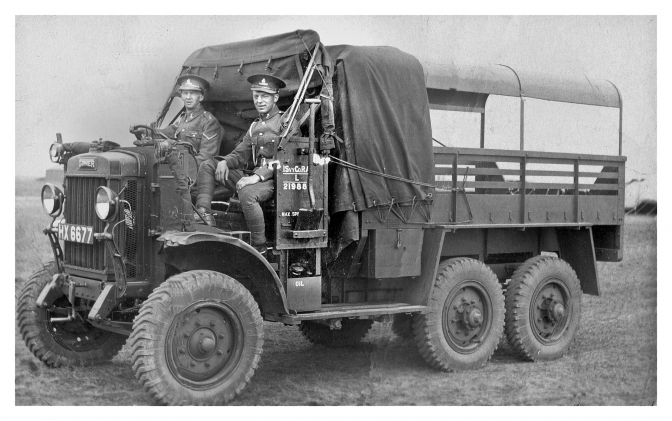 Photo Courtesy Lee Prescott.
Lee restored this photo of his Gramp P (driving) from a tattered snap shot...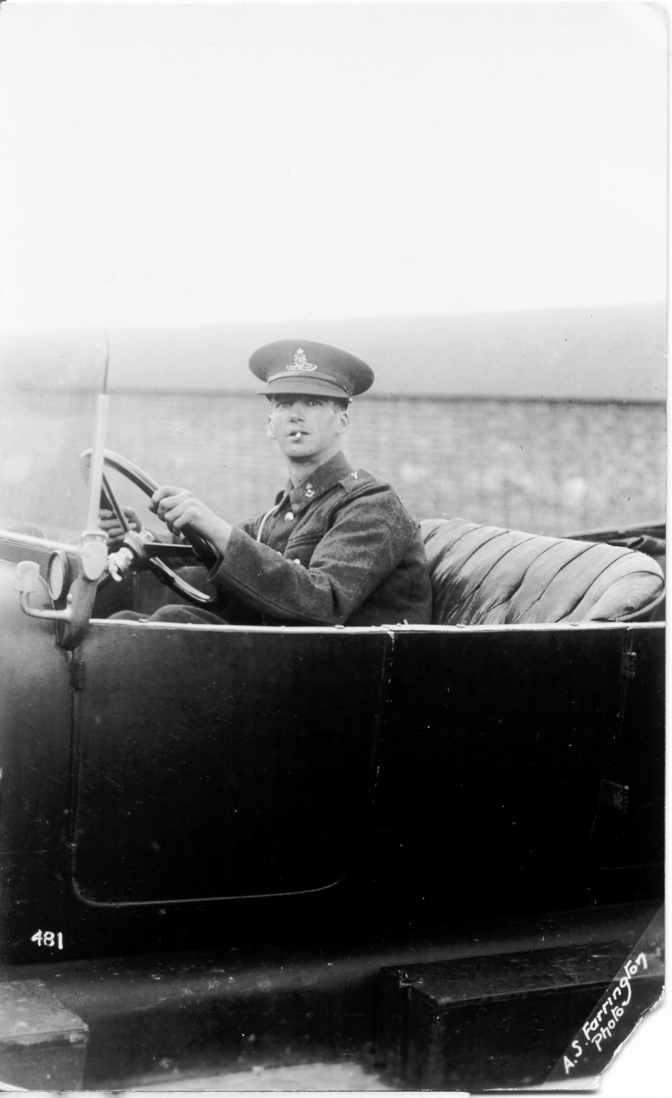 And driving the Staff car...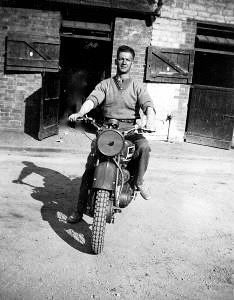 Norton Field despatch bike....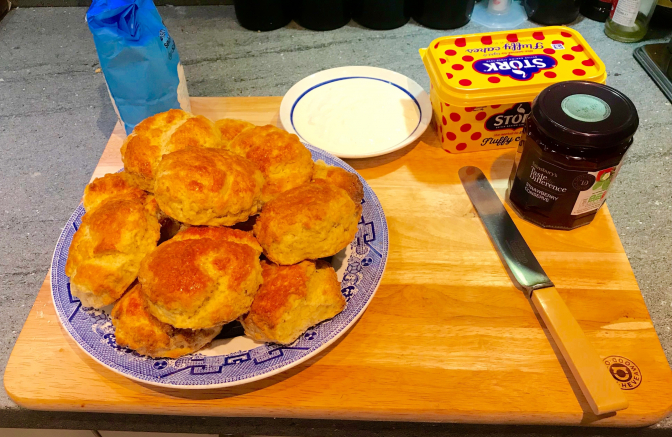 And Scones for tea...
We also miss these concerts very much....
05/05/2020...
OK I know, two in the same day...
But it will move to Richy's page in a couple of days...
But This was May 8th 2014...
this week end coming...
How did we get into the situation we are in now?
Will this video ever repeat its self ???
Stay Safe Everyone...
~~~~~~~
Take a look at what Bruv found me...
I then got a rollocking for stripping the one we have down.
I told him well I was fitting a new big-end but you did not order it!
(9 years ago)
And we were going to re frame it like this...
04/05/ 2020...
New Page Up "Big Fish In A Small Pond"...
Mike and Richy pages updated~~~~~~~~
01/05/2020...
New Page up "Swinging arm design is it important"
May 1st and we have uncovered another Foster Otter that has been sitting under a sheet in a shed for the past thirty years... It is now been pulled out and is in the process of being rebuilt...
I think there will be a page on it later...
LockDown does some strange things !
We have now got a top cycle frame designer, builder, and bike-fitting and fitter amongst other things, talking on question and answer sessions, on social media.
I think the chap knows what he is talking about because I have followed his career from day one...
Have a look and see what you think...
MeteorWorks ©
I might add that the young fella has now started to take an interest in motorcycle frame design and manufacture too.
29/04/2020...
Check out the "Lockdown Food" Page and Richys Lockdown song page..
And just for Me and the two boys Lee and Ross...
I am putting this on as it was part of our life throughout, and still is today...
Hope you enjoy it...
~~~~~~~
27/04/2020...
Mike's "Back Of The Shed Build" Episode Fifteen.. up and this week Mike is building tension in more ways than one...
~~~~~~~
Another brilliant night and the last until later in the year?
for the Armchair Adventure Festival last night ... Have you taken a look yet?
And the boys raised over £7000 for the NHS together fund...
26/04/2020...
Well I still cant believe what I spent the day (11hours) watching yesterday...
This has to be one of the best things put onto Youtube ever...
The Armchair Adventure Festival I am talking about...
If you don't watch the rest you need to take a look at the
Cluadio Von Planta interview, (Long Way Round fame) but you wont believe the story this guy told... Got to be the best interview that has ever been on Youtube, and then they were joined by Charley Boorman,,, please do take a look because you don't want to miss it...
The interview starts at 9hours 35 seconds in...
Use the link below or just go to youtube and type in Armchair Adventure Festival.
Going back to the Friday night footage you must take a look at Billy Ward from 5hrs 14 mins in... you will be hooked on this guy, this man is a front line adventurer and also a top story teller and comic rolled into one...
25/04/2020...
So you Watching the Adventure Show?
You have already missed some amazing stuff..
Take a look at 1-30 pm and after...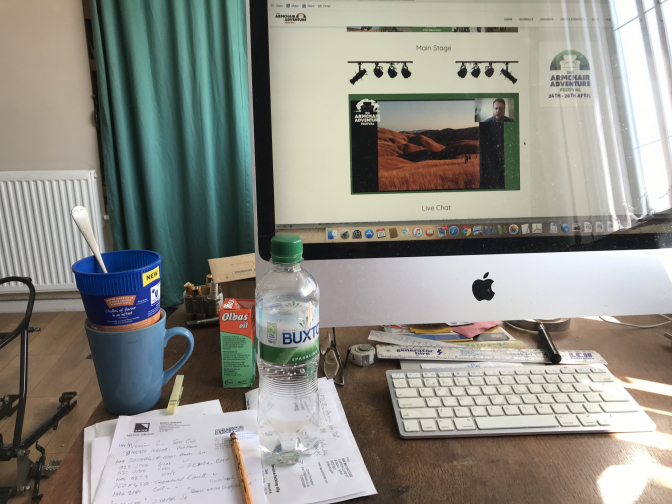 24/04/2020...
"Rummage Through Your Draws" New Page up...
It has been a disaster of a day on this website. firstly I could not find the photos that I wanted to list, and I still cant get at some.. It is a very complicated way to get photos onto this site for some reason, I am still trying to get some that Dave Wood sent me, but the site keeps rejecting them...
Anyway then I had the page "RTYD" to where it is now, and put on the sidecar photo.. And all bar the first two photos and wording was wiped, although it said it was saved. So I had to do the lot again... Not even had a cup of tea yet, and I now think it nearly time to open a bottle of red...
So at Seven O'clock tonight, I will open that bottle of red, and take myself off to the start of "The Armchair Adventure Days" now on three days, and ending with
Charly Boorman.. on Sunday..
Have you signed up yet? Link below...
You could say that its been the Long Way Round today...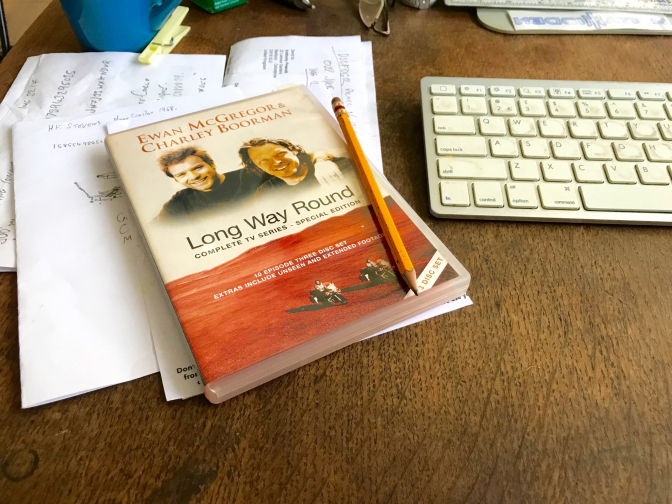 23/04/2020...
OK first New page up...
"Ian Ballards Foster Triumph Build"
22/04/2020...
OK, sorry Guy's but I have the New pages ready to publish, But I have spent the day making a new video for the "Sidecar Guy's"... Ready for the Armchair Adventure Days"event at the weekend...
Take a look see what you think... I am amazed at how little wear there is on this engine considering where it as been... You will have to wait for the Movie if you don't know what the two chaps achieved using this little Honda motor...
Enjoy let me know what you think...
New pages tomorrow promise...
21/04/2020...
Check out the last two days of Richy's numbers.. Todays is top of the list... our "top ten" perhaps...
Lockdown Food Page.. Well you can have your cake ...and eat it.....
More pages updated.. Two new today ...
18/04/2020...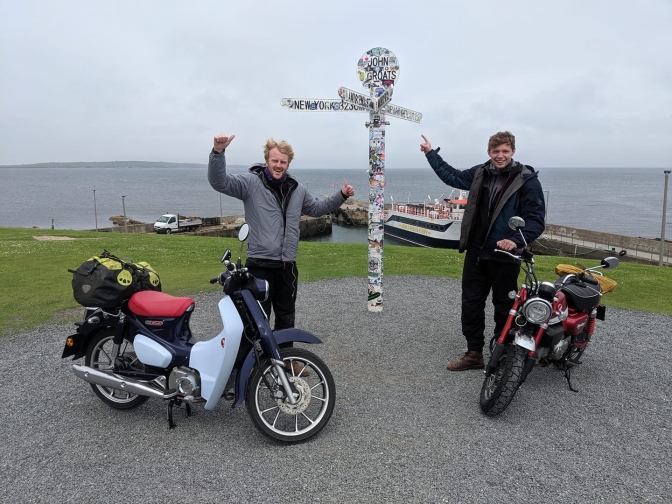 Matt and Reece the lads that went around the World on the Honda 300i scooter, and the sidecar we built...
Have organised an "Armchair Adventure Days" on the 24-25th and 26th April...
You wont believe the list already of the seasoned adventurers they have lined up... The link is below. but you will have to sign up for this FREE event, as your email address is the only place your link to the event will be sent too...
I am going are you?...
https://www.facebook.com/TheSidecarGuys/?__tn__=%2CdHH-R-R&eid=ARDK5uYddZXmmKoUlABzMHmpM66pi0Qc1XBW8nrDtkYyf_0PM9KfR18tAVKFL0LFzAKfUjnQnP3Eq0Pe&fref=tag
16/04/2020...
More pages updated and more emails to get through and answer , keep them coming because NEW stories are appearing daily, one such on the "Last Works BSA" page ...(Round Brothers)
It is NHS support day today in the UK... lets not forget who is working on the front line , of the crisis all over the World to help us get to the other side of this Pandemic....
Three Cheers for all of them...
Check out Richy's New Songs too..
That young man is also doing a great job to lift Spirits...
14/04/2020...
Later today I will get the Rummage Through Your Draws (RTYD) page up and running...Firstly I have about thirty emails to reply to...
And there will be updates on all of Dave Woods Pages... Thanks Dave Keep Safe.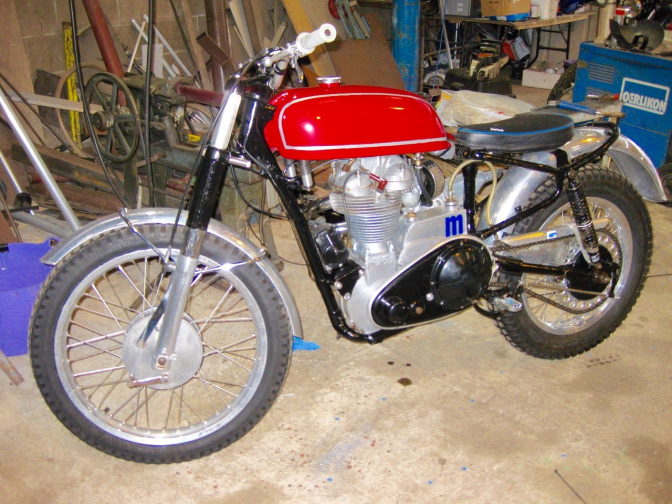 Photo 9th August circa 2010...
But brother sent me this photo above last night...
And I just have to put it on here for the moment...RTYD later
The story goes like this.
In early 2010 if I can remember, a young man from Lincolnshire needed money to compete in the Isle Of Man that year.
So he advertised the trials bike he had built up on that auction site.
Brother took a liking to the bike, and bought it... and went to pick it up later that week one evening...
The young man said could he have one last ride on the bike. So cracked it up..
and wheelied it up and down the street....
The young man went on to win two IOM TT's...
But then came a disaster to his racing career in 2018... in the IOM..
And only last week did he manage a one mile jog very slowly and still is recovering... But the long story is If you want a chance at a sparkling career,like this young man..
You need to abide by the current rules, and Stay Safe and Stay at home
Who is it? Well I will reveal later, who do you think. Stuart one for you I think...
First one that mails me gets a mention...and a page for their bike...
13/04/2020...
Loads of pages updated today, for people...
Richy and Mike new updates. And getting ready for the "Rummage through Your Draws" page tomorrow...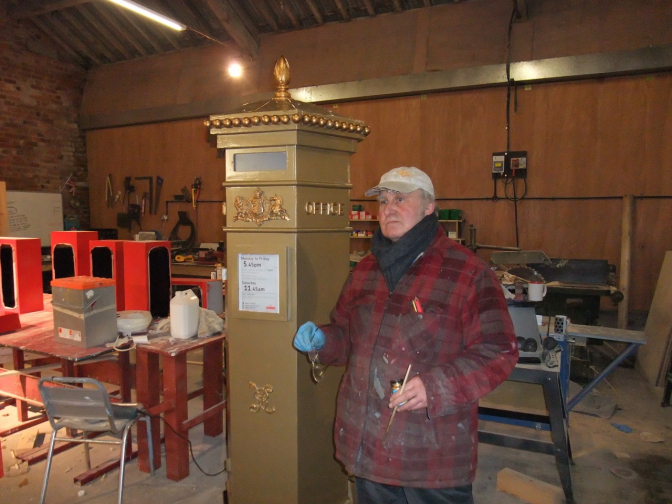 Picasso Contemplating...Nov 2012... RTYD...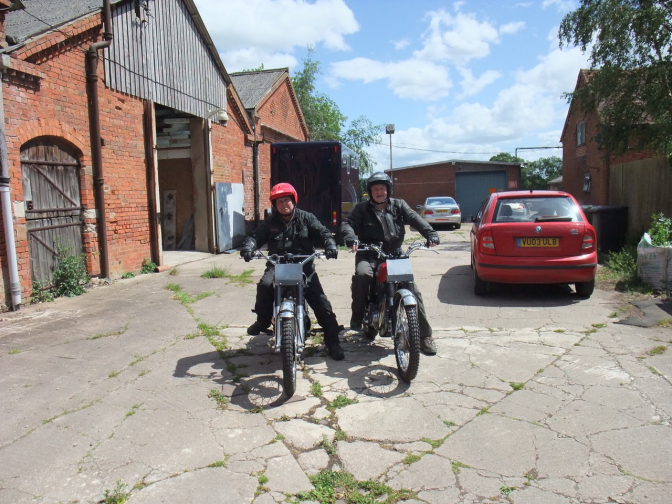 "Let the Good Times Roll" 19th April 2011...RTYD...
And finally for today my brother T,T,P**s...13/04/2020...
He is at the workshop!!!... His Idea of an exercise bike from a scrap London street bike...( And It will always be named Stanley).
12/04/2020...
So Are we going to do this "Rummage through your draws" thing or not?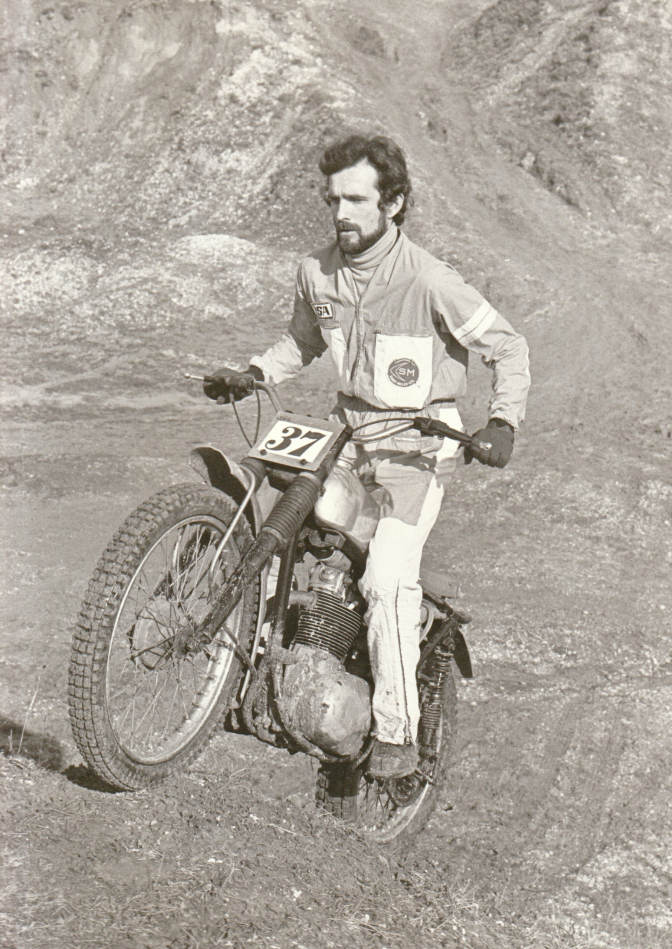 Ian Ballard BSA C15 T circa 1979...RTYD...
~~~~~~~
Here is one from Ian Ballard today ... nice photo Ian..
And has always you stand by me...
thanks... Stay Safe Mate...
Richy is joined by the band for today's Lockdown number...
with a song title ... that I hope does not become true in the future...
Stay Safe Stay Indoors...
11/04/2020...
New Richy Vida songs on his page...
~~~~~~
Here is a bit of reader participation for you...
I was looking for a Ethernet cable for my computer yesterday and found some old photos and a dating certificate from BSA Owners Club, that I had lost. Then this morning I had this photo sent to me by Jim...
So I thought I would start another New page if more of you sent me photos of Classic trials photos or of Classic bikes..
The page will be named "Rummage through Your Draws"...
So have a look and see what you have got and send me a few of them ...
Here is Jim's, photo...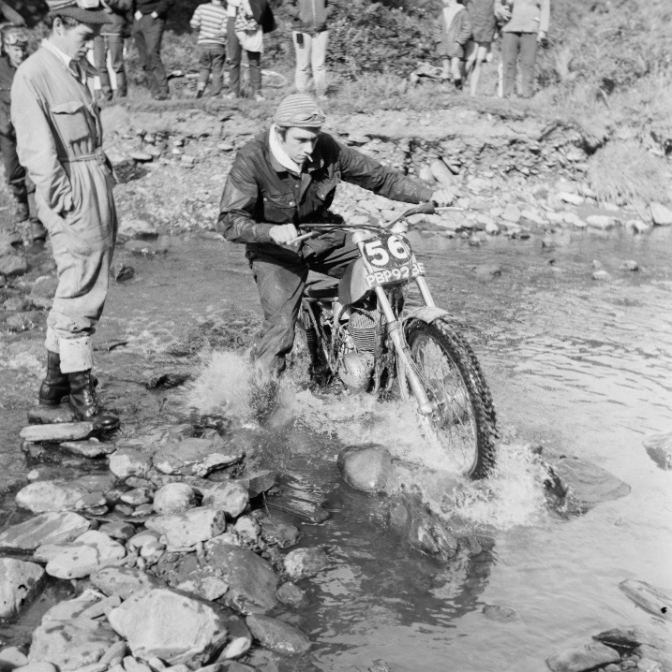 HF Stevens Sprite 250, circa 1968, Manx Two Day Trial...
10/04/2020...
I was determined to have a day on the bikes today, well this afternoon.. .But just realised how difficult things can be when you can't give a mate a shout to give you a lift, with a half built bike. (But this is the short version)...
But I got where I wanted today so that I can continue to work on Mini-Otter number 004... and then move onto number five as I have most of this at home too...
Anyway Keep Safe and work on your bike out of harms way...
More Later...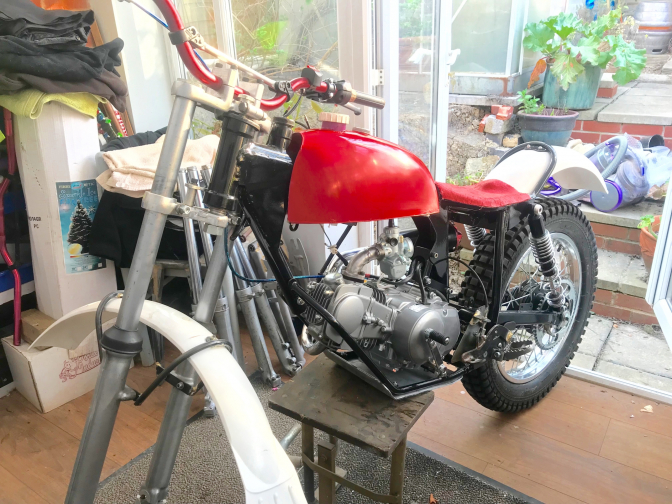 Mini-Otter 004...
09/04/2020...
Two Buses syndrome...
You know the old two buses tale... Well I have just had one very similar ...
I had this really good mail last week and tried to explain the number to Malk.
Then Ian Ballard mailed me this afternoon with progress photos of the Foster Otter Triumph that because of this crisis he has managed to start after all these years.(His page will be updated with this later) Anyway he has just found the frame number on his frame, and it is T50088038
~~~~~~~
From Malk... Hi,
I stumbled across your site by accident whilst looking for Cotton frame No.'s on the big old wide web!
Congratulations and thank you for putting together so much information and interesting reading.
My dear old dad Mike Coombes
passed over 4 yrs ago and left me a load of bikes, parts etc to add to my own! I've sold just about all I had no interest in, and am currently trying to build up a Greeves TES and Anglian from what I have left.
The reason I'm writing to you is because I also have a Otter frame Harry made for dad years ago, which I always had intentions of it hanging on the wall in my mancave in memory of Harry!
I never realised there was such a following for the OtterBSA.
I do recall Harry coming into our workshop on his way home, and asking dad if he could buy it back so to convert to fit a 500 Triumph unit as he didn't really want to start from scratch again! (Building another Otter frame)
Harry was a star, helped me lots over the years from my school boy trials days and I'm guessing I must have been in my early 30's when he passed. I consider myself a very lucky man to have known him and even luckier to have kept the 3rd wheel down in his BMW outfit up Wiscombe hill climb! Carol was clark of the course for the 500 single seaters so I had an opportunity of a lifetime never to be forgotten...!
The frame kit I have unbuilt, complete with modified Bantam hub is frame No. B5088039 These No.'s mean nothing to me and I was hoping you could tell me more about it, it's year it was built? Is it the earlier or later frame you talked about?
Any information would be greatly received and I look forward to hearing from you.
Kind Regards
Malcolm Coombes...
08/04/2020...
Bob Ryckaert is building a B25 engined trials bike and has asked how to make the engine more suitable for trials use. And also mentioned a big bore kit.
So I suggested that he watches these four videos of Mike Wallers.. you know they are on one of his pages. And I also suggested that he takes a look at the Richard Clarke Martin DeVries page, as this also has some tips on the B25 that Martin built...
So to even save you looking down the page. Here is the first episode of Mike's BIG Bore conversion... the others will follow on...
07/04/2020...
New recipes on that page "Lockdown recipes"...
More pages updated...
Try and get back working on the bikes tomorrow, (At Home of course)..
06/04/2020...
Mike's Back of the shed build Episode twelve now on...
"Miss Win"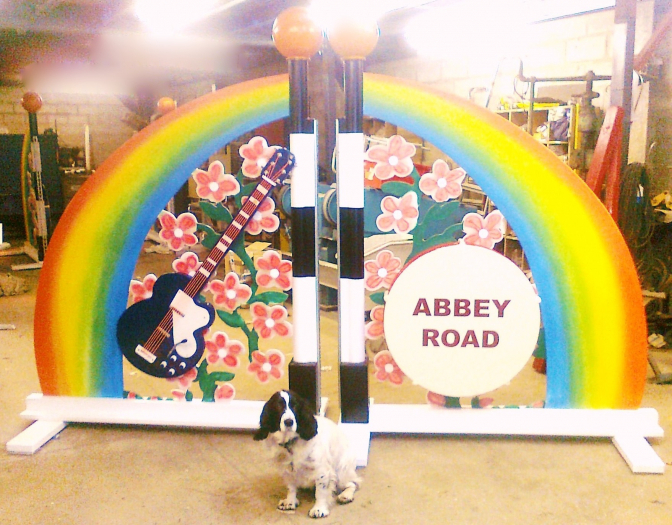 When I airbrushed this pair of wings years ago (well a few) I knew they were something special, and so did my old dog "Win" and just posed for the photo, (but she did that a lot) I miss that old dog a lot at the moment, but just the thought of walking her for miles in the countryside every day, with the pain I was normally in, makes me more determind than ever to get through this crisis..
So Lets do this thing together lets stay safe....
And more so, Lets do it for "Miss Win"....
Copy and paste to a friend... lets beat this virus...
There is a rainbow out there...
05/04/2020...
New Page "Lockdown" Food Recipes...
Just down from the top listings for your convenience. and I have also moved up the Jam Rolly-Polly page just underneath it..
04/04/2020...
Tesco brought me food, thank you Tesco..
The fresh produce had a use by date today (4th) the fourth ( don't really take any notice) and you should see the hugh substitute cauliflower. Got to get inventive with that one...
Anyway a couple of the photos of what I have cooked up over the past two days .I say two, but the pheasant has done me four...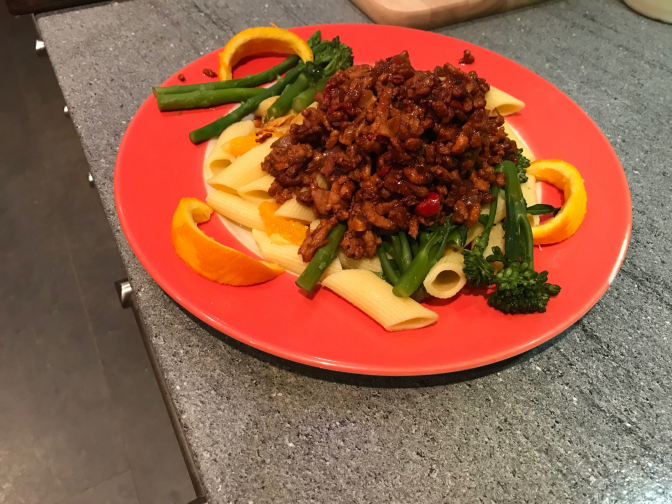 Pork Mince and Orange Pasta...with Asparagus and Broccoli, Olah Otter...
(Recipe later...)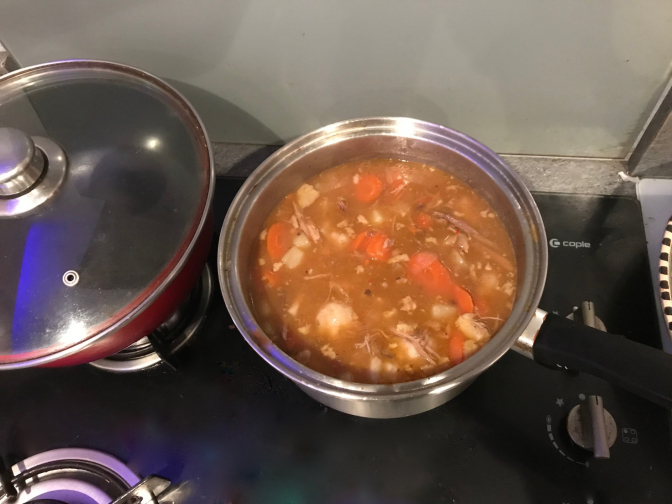 Pheasant Carcase stew and dumplings. (two Days after eating the breast meat with meals two days before, Superb... (Recipe later)...
Never lived as well...
Different video from Richy Vida today...
You will like the second half...
Enjoy...
03/04/2020...
So after yesterdays shenanigans, I put the keyboard into the airing cupboard over night and it looks like it has done the trick fingers crossed...
Also made me batch of red wine...
New songs on the Richy Vida ( Rich Lowndes) page
NEW Page up...
"Trifield Trials Page..."
2nd /04/Thursday 2020
I knocked a cup of water over Keybured yu can see the 8rublem I have NuW Hu88 a NEW un gets here Quick, Back Later I Hu8e,Kee8 Safe Later 's
I have come to write this story without using the letter after "O" but I find that not only is it difficult but so frustrating in these times when we you can't get this sort of equipment. So I have used Word and then done a word check to try and fill in the missing letters I was going to rehash some of the pages today but just look forward to a delivery over the next day or two so bear with me at least I can get on with other stuff…Keyboard trouble …Just click on file and see how many come u…
~~~~~~~
31/03/2020...
Second video in a series to how son Lees "MeteorWorks"...
custom cycles get built, this one he is lasing up the wheels... more later
Richy's Tuesday song next.
30/03/2020...
Richy's Monday song now on his page.
I have brought his page listing to the top under this page for your convenience...
More pages updated later today I will let you know, could be some new if I find time... Mike Waller build updated.. stay safe Mike...
29/03/2020...
Richy's Song for Sunday...
He gets a page later...
NEW."The Richy Vida Page" now on...
28/03/2020...
Right .. had this little story told me tonight, and I did not look out of the window yesterday as I was busy self-isolating...But apparently when we were told to stay indoors unless we were a vital cog in keeping this country alive, a guy in the car-park was fitting tinted windows to a car in the car-park that another son of a resident that does not live here up the road had just bought. And today he came back for payment. So two journeys for nothing. Are we really Great Britain if this is going on ?
Have we really got a conscience? Bring in the troops, if nothing else gets the message through...
We need to beat this before half of GB has perished...
Just send a mail and say "Yes" if you agree...
char7748@tiscali.co.uk
I will give you the numbers later....
~~~~~~~
Heres an old session from Richy Vida and band..Enjoy, there will be more...
Fraser Honda and The D.O.T. trials bike pages updated...with News items.
I have just been taking a stroll (scroll) back through the 2017 and 2018 News pages... was that really that good those years.. with a bit of sadness at the ends...
Should try and get Richy to cover the ToTo hit "Africa," and It Bites ,"Calling all the Heroes" for us...
27/03/2020...
This Guy has the spirit of Great Britain... Thanks Richy...
Keep Safe Everyone...
26/03/2020...
Don't forget to "self isolate" or your last trip could be in one of these...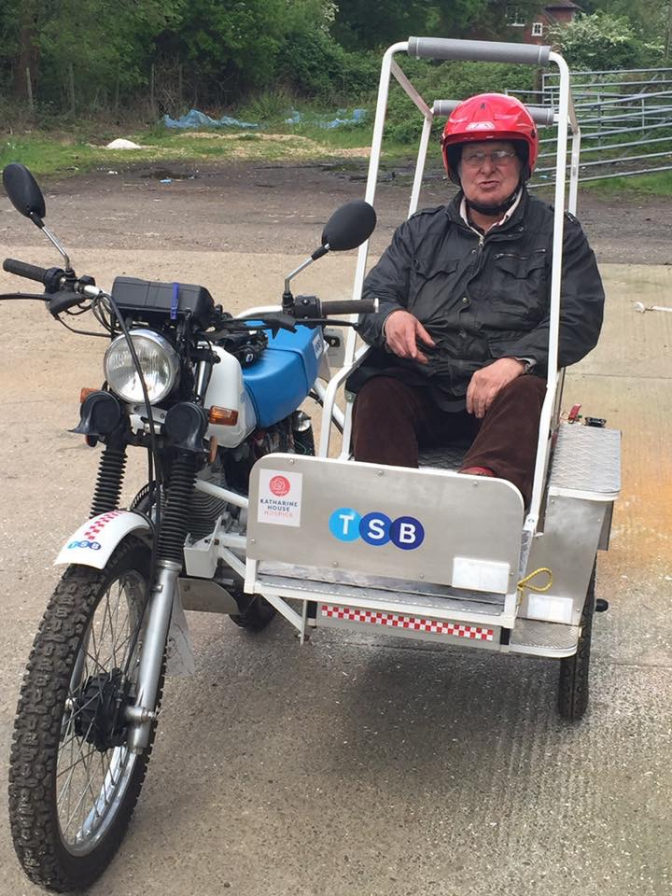 ~`~`~`~`~`~`~`~`~`~`~`~
Emergency Bench finished...
What I did forget though was that I had NO screws here at home,so spent two hours looking for anything that resembled the missing items. I found stuff I had forgot about years ago and some that I have just replaced because they were lost...
Anyway we got there in the end...
Might make the wine tomorrow.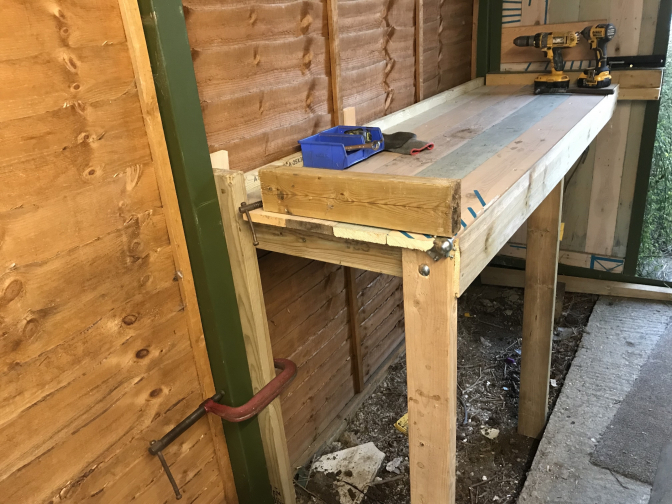 25/03/2020...
Lock Down...
So I yesterday fixed the greenhouse roof...
And started to sow fast growing seeds that I had, and ordered more.. they only come in envelopes so just sanitize these when they arrive.
List to grow...
Hi, Seed list for fast growers..
Bush Beans 30 days (like little runner beans,)
Spinach.. 30 days..( New Zealand type best).
Carrot Quick.. small in 30 days..
Lettuce, any, some grow quicker.. I have cos ..
Salad leaves mix ready in 3 weeks…
Mustard and cress grow on a piece of wet carpet ready in 7-10 days… good with egg salad..etc…
Also got out the old bread maker and made the first batch of pizza dough... really good too..
Also got the wine making kit arrive so this will help , just thinking about when it will be ready...
So what I am saying Keep safe there is probably no need to leave the house if you use your head... Lets get through this together... Send me your tips for survival and I will set up a new page...
More later..
Recipes etc.. live out of the cupboard and freezer...
Emergency shed bench.. Now on YouTube Channel..
Hi Charlie
Could good old fashion hand signals be reintroduced for folk out for their daily exercise. It would be great to know what the people approaching you were going to do - come straight on, cross the road or turn into their house. You would even know if they were slowing down to allow you to pass!
Think I am suffering from cabin fever already!
Regards
Jim
PS Perhaps a list of non m/c sites which may be in interest re bike building etc. May I suggest a site from which I gained a lot of very useful and, more importantly, correct information, hints, etc via its forum.
Charlie~Oo> Thanks Jim, I suggested wearing Green Hi Vis vests for over seventies with 70+ AVOID on the back...
Keep um coming guy's...
23/03/2020...
Mikes New page up.."Back of the shed "build...
22/03/2020...
Sales and Wanted Page updated..
20/03/2020...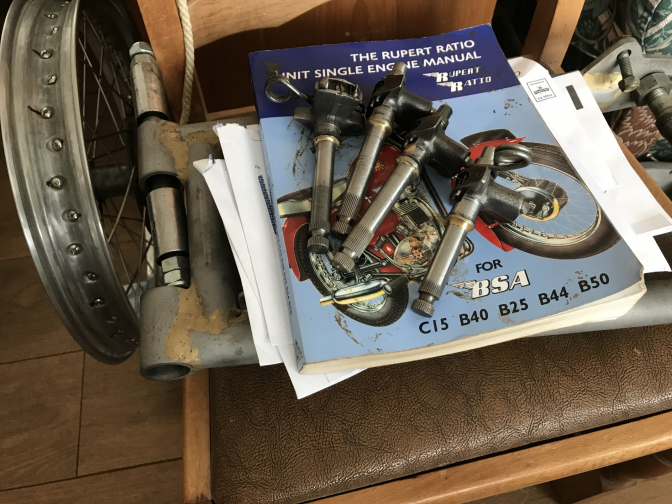 Good day in the workshop Wednesday afternoon..
Just trying to get as much done before I am restricted to stopping at home..
Not being stupid I jump in the car at home and drive the thirty miles to the workshop and back, I'm the only one using the work shop and others stay their distance... all three of them, and if I should breakdown on the journey, we have a plan, that I call my brother or son and stay in the car until he gets there.. So just being sensible...
19/03/2020...
I have just updated the Seven Best AJS Builds page.. And will be working on New and updated pages for quite a while by the look of it "Stuck-at-Home" they call it , but I have got most parts to build a few engine's and bikes...Just hope I don't get to bored...
Let me know what you are working on in your shed if you are also isolated...
we will do a weekly update on your builds if you like...
14/03/2020...
I have been playing with the Poppy Windmills again , Take a look at the YouTube Channel...
12/03/2020...
A New little video on the YouTube page ,With a little project I have been asked to design and develop...
09/03/2020...
Episode Eight of Mikes Back of the shed build...and more updates later...
08/03/2020...
This week I have mainly been trying to keep a-head of the game ,now that spring is here...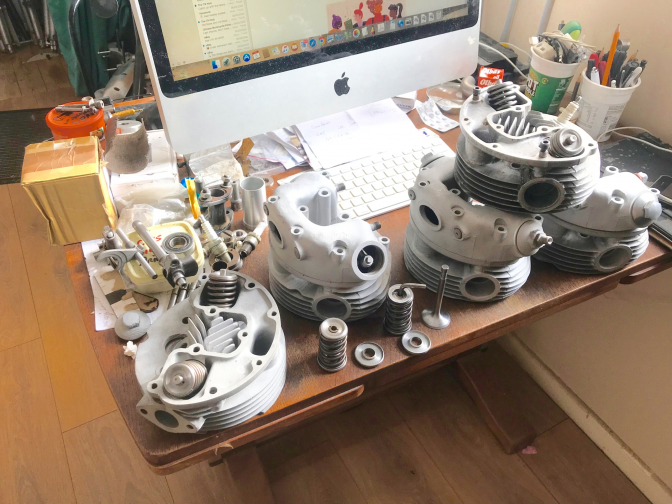 More detail on the engine pages later, build time this week...
Otter Event on May 9th More detail later..
Need Foster Otter Owners.. Contact me if you have one and the date is clear Please...
02/03/2020...
Mikes Episode Seven of the Scrambler build ...
and more pages updated.. a Nice Bantam for sale on the BSA Otters for sale page.. working on a couple of new pages when I have time..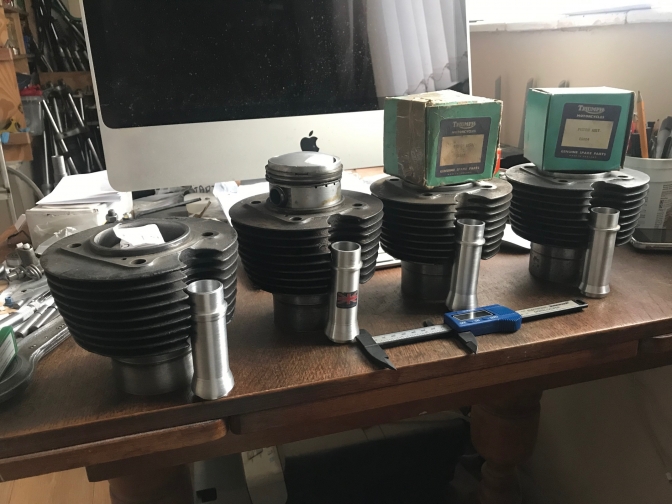 Just thought I would show you what it is like when the engine room at BSA Otter is running on all four barrels...And also...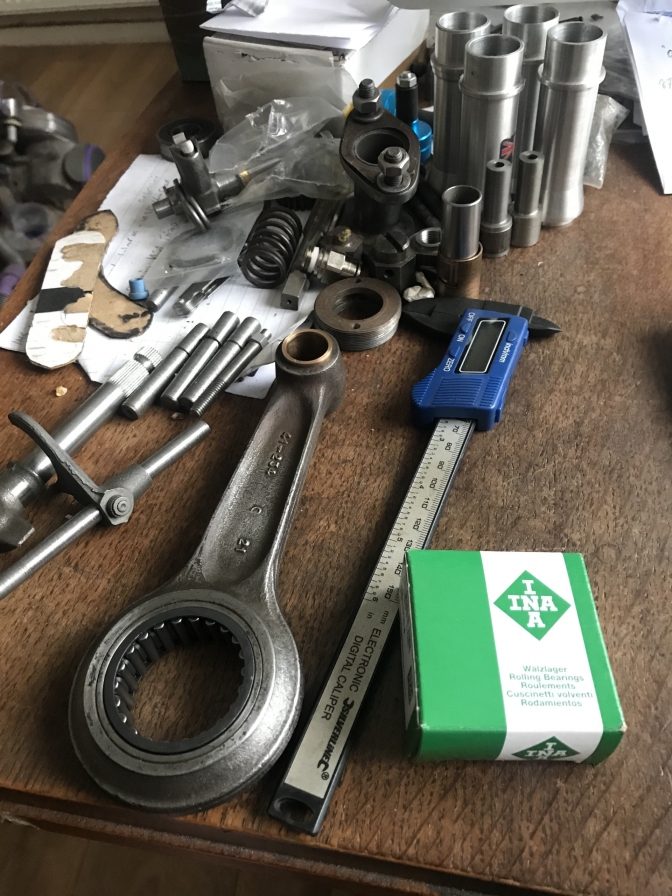 See what the lathe has been churning out,, small engine parts that are near impossible to find.. And a big result, a new big-end needle roller bearing all for under £15 as long as your tracks are good... Also made the new the small end bush to fit one of the Triumph pistons...
I will update the engine pages with more details ....
26/02/2020...
The Walwin BSA 's page update and more...
Mikes, back of the shed build continues...
19/02/2020...
You Will Like this video...
If you remember we were trying to Find Joe Maxwell a set of wide-ratio gears so the he could get a couple of New CCM's ready for Telford.
Well he got there as you will see, and sold a frame kit within an hour...
Also note the Faber Barial frame on Pauls Balco Triumph...
You can still get them from Howard too...
Looks Like A BSA -Triumph year to me...
Also Mikes, Back of the Shed new episode on...
15/02/2020...
20 pages have been updated and re-worked this week from pages beginning with D down to the start of T.. today the Dan Shorey Bultaco Sherpa N page...
Also if you take a look at the bottom of the page at the viewers counter, you will see that we now have over 500,00o views...
This means one hell of a lot to me and makes the site well worth the eight hours a day I spend on the site most days...
A BIG thank you to all of you that like the pages too...
Lets make it BSA Otter.com better still...
11/02/2020...
New Video on the YouTube Channel ,with a quick look at the old Banbury NOBAC trials section "Nobby's Nuts"...
09/02/2020...
Today I have updated a good few pages mainly starting with the letter "D". and also the GOV is Gon-e Page.. plus more..
05/02/2020...
Here is a gem for you.
Spot Foster Otter Number 33 at the near beginning...
Nice ride Mike...
Also if you are interested...?
And you should be...
My club is holding a "Des Smallshaw Classic Trial" in a couple of weeks, good to keep his name to the fore. Details on www.xhgtiger.org.uk
Regards
Mike...
Also a Quick video about widening rear Bantam/Cub hub's on the YouTube Channel
03/02/2020...
Pages updated
BMCA year for Al, video on that ...
Greeves motorcycles...
Replica John Draper Cotswold BSA...
BSA Bantam hub made wider...
Mike's Back of the Shed build...
And More...
28/01/2020...
"As Seen From The Sidecar" Pod-cast on the YouTube Page and also on the "From Russia With Love"page with a better insight into the World beating story...
New Page , Justyn Norek's Greeves Anglian...
27/01/2020...
Mike's "Back-Of-The-Shed build, Episode three is on...
26/01/2020...
New Page Up... Diego Bosis 125 Fantic...
21/01/2020...
There are a pair of Fraser Hondas for sale on the
"BSA Otter For Sale Page"...
I also have someone looking for a BSA Otter if there is one for sale?
contact me...
20/01/2020...
New Page... "Mike's Back Of The Shed Build"...
Mike Waller builds a scrambler out of parts lying around the shed...
16/01/2020...
I thought I should let you know what I have been doing for the past couple of weeks...
Well making BSA engine bits the parts I just can't find... or it was more economic to set too and machine the parts myself...
I have four BSA C15 engines a B25 and a G type just missing small parts... like selector shafts, and spring retaining screws etc...
And the more I leave the builds waiting for these parts to eventually come a long ... Or not ,the engines just sit there being unfinished...
I have now also got to negotiate a price for four Electrex World ignition units, and a Belt drive clutch assembly from Pete Kirby for the G engine..So as you can see there is a fair bit of page updating to do with this lot too.
So not just been sat trying to sort this computer out...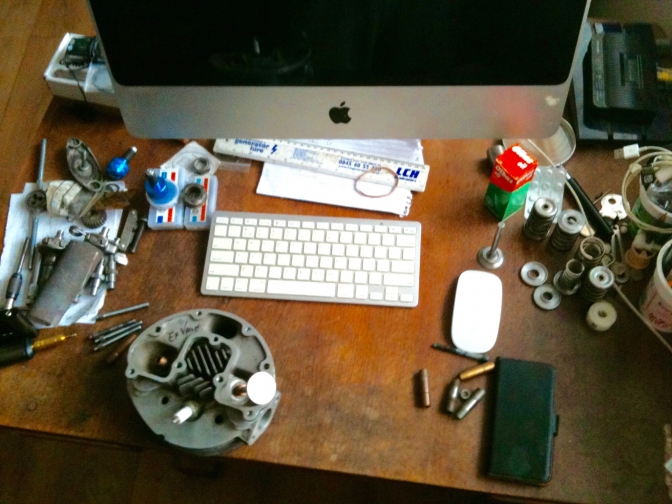 Also "The Jerred Honda" Page updated......
12/01/2020...
Pages updated...
"Triumph Tigress trials bike named Vera".
YouTube Channel..
08/01/2020...
"Clutching at Straws" Page updated...
07/01/2020...
New Faber Frames Page on to celebrate 20 years of Otter Frame Building...
Mike Waller lets us know what he is building in 2020...
02/01/20.....
Ok we start off the year with a page update..
"The alloy tank" page, has been updated with some necessary information for you if you own an aluminium Tear-Drop shaped tank....
Now ASPEN fuel Page updated...
More later as always...