2020
Welcome,
Benvenuto,
Bienvenido,
Bienvenue.
To BSA "Otter".Com.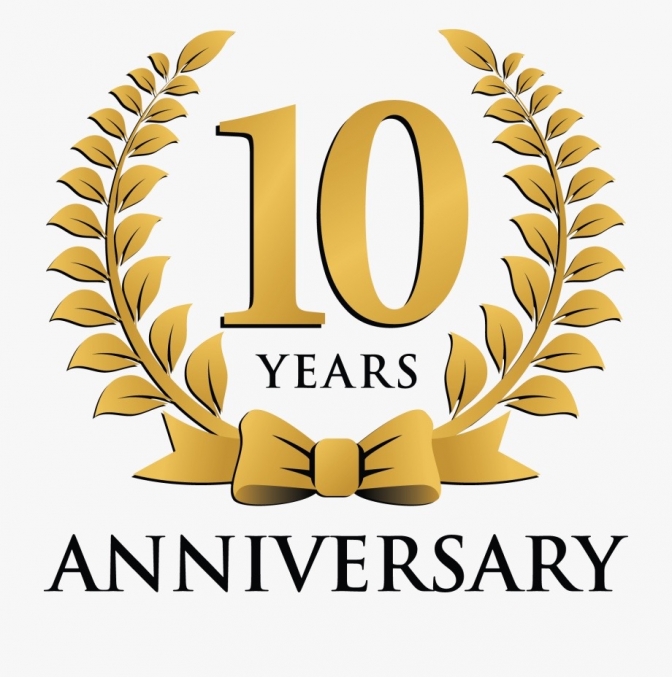 And into a New Decade...
This is the machine that instigated the BSA Otter site...
Yes the Mk 1 Faber framed BSA G engined Otter,is what got me started on this journey...
The photo is of the bike when I first saw it at my brothers,
Lee said "Rich has got you a trials bike being as you are not too good it will give you something to do"...
He was right It did...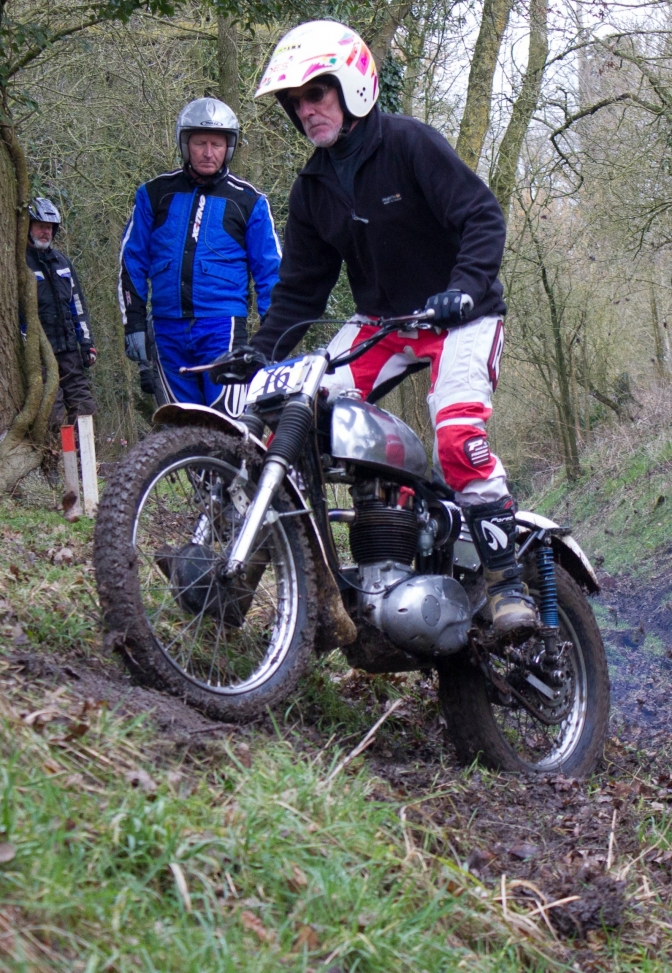 And since I set up this web site, this guy has been with me on the journey all the way from the first day...
Ian Ballard aboard his Foster framed BSA B40...
More Later....
Happy New Year to everyone....
~~~~~~~
21/01/2020...
There are a pair of Fraser Hondas for sale on the
"BSA Otter For Sale Page"...
I also have someone looking for a BSA Otter if there is one for sale?
contact me...
20/01/2020...
New Page... "Mike's Back Of The Shed Build"...
Mike Waller builds a scrambler out of parts lying around the shed...
16/01/2020...
I thought I should let you know what I have been doing for the past couple of weeks...
Well making BSA engine bits the parts I just can't find... or it was more economic to set too and machine the parts myself...
I have four BSA C15 engines a B25 and a G type just missing small parts... like selector shafts, and spring retaining screws etc...
And the more I leave the builds waiting for these parts to eventually come a long ... Or not ,the engines just sit there being unfinished...
I have now also got to negotiate a price for four Electrex World ignition units, and a Belt drive clutch assembly from Pete Kirby for the G engine..So as you can see there is a fair bit of page updating to do with this lot too.
So not just been sat trying to sort this computer out...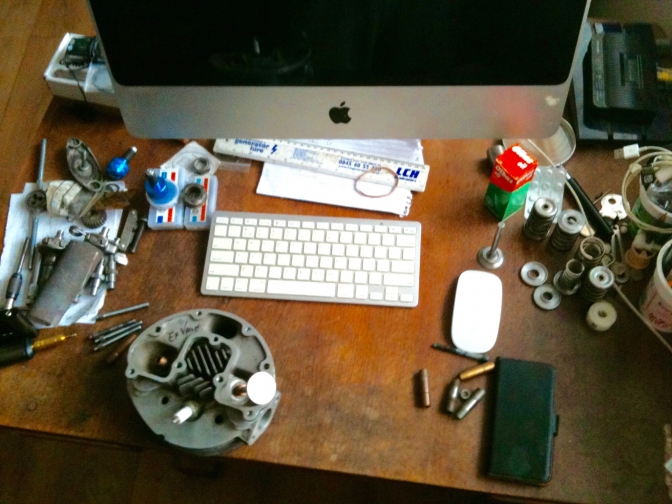 Also "The Jerred Honda" Page updated......
12/01/2020...
Pages updated...
"Triumph Tigress trials bike named Vera".
YouTube Channel..
08/01/2020...
"Clutching at Straws" Page updated...
07/01/2020...
New Faber Frames Page on to celebrate 20 years of Otter Frame Building...
Mike Waller lets us know what he is building in 2020...
02/01/20.....
Ok we start off the year with a page update..
"The alloy tank" page, has been updated with some necessary information for you if you own an aluminium Tear-Drop shaped tank....
Now ASPEN fuel Page updated...
More later as always...