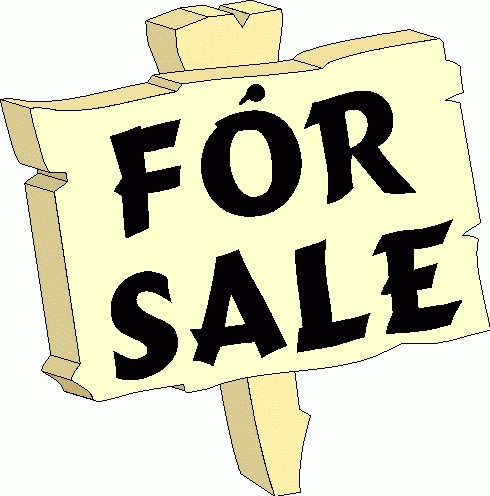 BSA Otter's and other Classic trials bikes... For Sale...
New listings now from the top down...
06/01/2022...
Henry Gaunt...
Hi, I am selling a Otter project if anybody is interested. Rickman front and rear hubs with new back plates and shoes, Triumph 3ta bottom sliders with Marzocchi internals, Alan Whitton yokes, BSA C15T 250 cc engine with full trials gears, and electronic ignition.
Other BSA parts for sale. B40 engine complete, C15 CP engine in bits for sale, and other spares. Anybody interested please contact. I can send pictures if needed (will be be photo here later.)
Phone 01629732089
~~~~~~~
Cheffins Auctioneers.
Hi Anthony,
Both of the attached machines have come from a deceased's estate so I know nothing at all about them apart from what I have gleaned from the internet. The red one is undoubtedly the David Shave machine as it still has the sticker on it as featured on your website, the black one looks to be a de-lugged standard B40 frame with a SM alloy tank (loose at present) I'd appreciate any thoughts on that one as to other parts fitted or its origin. Both bikes have B40GB engines.
The auction is to be held on 22nd April at Cheffins Auctioneers, The Sale Ground, Sutton, Ely, Cambridgeshire CB6 2QT. Viewing is 1pm onwards on Friday 21st April and from 7:30am on sale day. The catalogue will be available two weeks prior to the sale date on www.cheffins.co.uk under the Vintage section or £17 by post. There is no charge for entry to the sale, over 50 motorcycles, loads of spares and every vehicle from bicycles to full size steam engines together with everything related. Around 2,500 lots in total.
I can be contacted on this email address or by phone 01353 777767 (option 2) or 07775 866166.
Many thanks for your interest and hopefully hear from you soon.
Kind Regards
Jeremy Curzon
Cheffins Auctioneers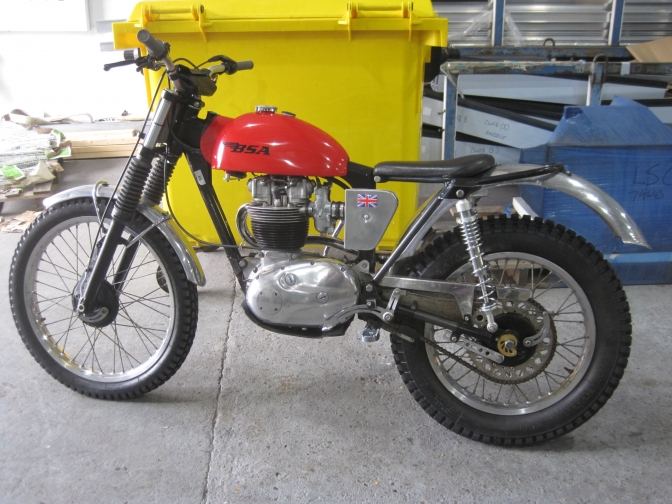 This is the ex David Shave "Sammy Miller BSA Otter" that Dave rode in the

2013

Scottish two day trial. anther BSA Otter that slipped through the net. So if you buy this one you should be good for a Scottish ride next year?
Dave finished the

2013

trial in 25th place and won a First Class Award, loosing 20 marks.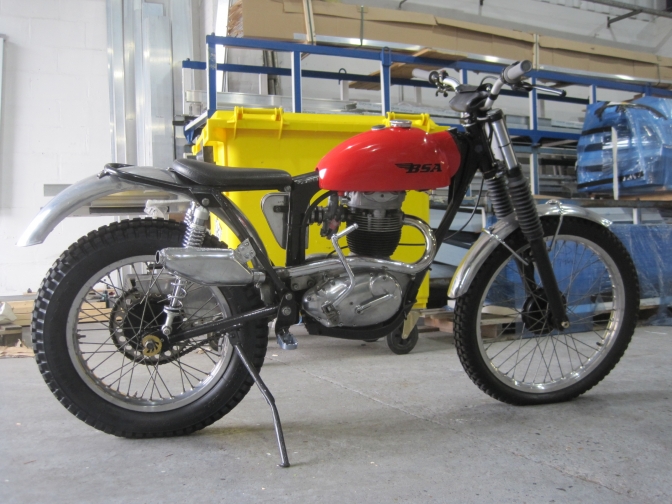 *****
You can see how well this machine as been put together by Dave and kept in that condition by its late owner.
Rockshock rear units are about as good as they come, and you all know that the WD BSA B40 engines are the ones to own with the right gears fitted and sorted by Pat Slinn all those years ago.
The frame is one of the Last "Otter" frames that Sammy had built for him after the split with Faber frames.
Sam went back to the original concept by having a bolt on Triumph type rear subframe. Hubs look like they are the Alan Whitton alloy replicas to me but you will have to check that out for your self.
Front forks are the BSA/Triumph four stud type the ones I use on all of my builds, How Dave got away with using them in the Scottish trial though I don't know.
The silencer and air box are made by our old friend Terry Weedy from Avery products. and this was when Sam was still getting them from Terry.
What more can I say if you wont a bike of your dreams you will have to go and bid on it wont you.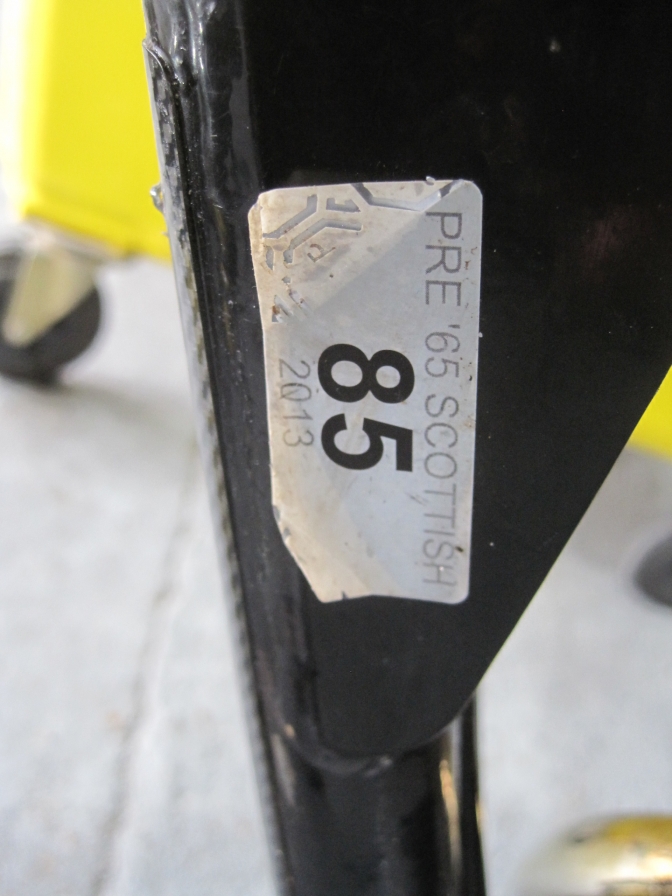 ***
Here is the proof that the bike was ridden in the Scottish trial, and as I say another "Otter" that slipped through the net. But we know that this happens every year, and with the sticker for proof you get a Pre 65 Scottish compliant machine if you can get an entry.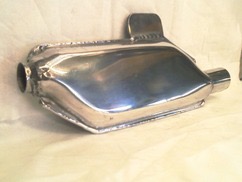 Terry Weedy Silencer.
B40, C15, B25, BSA.
£40 + Post and packing.
The second BSA B40 WD.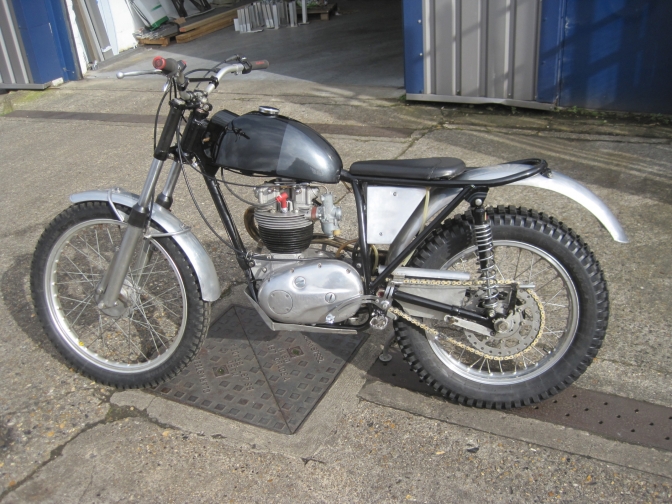 *******
This second BSA B40 WD has most of the right bits.
Firstly the engine, and you know that these now make £1000 in any condition, and this motor looks tidy.
The frame has all the unnecessary frame lugs removed and the seat tubes pulled in the first trick the works boys did with these frames.
The Leading axle front forks look like they may be Royal Enfield or even Kawasaki, but you will have to make your own mind up.
Front hub looks like a Honda 90? or may be Montesa?
There is a spattering of Sammy Miller Products parts, IE, seat and rear brake pedal.and probably footrests and chain tensioner, and the rests look to be in the right position. and don't forget the New rear chain.
*****
The bike looks tidy from this side, fitted with a Terry Weedy kickstart and silencer,
And a well constructed large alloy oil-tank.
Seems to me the bike was a week away from being finished, and one you would not have to spend a lot more money on to jump on and ride.
For more details contact Jeremy at Cheffins
May be more Machines Later.
~~~~~~~
16/01/2018.
Another BSA Otter for sale.
This one is a Sammy Miller framed bike.
and Lives in France. here are some photos of the bike and the owners contact Number.
Your name:
Your e-mail:
Phone number:
Your message:
Hello, I would like your opinion because I want to sell my trial Bsa B40 and I would like to know what price it is worth;
Here is the description, if need I send you photos

Trial BSA B40 with 1964 Engine Assembled at Sammy Miller.
Otter frame, GB military engine with short box and big oil pump.
Sammy Miller aluminum parts: tank, air filter housing, front and rear mudguards, AR brake pedal, chain guard, front GB arches.
Reinforced aluminum shoe.
PVL electronic ignition.
New AR tire and tube, new handlebar and wrist.
Engine oil changed.
Gray card normal to my name.
Excellent condition

Thanks you

Best regards

Fabien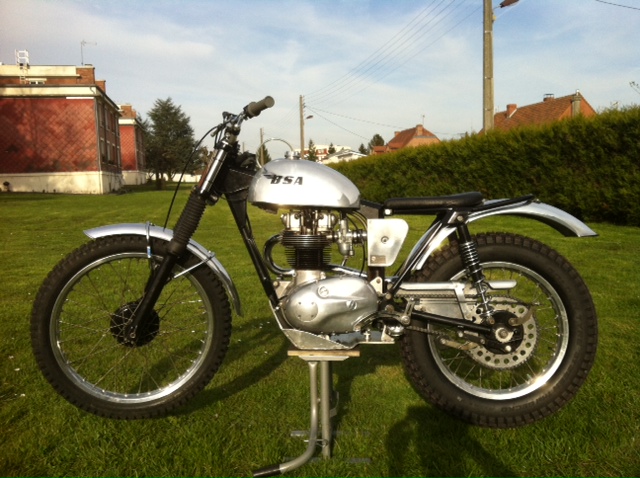 BSA B40 GB WD Engine.
~~~~~~~
08/03/2018.
Hughie Irving has his Foster B40 Otter for sale.
Have just completed rebuilding this bike Total engine rebuild all bearings shims seals, new valves, and stems, footpegs lowered, New chain guard, alloy air box ,good tyres,new bars, amal levers, owing to knee replacement too heavy going back to cub. Must be worth £3750 originally came from Cornwall.
Charlie~Oo>
The complete frame has been recently powder coated.
And you can see a new exhaust system as been fitted.
And New Electrex-World ignition fitted.
It now is a very tidy bike and you know Foster Otters are collectors items, now as well as being very ridable machines.
You can mail me char7748@tiscali.co.uk or Hughie. "the.irvings11@gmail.com" if you are interested in the machine.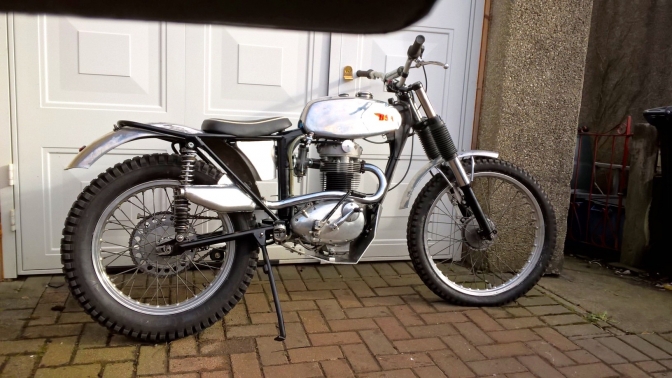 Foster BSA Otter, B40GB engine.
Foster BSA Otter BSA B40 GB engine.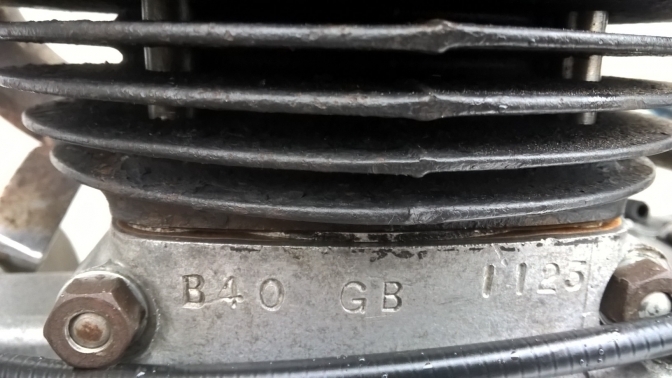 BSA B40 350 GB ex WD engine.
If you are interested in the machine maill one of the above,
~~~~~~~
There are two more "Otters" for sale here.
Take a look.
http://aldermaston-nomads.org/wp-content/uploads/2018/02/ANMCC-Newsletter-Feb-18.pdf
06/02/2019...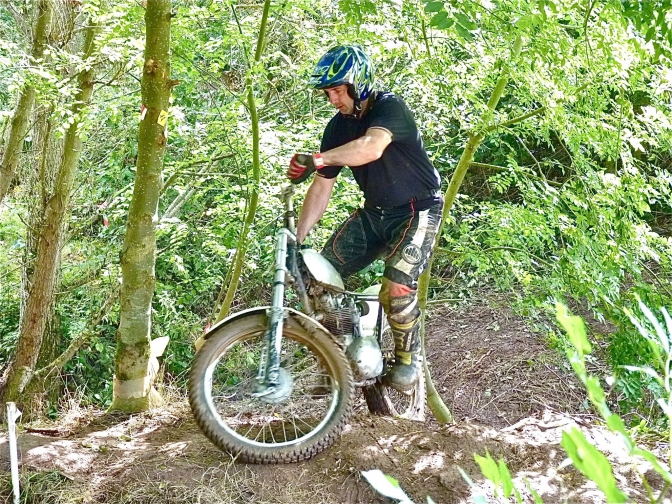 This is Dave Wood riding the winning BSA at the 2010 Classic trials show.
~~~~~~~
Byron Troupe has informed me that due to ill health he is reluctantly placing his beloved ex Dave Wood BSA C15T on to the market, as he feels someone else should appreciate this superb machine... and the one that Dave had so many successes on....
Dave took a look at the photos yesterday, and says it looks like the machine has done very little work since he sold it in 2015.. which is true, as Byron tells me he got ill just after he bought the machine, and has not been able to ride the bike to its full potential for that reason.......
So If you are looking for a piece of Classic trials riding history and or a machine that will perform just as well today as when Dave owned it. Act quickly as the machine wont be for sale long. Someone with an eye for a good if not great little machine will snap it up quickly.
Byron is open to sensible offers for the machine that resides in the county of Kent at the moment. his phone number is 07940467147.......Give him a call.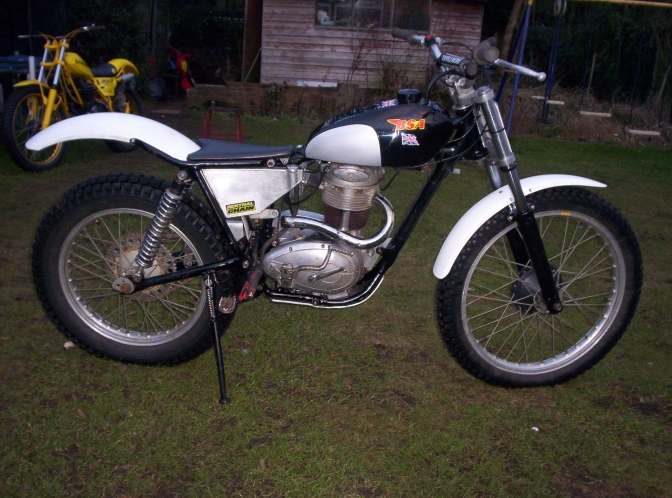 The BSA C15T when Dave sold it....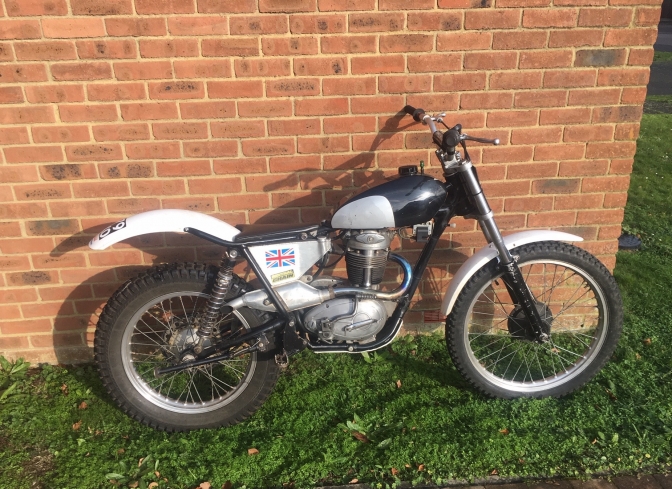 And the machine for sale today.......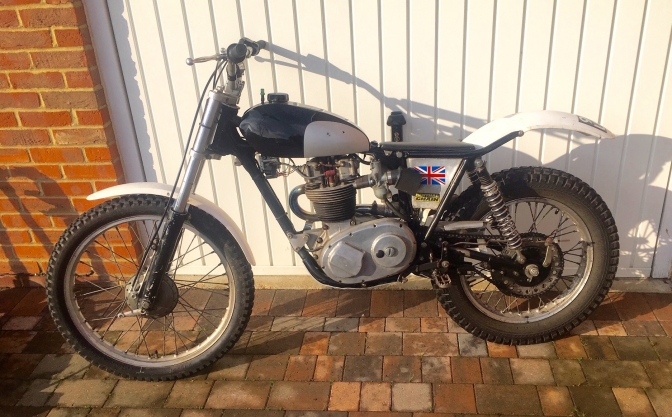 BSA Bantam D1 For Sale...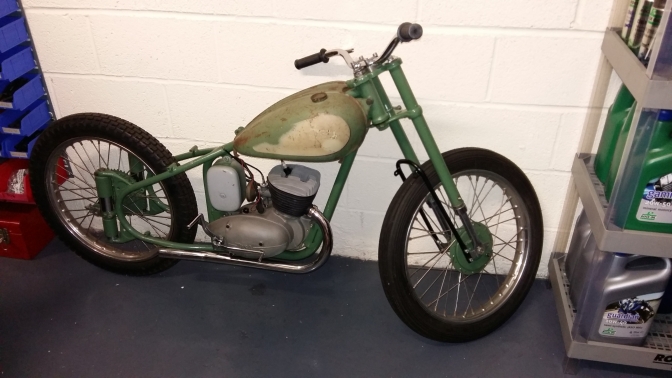 OK Charlie, here is one for sale for you, BSA Bantam D1, log book in my name, the new one V5C it has a non- transferable reg mark, & declared manufactured 1958. I acquired the vehicle on 3 / 4 / 1992. It was purchased originally as a frame & log book by me but after finding most of the missing parts I gave up in the late 90s as parts got harder to find, the engine is from 1958 model & was fully reconditioned all new bearings & seals, new std piston, std exchange cylinder from George Yeomans [from bsa] complete new exhaust system, rewired electrics [sparking] I did run her once finished, frame was p/coated wheel rims re chromed [but sadly need rims or re chrome] had new tyres Avon front ribbed John bull rear, hubs are fine & the wheels were built with s/steel spokes but re chromed steel nipples, later I did pick up the correct Avon rear which is included in the sale, the tank is in v good condition with original paint work to copy from, chrome work has been done twice but again sadly not brilliant, I have the rear guard & no plate inc light & original wiring all good condition, every thing I have D1 will go with her. I toyed with idea of braking her up again which would be a shame she would be nice finished off & i would like around £1800.00 for her. I know if I break her ill get more but sad.
Phone 07835 654 227...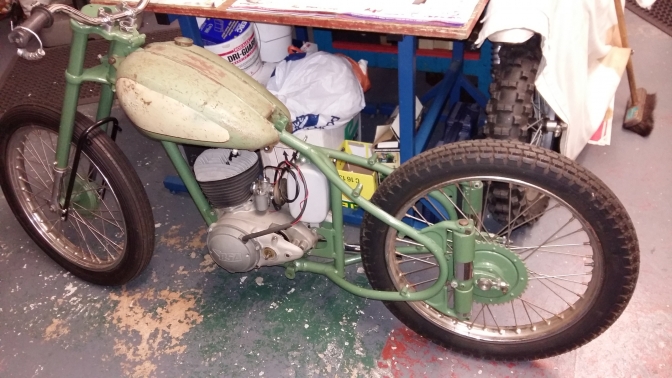 Charlie~Oo> I have loads more photos of the bike parts if you are interested...
More Photos Later.
A Pair of Fraser Honda's For Sale...
From Ideal Motorcycles...
I have attached photos and the write-up from our website page of the Fraser Honda HT250. Also photos and write-up on another 1985 Fraser Honda 185cc we have that you might be interested in.
1980 Fraser Honda HT250.....
Extremely Rare Trials bike. Excellent condition. Runs Well. V5C.
Built by the late Colin Tippin of 'David Fraser Products' Helming Road, Redditch in collaboration with Frame Builder Steve Wilson and Fibre Glass Expert Stan Tranter in 1979/early 1980. One of 10 built and only one of four known. Price: £8,350
1985 Fraser Honda 185cc....
One of only 12. Built 1978/79. In very good condition. Complete restoration. Very Light and competitive. RARE. Price £4,895
Please do not hesitate to call me if you would like any more info. or discuss the bikes. Tel: 07768 725 646.
Regards
Simon
185 Fraser Honda...For Sale...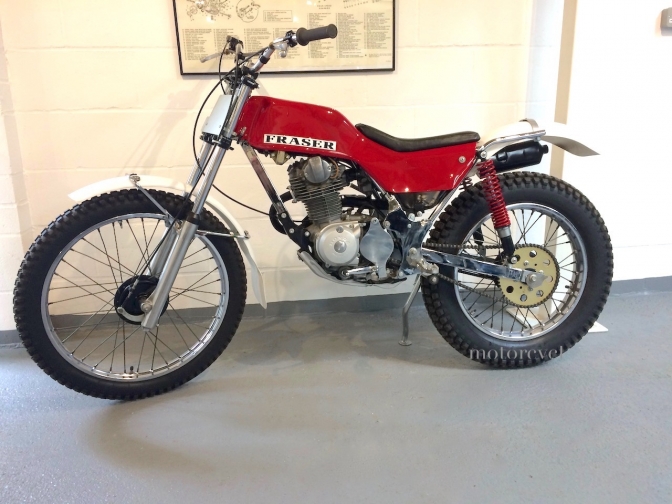 185 Fraser Honda... For Sale...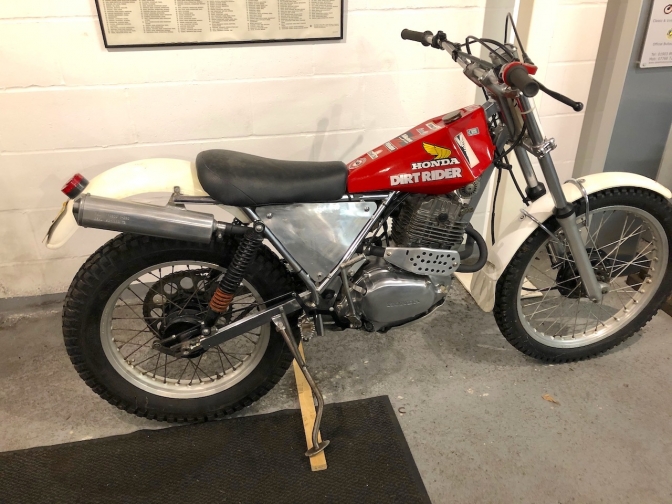 1980 HT 250 Fraser Honda For Sale...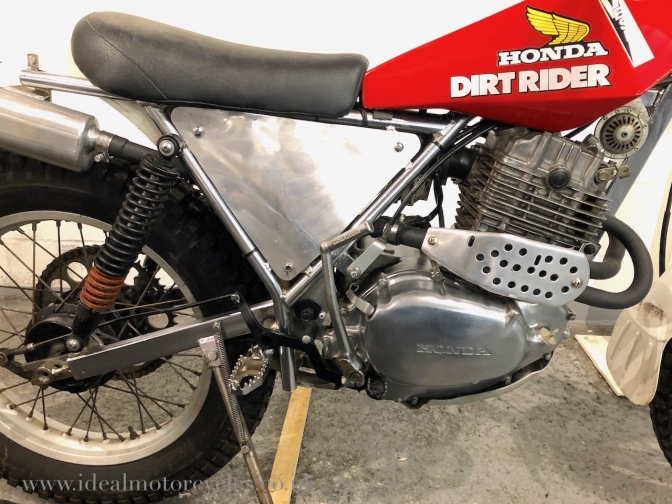 1980 HT250 Fraser Honda For Sale...
For details ring Simon at Ideal Motorcycles....on Tel: 07768 725 646.
Another from Colin...
Afternoon Charlie, hope all is well with yourself, its been a while, would it be possible to put a Bantam up for sale on the Otter site?
I purchased it over Christmas with an engine fault [cylinder stud stripped in c/case] I had to get it collected from London, remove motor, complete strip, machine out broken stud, weld up, machine up, re drill & tap, wash out, rebuild motor. Its all ready to go now I have advertised on car & classic, I have had a few come back to me from the Otter site, I can send a few pics over if its ok to put on, oh don't forget to visit any time Col RBE..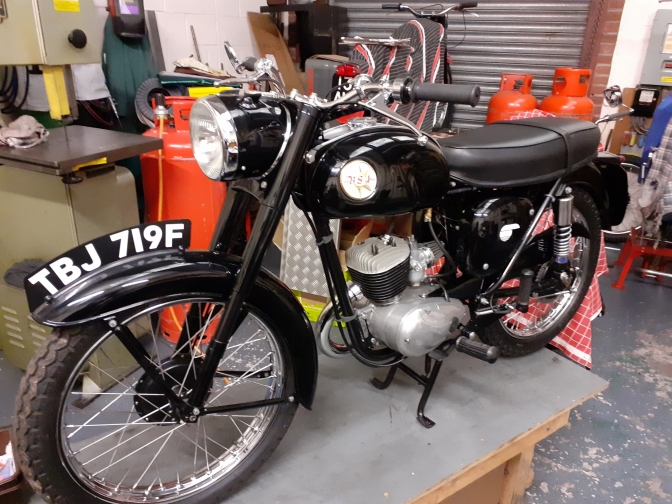 See More from colin boxley Phone 07835 654 227...
Ariel Arrow Trials , For Sale...
o8/04/2020...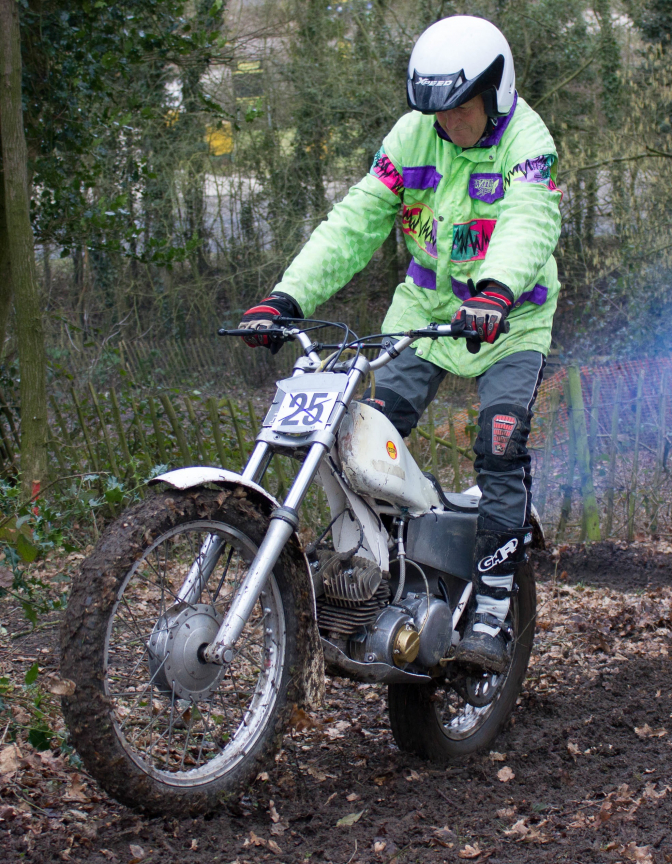 Hi, Roy Haines here, re the pic of me from 2015 on the Ariel Arrow trials bike, it was actually build by Roger Haskell from a completely disassembled collection of parts. This was in about 1985. My brother and I bought it from Mike Mckenzie and I completely rebuilt and improved it , and replaced the Bultaco tank with the original hand made one. The bike is currently for sale.
Regards
Roy, Phone 07894554464...
Photo Later...
25/10/2020...
As stated on the BigFish in a Small Pond page the Stretton Honor Foster BSA B40 bike is for sale POA from me or Andy Foster.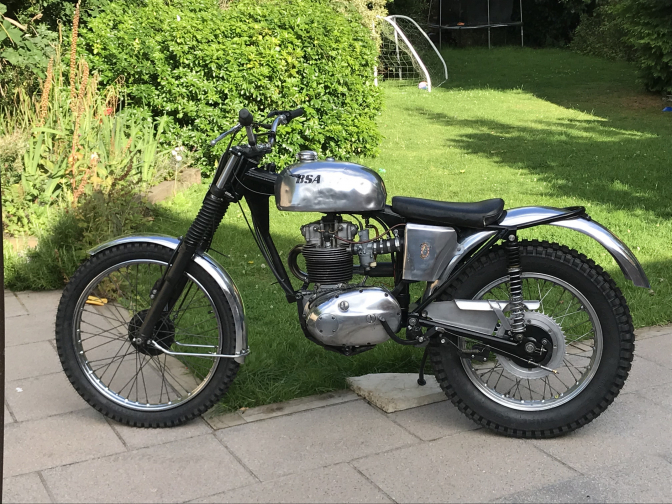 If you are thinking of buying a Otter with history this could be the one for you...
But hurry because it will go onto that auction site if not sold shortly...
~~~~~~
Send Me a couple of Photos and information about your bike (Classic Trials) if it is for sale, and I will Pop it onto this page...
char7748@tiscali.co.uk
~~~~~~~
Updat2021...