Felix Eggenschwiler's .
Foster BSA Otter.
Seems, his mates know him as "Eggi",
But he is the owner of one of the Iconic "Foster BSA Otter's" that we have been looking at for years.
Now we know who owns the machine I have asked him to send us the story of the bike since he has owned it.
I am sure we will get a reply.
Anyway here is a few photos of the machine old and new. so enjoy these while we await the story.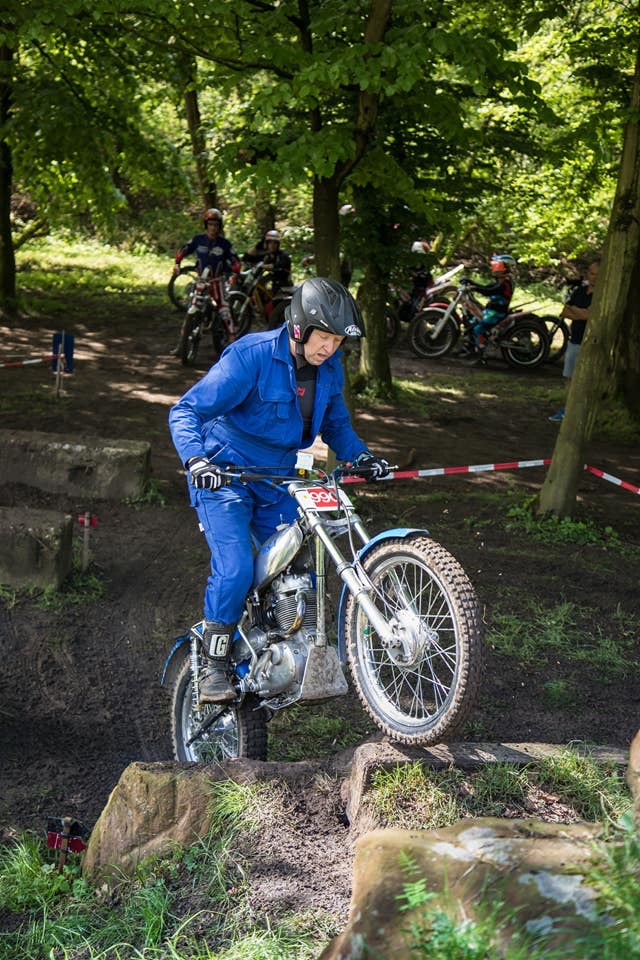 The owner aboard the Iconic Foster Otter in a typical continental trial.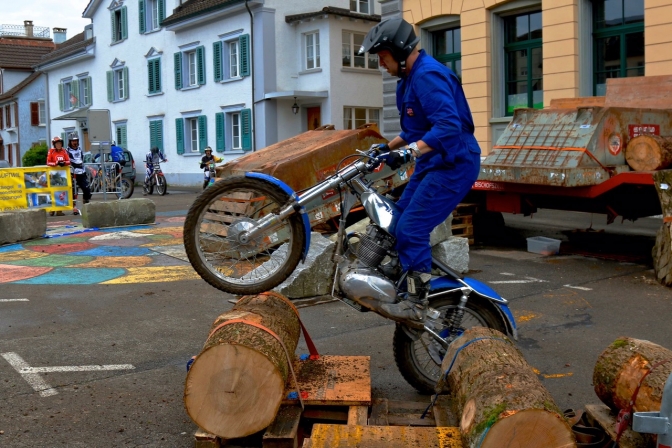 Spirited attack on a man made trials obstacle.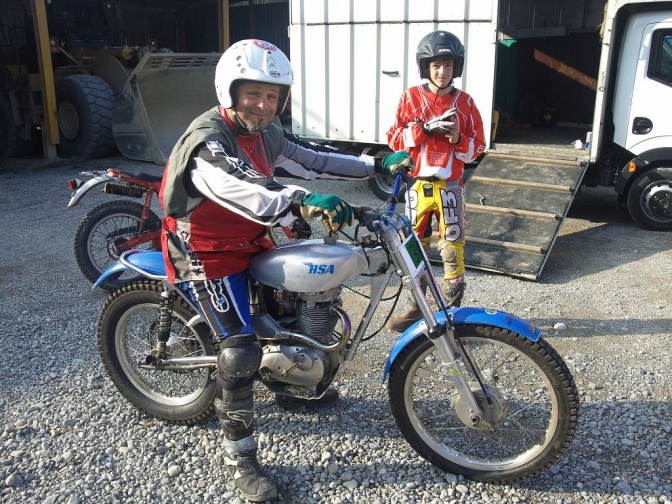 Don't lend your mates a machine to ride because things may happen like the kickstart breaking off.
The next shot is of the bike being push started by the Fantic and rider behind.
But they did enjoy the ride on a true Classic of a machine.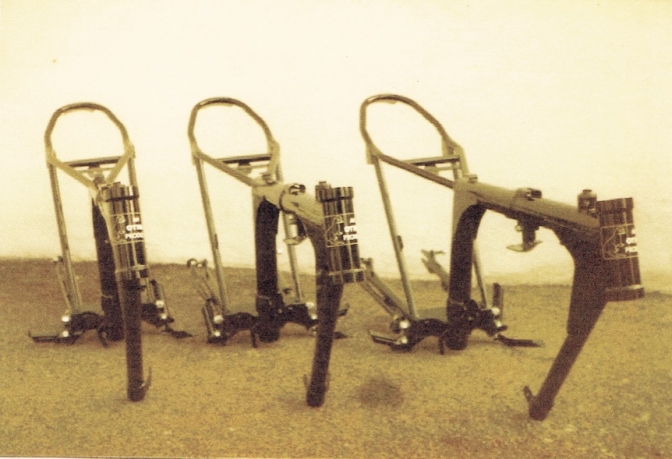 This could be one of the frames that this machine started life with.
a Harry Foster BSA Otter.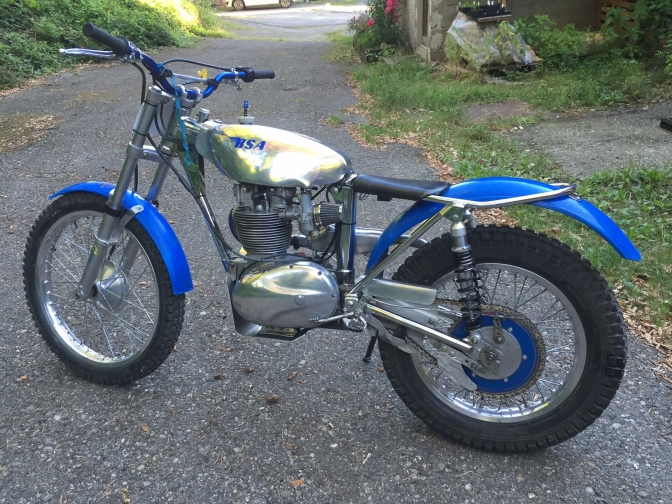 Know matter how you look at this machine, you just want to own it.
The Rickman hubs are so period they just blend into the concept of the machine. and even the Japanese made fuel tank.
The tucked in Terry Weedy style exhaust system is true to the original Foster BSA Otters.
and basically a copy of the exhaust system fitted to the Original BOK228C Scott Ellis Works BSA.
There are loads more photos of this machine, but now we know who owns it and thank you Felix for sending me the photos and we are looking forward to the story of the bike since you have owned it.
More later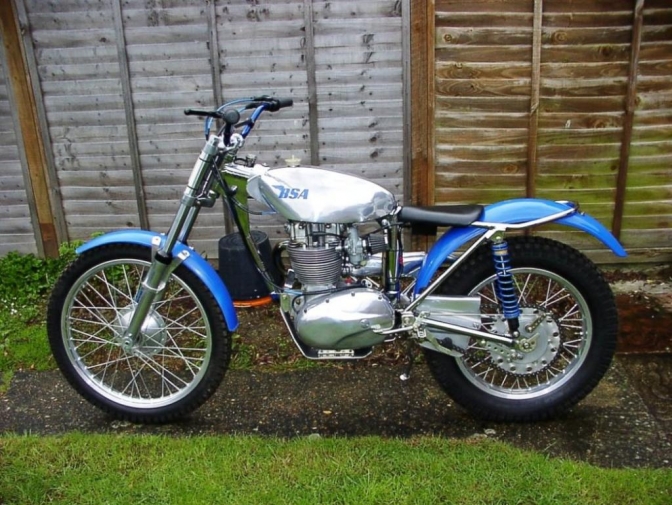 The original photo of this machine. about 2010, I got it.