IPaddled 2018 News Page.
I still have trouble with some of you, and my Ipad is included not getting onto the current 2018 News page......
Put too much stuff onto that page again.......To Long.
So the best I seem to be able to do this time of year is to set up a new page so that you can get the same as on the main page.......
Again there will be clips and bits on this page extra to what is on the main page, it seems only fair to give you a bit extra, mind you it is not that difficult to work out that clicking onto this page first you get this information anyway.
So here to kick off this page is your bit not on the Main Page. Enjoy and more later.
Quite a lot of paddling went on in this Scottish trial...
~~~~~~~
And a Photo of Mick on the current Ossa Bike..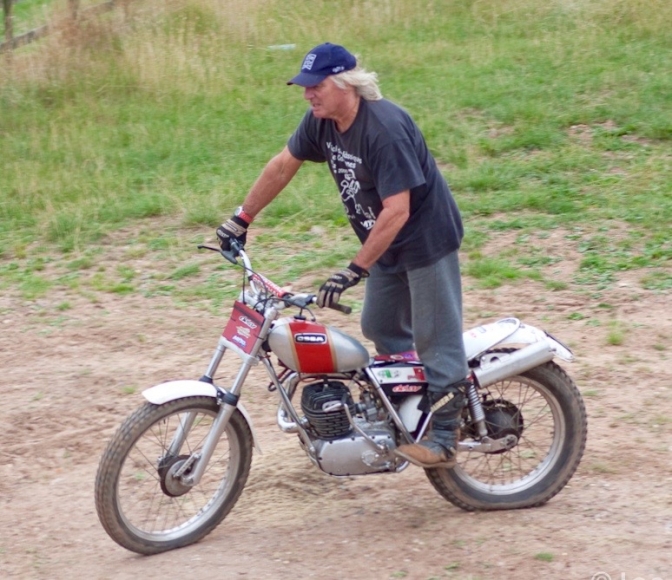 Photo Courtesy Lee Prescott.......
~~~~~~~
~~~~~~
01/01/2019.......
Best Wishes for the New Year...
New Page tomorrow.......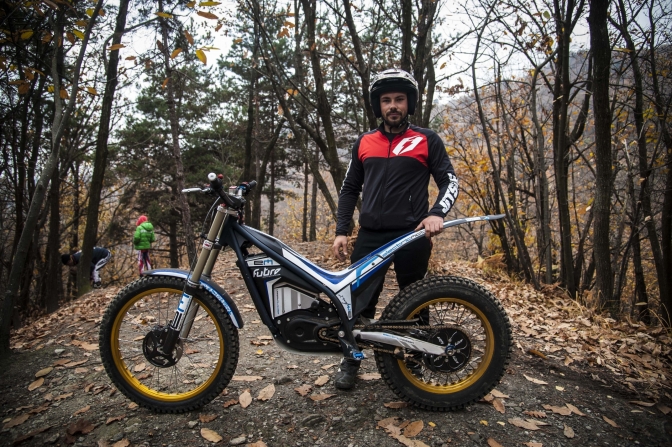 Photo Courtesy Justyn Norek...
"The Future" Is It?
~~~~~~~
~~~
~
22/12/2018...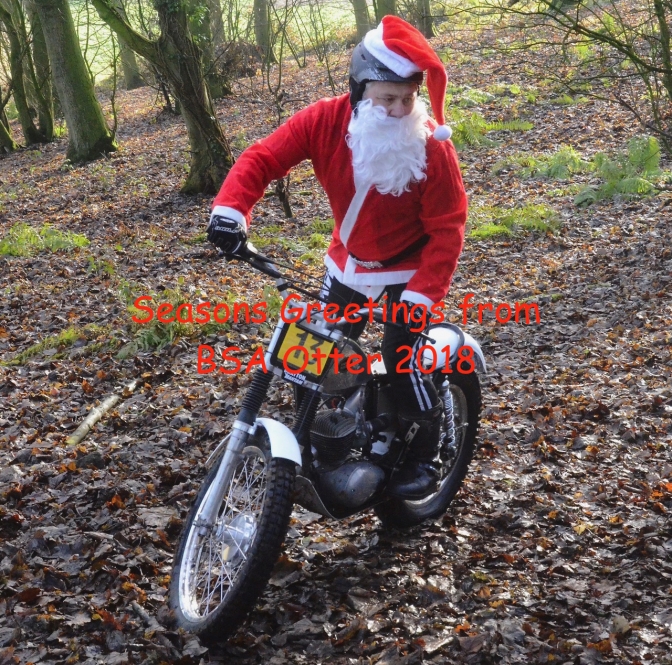 Photo Courtesy Eric Miles... Martin Mackenzie in the Christmas Spirit BMCA Knighton 2016.......
~~~~~~~~~~~~~~
30/12/2018.......
Reach for the top…….
2018.
Another year gone.
And the Classic Trials Scene seems to be on its lowest ebb ever in the UK.
But in Europe the scene is very buoyant and in the US it seems to have a steady growth.
So what have we done wrong?
Probably lack of leadership by the governing bodies in the UK is the main problem…
With the couple of national trials series run by independent groups that set up their own interpretation on what they think Classic trials should be like, but seem to cater for the top two or three riders and make sections just too hard for the majority of the field…
The age factor is the underlying problem…Now that the young guy's that rode twin shocks in the seventies and eighties are getting older and have fulfilled their dream of once again owning and riding a twin shock the same as they did in their youth. Find that the steeper and tighter sections that there are now just do not suit their older bones and bodies anymore….
The younger lads who grew up riding the first monos and non seated bikes, just don't seem to be interested in the older twin shock bikes because they never rode them in the first place….
The only time they get remotely interested is if someone offers them a ride on their machine in the Scottish Two Day trials.
Why is the scene so much better in Europe?
Well they "Ride-What-You--Brung" and do not have the same passion to have everything trick, on their bikes as we seem to over here. You don't often see more than one bike the same… and the relaxed ruling on parts does not even get a slight glance let alone a protest…
The trials are also treated as events and a social gathering usually over three days it seems. And the trials riding part is a lot more fun when you have been socialising with the same people the evening before. And then again afterwards.
This to my mind is the only way forward for us here in the UK, seven or eight weekend events would I feel boost numbers and put the fun back into riding.
And may even help to stop the amount people spend on a tricked up machine if no one takes any notice.. Of the machines, and don't really care who comes out top at any particular event…
Will this happen Doubt it. But I am bias, as you know I know this type of event works…. Bring Back the Classic Trials Show…
More tomorrow on the 2018 bike builds, or perhaps the lack of them…..
~~~~~~~
2018, has been a funny old year with bike builds, it seemed to promise so many but then went quiet, and may be they happened but I did not get told about them….
Perhaps just a slow year in the shed, and with the hot summer days over here in the UK, who can blame you for having a year off?
And perhaps like me, thought are well when I get my bikes built up perhaps the trials scene will do the same… and we will kick off together.
Saying that I probably did more work in the workshop this year than many before it…
With the Brackley show looming in August I got around to finishing, well assembling, the second Mini-Otter for that event and fuelled by the response we had at the show, built another two frames by the end of the year.
And just spent three days with the help of Brian building number four up…
Also the OC Otter frame is at the powder coaters to be the next job in the New Year..
Bob did finish the ELStar build and even had the previous owner over to look at the finished machine, and this put ElStar back on the map.
Bob is now doing the same with a Butler, and I have just received pictures of the same thing happening to another, with an interesting story…
Stars of the year, and it is Otter related, as we built the sidecar, and provided third party back up, is the "As Seen From The Sidecar" story. And due to come to a climax by finishing at the Ace Café on, or about the 19th January in the new year…
More sidecar antics will happen later I hope…
Loosing three friends this year was hard to overcome, but we all know this should drive us forward to live every day, and enjoy it.
The big surprise of the year as been the number of you that have joined me on these pages… and it humbles me to think that you are interested in what I set out to do, and just drive the Otter motorcycle breed forward, and to put some things I thought interesting onto these pages along with my flights of fancy, that I know some of you enjoy…
But to have 40,000+ of you a month taking a look is mind blowing…
So for the New Year, I just hope that I can keep putting the new pages together to keep you interested in the Classic Trials Scene and the stuff I am interested in…
So a BIG thank you for being part of the BSA Otter family.
And a Happy New year to everyone…….
~~~~~~~
I Will Start Winding up the year tomorrow. But just been reading the 2017 News Page, and I must say I did not expect to be using this again, so quickly.
And for the wrong reason.......
Class from the first time I heard "It Bites". Respect and now more so in 2018..
Its Christmas!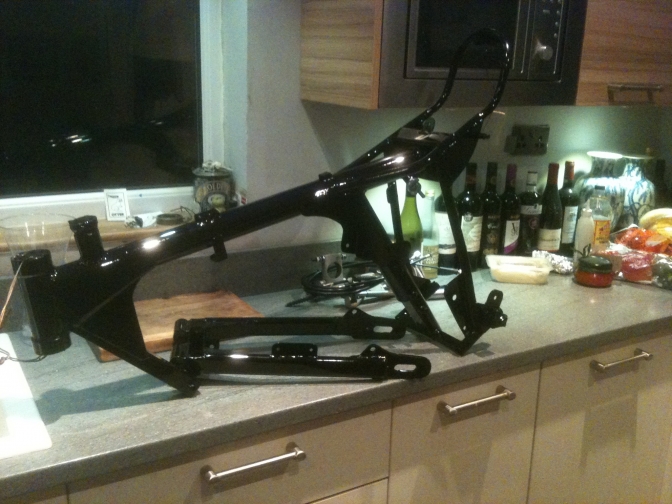 Hmmmm Lego.......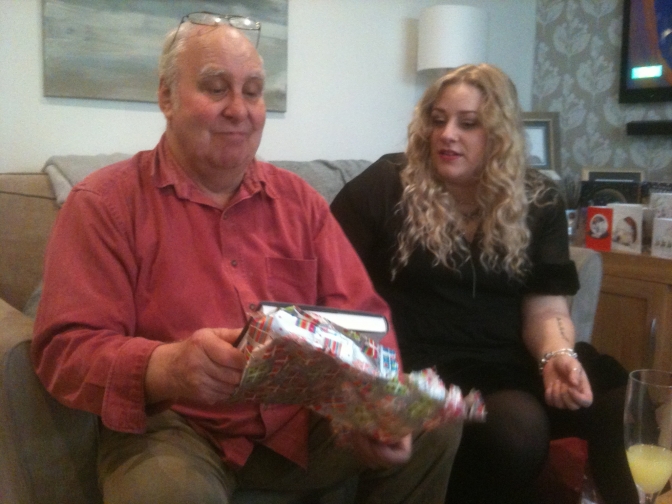 And a Motorbike ..Book...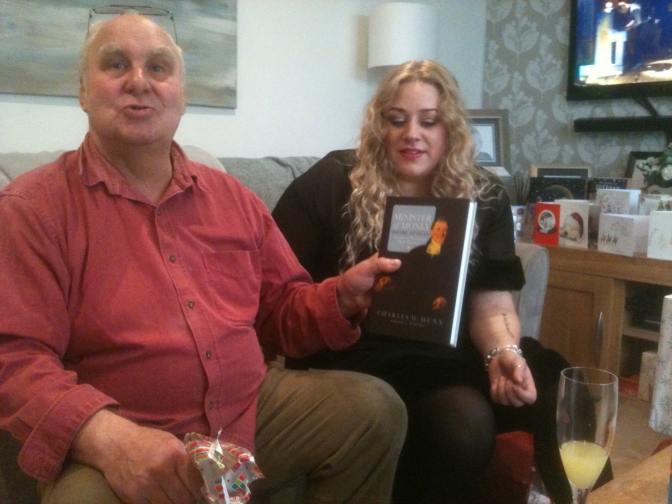 No... No... But "Minister of Money" now thats the sort of Vicar...
And named after two of my bikes. Henry and Duncan.......
First class TSB enjoy your Christmas.......
~~~~~~~
My Heroes.......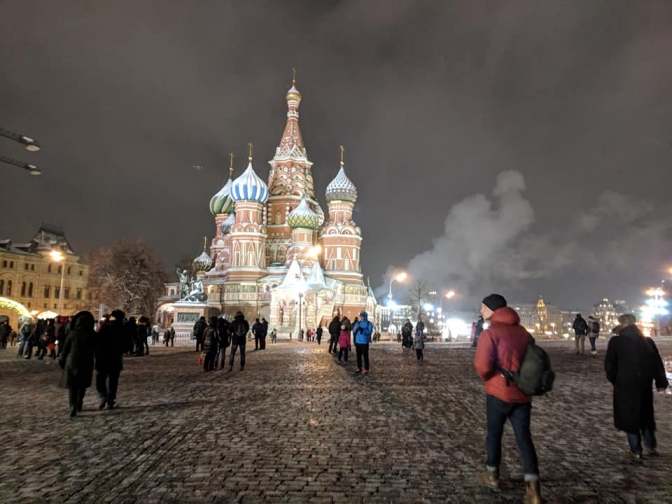 We've made it to Moscow!
Over the past six weeks we've racked up 9200km from Vladivostok to Moscow. It's safe to say it's been the hardest thing we have ever done. We never imagined that it could be so hard. At times it just felt like the most horrific idea of our lives. We drove in temperatures as low as -37C and we now know what cold is. When you do something like this people will tell you that cold is cold and -5 in the UK is no different to -30 in Russia. They are wrong. A slight breeze feels like it's going to take any exposed skin with it and it's just incredibly uncomfortable.
Fortunately though, the cold weather gives way for the most fantastic atmosphere from fellow people on the road. There's a mutual understanding from other people of just how cold it is and they do anything they can to help you. Whether it's been strangers pulling us over to make us a coffee or the biker community warming us up with copious amounts of vodka, we have been dragged along by the kindness of the Russian people.
For us, this has been the ultimate endurance challenge. We've crossed 7 time zones and driven every day for six weeks (except one where we fixed the bike). With roadside repairs and pushing up the odd hill it's been physically exhausting. We've both shed the pounds - Reece has lost a stone and Matt has lost a half of one. But it's also been mentally draining. Don't tell our mothers but we've spent almost everyday praying that the next slip won't be in to an oncoming lorry and that we'll live to taste the borscht at lunch...
The people have been amazing and the scenary has been mind blowing. It's been an incredible experience and something that we will never forget (for so many reasons).
Make it all worth it and donate on our fundraising page at www.asseenfromthesidecar.org/donate - all proceeds going towards organisations fighting modern day slavery.
Thanks for all of your support!
Tomorrow we'll continue on with the final 4000 kms of this journey back to Ace Cafe London Ltd for our arrival on January 19th. If you fancy joining us, check out the event pinned to the top of our page. We'd love to see you there!
P.s. Moscow is off the scale impressive. Pictures to come tomorrow.
And a final special mention to all our sponsors who without them we'd probably still be sat at the Ace enjoying a fry up wondering how to get this trip off the ground.
Flight Centre UK Devitt Keep Britain Biking Overland Magazine GazeboshopGreenwood Builders (UK) Ltd Kuishi na Kuishi Survival Wisdom Ltd Oxford Products Ltd Snugpak Alpkit Splashmaps Honda Hagon Shocks UK
Charlie~Oo> If you are interested in the ride into London or the ride in to Banbury on the following day, Contact me for details @ char7748@tiscali.co.uk
Photos and write update on the "From Russia With L ove" page later.
Song for the Chap's
"It's Been Emotional."
If you set your sights high,
And reach for the sky.
Who knows what you can achieve.
And what human endeavour perceives.
A target to the top and you will never stop, until you reach this goal, one hand to paint the toile.
Our inner spirit rises to get to new horizons…
Our soul is the challenge that we all need to manage.
~~~~~~~
Reach for the top and we will never stop until we fulfil this dream. The power of man is great, when there is only one escape, to reach for the stars and fulfil your dream, and fulfil your dream, so never ever stop until you get to the top.
~~~~~~~
And with this challenge inside of you, your life will continue to drive you, onto bigger and better things while you are still strong, and keen…..
And then when you get much older and can say what you have done, and pass onto your children the law of the smoking gun.
~~~~~~~
Reach for the top.
~~~~~~~
We only have one chance in life and should grasp it with both hands don't say No we can't do that. Until you have gone out and tried.
And if nature beats you, you can stand up very proud. And say at least we tried, and say it well out loud…….
And if nature beats you, you can stand up very proud. And say at least we tried, and say it well out loud…….
~~~~~~~
Reach for the top…….
~~~~~~
Otterman©
~*~*~*~*~*~*
Looking forward this in 2019....
Merry Christmas Mike.......
20/12/2018...
Did you watch the Henry Cole, "Motorbike show" specials.?
Don't forget you can read the true story of the Mike Hailwood Ducati win at the 1978 TT written by Pat Slinn midway down the page listings.
And don't forget the stories etc at the bottom of the listings that were put on for Christmas a couple of years ago,
The Christmas Tale (tail) is still one of my favourites and true, and brings back those memories very vividly even now...
18/12/2018.
BMCA Leamington trial report and photos.. Next trial next year on the sixth...
16/12/2018.
New page "HOO 66H is Lost"
Page update Amal Carb page ,
Dirt-Doc, Carburettor tuning tips...
Plus "Otter Frame Painting " Page Update.
12/12/2018.
BMCA latest trials report now on.
09/12/2018..
Hows this for a Christmas Card...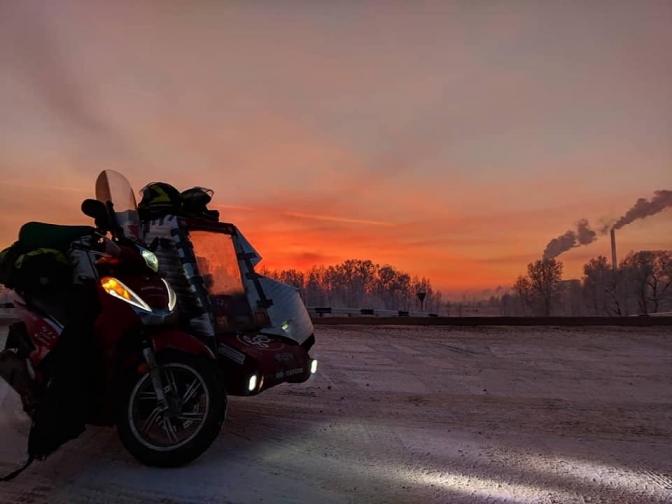 Photo ASFTS ©.......
At -34 the intrepid duo are still making progress across Siberia, with the help and warmth of the Russian people.
I have updated quite a few pages this week and worked on some of the new ones. But while the weather has been kind I have spent more time than usual this year in the workshop. Which means more has been done..
And we have several bikes to now build up.
So Much more later as always before Christmas...And a big thank you to the multitude of new visitors to the site..... I am Amazed...
06/12/2018...
A Bad year this year loosing so many friends...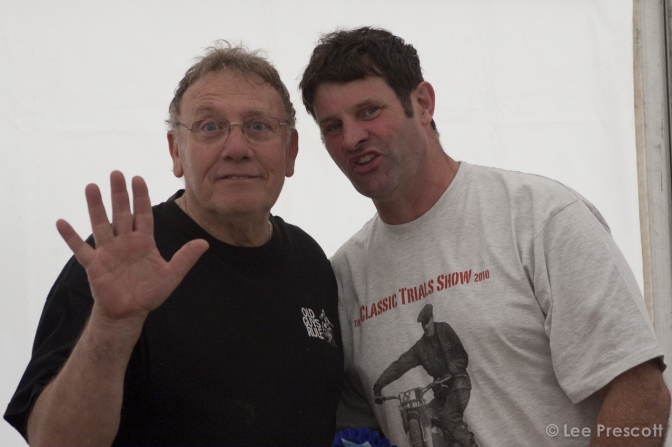 Goodbye Old Friend......
Peter Armitage....
~~~~~~~
05/12/2018..
Just put this little video onto to this page while I get the Mick Andrews trials lesson page done...
03/12/2018..
BMCA Mamble Trial report.......
Take a look at this... We in 1962-3 tried similar grooves on a Racing Bantam this was carried out by Sailor Raynor who owned the bike, an engineer far ahead of his time..
Friend Colin who rode the bike, won on most times out... and the "two" little grooves in the head we had seemed to work, and produced more power, we were told by Sailor that it was to stop fuel "Swirl" and directed the gas in the right direction..
You make up your own mind....
~~~~~~
01/12/2018..
It is with regret that I can report that reporter and photographer extraordinaire Al Ussher past away on Wednesday. Condolences to the family, there was a page in the pipeline about his work after coming third in the Moto-Photo competition recently, that page will continued with words from his closest friends..
30/11/2018...
Sad couple of days guy's
Had to have the Star that was Winnie Crilley put to sleep..
and then heard another good friend of ours had died... More on that later...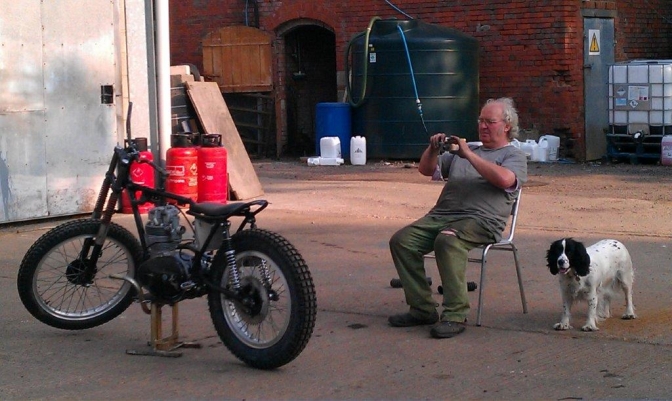 Sprocker Spaniel "Winnie Crilley' 2003-2018.....
28/11/2018.
Just been sent this, very interesting, we will have to give it a go, and it fits in nicely with the "coming soon" page about fuel and carburettors...
Just confirmed with Esso that "Synergy Supreme Plus" is ethanol free, other than in Devon, Cornwall, Teesside and Scotland which are served by refineries that do not supply E free fuels.Thanks Mike corrected "Teesside"........
BMCA Ombersley trials report....
27/11/2018.
New Page..."Dirt Doc" guide to Twinshocks.......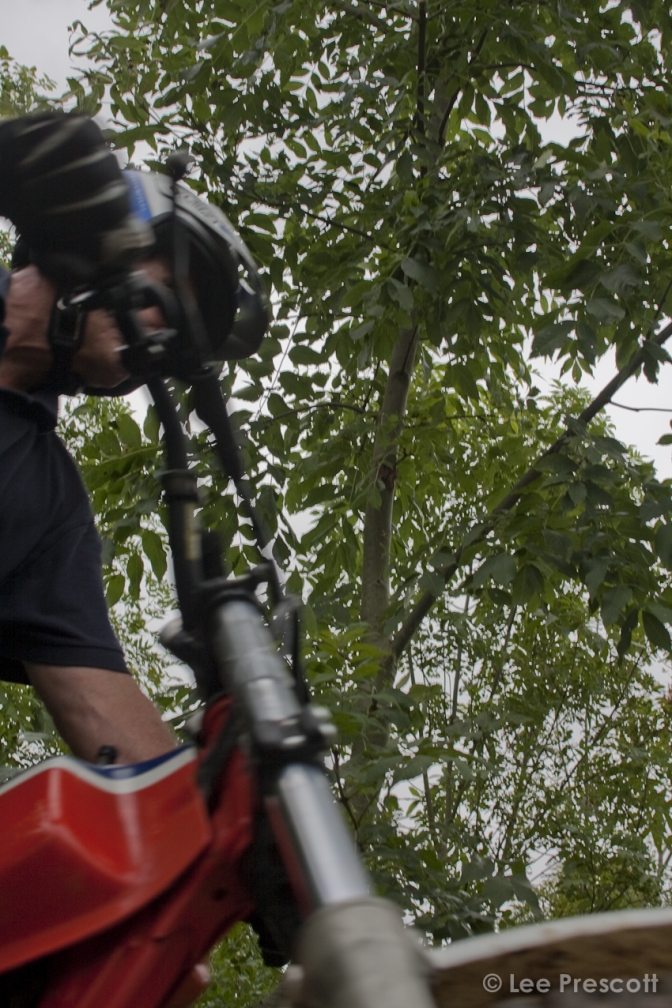 25/11/2018...
Page Update "BSA's 2016 Manx Classic Plus RAP Bantams"
24/11/2018.
NEW Page "Home James".......
23/11/2018
New Page up "Soldering Pot-ential"
Making your own control cables.....
Ipaddled to long 2018, on later.
20/11/2018..
BMCA Wilderley trials Report and Results.
18/11/2018.......
Thought we had a good day trials riding in the IOM today until the
"Mini-Otter "1" decided to deposit Brian onto the brutal Dhoon Quarry rocks, long story Brian has been stuck in the famous Nobles Hospital for the past six hours getting a broken shoulder sorted.. Get well soon mate, Hope you ent bent the bike to bad.......
Eight weeks to repair shoulder I was told today 23/11/2018.. not good is it, need New Mini-Otter jockey in the IOM hey Bri...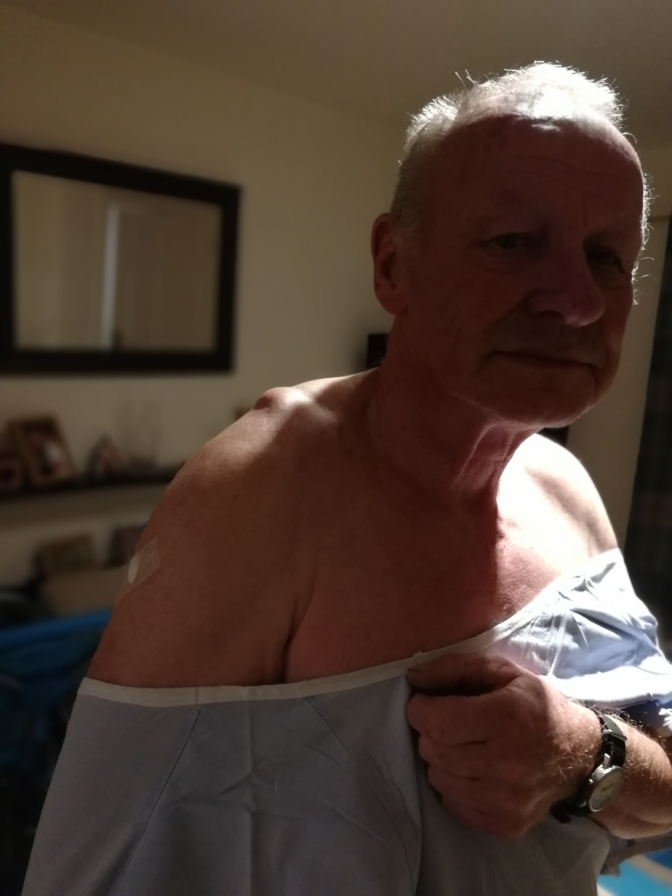 I am going to start a New section on the website next week named
"Dirt-Doc".......
This section will try to help you with the problems you have with your off-road trials motorcycle and even others....
I have a far outreaching team that specialise in various aspects of the trials world, and should be able to give you constructive answers to correct your problems.
If we can't help we will say. But someone else reading the pages may have the answer for you. And all they need do is e-mail me.
So if you want to set the ball rolling send in your problem today... we can't start the pages without questions can we.......
~~~~~~~
New pages on making Control-cables at home and what you need to do the job.......
And also the same on fitting tyres and what is available....... in the coming week.......Also end of year I-pad page.......
17/11/2018.
New Page Up. "From Russia with Lov e".......
15/11/2018...
My Mk1 and 2 Faber Otter pages updated.
New Pages this week end.......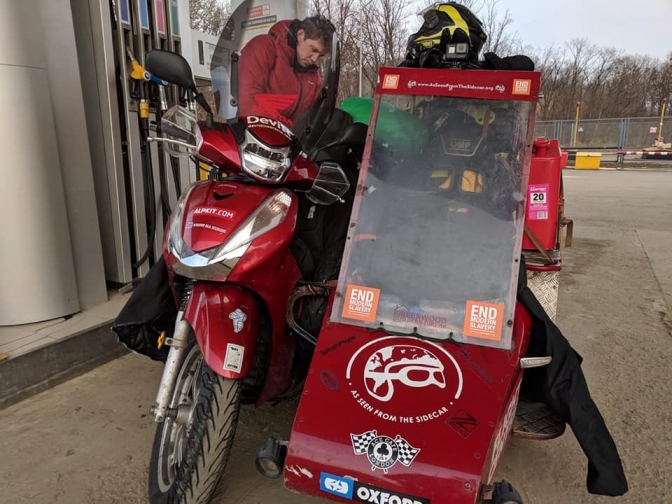 "The Chaps" are trying to get back from the cold. "From Russia with Love", BSA Otter is leading your front wheel.......
Page up tomorrow.......
14/11/2018.
Mini-Otter Lo-Cu-Sct page updated with information and photos of
Mini-Otter "Four"............
~~~~~~~
Check out the, Charlie Prescott ...YouTube Channel....... it will be used a lot in the future...
More Tomorrow