Justyn Norek Junior's Triumph 350 engined Greeves.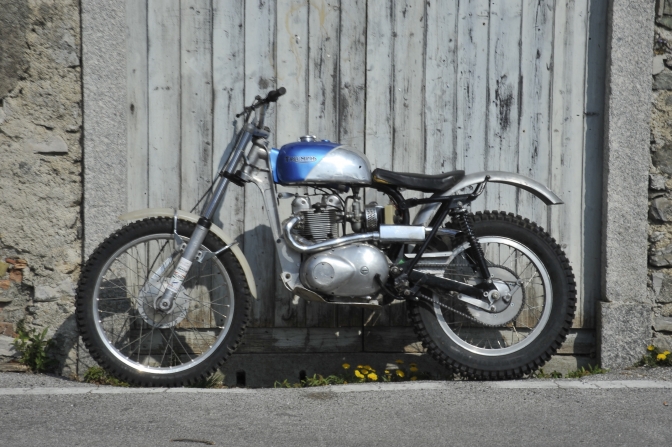 Triumph 3TA engine unit fitted into a Greeves *** Frame , fitted with MP forks and yokes, Rickman hub in the front, Bultaco in the back wheel.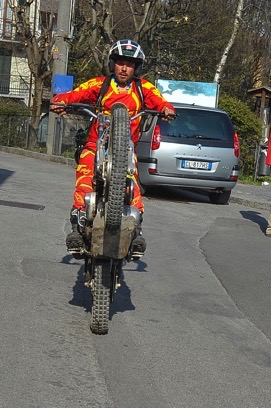 Boys will be boys but this young man knows how to ride two wheeled machines with pedal and engine power.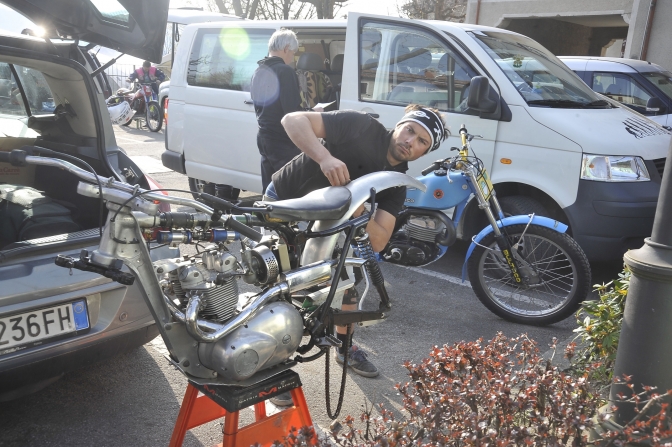 Not only that but he puts the effort in to even get the machine to the trials venue.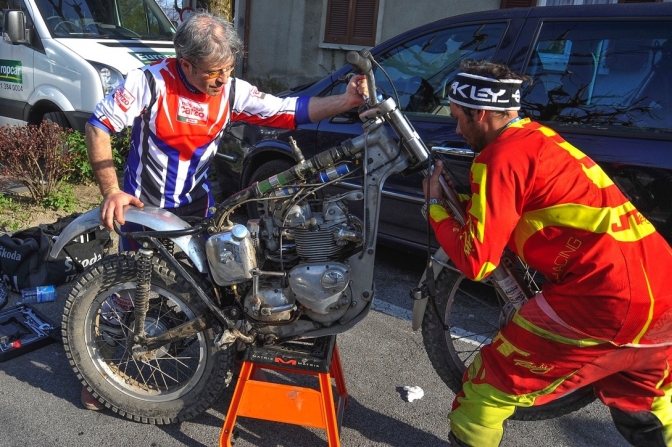 But does need the occasional hand to get the machine assembled for the trial.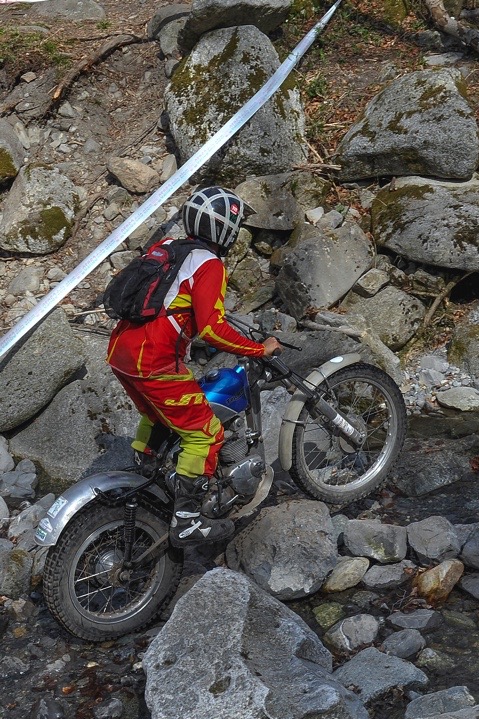 And sometimes things do fall off, Justyn's seat is now in his back-pack.
Much More Later and more of the story.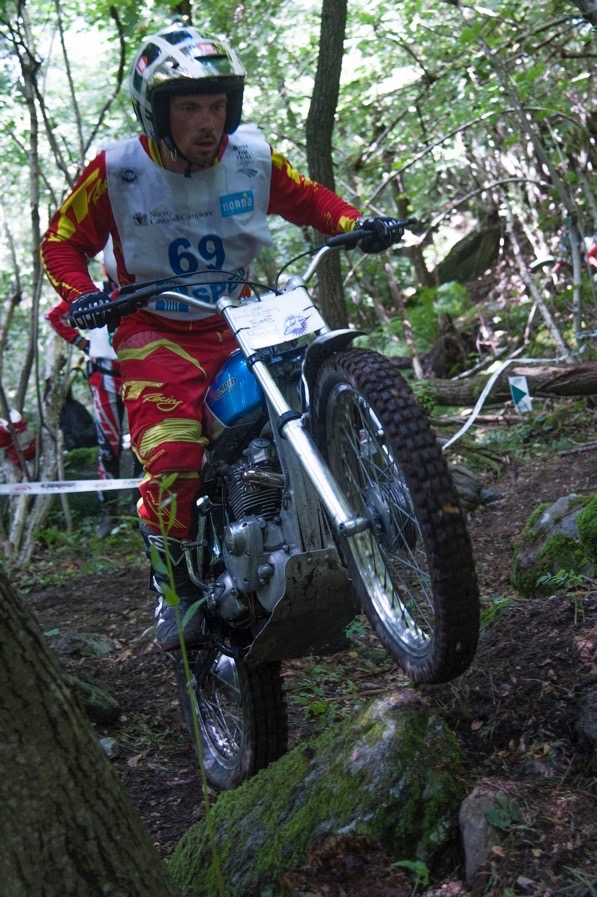 You need determination and grit to ride a "Big" bike in a Class trial,and the expression on the face says it all.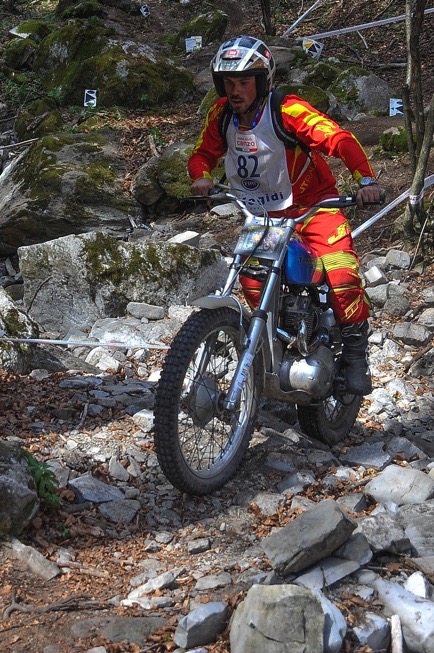 If you note on the two above photos the front wheel has been changed from the original Rickman type to one from an Honda step through that was before 1965.
TRIUMPHGREEVES IS MY BIKE, I HAVE BOUGHT IT SOME MONTHS AGO.
I USE IT IN PRE65 TRIALS.
I HAVE PROBLEM WITH FRONT BRAKE AND LOOK FOR SUITABLE HUB...
ALSO ENGINE BURNS OIL WHEN COLD...Justyn.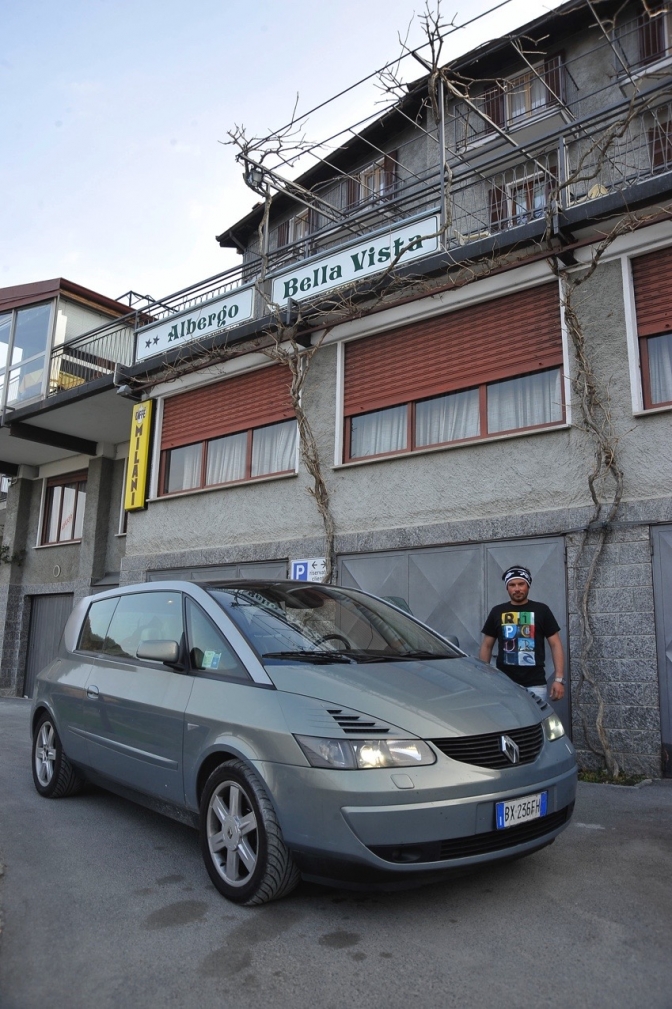 After the trial as ended and you just want go home.
Justyn has to strip down his Triumph-Greeves and load it back into his favourite car, a 2003 Renault "Avantime", before he can take the long trip home.
I USE AS TRANSPORT RENAULT AVANTIME, SO I DISASSAMBLE WHEELS AND FRONT FORKS EVERYTIME...THERE IS ALWAYS LOT OF INTEREST WHEN I WORK ON BIKE !
Justyn.