The 1957 Works Ariel Colt,
200 cc trials bike.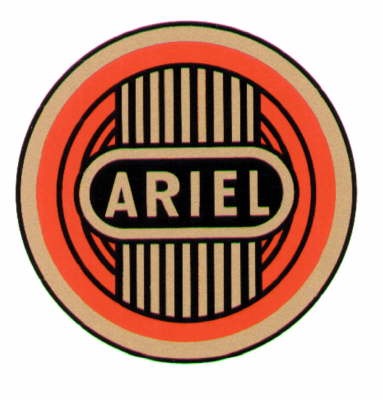 Ariel Colt trials.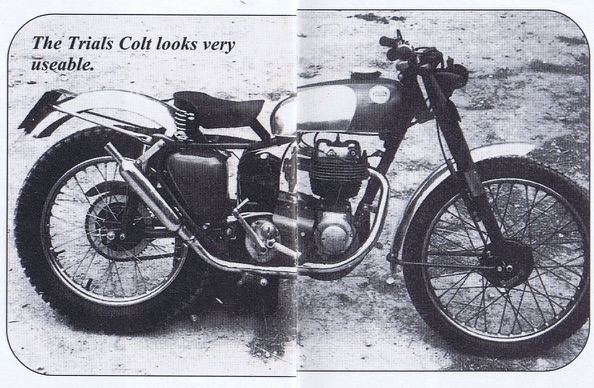 This is the story about the Little 200cc Ariel Colt trials bike created by the Ariel competition department for World famous road racer to use as a fitness weapon.
There are several accounts to what happened to the machine.
but after doing a bit of homework, I think it ended its days in the Isle of Man.
And was ridden by the newly formed branch of the Vintage Motorcycle Club on there inaugural trial by several members.
it may still be still be in existence there.
Anyway here is the story from the Ariel club magazine from the year 200.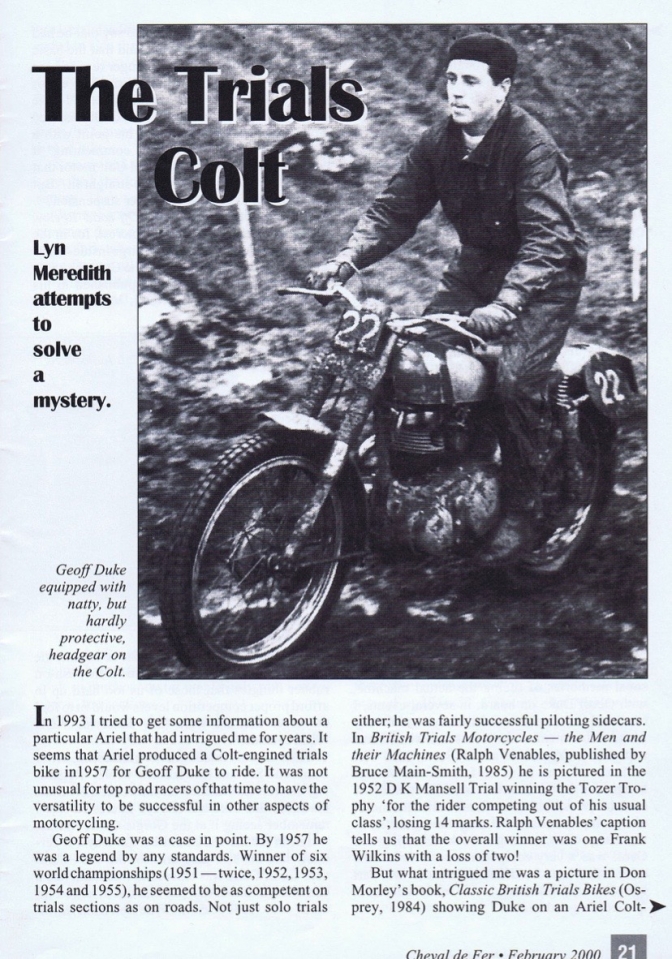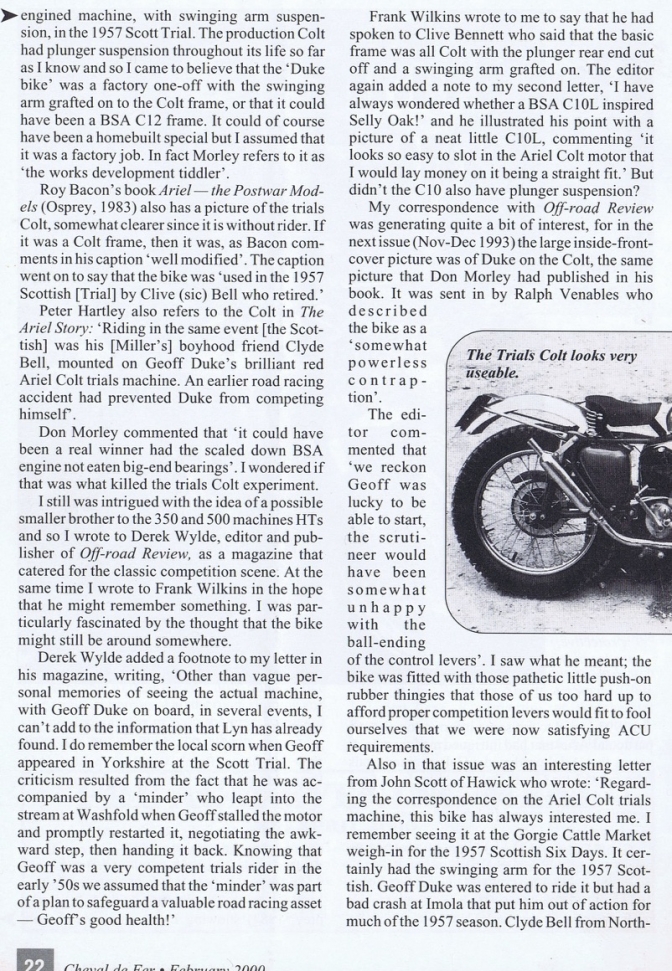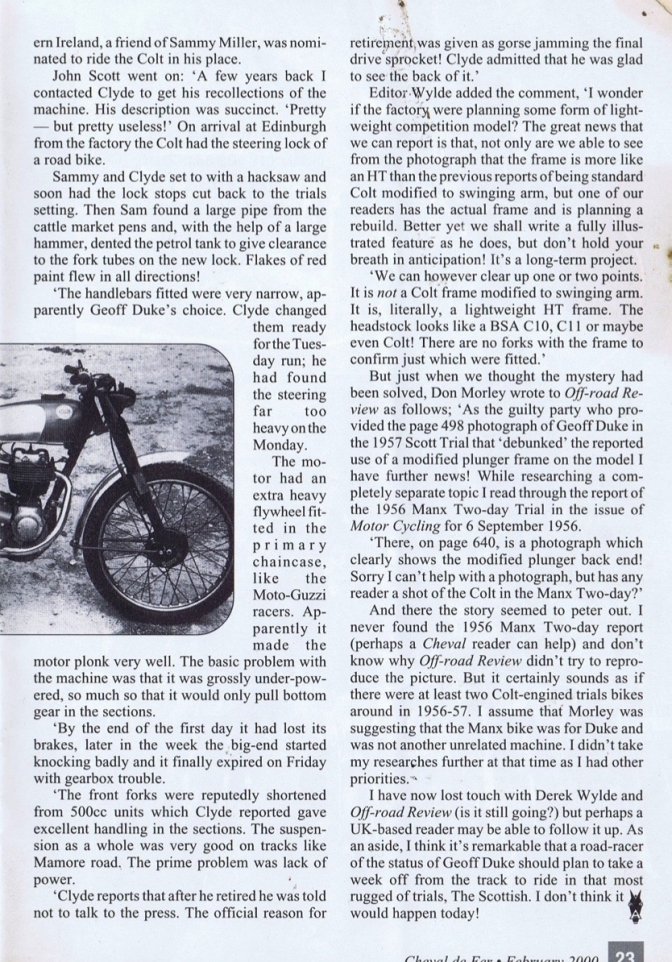 Here is that picture from,
Motor Cycling 6th September 1956.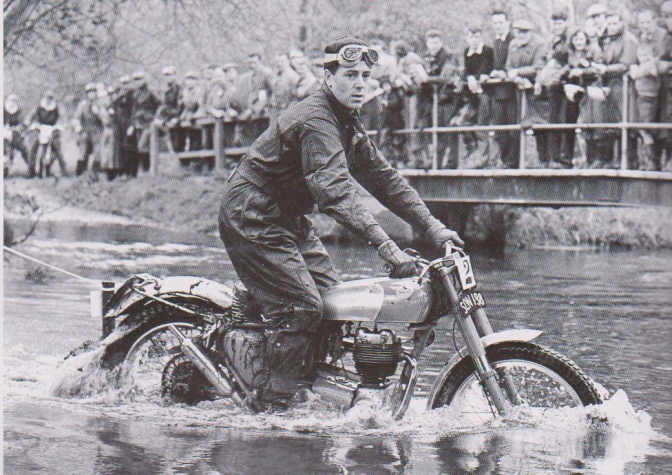 So this proves that the frame was actually a modified Ariel Colt Plunger frame.
And it looks to me a lot like it could be a modified D3 BSA Bantam Subframe.
It was reported to be gutless and threw big-ends but I am sure that today both problems could be overcome.
"Odgie Dannan" built a C12 BSA that was a lot like the Colt, and he rode that to some success,to well because it was eventually banned has the Class description was changed.
More later with an interesting update.