A study of the BSA's that were competing in the 2016 Manx Classic Trial.
I spent a Happy Four Hours at Old Stoney Mountain in the pouring rain and being eaten by the gnats, but it was all in a good cause?
I was checking to see how many BSA trials bikes were still competing in the Manx Classic trial, to set a pointer for the future.
So here are the bikes I captured,
with some shots just as reference to me.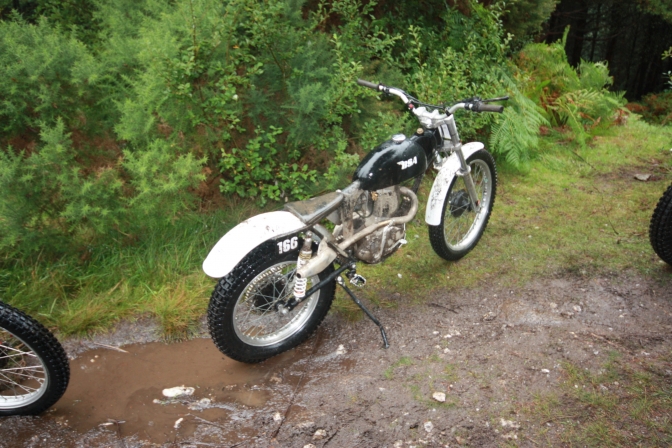 Antoni Guillen Vidal's, BSA B40 Foster "Otter"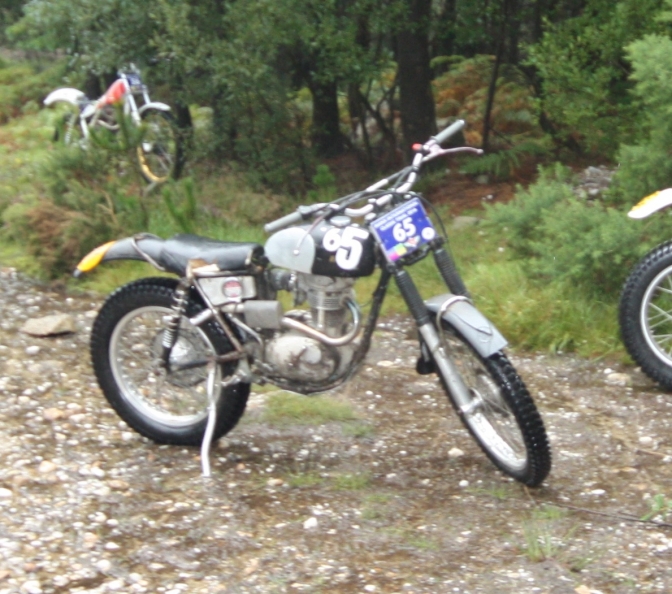 Ken O'Brien's, BSA C15T.
David Dodd's, BSA B40 "Miller Otter".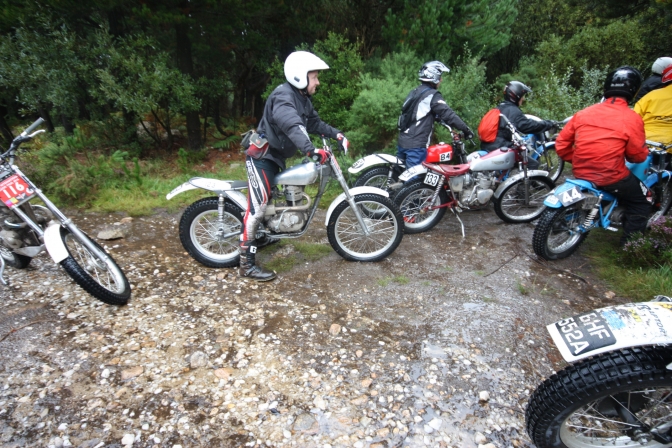 Ryan Mogford, BSA C15 260 "Faber Otter" Mk3.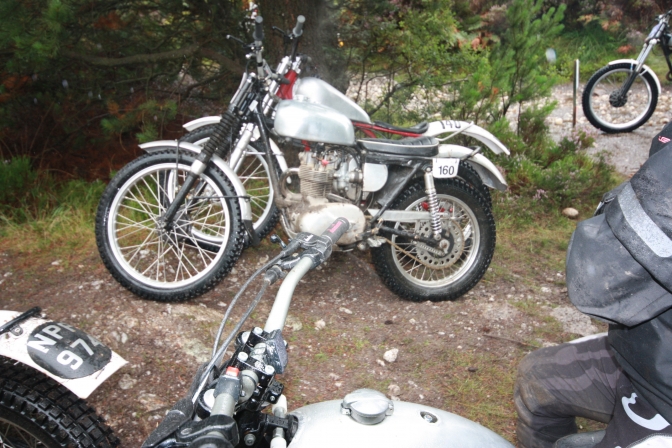 Richard Jackson's, BSA C15T 1961.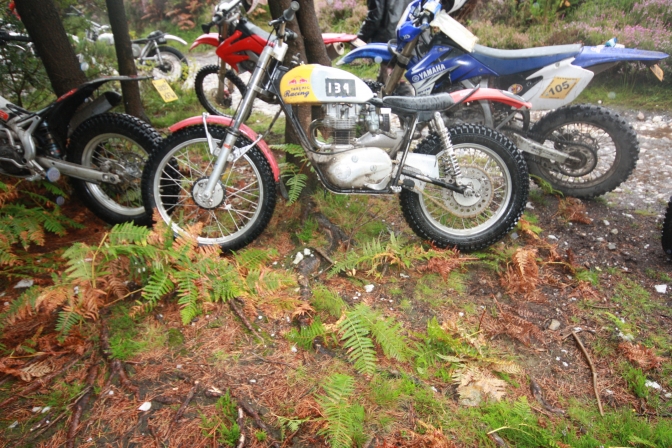 Chris Collins, Mike Mills framed BSA C15 270cc.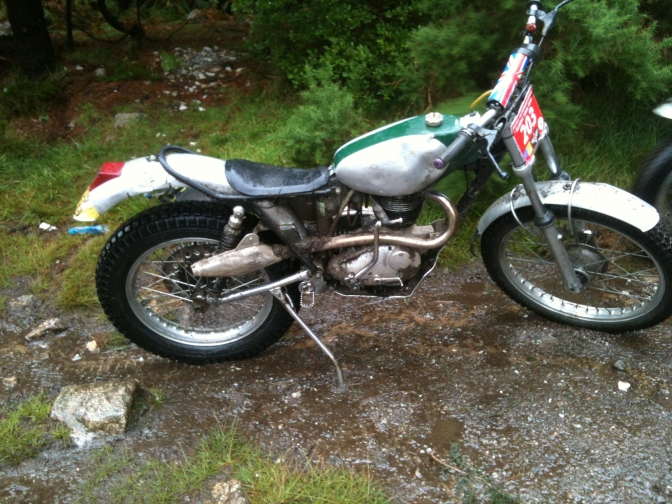 Adrien Garcia's, BSA B40 "Otter", from France.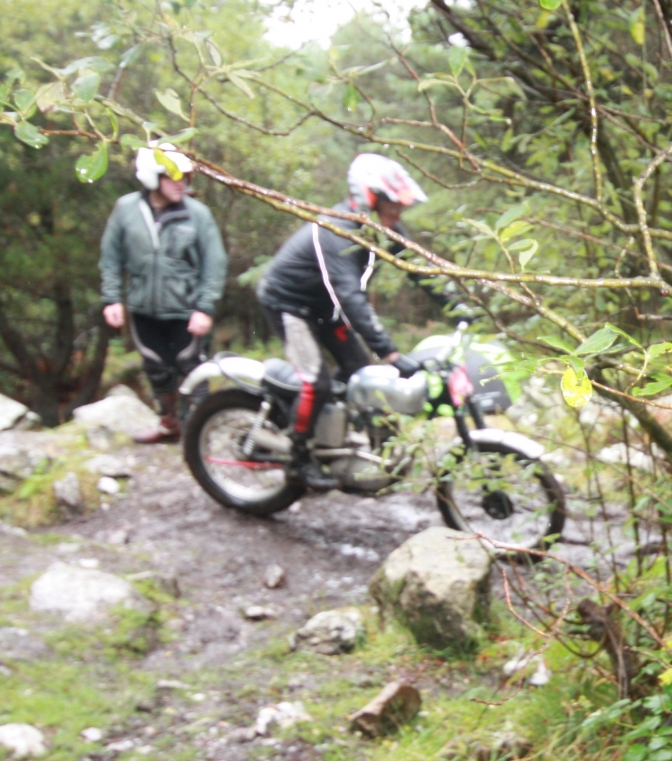 Now this could be one of three riders, on BSA C15's in the Premier route.
160 Richard Jackson, from N Yorkshire.
161 Carl Blakely, from Worcestershire.
Or 185 John Chatto, from Buckinghamshire.
You will have to let me know.
You can see why we like the side numbers to the size stated on the regs
can't you...
~~~~~~~
And a couple of "RAP" BSA Bantam's .......
Just a note RAP?
Well these are the BSA Bantam frame that was originally designed by the late Rob Homer.
Alan Whitton, and Paul Rogers-Ridgard, from "Derby Road and Race" did a deal with Rob, to continue to build the frames.
Paul says now, fifty have been produced by ..2018...
Rob, Alan, and Paul, ... hence "RAP"..
The current frames have been altered slightly from Rob's original design, as they now sport engine under-run rails, for the simple reason that the Scottish two day trial committee, decried that to compete in their once a year trial, engine under-run rails were a must to be fitted, as there was not a BSA Bantam trials bike made by BSA without them.
Was there a production swinging arm D10 type BSA Bantam trials built by the factory in 1965.. I don't think so, the D1 and D3 competitions of the fifties had long been out of production...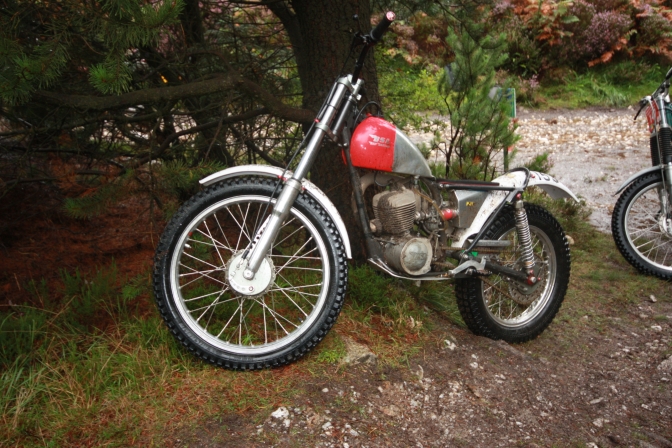 This is Alan Whitton's, "RAP" BSA Bantam 185.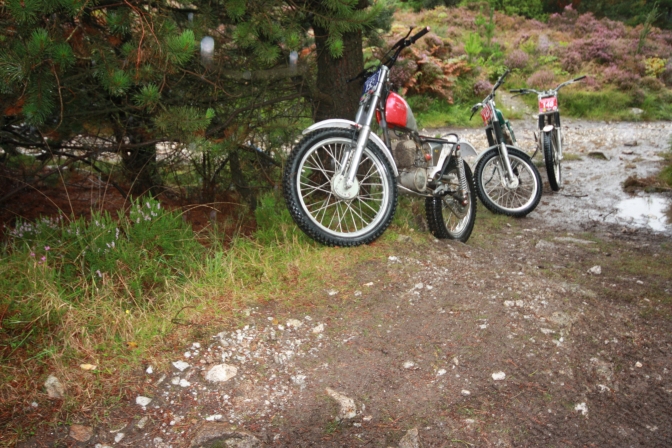 Alan sticks with his own breed, AWR, Norton forks, on this bike....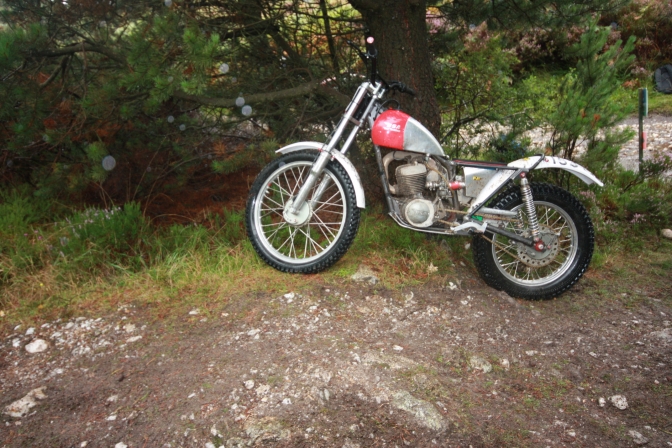 The "RAP" BSA Bantam Trials.......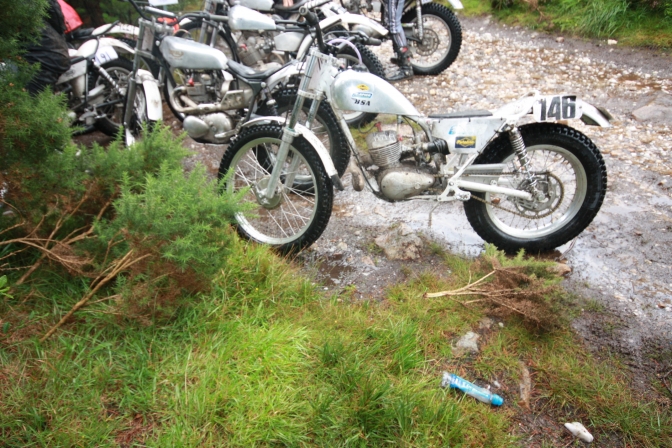 Yrjo Vesterinen's, "RAP" BSA Bantam 175.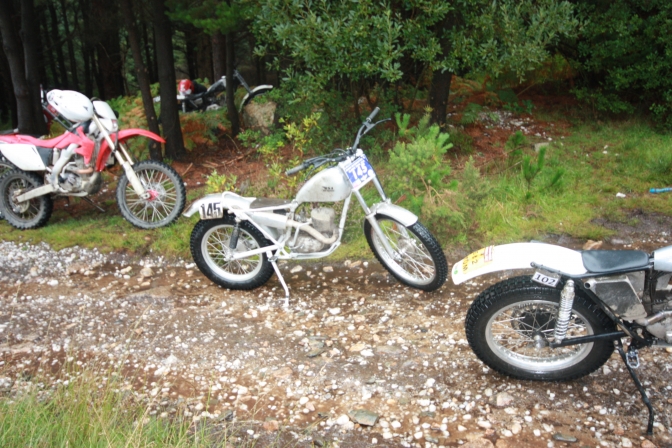 Hanna Vesterinen's, "RAP" BSA Bantam 175.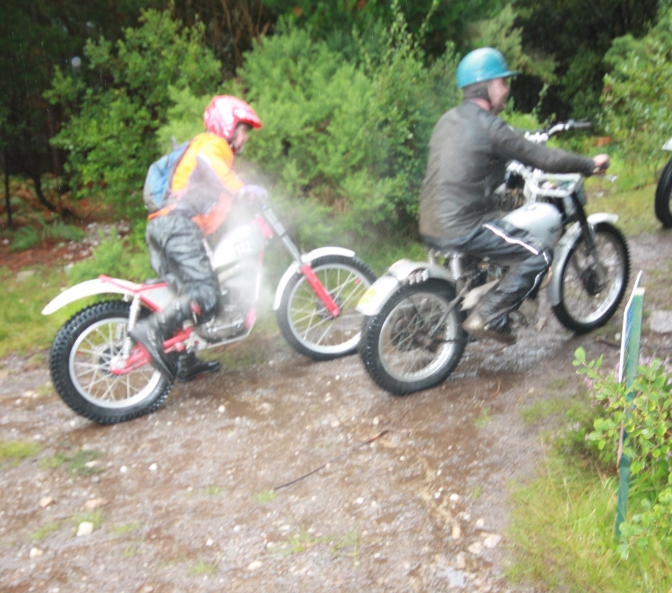 Photo "Otterman".
Max Heys, steams in on his "RAP" framed BSA Bantam 185.
This is an early frame, before the under-run rails...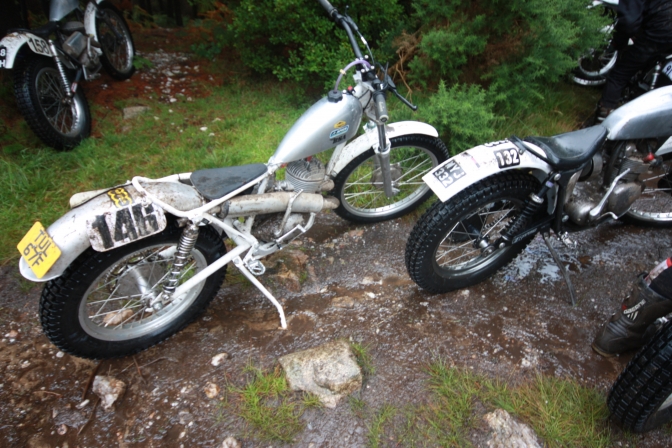 A better shot of Hanna's,"RAP" Bantam..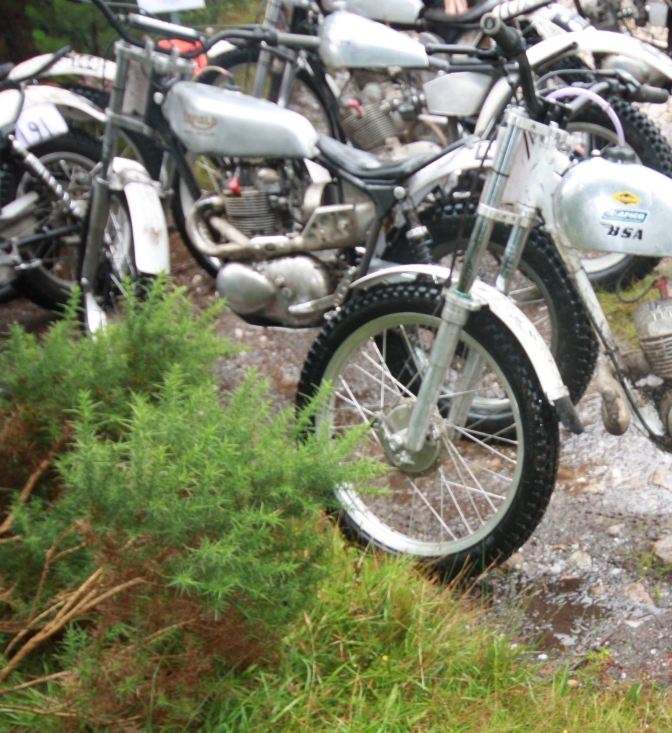 Royal Enfield fork sliders? or Marzocchi's?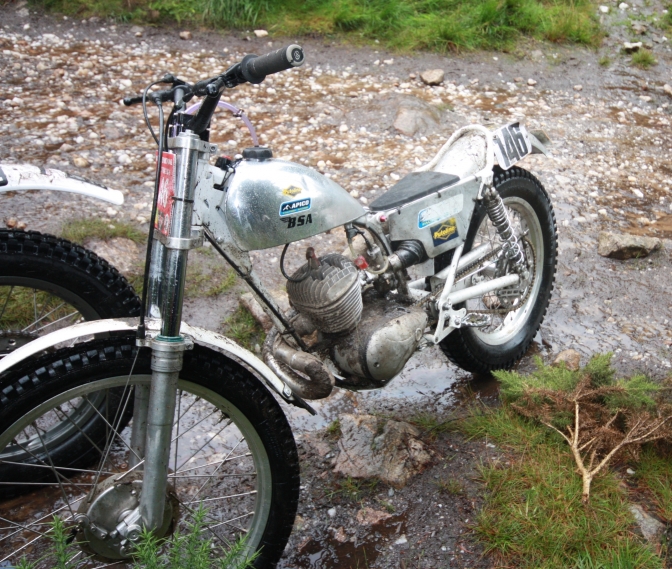 I like the method of gaining more exhaust length, trumpet style...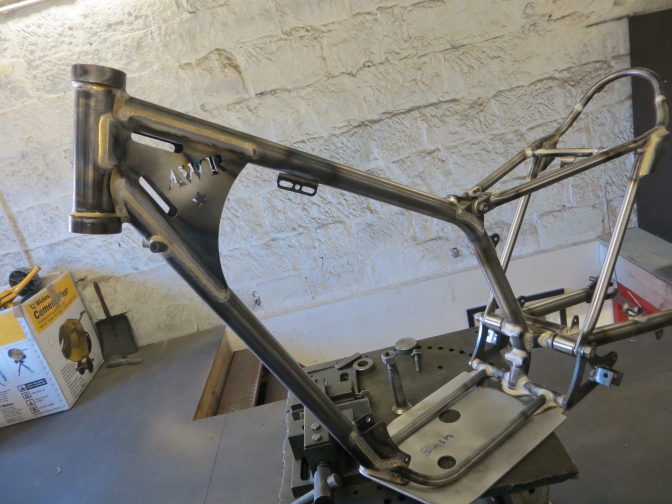 The "RAP" BSA Bantam frame, built by "Derby Road and Race".
This one for Alan Whitton Racing .......As you can see from the headstock reinforcing plate...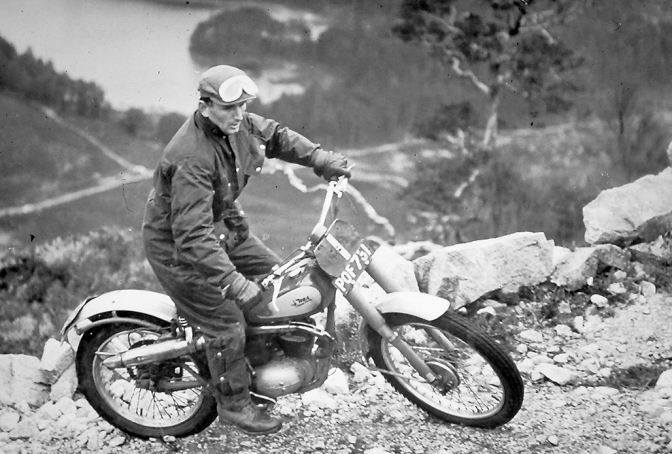 Photo Courtesy Deryk Wylde ORRe and Trials Xpress...
John Draper riding in the 1956 Scottish Six Days Trial and aboard the BSA Factory, D3 BSA Bantam...
More Later.