A Foster Otter Triumph.
An Early Example fitted with a Triumph Twenty One Engine.
We have found another Foster Trials Otter. this one in need of renovation, but still like the BSA engined version I bought last year, this bike to is in Original trim.
The owner has not yet decided what he is going to do with the machine.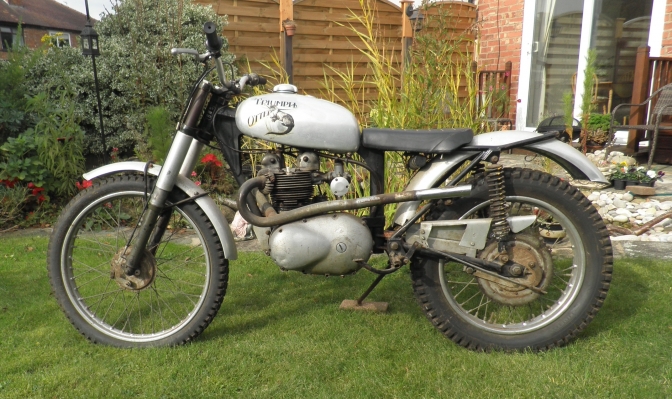 All Photos Courtesy Stuart Coward.
*******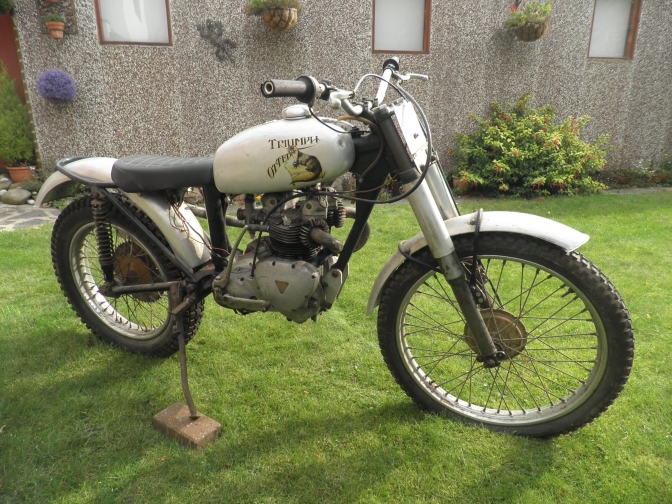 As You can see all original as ridden in the eighties.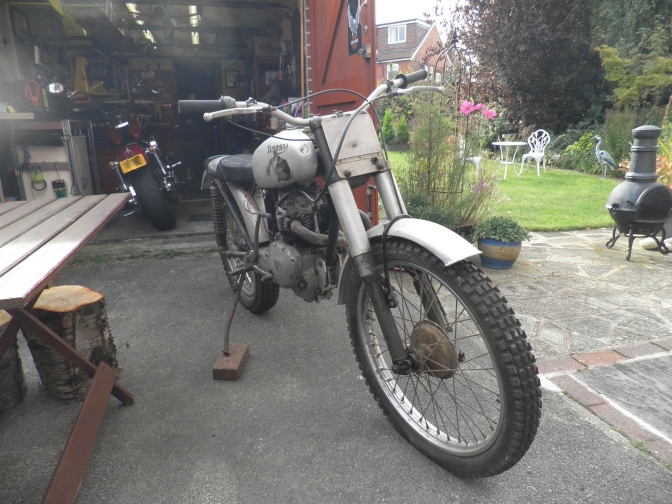 The very first Foster Otter was fitted with a Triumph engine and went to St Day in Cornwall.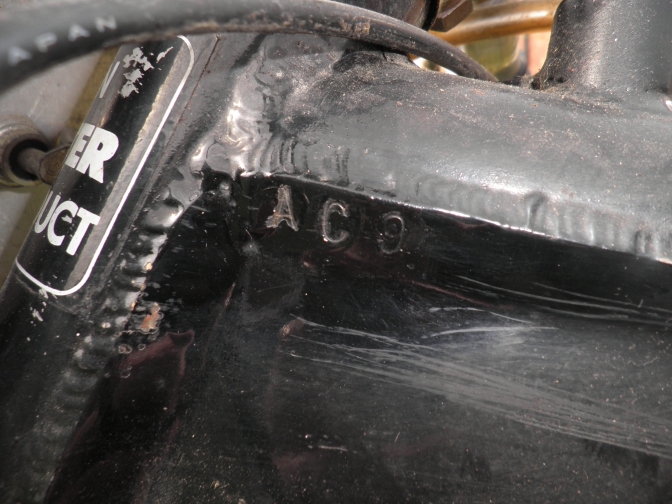 This bike with AC9 was no doubt the Ninth frame kit sold by Ally Clift.
If you now know the story about my BSA engined Foster Otter, you will be aware that some frames got sold direct from Carol and Harry Foster.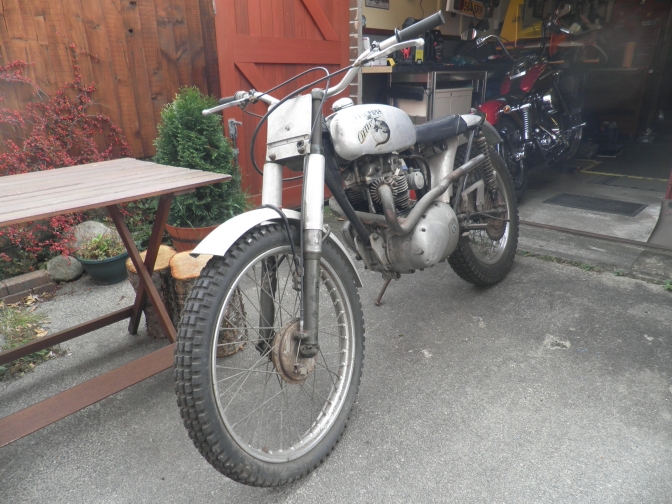 A True Classic British Trials Machine.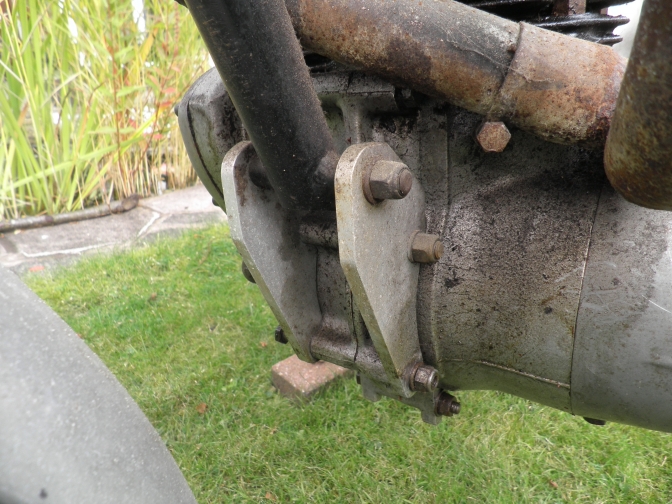 Using the Dural aluminium front engine mounting plates makes it easy to get your engine in the position you think is best,
Although there is not that much leeway by pivoting on the rear engine mount the engine can be adjusted to fit the head steady mounting, and get clearance for the rocker box.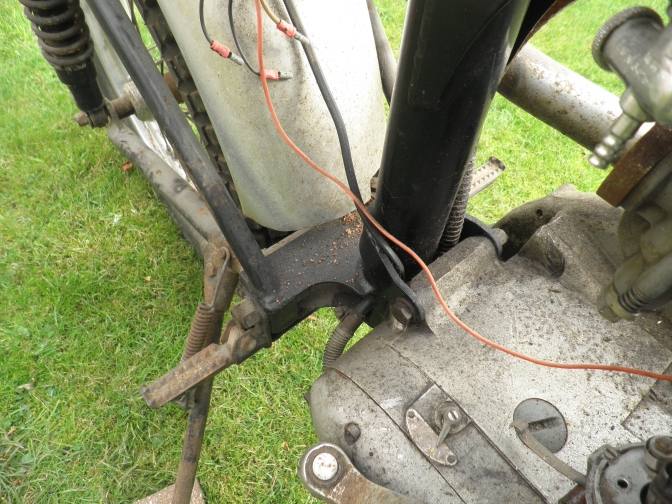 Here you can see the Foster rear engine mounting.
That fixes the engine in the position Harry thought best.
I may well use alloy plates for the rear mounting on the New frames to give you more adjustment to the way you fit your engine.
You can see that footrests are still the original Foster items.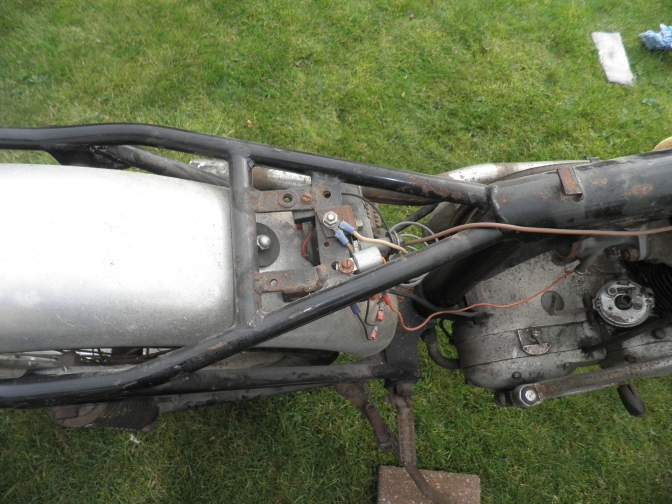 you can see that this bike still has the old coil ignition fitted that ran with a Zenor diode, and note the condenser fitted in the remote position under the seat.
A quick upgrade and unseen would be to fit Electrex World type ignition or PVL.
The seat bracket is for the use of an Ossa MAR seat base that used to come from Sammy Miller, they were the seats spected for the frame kit.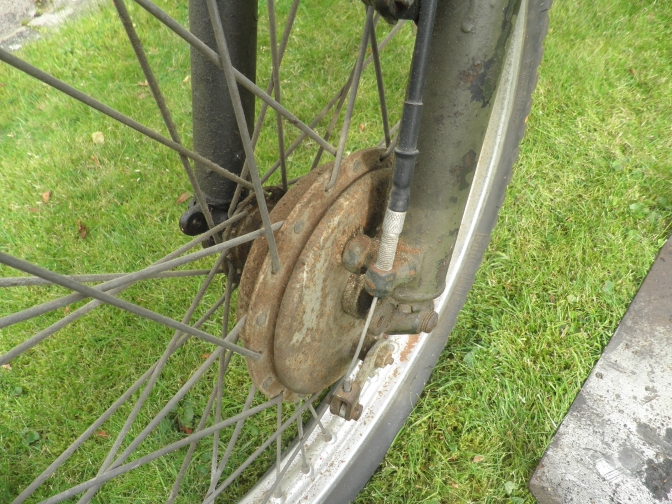 Hubs were usually BSA Bantam D10 type, and most front forks fitted at the time were from the ex army B40 GB bikes.
but this bike seems to be fitted with the heavyweight BSA forks, as fitted to the big twins and Gold Stars.
and reversed to the left.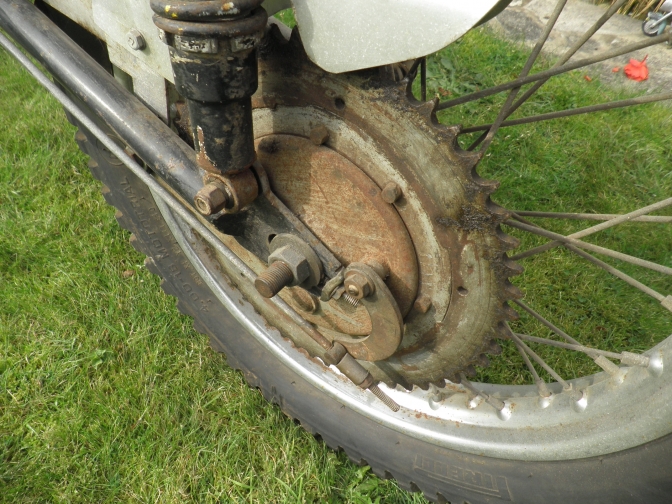 BSA Bantam D10 rear hub, with a flanged and welded rear sprocket, this looks like 428 chain size although I think most were fitted with 520, size. gearing was also for the old type of trials sections.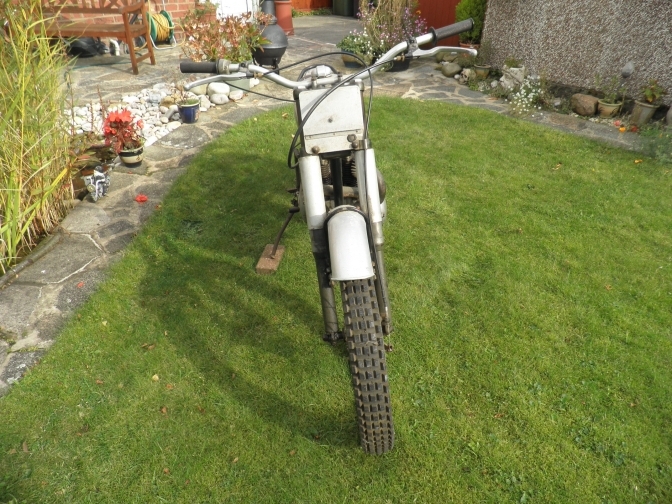 The alloy fork shrouds look like the type fitted to Works BSA's and Triumphs in the sixties.
More later on this machine when the owner starts the rebuild.