CLASSIC OFF-ROAD REVIEW...
15/11/2022...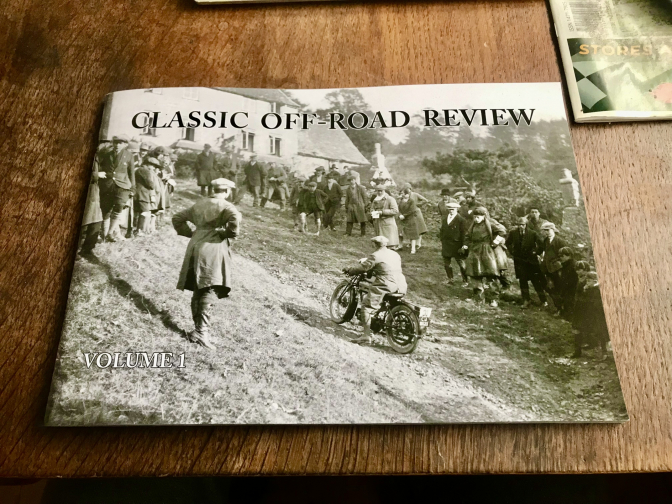 Morning Deryk...
Just heard a ca-plop on the door mat and chased down to say hello to my friendly postman who brings most of my trials bike bits. I have to tell him what bits they are, and for what bike... seeing the large brown envelope I knew what this was and said to postie... In this is most of the history of my off-road motorcycling days... wow he said take care of that...You will be bringing more I said...
Just opened it mate, and yes the printed word is different to what we do, stare at a screen most of the time, and just one of those items to cherish... the door on the cupboard of my ORR collection creaked as I opened it to add another gem to the collection later..
You have hit the spot with these "Old Boy" just brings back so many good memories flicking slowly through the pages... can't wait for Volume two...
Take Great Care…
Regards Charlie…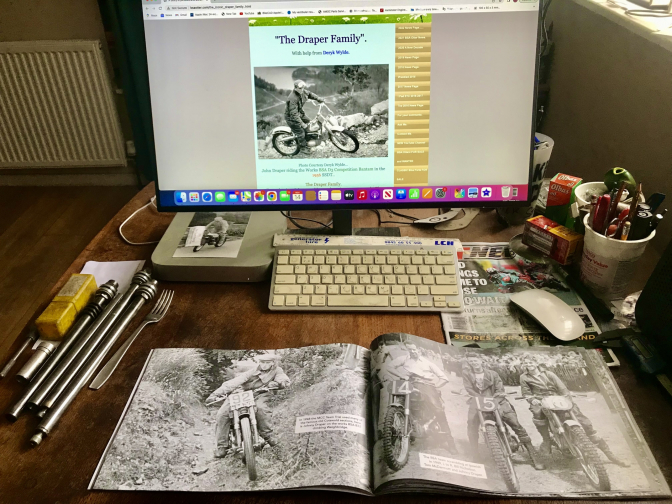 Just right for a morning in the cockpit...
Deryk Wylde…
OK!! I KNOW I AM PREJUDICED!!!
But looking at the effect of my latest innovation in printing photographs - IT IS STUNNING - of my 100+ printed publications I reckon this is the BEST so far . . . . . . .
Yes, the first of the 'Classic Off-Road Review' books is back and if it is as popular as the 'Holiday in the Highlands' book it won't be here for long - so to be sure to get YOUR copy EMAIL NOW to nostalgiabookshop195@gmail.com.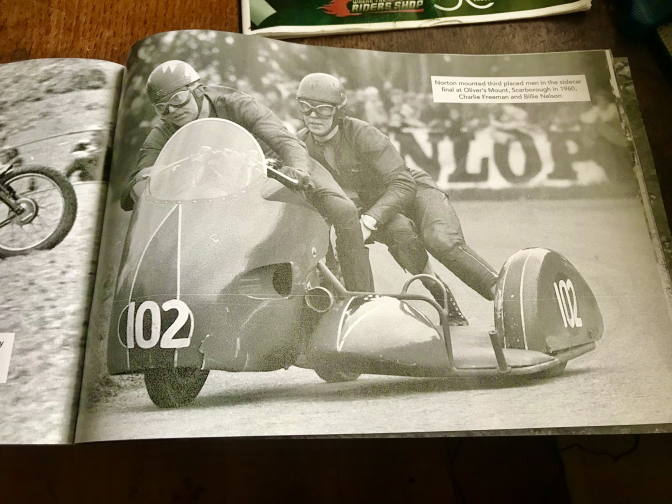 Bit of History...
In his mid eighties Deryk is one of those Yorkshire men that don't give up on life even with ongoing health issues…
If you are lucky enough to have collected Deryk and his late wife Mary's Off Road Review series of what I call reference books. All one hundred and one copies in that series, and also two reference dedicated volumes and more hard back books on specific people and makes. You will love these New Classic Off-Road Review volumes… where Deryk has put together the best of his vast collection of mostly unseen photographs from all walks of Classic off road motorcycle sport from the past, and from the thirties onward…
Most of these New Classic Off-Road Review volumes will be of a limited addition so you need to show your interest in wanting to own a copy by checking into Deryk's face book page below. Where there will be detail of how you can obtain your copies…
https://www.facebook.com/groups/802676026569853
Email the address you want the book posted to nostalgiabookshop195@gmail.com, and I will reply with payment details.
Cheer's Deryk...
~~~~~~~
I will put more detail onto this page as and when I get it from Deryk… and will let you know when new volumes are due to be printed …
So More Later and just a start to this journey…
We take a look at the NEW CLASSIC OFF-ROAD REVIEW Motorcycle book published by Nostalgia Books… with publishing editor Deryk Wylde.
We may with a bit of luck, get a Volume just about ...
Classic Trials Side-Cars..
Barry Kefford and crew rev that BSA...
Much More Later...