A Dutch Built Cotswold BSA ...
After reading these pages for a long time, and studying the bikes built within..
Esper Van Heesewijk, decided to build a Cotswold bike of his own.
And along the lines of the Paxton boys bikes.
Here is his story of the build... And there is a vast album of photo's of the build.. So I will use the best Esper sent me to tell his story...
~~~~~~~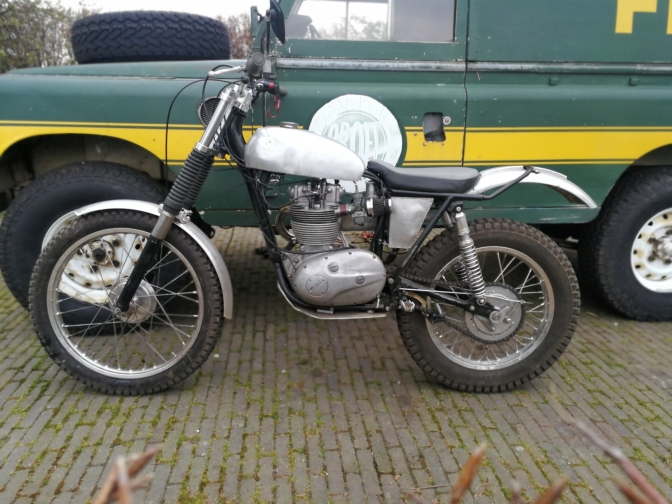 ~~~~~~
This BSA trials-bike, and why writing in English?
Well most of the audience for these bikes are English speaking chaps... well here I go!
My offroad & trials bike story:
I was born in the motocross soil of the Netherlands South :
Noord Brabant...
The world champ MX of 2018 was raised few miles from here. But my parents didn't approve anything motorcycle and - motocross was no go !!! "why not playing golf?" .
A visit with my family to a 1979 Luyksgestel Dutch NK Championship trials I initiated, gained approval and I started building my first Zundapp 50cc trials bike with a Flandria moped frame.
I went on doing off roading with MX125 Honda Yamaha machines and XT500 Yamaha at the army grounds close to our home .
Few few years later 1989 working for DAF trucks in Madrid I met Jose Franqueira a mate at DAF. And we kept meeting and….
Trials started in Spain with Montesas 307 and later 311 .
Summer holidays and the honour of being invited by Jose to their great trials group motorcycling in the mountains of Madrid and Avila to respect a special person lost in motorcycling they loved. And this group became very close friends and I have been trialing the Spanish mountains more than xxx times since.
They learned me to fight and enjoy the rocks!!!!
~~~~~~~
In the very early 90ties I was having a drink with Jose at the place grande of Brussels and discussing trials, and the dream of once doing the Pre 65 in Scotland on a Pre 65 Bike...
Years went on we had loads of fantastic fantastic, trips in Spain .
A part of our main event we did, Pasquet close to France, Soria heaven, Paiva in Portugal etc etc. But our own rocks in Avila every year where the best with the very best friends, good foods and ….good wines...
In the middle 90ties of last century, when ebay was still a source of precious finds, I bought a BSA C15 trials motorcycle less engine, close to Southampton :
Late night after a good meal and a few drinks great treasures where to be found!
A year later I found the WD B40 engine from Danish army origin here in Holland.
Early 2000 was my time for raising a young family .
But yearly October weekends keeping doing motorcycle trials with the Spanish friends was important, and I always went.
Taking a age….. I thought lets put pressure on the BSA project in 2012!
Jose then got on and made a special WES exhaust just for my BSA .
Now as it works I am very satisfied. Good sound at a decent level!!!!!
But well Cotswold BSA !…….Last few years were not my best years.
But evening hours and hours fabricating, modifying parts for this bike and adapting all to fit was most relaxing and healing.
Now 2018 it goes ……And getting to perfection .
The C15 frame main hoop I didn't touch.
But the swingarm didn't accept the rear tyres we have now so I made a rapid new one.
Once I will make a perfect!!!! The rear part of the frame is next to be made new because I think it is…Ugly now!
Forks where home made trick Kawasaki KX. Shortened with a new centre axle.
Triple clamps and Cub hubs came from Gerry Minshall, which are a top class act...
I had to put work on the lathe in thin ally rings to accept helical bearings .(for the steering head). First I used Montesa 247 triple clamps but they looked chopper like on the bike!
Easy rider but no trials!!!! So the Gerry Minshall clamps made it a nice steering bike to it is now.
A neat detail was the bars I put on !
In the early 90ties when no kids, family, homes etc I bought my very very only new motorcycle I ever bought: a Montesa 311 at Wim Suijcker Montesa Holland, yes yes, the very guy who realy helpt Ulff Karlson to win his world champions tittle trials for Montesa .
I did put a Renthall bars on that 311 bike and kept the Domino bar from that bike ever since : It is on the BSA now!
Roger Taylor, or RTS helped with the engine, but to my own fault had to do my own, here and there at the engine! But hey Roger's work was very great!
Ready to go for the fantastic sections wherever starting at Arnhem! last year 2018 Plonker pleasure trials was the first .
Now my BSA darling "Cotswold" is getting just a little closer to perfection, (can you get there?) Time to post at Otter BSA! I thought....
Cheers
Esper
Holland!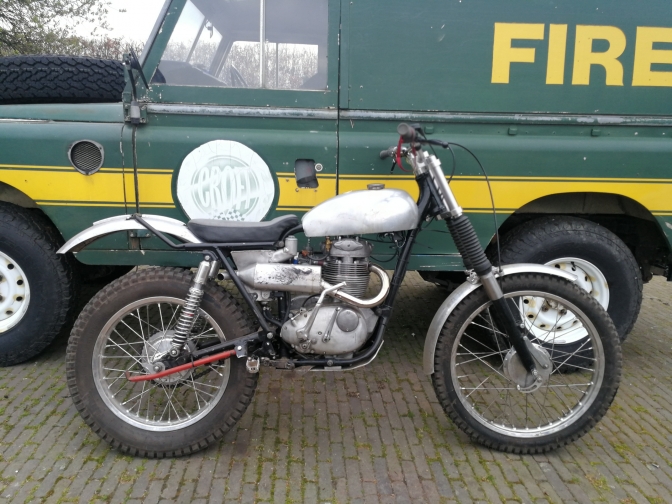 All Photo's Courtesy Esper Van Heesewijk...
The Dutch Cotswold BSA is very much along the lines of the Paxton machines...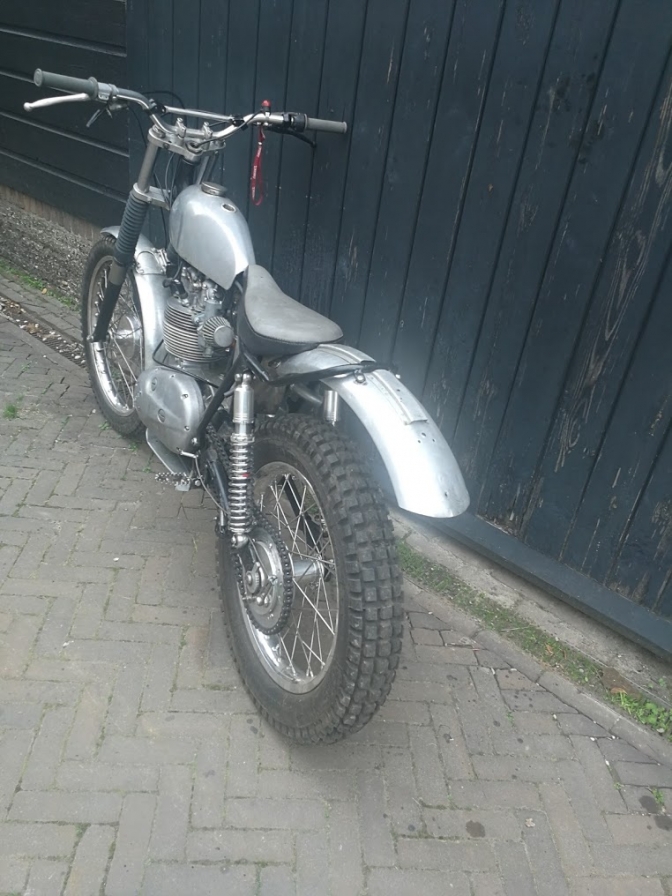 I like the old school rear mudguard reinforcing...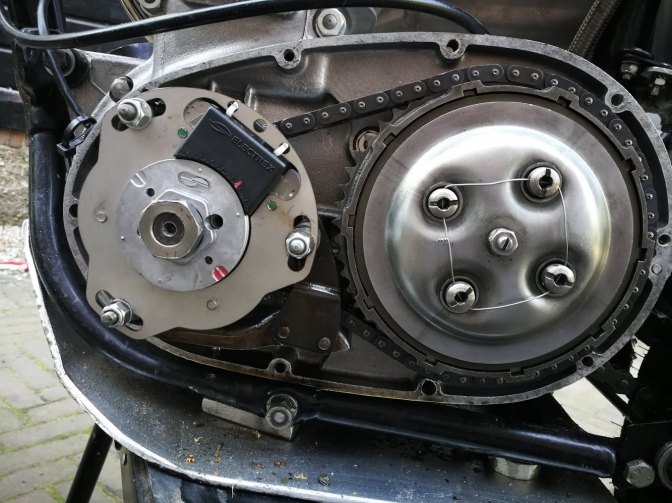 Electrex-World? Or "Horse-Power" ignition... But look no belt drive for this guy...
Proper ...Cotswold BSA ...From Roger Taylor...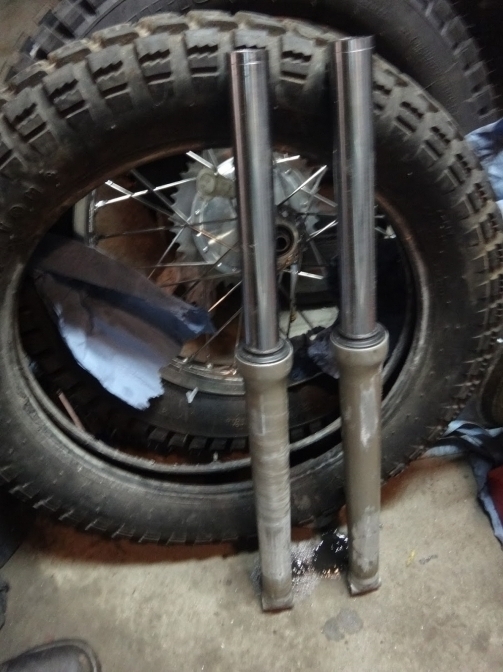 The start of the fork conversion...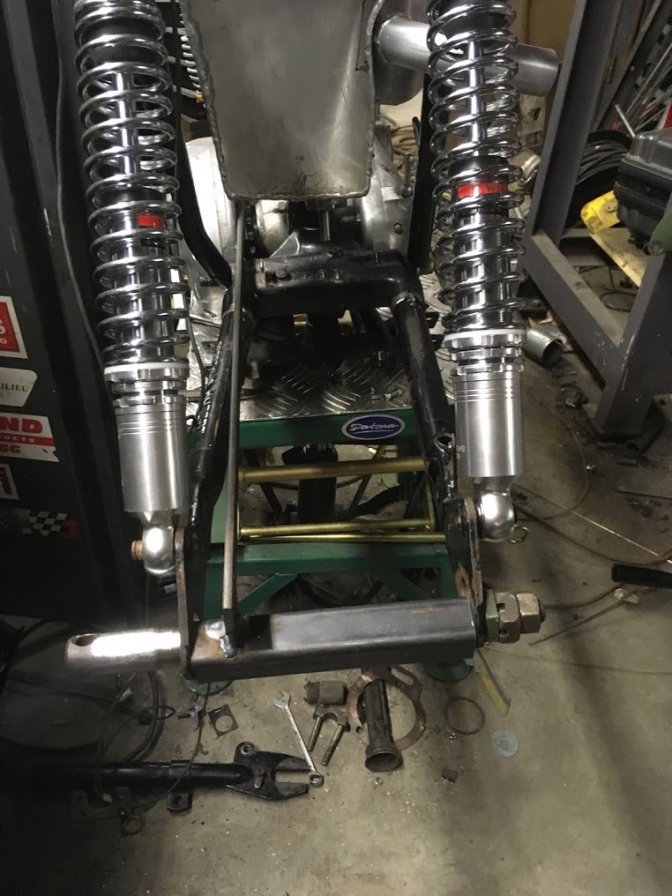 The New swinging arm takes shape...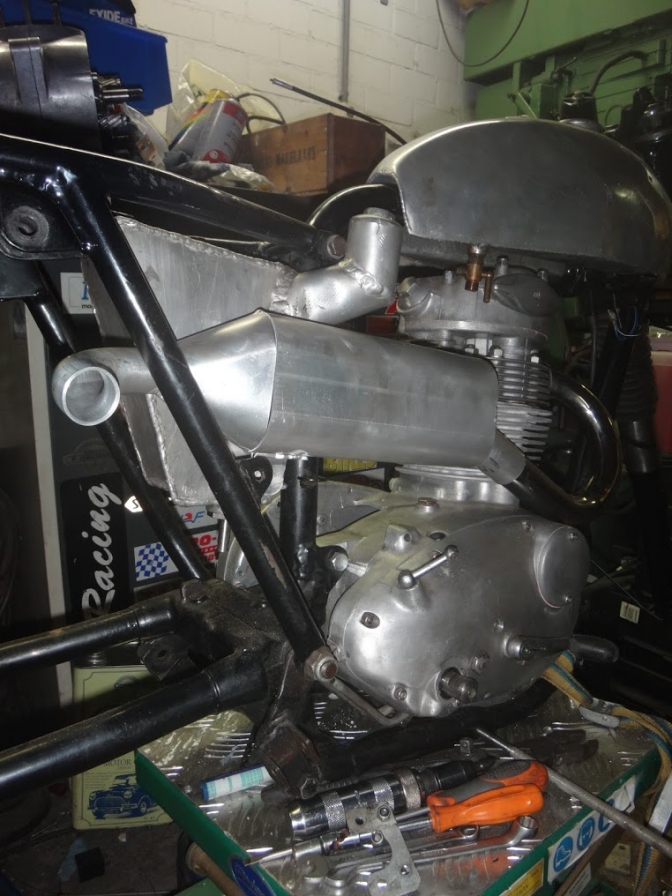 The WES exhaust silencer, (Muffler), and tucked away oil tank filler...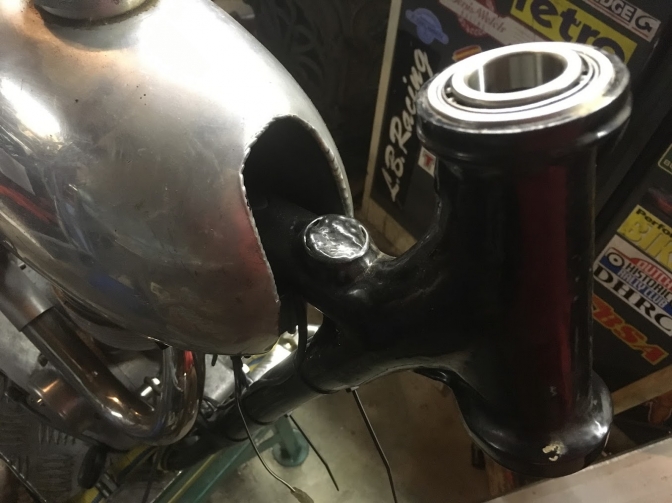 The sleeves that Esper turned up to fit the tapered roller ( Or Helical) bearings to the steering head. Always better than loosing all of those tiny ball bearings...
~~~~~~~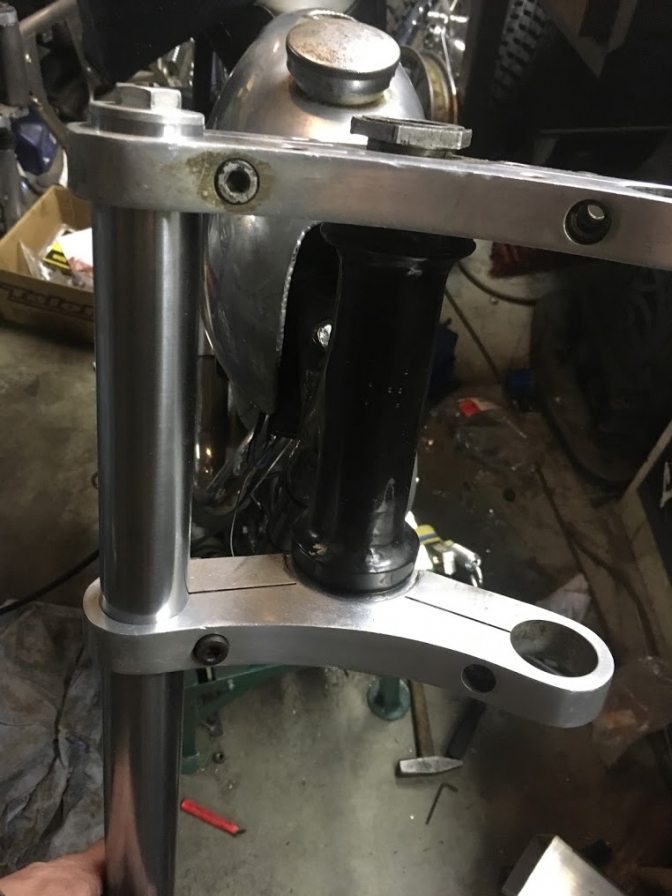 Gerry Minshall supplied Fork yokes (Triple-trees)...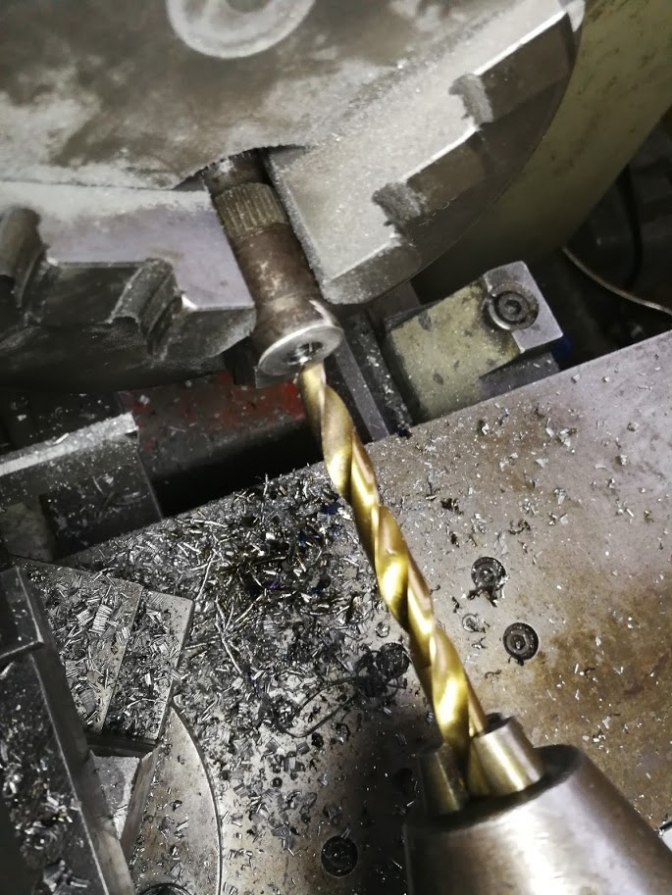 A bit of work on the lathe to sort the modified kick-start lever spline...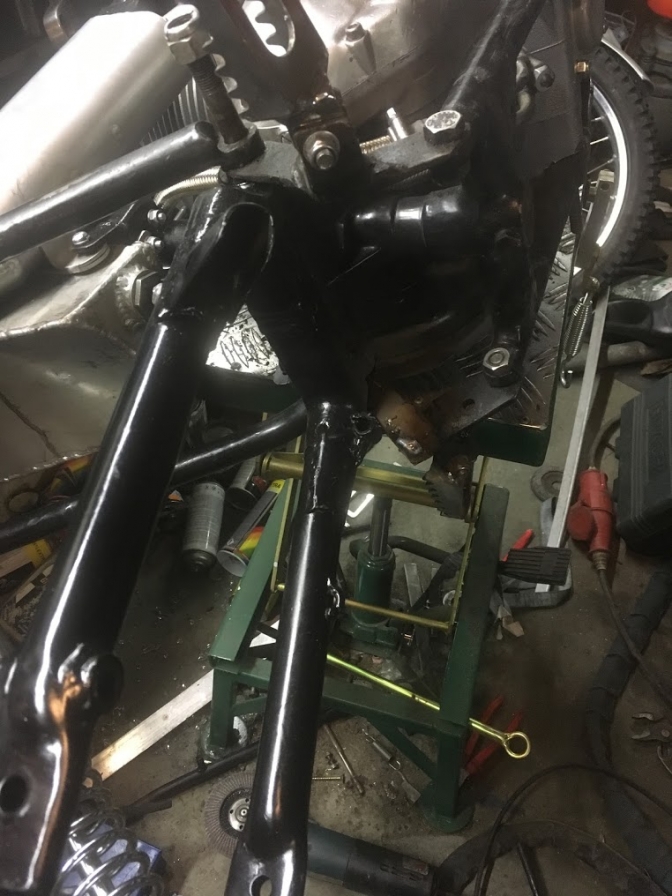 Footrest mounting on a Swan-necked BSA frame, is always a problem to solve.
The ones on the Paxton frames are about the best solution I have seen...
More later and more updates and Photo's...
~~~~~~~
23/10/2019...
Esper has sent me this update of the Dutch Cotswold BSA being treated to a Holiday in the sun... The trials in Europe are an whole new ball game...
Just wish we could get this event mentality over here in Blighty...
Esper and the Dutch Cotswold BSA enjoying the sun...
Good-morning Charlie,
"Cotswold" BSA goes fine, took it to Robregordo to test it on "the rocks" see some friends etc, and meet my youth hero Bernie Schreiber...
Was a great weekend got back with 200 mods to do on the bike.
Main problem was, I made it to high while I was concerned for ground clearance. But then it is difficult to lean it between your legs in turns. Even Bernie Schreiber had a go on it, and had to dab it twice in the turns😃 as he is the last of the no finger at the clutch masters.
I will tell you later when the bike is on the workbench again.
But as I follow you in having to many projects.
Main problem is that keeping my BSA B40, C15 "Cotswold's" I still have no Otter framed bike !!!!
I always follow your discussions and straight comments on the pre 65 Scottish and what can be done or can't...
My intention was to mail you yesterday evening but I did not want to upset your night-rest, so here I go in the morning.
A thesis:
A bike with an Otter-frame with tubes going under the engine-sump with a unit Triumph engine: would be ....eligible....
No guarantees asked for, any of your comments or consults, If I like something I will build it anyway !😂😀😀
Regards Esper...
Charlie~Oo> Build what is in your mind as best Esper, another bike of your dreams...
But we do like your Dutch built Cotswold BSA...
More later...
Updat2023...06...