Rummage Through Your Draws...
A Page for your old Classic Trials and related photos with history...
Well two weeks ago

I had some photos sent me after I had just found some of my own in a top draw of one of my chest-of-draws, thats an idea I thought, I bet there are loads of people out there with piles of Classic Trials or motorcycle related photos.

So it would be a good idea to start a page for these photos…

Well for a couple of days a couple of the regulars sent me a contribution photo or three.

But since then not a good response… so until now I thought well why bother to do the page.

Then I found a couple more of my own, and because it is my web site, I thought just do it, you know how stuff has built before.

So here goes…

24/04/2020...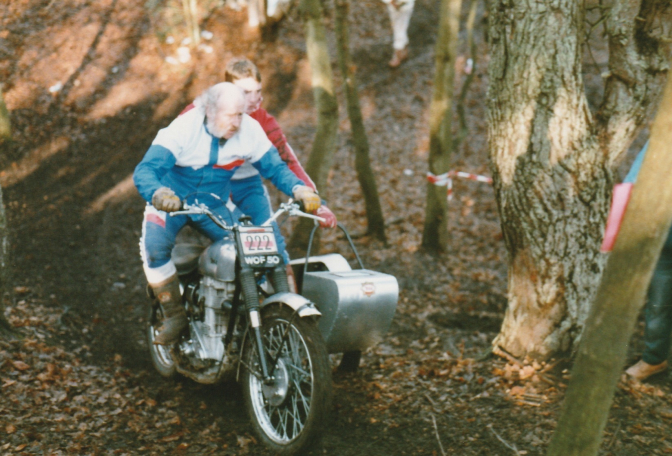 So first photo from Ian Ballard. of Davy McBride and pasenger, at the TALMAG trial a few years ago, and riding a BSA with a very special registation plate... More history on this bike later...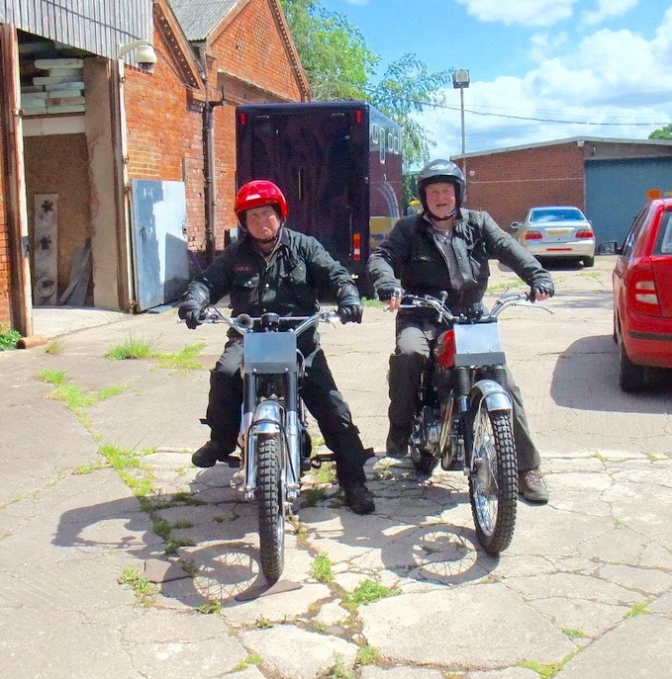 How times change...
Me and Bruv off out for a ride to a local trial on one of the Ariel's and Matchless... Date...18 April 2011...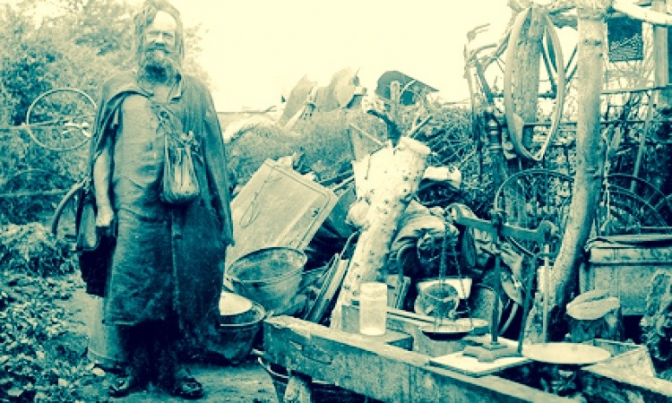 Now here's a photo of a guy who knew what Self -Isolating was about..
and managed with cloths made out of sacking...
Theodore lamb....
Story on this one later...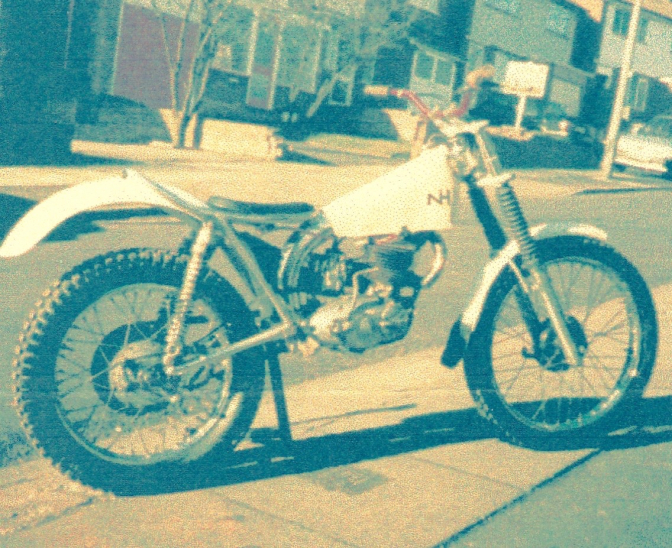 This is the second photo from Jim Switzer, of Norman hanks BSA ..
Bantam...
Hi Charlie
Another photo which may be of interest.
In the 1990's when our son was converting a B175 to trials spec he received much encouragement and advice from many kind folks, one of which was Norman Hanks, my sidecar racing hero of the 1960's. As you will well know Norman achieved a 2nd place in the 1968TT partnered by Rose Arnold, his future wife, who was the first lady to stand on a TT podium.
His bike, built in the late 60's, had a Bantam engine housed in a a one- off single spine frame. Initially fitted with Bushman's forks these were later changed for a set from a Suzuki ER250 for better performance and lighter weight. The bike weighted in at 185lb (84kg). Wonder what weight a 'modern' Bantam is? Photo courtesy of Norman.
As he readily admitted, it would not be accepted for pre-65 events.
Regards
Jim Switzer...
~Oo> I said to Jim that this bike was now in a collection of trials bike owned by my very old friend Ted Freeman and son Ed...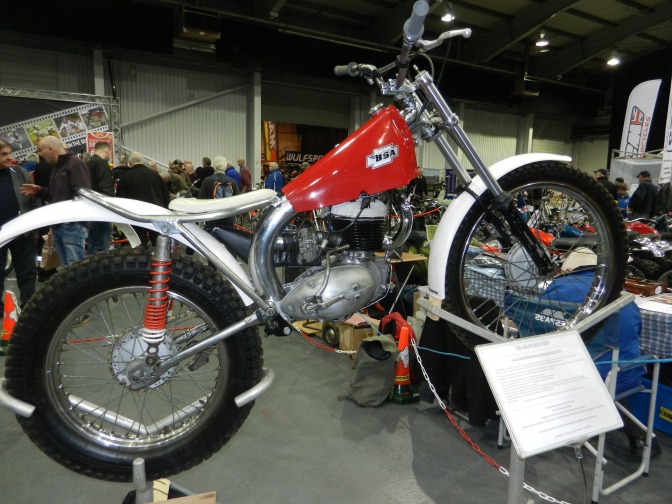 Here is the Norman Hanks Bantam at Telford a couple of years back..
Photo taken by another BSA trials owner "Jake B" and the photo is his ©...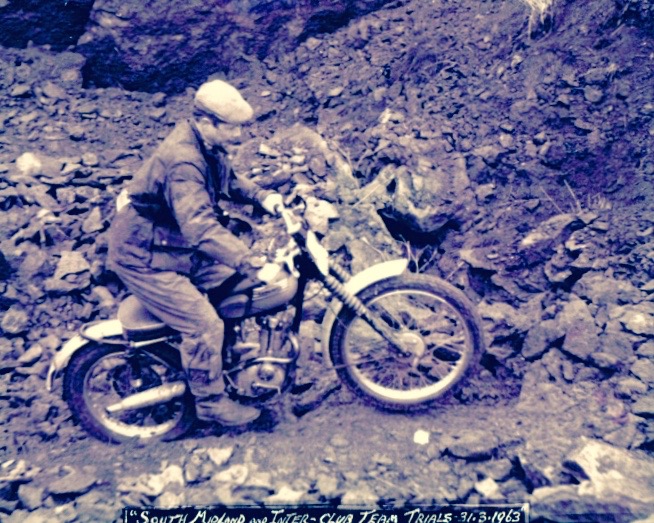 Here is Ted Freeman riding my new TR 20 Triumph Cub in the South Midlands Inter-Team trial on 31 March 1963...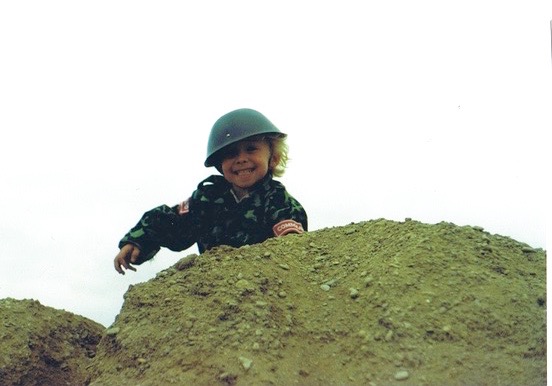 "Over The Top"
He always was, "Your place is in the army my lad " they used to say.
Instead he decided on a career in two wheeled transport.
Yes This is Son Lee Prescott.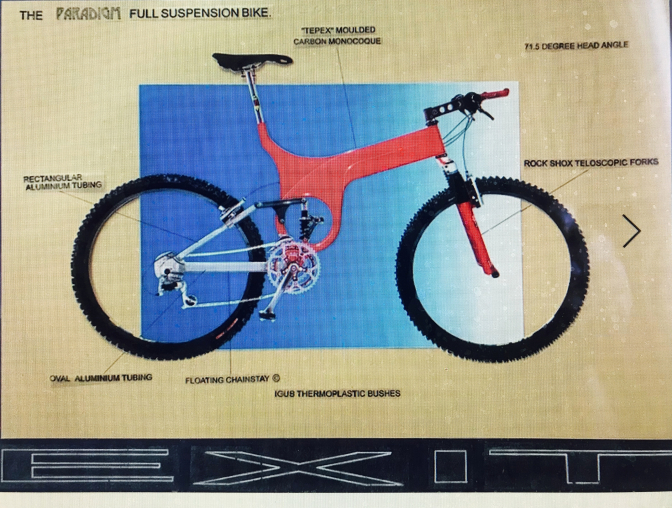 This is the demo card from Lee's UNI project where he built two full-sized bikes for his consignment.
More bikes later.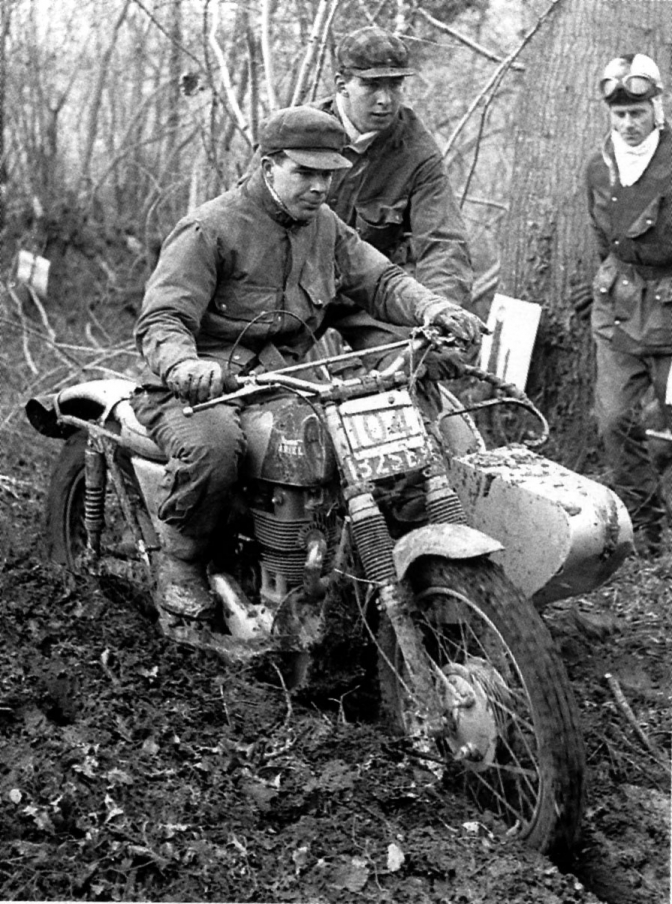 And just one more for now of Dan Shorey and me riding in a trial in Devon where the photo was taken by "Classic Bike Builds"...
More later... Just a Start...