One Off Trials Bikes.
We see these trials builds, but once we have looked at them and the rider is not well known, the bikes disappear into the background and never get seen again. Well this page will at least get them recognised by us the readers of ,
"BSA Otter dot Com".
And if the builders of the bikes get to see them too, we hope they will do a build story for the bikes listed. We will see.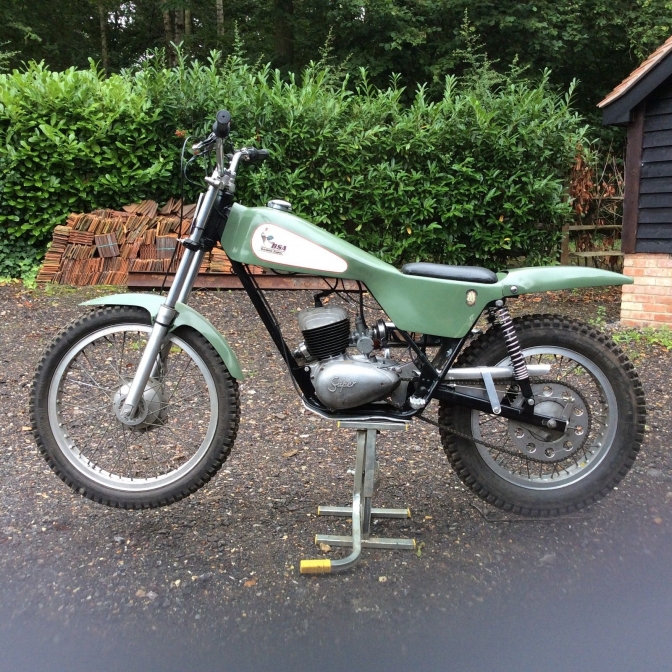 This one is a D7 BSA Bantam Trials Special, with a bit of a Rickman influence...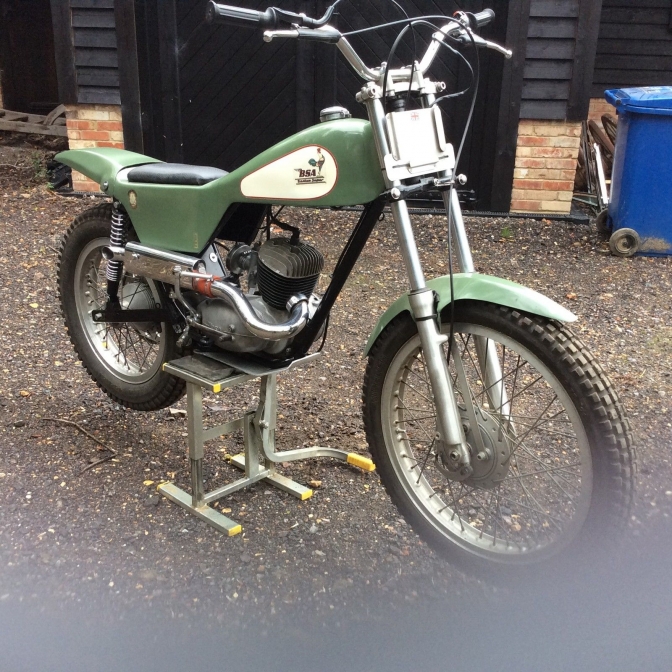 More Photos later..........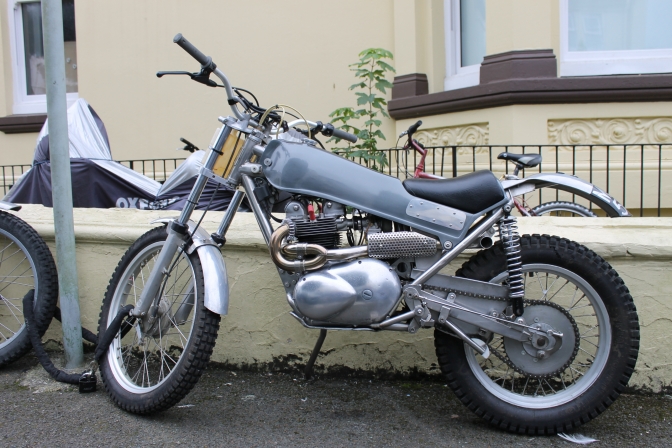 Photos of this bike Courtesy Jim Switzer.
This bike was spotted by Jim Switzer in Douglas IOM at the weekend of the Classic TT 2017.
Jim spoke to the owner but did not get his name?
The frame is built using stainless steel and the Montesa tank is just a cover.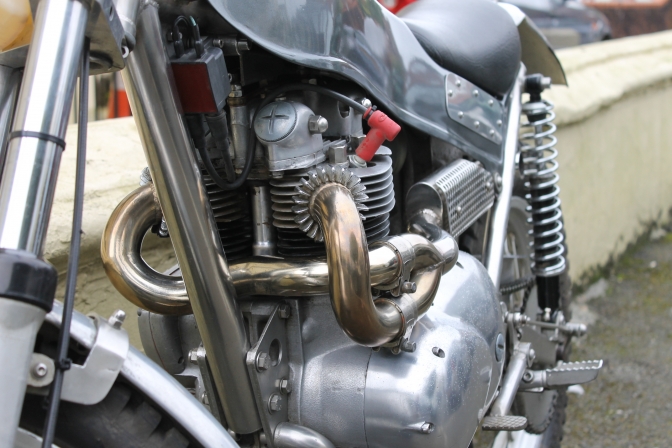 More pictures of this bike later.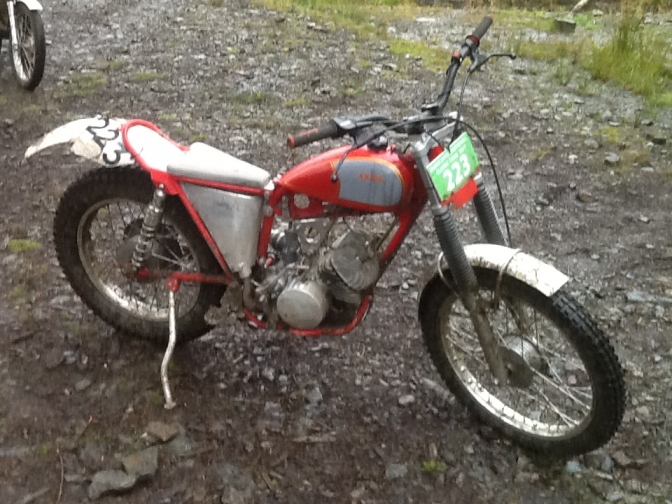 Photo Courtesy Brian Bedford IOM.
This superb Ariel Arrow engined BSA Bantam framed bike was at the Manx Classic at the weekend, and Brian had a word with owner? Andrew Webbe...
We would like the story on this build Andrew, and well done getting a first-class award at the trial. Villiers gearbox fitted I understand.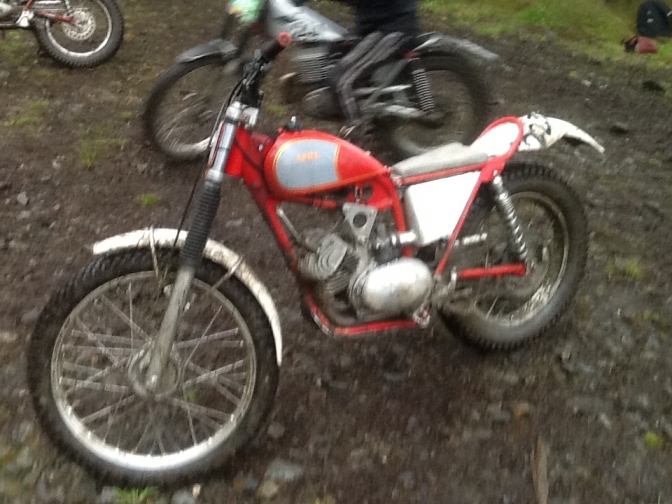 Villiers Chaincase.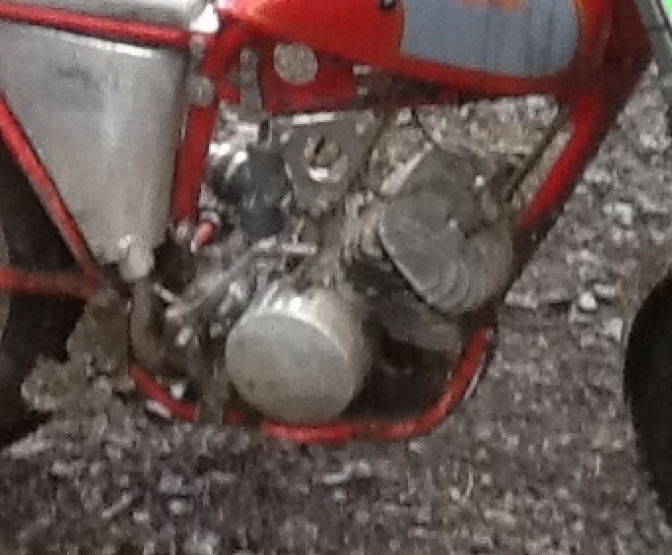 More pictures of this bike later.
I now know who built this machine, using a Drayton Bantam frame.
I will try and find the story later...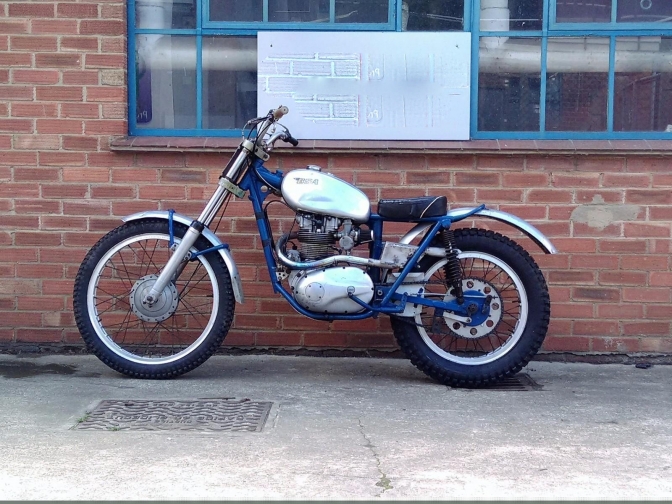 This machine was on a eBay sales page. And by looking at little bits of the bike like footrest's, looks like it was built some time ago and been stored for years?
But the question is, Who built this bike?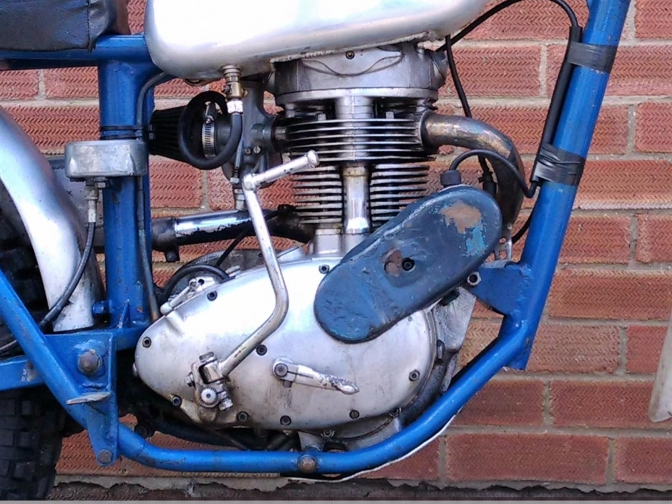 The magneto has got to be a clue to who built this machine?
More photos later.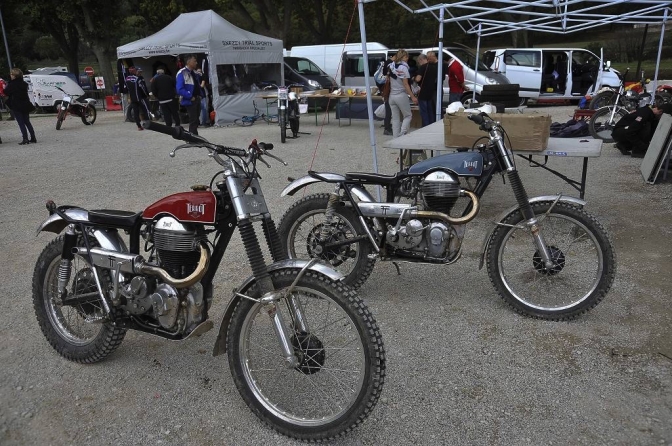 Photo Courtesy Justyn Norek?
One Off, or Two. We would love to know more about these bikes.
So you can see where we are going with this page, and just a start, it can now build and build. And if you have a ONE OFF let us know send in a picture of the bike.
Update later today. 04/09.
*******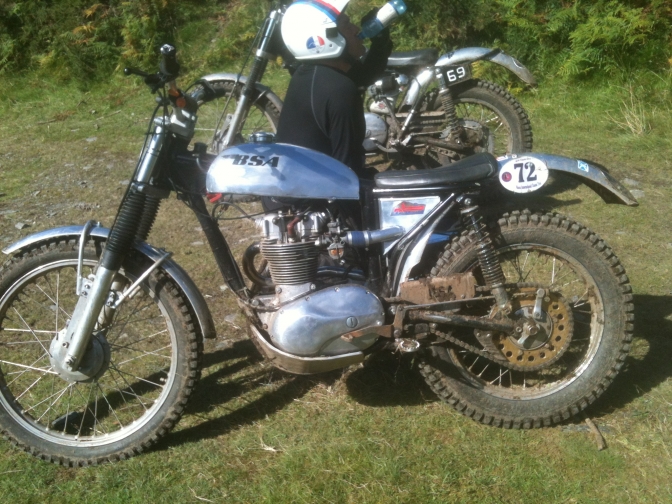 2014 now. Manx Classic trial...
We know the name, but who built this Ariel BSA hybid?
The flag on the helmet is a clue, France.
More photos of this bike later.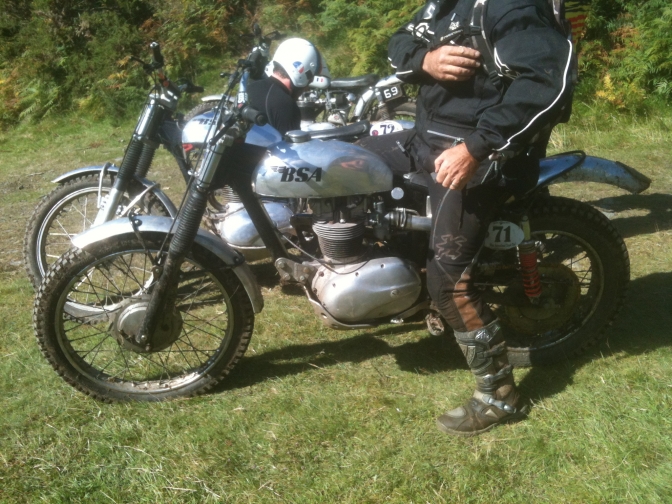 And this one even more of an Ariel-BSA.
Same trial, same gang.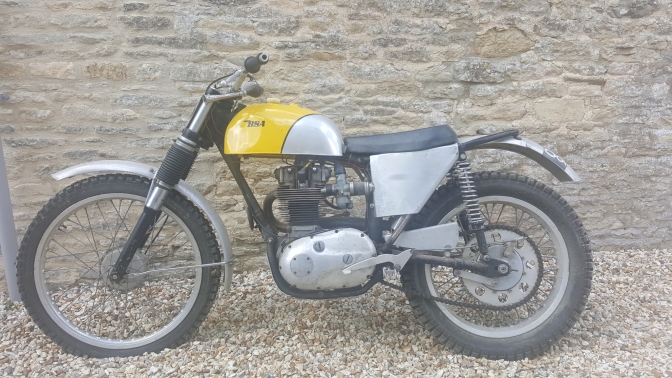 This nice BSA belongs to Paul Morcom, and he would like to know who built it.
The frame is in the "Otter" bracket, and uses a Triumph Cub subframe and swinging arm, in the Scott Ellis manner...
The frame if you look closely seems to be of a bent backbone type.
Paul purchased the bike through Adrian Moss if that gives you a clue.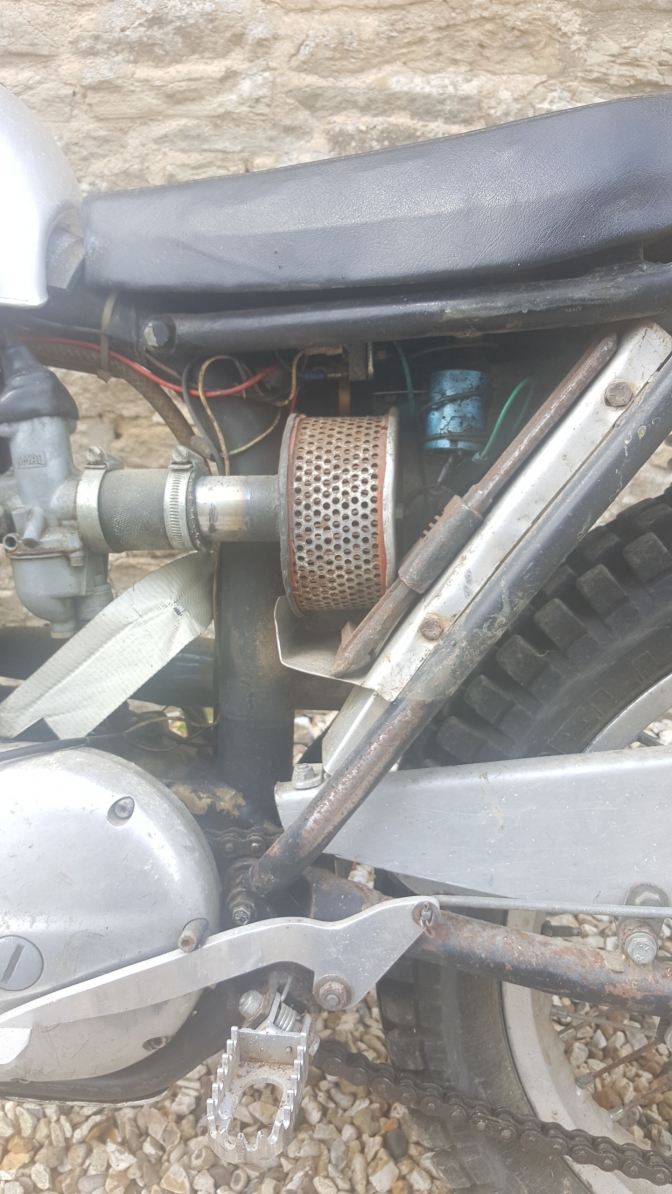 Note: the main tube, and the brake pedal, could be a clue to the builder.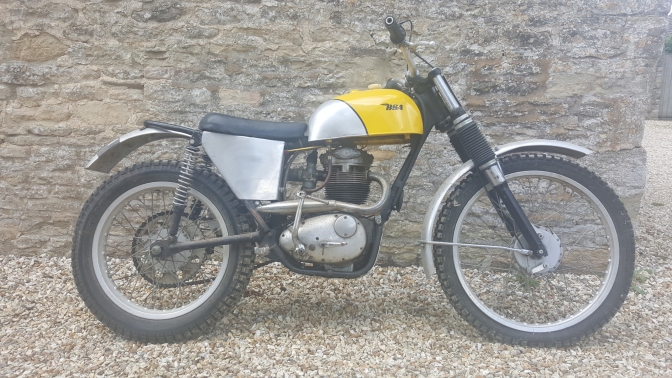 Compact looking machine with the B40 GR engine fitted .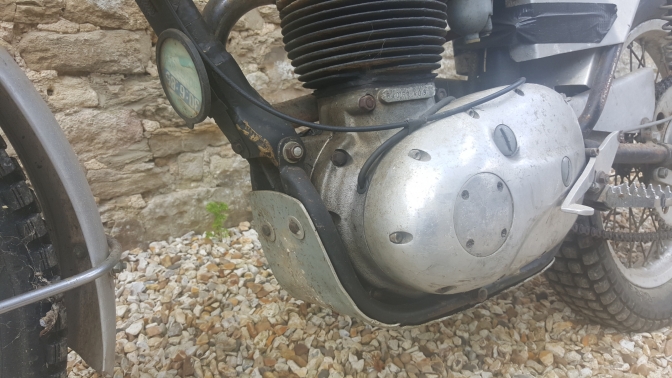 Built in the eighties I think...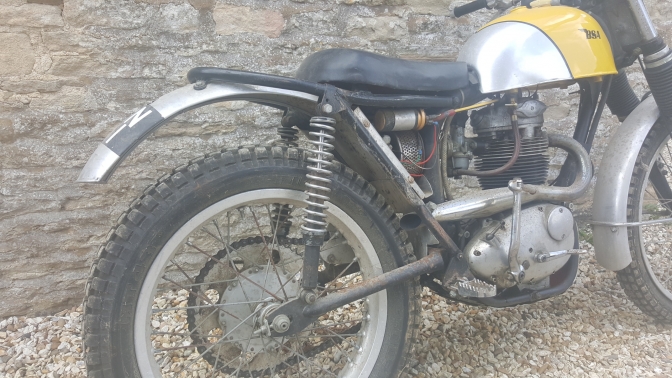 And the Triumph Sports Cub rear end.
More Later...
Updat2021...