Mike Waller's interim,
"Back-Of-The-Shed" build...
Mike has a another build on the cards later in the year that should be very interesting to you...
But in the mean time he has decided to built a Old School Scrambler, from parts lying around the shed...
So Episode Two that is the start of the build..
Mike I have a tig that I can use for "Tig Bronze Welding".. I just need to find a source to get the right rods from...
I bought the new fluxer to go up-market on the frames, and so that Lee could use it on his cycles... and it is great.... But, I like you must have a go with the "Tig" version... Great start mate...PS. Where was Spot-T-D...
~~~~~~~
Here is my "Back of the Shed" scrambler that I need to get finished...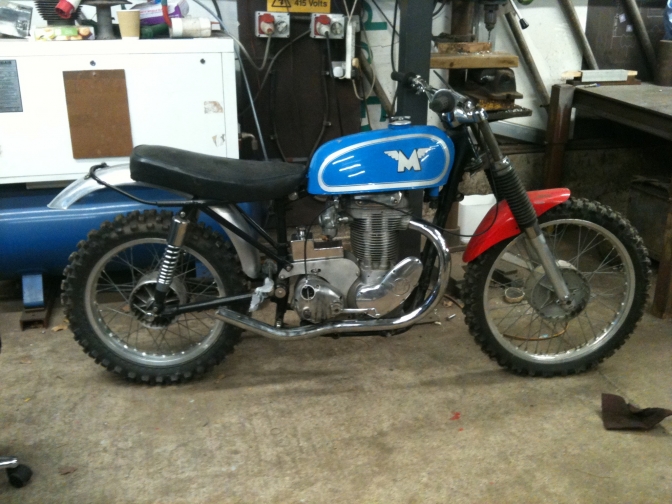 Episode Three....
A Chain of events...
Apparently "Spot the Difference" has now got an agent, and he is asking for a right Royal sum, for Spot to now appear on the channel.
Such a shame, and it has flustered Mike, this right Royal chain of events...
Lets hope they get it sorted, or Spot might have to live in Canada...
Episode Four...
A new Chain of events... and Spot-T-D is back .......
~~~~~~~
Mike I have had a delivery from two smart gentlemen wearing Regal Jackets...
They brought the crown Spot left in London, and asked if I could send it to you...
Or perhaps you can pick it up one day?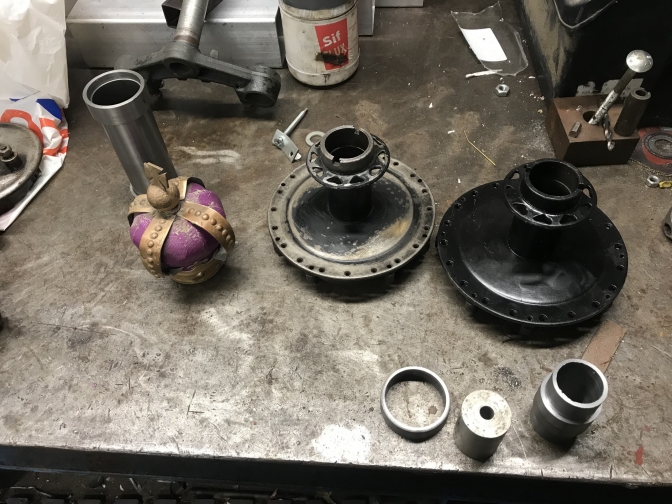 Episode Five...
Getting a-Head go Steady...
Nice to see Spot-T-D... likes a bit of intrigue and mystery...
But he has the right connections for that!... nothing like spicing your life up... is there...Or is it just a bolt from the Blue...
More episodes next week...