Mike Waller's interim,
"Back-Of-The-Shed" build...
Mike has a another build on the cards later in the year that should be very interesting to you...
But in the mean time he has decided to built a Old School Scrambler, from parts lying around the shed...
So Episode Two that is the start of the build..
Mike I have a tig that I can use for "Tig Bronze Welding".. I just need to find a source to get the right rods from...
I bought the new fluxer to go up-market on the frames, and so that Lee could use it on his cycles... and it is great.... But, I like you, must have a go with the "Tig" version... Great start mate...PS. Where was Spot-T-D...
~~~~~~~
Here is my "Back of the Shed" scrambler that I need to get finished...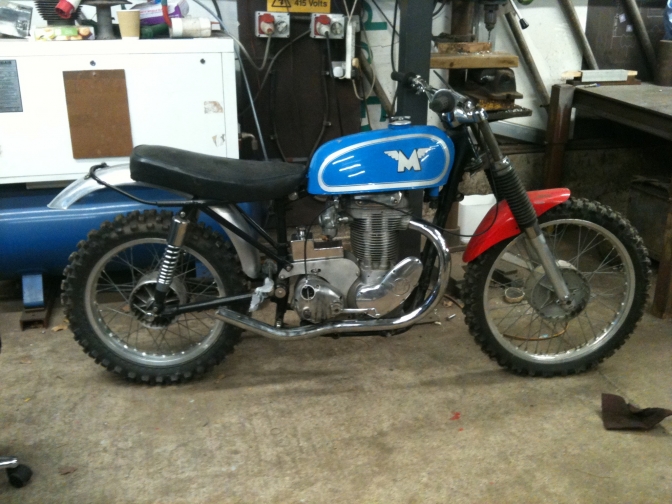 Episode Three....
A Chain of events...
Apparently "Spot the Difference" has now got an agent, and he is asking for a right Royal sum, for Spot to now appear on the channel.
Such a shame, and it has flustered Mike, this right Royal chain of events...
Lets hope they get it sorted, or Spot might have to live in Canada...
Episode Four...
A new Chain of events... and Spot-T-D is back .......
~~~~~~~
Mike I have had a delivery from two smart gentlemen wearing Regal Jackets...
They brought the crown Spot left in London, and asked if I could send it to you...
Or perhaps you can pick it up one day?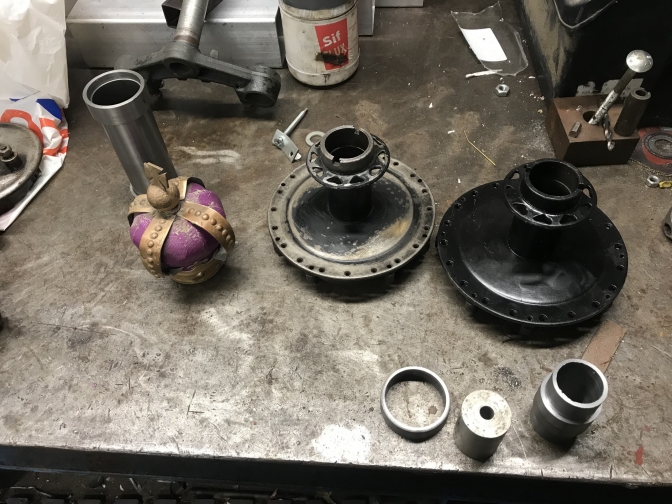 Episode Five...
Getting a-Head go Steady...
Nice to see Spot-T-D... Likes a bit of intrigue and mystery...
But he has the right connections for that!... Nothing like spicing your life up... Is there...Or is it just a bolt from the Blue...
Episode Six...
In From The Cold...Spot's on to one, while Mike is milling about...
Episode Seven
Spot and Mike make a mistake...
What a stupid puppy...
Would you mess with this...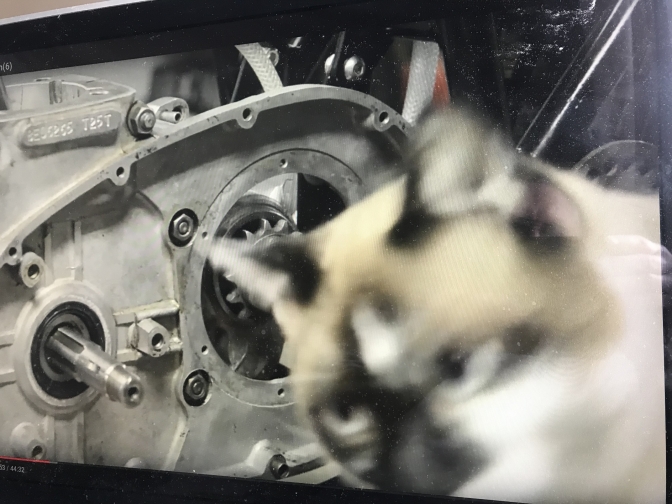 Mike when I still had "Winnie" Sproker, the only thing she fell out with was Kate's and mothers blue Persian cat named "A Cat Mister", and she never forgot that meeting, and steered very clear of cats for the rest of her life...
Episode Eight...
Don't Forget the exhaust pipe brackets Mike....
Sorry about the twitch in yur right arm at the beginning... Mike ...I get it all the time with my Fibromyagia... A story of Give-A-Dog--Bone and you spend the rest of their life looking after them...
Episode Nine?
Later...
Episode Ten...
Wheely?
Spot The Mistake!
Mike I have used a large "Rawbolt" and slide hammer, (and even a bit of heat) to get stubborn bearings out...
But like you I usually turn up a mandrill to do the job...
Episode Eleven?
"A Cut To Far".
Episode Twelve...
"Sending me around the bend"
Spot would not be in the cold workshop, this week...
Episode Thirteen...
Mikes got is foot on the Gas this week. While Spot has a soke in is
"Can Bath"...
Mike. If you welded a length of tube onto the press tool that fitted over the press ram, that would stop the tool slipping and keep it central... Nice job though.
If I could get to the workshop I would make that tooling and make a few "pegs" as I need them, and it don't look as we will be able to buy them for a while...
Take Care mate...
Regards Charlie.
Stay Safe both...
Episode Fourteen...
This Thread is about Stuff with a bit of a brake....
Episode Fifteen...
This week Mike is Tension Building (In more ways than One),
and Spot is off helping the plumber... So will need another bath...
Episode Sixteen...
They-All-Do-That-Sir...
Ahh the good old "Big-Foot" cam followers.
Trying to find a second hand pair that is not cracked across the middle is nye impossible now.. And the newly made ones I don't like, seem too chunky...
~~~~~~~
I know, I am sat here! And could do with the hassle you had Mike, but I would have just drilled an (one) hole through your bracket and then through the air filter and used one bolt, But has I say I'm here in "Lockdown"...
26/05/2020...
OK missed a couple of Episodes...
Just had too much to do on the site...
Back with a good-un...Episode Nineteen...
Where you need a lot of patients...
I call it the Rubix Cube...
And the Manuel was only good for dogs to read...
24/06/2020...
Mike picks the most difficult to spray paint colour...
But it does look good. How much paint?
Spot is feeling a bit Yellow around the gills...
17/08/2020...
So Mike has finished his Back Of The Shed build...
And it has turned out to be a Smart machine... And sounds really well...
The next project was going to be especially enjoyable to followers of BSA Otter.
But due to the Covid Virus, the engine for the project is situated in a State of the USA that Mike can't get to to pick it up at the moment, so he has had to find another project to do before that one....
But I am sure it will happen. Hye Mike.
Well Done Good Job....
More New Project Episodes next week...
Back Of The Shed Two...
Updat2021...