The Richy Vida Page and story...
(Rich Lowndes)
I have followed the motorcycling escapades of Richy over the past twelve months on his YouTube channel.and got to know how much of a gentleman he is, and with true British Grit...and Determination.
I also knew he could sing a bit. But had not got into that aspect of his life until now.. Whowww, this guy can sing...And what a musician.. He played all instruments on the Gary Barlow song below...
A truly talented guy... A face to come out of this crisis...
This page will just evolve like they all do..
14/09/2020...
The one that makes this man much more than a STAR....
Just watch the video...
*******
19/11/2020...
Richy caught the Covid...
Glad you are feelling better...
You know how fit this young man is, just take a look...
And then please stay safe, a few of us would not get through it...
19/10/2020...
Another gem of a video from Mr Vida and friends...
You don't have to go far for a true adventure, and don't need to spend Thousands.
Enjoy and think about the current history....
07/09/2020...
Well done Rich...
An example of a man with a large following of guy's that respect leadership from the man, that is now respected by everyone that visits the Richy-Vida Channel... To control a ride of fifty riders to not putting a tyre wrong and respecting the countryside is no mean fête...
21/08/2020...
Been waiting for this one....
The humanity that oozes from this man and his friends is amazing... I always said some good would come out of this terrible virus and Mr Vida you are the one.
16/07/2020...
Meet Mrs Vida...
And an explanation and sensible decision about
"Wildbad-Weekender" event...
10/07/2020...
The Magic of life... Well done Rich...
A new calf is born on Richy's evening ride out...
29/06/2020...
Another superb video from the man that can...
WildBad...Can
10/06/2020...
A ride out in the wet, is that why I had tears in my eyes?
01/06/2020...
Second in the evening "Ride-Out's" and this little video has a few hidden little gems... Enjoy...
18/06/2020...
"Hope Valley"
The Green-Green-Grass-of-Home...
07/06/2020...
Some people stick to rules, Some act like Lemmings?
Hope we don't have a second Spike..
Well done Rich for showing how it is done....
And sticking to Rules...
28/05/2020...
Just look at the superb photography on this little ride out...
Richy Vida you are a Star in just so many ways...
25/05/2020...
Just "Feel The Love"... "Bike-And-Man"...
15/05/2020...
Nice to see Richy back out on his beloved bike...
What some wonderful views... It is only now after this "Lockdown" has kept us in for so long that we realise that Great Britain is a truly "Green and Pleasant Land"...
14/05/2020...
Feeling down today, been "Locked-down" too long...
The just played this and like always It does the job....
What would we do with out Rich and the band...
One from the late great Tom Petty...
08/05/2020...
One for VE-75..Day...
Rich has the spirit of the Great British public..
and what he has done over the past couple of months has kept a lot of our spirits high as well... Thank you young man...
28/04/2020...
Another Top of the pile number from Richy and the boys..
Just take a listen to this one How good is this band...
Paul McCartney & Wings "Band-On-The-Run"
Take it away fellas...
21/04/2020...
Today's song has to be top of the list...
Our top ten perhaps.... Chris Stapleton's "Tennessee Whiskey"
This should be released to the general public.... would have to go to the top in my mind...
More New numbers at the bottom of page...
12/04/2020...
OK I have moved this "Lockdown" number to the top of the pile for
Easter Sunday...
And I just hope we don't in the future "Look Back In Anger" as the song says...
Stay Safe Stay Indoors..
Richy is joined by the other band members for this...
Just Brilliant guy's. More Please...
~~~~~~~
You could say that he is a Wildbad boy...
Take it away Richy...
"Lockdown" songs and more...
Mondays song, It ain't California...
30/03/2020...
Here Is one from five years ago...Take Me Away..
For Tuesday the last day of March...
Well in the theory that two is always better than One ..
I could not resist this one either...Country Roads...
The more I delve into this young man's story the more amazed I am..
I think I just need to write it how I see it in my own words... So bear-with me for that.
Please don't just leave this video because of the shaky start it only lasts for a minuet or two ,and you would not want to miss this... Respect...
~~~~~~~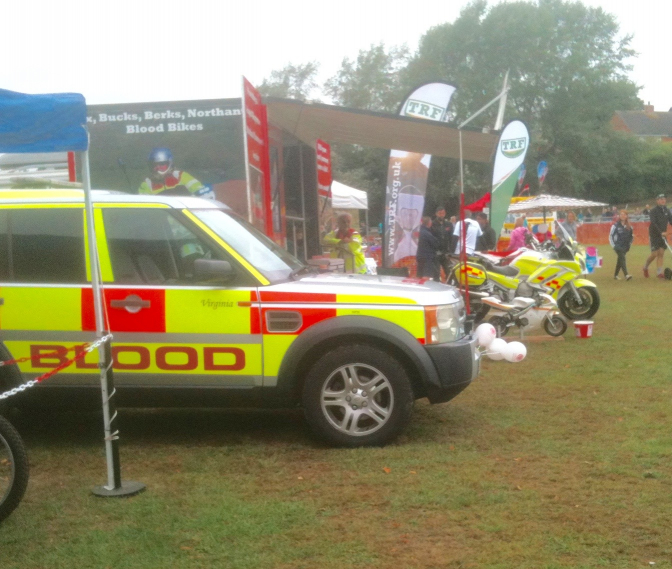 ~~~~~~~
"Lockdown" Wendsday 1st April...
You will like this old song this boy is a Star... for us..
"I Recall a Gypsy Woman"
Thursdays song on later now I have the keyboard back working..
03/04/2020...
So The Friday "lockdown" song is ... the Classic by
Leonard Cohen
04/04/2020...
Here is a diffrent video from Richy for "Lockdown Saturday...
You will like the second half of this video...
Enjoy...
New song from Richy for the NHS...Keep Safe everyone...
"Man In The Mirror"...
Richy breaks out the Twelve string guitar for this very appropriate song What a talent this man has...
"People Are Crazy"...
( Unfortunately the minority are and wont stick to good advice.)
Stay Indoors and Keep Safe...
13/04/2020...
Just been listening to the silence out side, and thinking how long this "Lockdown" is going to be, a long time folks has Richy might say.
So I needed an instant boost to the day... So checked out If there was a song for today from the star that is...
There was and this is it.
and every one has a life "Story"....
14/04/2020...
The Late ,Kenny Rogers ,"The Gambler" ...
16/04/2020...
NHS Support Day once again..
And another song from Rich to lift the Spirit once again...
"Happy People" Lets keep Happy and Safe while we can...
And remember who is working for us on the Front Line...
17/04/2020...
This is the 'Lockdown" version of the "Eagles" Take it Easy...
If you remember the studio version I placed on the 2020 News (Decade) page...
This just proves what you can achieve with determination. In a situation that we all everywhere are in..
Stay Safe Folks...
And enjoy this...
18/04/2020...
Just to remind us all how devastating this virus is, Rich sings a song from the Late John Prine...
A victim of this Pandemic...
"Lonesome Friends of Science"...
20/04/2020...
This man has become so much of a STAR... over the last few weeks and the renditions just keep getting better... and he can edit a video or two as well. Thanks Rich...
Ed Sheeran Perfect...
Now if ever a person wanted to break into a record career this young man deserves it more than many...
And you now know he has the talent to do it justice..
I am sure the name Rich Vida will one of these days be on a record label or someone is not doing their job....
One of his own songs Enjoy...
25/04/2020...
Another Lockdown number that we all know, and helps us to think of getting back to where we were ..
Like this version a lot Rich...
Sunday 26/04/2020...
Enyoy your "Lockdown Day" folks...
Another gem from Richy...
John Fogarty's
Who'll Stop The Rain...
04/05/2020...
Another Priceless rendition by Richy , of the Covid 19 victim, the late John Prine...
"All The Best..."
16/05/2020...
What a super version of "Run-away-train" this is from a voice with Star quality...
Stay Safe People...
More tomorrow
More Later...