Welcome,
Benvenuto,
Bienvenido,
Bienvenue.
To BSA "Otter".Com.
The "BSA Otter", 2018 News page.
For all that is happening in the
"Classic" Motorcycle Trials World.
BSA Otter.Com from Anthony Prescott on Vimeo.
From BSA Otter Dot Com,
A very Happy Year in 2018.
New pages on tomorrow.
Now Weekend.
And Updated pages most days of the year.
And we are going to make this year 2018 A year to Remember.............
At BSA Otter!
So Jumping into the New Year.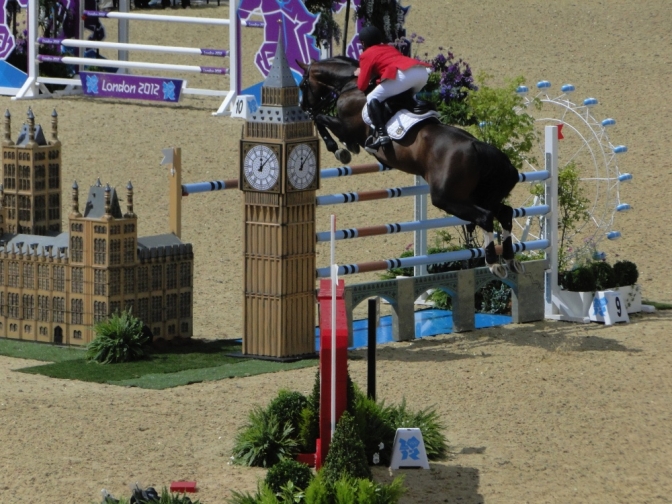 And I did like the challenge of constructing, along with my brother, and then air brushing, The Queens tower (Big Ben), and the Palace of Westminster.
We will try and make this year more Art,y one way or another.
With a detailed page on the methods of finishing your rebuilt machine and I hope that is a "BSA Otter".
Also we will try and build another BSA Otter cheaper than the BSA "Otter On The Cheap" from a few years ago.
This time we will use parts like ignition and carburation etc, that has not necessarally been tried before on a BSA unit motor,( all though we all know someone will have done it) and try and find other ways to save costs on a BSA Otter Build.
But you Now know how this page grows in twelve months, with stories that we dont even know is going to happen.
I will when I find time shortly, trying to find an easy way of letting you all know that are interested, when a New page , or interesting News Is published.
It will just mean that I will have to have your e-mail address, but it will only get used from this site, and NO others.
Much More Later.
You know how it works.
~~~~~~
01/01/2019.......
Best Wishes for the New Year...
New Page tomorrow.......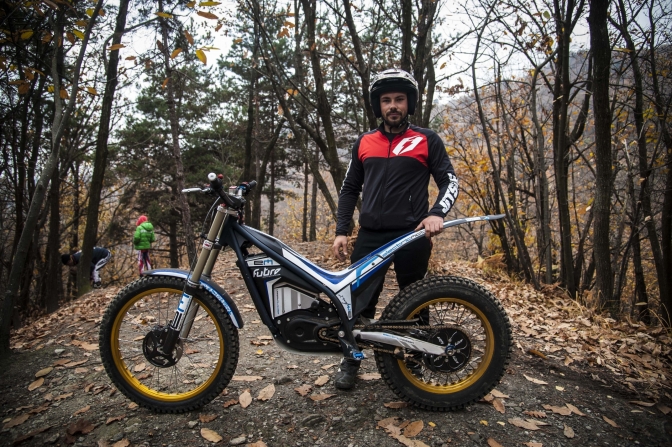 Photo Courtesy Justyn Norek...
"The Future" Is It?
~~~~~~~
22/12/2018...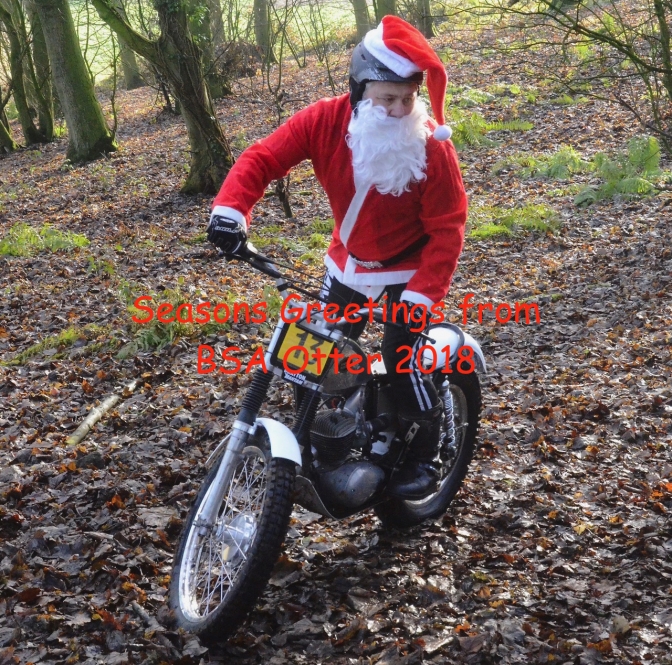 Photo Courtesy Eric Miles... Martin Mackenzie in the Christmas Spirit BMCA Knighton 2016.......
30/12/2018.
Reach for the top…….
2018.
Another year gone.
And the Classic Trials Scene seems to be on its lowest ebb ever in the UK.
But in Europe the scene is very buoyant and in the US it seems to have a steady growth.
So what have we done wrong?
Probably lack of leadership by the governing bodies in the UK is the main problem…
With the couple of national trials series run by independent groups that set up their own interpretation on what they think Classic trials should be like, but seem to cater for the top two or three riders and make sections just too hard for the majority of the field…
The age factor is the underlying problem…Now that the young guy's that rode twin shocks in the seventies and eighties are getting older and have fulfilled their dream of once again owning and riding a twin shock the same as they did in their youth. Find that the steeper and tighter sections that there are now just do not suit their older bones and bodies anymore….
The younger lads who grew up riding the first monos and non seated bikes, just don't seem to be interested in the older twin shock bikes because they never rode them in the first place….
The only time they get remotely interested is if someone offers them a ride on their machine in the Scottish Two Day trials.
Why is the scene so much better in Europe?
Well they "Ride-What-You--Brung" and do not have the same passion to have everything trick, on their bikes as we seem to over here. You don't often see more than one bike the same… and the relaxed ruling on parts does not even get a slight glance let alone a protest…
The trials are also treated as events and a social gathering usually over three days it seems. And the trials riding part is a lot more fun when you have been socialising with the same people the evening before. And then again afterwards.
This to my mind is the only way forward for us here in the UK, seven or eight weekend events would I feel boost numbers and put the fun back into riding.
And may even help to stop the amount people spend on a tricked up machine if no one takes any notice.. Of the machines, and don't really care who comes out top at any particular event…
Will this happen Doubt it. But I am bias, as you know I know this type of event works…. Bring Back the Classic Trials Show…
More tomorrow on the 2018 bike builds, or perhaps the lack of them…..
~~~~~~
2018, has been a funny old year with bike builds, it seemed to promise so many but then went quiet, and may be they happened but I did not get told about them….
Perhaps just a slow year in the shed, and with the hot summer days over here in the UK, who can blame you for having a year off?
And perhaps like me, thought are well when I get my bikes built up perhaps the trials scene will do the same… and we will kick off together.
Saying that I probably did more work in the workshop this year than many before it…
With the Brackley show looming in August I got around to finishing, well assembling, the second Mini-Otter for that event and fuelled by the response we had at the show, built another two frames by the end of the year.
And just spent three days with the help of Brian building number four up…
Also the OC Otter frame is at the powder coaters to be the next job in the New Year..
Bob did finish the ELStar build and even had the previous owner over to look at the finished machine, and this put ElStar back on the map.
Bob is now doing the same with a Butler, and I have just received pictures of the same thing happening to another, with an interesting story…
Stars of the year, and it is Otter related, as we built the sidecar, and provided third party back up, is the "As Seen From The Sidecar" story. And due to come to a climax by finishing at the Ace Café on, or about the 19th January in the new year…
More sidecar antics will happen later I hope…
Loosing three friends this year was hard to overcome, but we all know this should drive us forward to live every day, and enjoy it.
The big surprise of the year as been the number of you that have joined me on these pages… and it humbles me to think that you are interested in what I set out to do, and just drive the Otter motorcycle breed forward, and to put some things I thought interesting onto these pages along with my flights of fancy, that I know some of you enjoy…
But to have 40,000+ of you a month taking a look is mind blowing…
So for the New Year, I just hope that I can keep putting the new pages together to keep you interested in the Classic Trials Scene and the stuff I am interested in…
So a BIG thank you for being part of the BSA Otter family.
And a Happy New year to everyone…….
~~~~~~~
I Will Start Winding up the year tomorrow. But just been reading the 2017 News Page, and I must say I did not expect to be using this again, so quickly.
And for the wrong reason.......
~*~*~*~*~*~*~*~*~*~*~*~*~*~*~*
Class from the first time I heard "It Bites". Respect and now more so in 2018..
Its Christmas!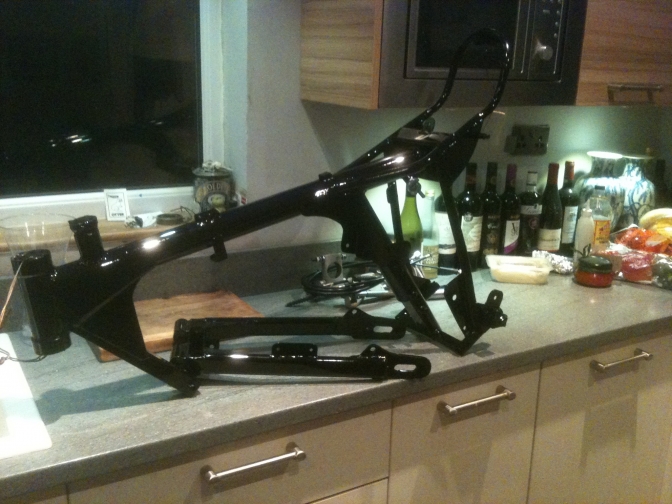 Hmmmm Lego.......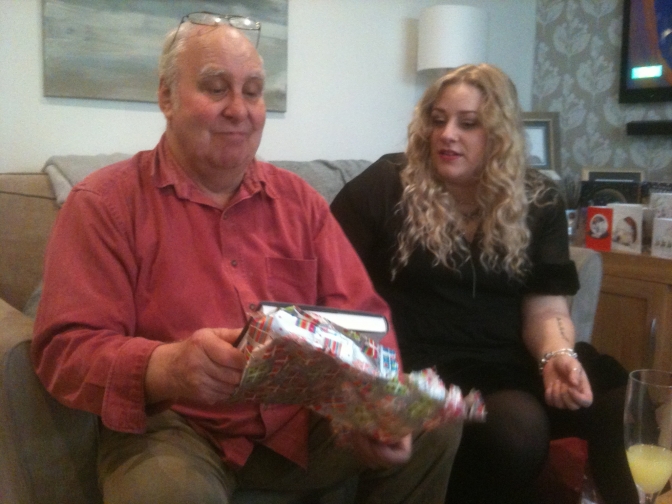 And a Motorbike ..Book...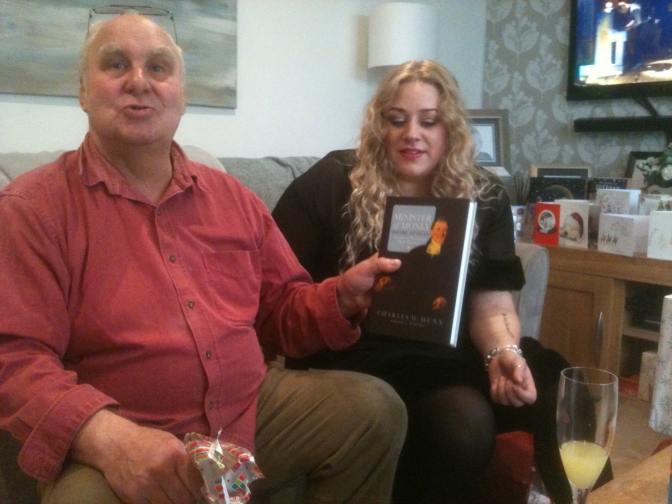 No... No... But "Minister of Money" now thats the sort of Vicar...
And named after two of my bikes. Henry and Duncan.......
First class TSB enjoy your Christmas.......
~~~~~~~
24/12/2018
My Heroes.......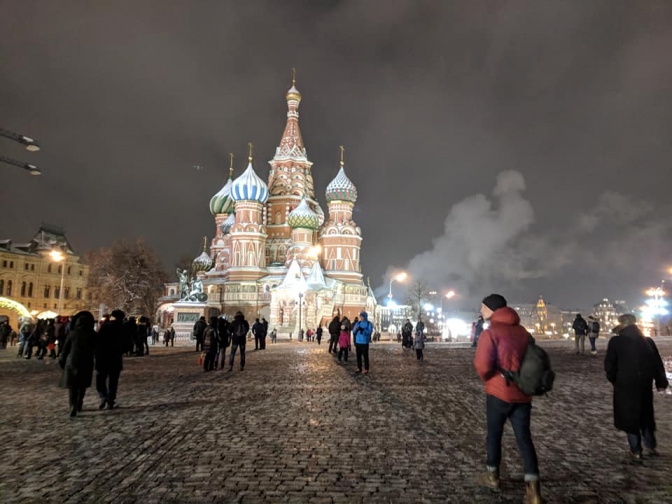 We've made it to Moscow!
Over the past six weeks we've racked up 9200km from Vladivostok to Moscow. It's safe to say it's been the hardest thing we have ever done. We never imagined that it could be so hard. At times it just felt like the most horrific idea of our lives. We drove in temperatures as low as -37C and we now know what cold is. When you do something like this people will tell you that cold is cold and -5 in the UK is no different to -30 in Russia. They are wrong.
A slight breeze feels like it's going to take any exposed skin with it and it's just incredibly uncomfortable.
Fortunately though, the cold weather gives way for the most fantastic atmosphere from fellow people on the road. There's a mutual understanding from other people of just how cold it is and they do anything they can to help you. Whether it's been strangers pulling us over to make us a coffee or the biker community warming us up with copious amounts of vodka, we have been dragged along by the kindness of the Russian people.
For us, this has been the ultimate endurance challenge. We've crossed 7 time zones and driven every day for six weeks (except one where we fixed the bike). With roadside repairs and pushing up the odd hill it's been physically exhausting. We've both shed the pounds - Reece has lost a stone and Matt has lost a half of one. But it's also been mentally draining. Don't tell our mothers but we've spent almost everyday praying that the next slip won't be in to an oncoming lorry and that we'll live to taste the borscht at lunch...
The people have been amazing and the scenary has been mind blowing. It's been an incredible experience and something that we will never forget (for so many reasons).
Make it all worth it and donate on our fundraising page at www.asseenfromthesidecar.org/donate - all proceeds going towards organisations fighting modern day slavery.
Thanks for all of your support!
Tomorrow we'll continue on with the final 4000 kms of this journey back to Ace Cafe London Ltd for our arrival on January 19th. If you fancy joining us, check out the event pinned to the top of our page. We'd love to see you there!
P.s. Moscow is off the scale impressive. Pictures to come tomorrow.
And a final special mention to all our sponsors who without them we'd probably still be sat at the Ace enjoying a fry up wondering how to get this trip off the ground.
Flight Centre UK Devitt Keep Britain Biking Overland Magazine GazeboshopGreenwood Builders (UK) Ltd Kuishi na Kuishi Survival Wisdom Ltd Oxford Products Ltd Snugpak Alpkit Splashmaps Honda Hagon Shocks UK
Charlie~Oo> If you are interested in the ride into London or the ride in to Banbury on the following day, Contact me for details @ char7748@tiscali.co.uk
Photos and write update on the "From Russia With L ove" page later.
Song for the chap's
"It's Been Emotional."
If you set your sights high,
And reach for the sky.
Who knows what you can achieve.
And what human endeavour perceives.
A target to the top and you will never stop, until you reach this goal, one hand to paint the toile.
Our inner spirit rises to get to new horizons…
Our soul is the challenge that we all need to manage.
~~~~~~~
Reach for the top and we will never stop until we fulfil this dream. The power of man is great, when there is only one escape, to reach for the stars and fulfil your dream, and fulfil your dream, so never ever stop until you get to the top.
~~~~~~~
And with this challenge inside of you, your life will continue to drive you, onto bigger and better things while you are still strong, and keen…..
And then when you get much older and can say what you have done, and pass onto your children the law of the smoking gun.
~~~~~~~
Reach for the top.
~~~~~~~
We only have one chance in life and should grasp it with both hands don't say No we can't do that. Until you have gone out and tried.
And if nature beats you, you can stand up very proud. And say at least we tried, and say it well out loud…….
Oh yes and if nature beats you, you can stand up very proud. And say at least we tried, and say it well out loud…….
~~~~~~~
Reach for the top…….
~~~~~~~
Otterman©.......
~*~*~*~*~*~*
Looking forward this in 2019....
Merry Christmas Mike.......
20/12/2018...
Did you watch the Henry Cole, "Motorbike show" specials.?
Don't forget you can read the true story of the Mike Hailwood Ducati win at the 1978 TT written by Pat Slinn midway down the page listings.
And don't forget the stories, etc, at the bottom of the listings that were put on for Christmas a couple of years ago,
The Christmas Tale (tail) is still one of my favourites and true, and brings back those memories very vividly even now...
18/12/2018.
BMCA Leamington trial report and photos.. Next trial next year on the sixth...
16/12/2018.
New page "HOO 66H is Lost"
Page update Amal Carb page ,
Dirt-Doc, Carburettor tuning tips...
Plus "Otter Frame Painting "page Update.
12/12/2018.
BMCA latest trials report now on.
09/12/2018..
Hows this for a Christmas Card...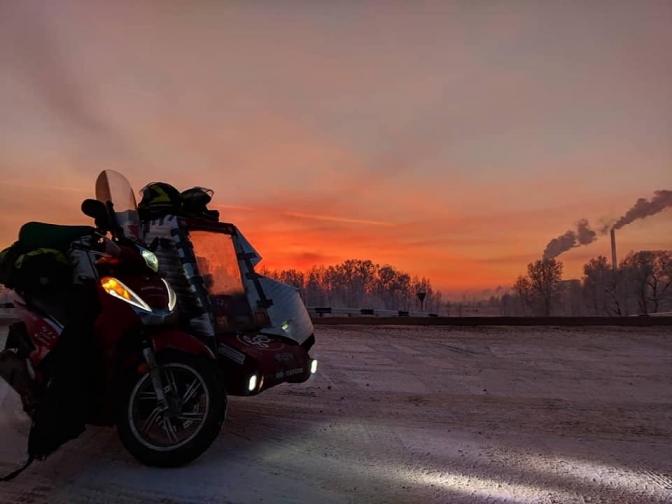 Photo ASFTS ©.......
At -34 the intrepid duo are still making progress across Siberia, with the help and warmth of the Russian people.
I have updated quite a few pages this week and worked on some of the new ones. But while the weather as been kind I have spent more time than usual this year in the workshop. which means more has been done..
And we have several bikes to now build up.
So Much more later as always before Christmas...And a big thank you to the multitude of new visitors to the site..... I am Amazed...
06/12/2018...
A Bad year this year loosing so many friends...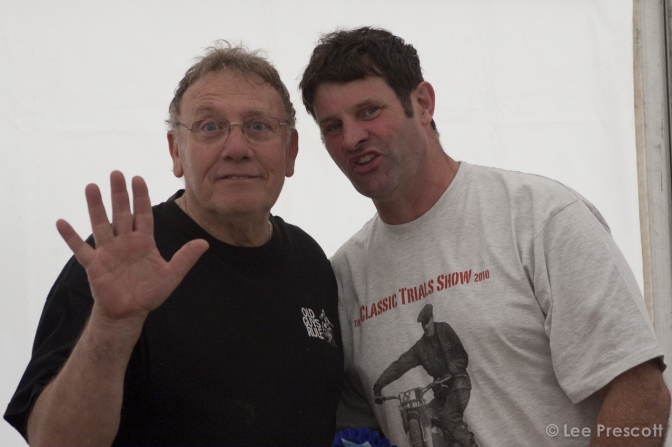 Goodbye Old Friend......
Peter Armitage....
~~~~~~~
03/12/2018.
BMCA Mamble Trial report.......
Updated page IPADDLED. INTRESTING ITEM..
01/12/2018..
It is with regret that I can report that reporter and photographer extraordinaire Al Ussher past away on Wednesday. Condolences to the family, there was a page in the pipeline about his work after coming third in the Moto-Photo competition recently, that page will continued with words from his closest friends..
29/11/2018.
Sad couple of days guy's
Had to have the Star that was Winnie Crilley put to sleep..
and then heard another good friend of ours had died... More on that later...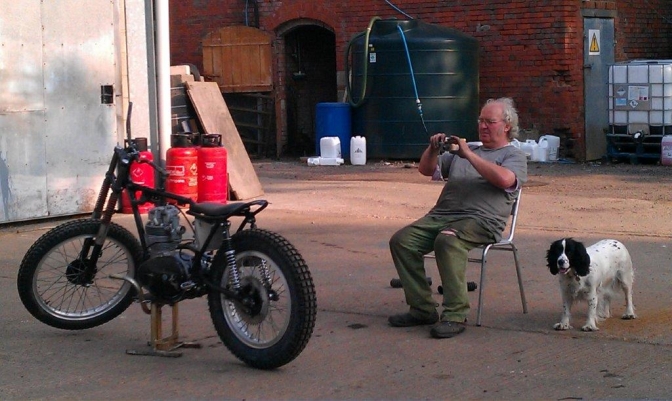 Sprocker Spaniel "Winnie Crilley' 2003-2018.....
28/11/2018.
Just been sent this, very interesting, we will have to give it a go, and it fits in nicely with the "coming soon" page about fuel and carburettors...
Just confirmed with Esso that "Synergy Supreme Plus" is ethanol free, other than in Devon, Cornwall, Teesside and Scotland which are served by refineries that do not supply E free fuels.
BMCA Ombersley trials report....
27/11/2018.
New Page..."Dirt Doc" guide to Twinshocks.......
25/11/2018...
Page update "BSA's 2016 Manx Classic Plus RAP Bantams"
24/11/2018.
NEW Page "Home James".......
23/11/2018
New Page up "Soldering Pot-ential"
Making your own control cables.....
Ipaddled to long 2018 on later.
20/11/2018..
BMCA Wilderley trials Report and Results.
18/11/2018.......
Thought we had a good day trials riding in the IOM today until the
"Mini-Otter "1" decided to deposit Brian onto the brutal Doon Quarry rocks, long story Brian has been stuck in the famous Nobles Hospital for the past six hours getting a broken shoulder sorted.. Get well soon mate, Hope you ent bent the bike to bad.......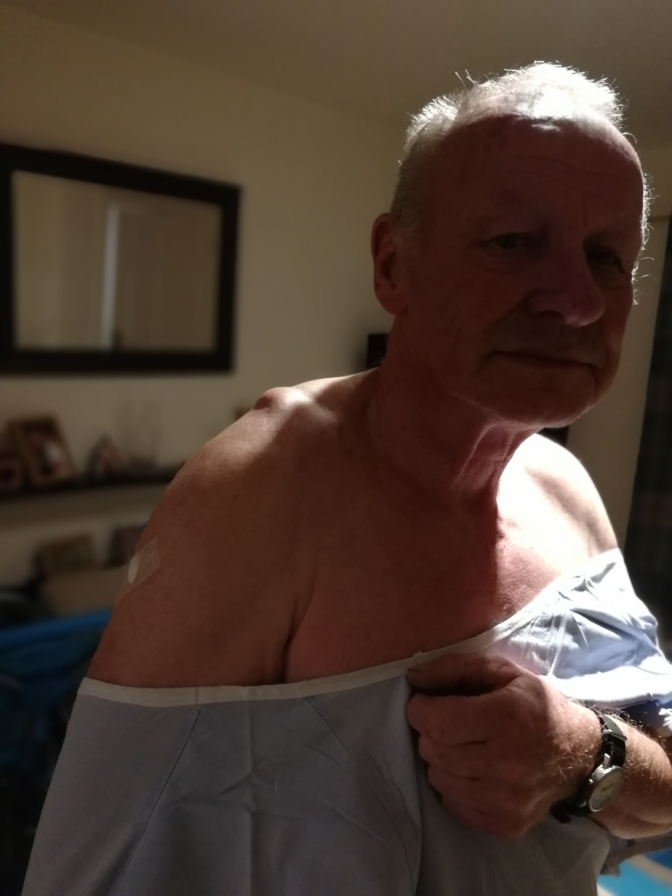 I am going to start a New section on the website next week named
"Dirt-Doc".......
This section will try to help you with the problems you have with your off-road trials motorcycle and even others....
I have a far outreaching team that specialise in various aspects of the trials world, and should be able to give you constructive answers to correct your problems.
If we can't help we will say. But someone else reading the pages may have the answer for you. And all they need do is e-mail me.
So if you want to set the ball rolling send in your problem today... we can't start the pages without questions can we.......
~~~~~~~
New pages on making Control-cables at home and what you need to do the job.......
And also the same on fitting tyres and what is available....... in the coming week.......Also end of year I-pad page.......
17/11/2018.
New Page Up. "From Russia with Lov e".......
15/11/2018...
My Mk1 and 2 Faber Otter pages updated.
New Pages this week end.......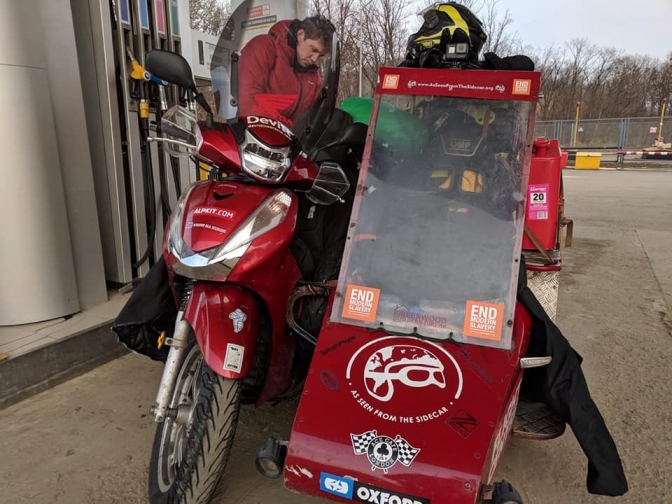 "The Chaps" are trying to get back from the cold. "From Russia with Love", BSA Otter is leading your front wheel.......
Page up tomorrow.......
14/11/2018.
Mini-Otter Lo-Cu-Sct page updated with information and photos of
Mini-Otter "Four"............
11/11/2018
We Will Remember Them.
~~~~~~~
07/11/2018.
Here is a little Gem for you made by Malcolm.
The

as-seen-from-the-sidecar

manufacture.
The chaps are now on the last leg of the journey from Russia back to the UK. we will have a page to follow the last part of this epic journey.
06/11/2018.
BMCA Knighton trials report, photo report later.
05/11/2018
Hi,
Been a while sorry, but had things to do. behind the scene so to speak.
Anyway the rest of this month looks like being a bit more constructive as I have loads of pages to update on the progress of bikes I have been working on.
There is a new page on making your own control cables, a photo series, with all the pitfalls, and should you wait and get a professional like JJ Cables to do the job.
Also we now have the continuation of the last part of the around the world trip with "As Seen From the Sidecar", Story on that later and a page now.
And a page on "Twins in sidecar trials" over the years, did it work?
And we will attempt to build a replica of the first Sprite Trials frame used by Dennis Jones, using the same CoTTon frame as a start, and his information hopefully.Then we will have our own photos of the way that frame evolved.
And a lot more.................
31/10/2018.
BMCA Buildwas trial report, and Photo-Report this week.
23/10/2018.
BMCA Trials Update.on 2018-19 page.
21/10/2018.
I was asked the question, "How do we get New blood into Classic Trials" (or any other to that matter) here in the UK, when the sport abroad is flourishing!
I replied.>>>>>>>
Hi
Back in 2010 Mick Andrews
said to me, the only way to keep trials interesting is to make it an event, Preferably over the week end, and where all the family could attend.
Entertainment and stuff for the family to do while the guy's were out riding their trials bikes on an interesting route with lunchtime stop, and the whole emphasis on having a fun weekend.
With the youngsters at the event, they get interested in the trials part of the event, and want to join in as they get older.
So that is what we set out to do at Stoneleigh, It was before its time, and I recon that it would have probably had more input now.
But we shall never know.
Can't afford to loose more money trying again.
But like you say
the continental way.
Regards Charlie.
Charlie~Oo>
Let me know what you think.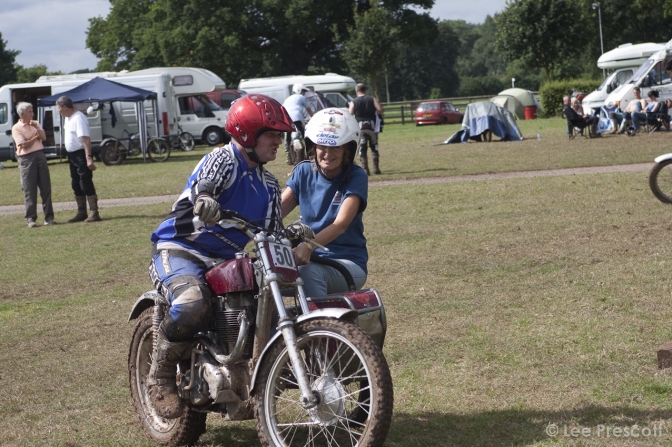 ~~~~~~~
19/10/2018.
Jim Pickering Funeral on BMCA 2018-19 page.
17/10/2018.
BMCA Easthope Trial Report and photos.
11/10/2018.
NEW Page up, "Fitzroy What Have you Done".
You will like this one.
09/10/2018.
BMCA Hunnington Trial Report. on BMCA 2018-19 page..
08/10/2018.
Hi Guys. I have several New pages in the pipeline and have updated quite a few lately.
But ask myself should I really spend up-to fifty hours a week. continuing to delve for the truth about interesting Trials Motorcycles that were built, and still are, when the sport seems to be in decline?
And find that my hobby site has started to upset some of the commercial press for some reason.
Do I continue? please let me know.
Your comments can be published.
~~~~~~~
06.10.2018.
Another man that revitalised the Classic trials scene over the past few years ,has lost his long battle with cancer,
R.I.P. Jim Pickering,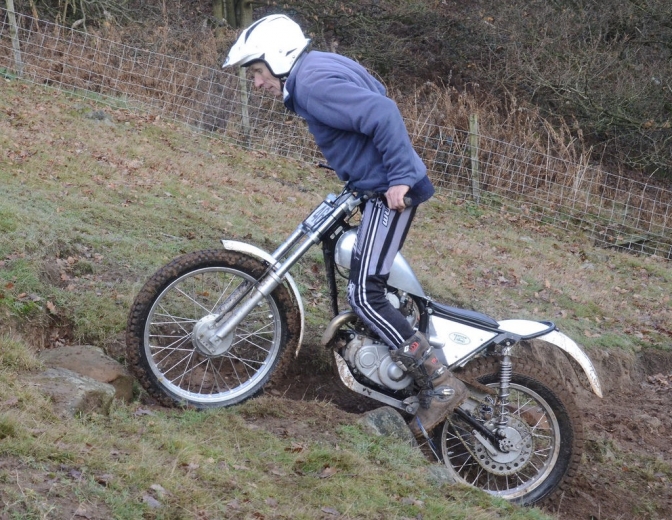 Photo Courtesy Eric Miles.
BMCA Trial Dec 2017.
~~~~~~~~~~
There will be more on the "Drayton Page" later about the man.
~~~~~~~
04/10/2018.
Another Star that spent most of his life in Banbury although being from Wales.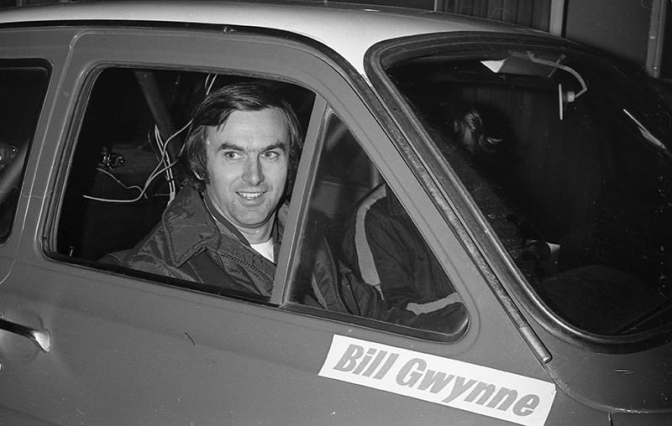 Photo Courtesy Deryk Wylde.
Bill Gwynne Matchless Metisse. RIP.
01/10/2018.
BMCA Milwich trial report.
from Dave Wood.
25/09/2018.
New BMCA 2018-19
New Page and first report from our new reporter this year.
Thanks Luke.
Also a vast amount of New Material on the Harry Stitt BSA Page.
23.09.2018.
Quick update.
OC frame now has the engine plates made and fitted with a C15G bottom end. Just the footrests to sort, then for a black coat of plastic.(Photos later, on that page).
We have a New BMCA reporter taken over from Al Ussher, thank for all the time you have taken Al been good, and I know you will keep in touch.
So Luke Stratton, is the new Reporter. and is probably getting very wet today doing the first report and riding as well, Good luck Luke.
New page up shortly.
I have some New photos from Justyn Norek that should be of interest and proves how the Classic Scene abroad is very buoyant,at the moment.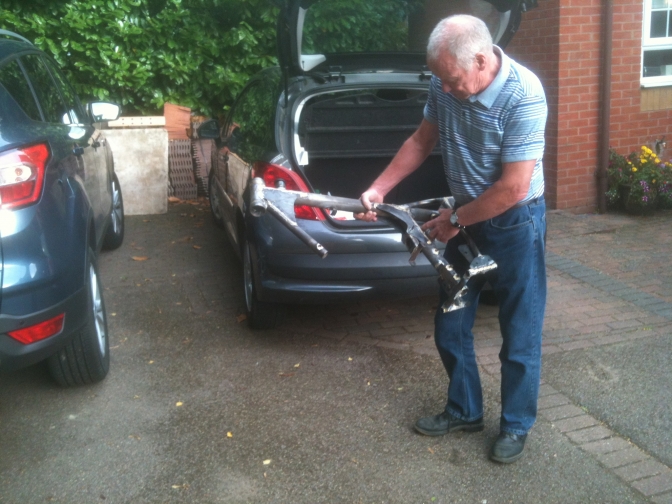 Bryan inspecting "Mini-Otter" frame three, the Master frame for the production batch. New jig to be built from this frame.
~~~~~~~
Photo Courtesy Stuart Bedford.
BSA Otter Cheaper, Frame Finished.
20/09/2018.
Well that has been a good two-or-three days at the workshop.
I have finished "Mini-Otter" frame three, Sold frame four, built into a bike,in the spring. And from tomorrow finished the "OC frame" ready to go to the powder coaters next week.
OK I have not kept up with the website updates but if I don't keep doing what I am doing, when I can, what is the point.
I have the same problem trying to keep Deryk going, he keeps trying to throw the towel in, and I have to spend time persuading him to keep going on Historic Offroad Photos.
So there is a lot of stuff to update and it will be done and it is all good gear, when I find the time. I do respect your patience. Charlie~Oo> "B-I-A-S'
~~~~~~~~
14/09/2018.
A Trials Event with laughter and enjoyment. unheard of.
13/08/2018.
The Butler Tempest Page update with a New project from Bob Pearce.
12/09/2018.
New Page Up Dave Wood's Garelli trials 320.
10/09/2018.
I have spent another 4 days with Brian helping me, to get the Third Mini-Otter frame built, and to prepare the jig for a production run.
And this does take time to set the jig so that all measurments are correct, and then manufacture fitmants that locate the parts on the jig, so that every one is the same. But we are getting there. and I hope to get number Three Frame finished by this next weekend.
Next week I will then finish the OC (Otter-Cheaper) frame.
Then build up time for the two.
More pages will be updated when I can fit them in.
~~~~~~~
04/09/2018.
B-I-A-S, just got wound up on the Historic offroad facebook page.
this is his reply.
03/09/2018.
"Dave Wood page" updated with his Manx Classic Trial ride report.
_______
30/08/2018.
I am just trying to instigate another Colmore Revisitation type event, and am hoping we get enough interest to put it together, the one put on by the Stratford MCC was superb and brought out a load of old bikes and faces from the sixties era when motorcycle trials could be called just that, and not the trick riding the sport has turned into today.
So if you are interested in seeing a field full of Classic trials bikes from the fifties and sixties and hopfully a demonstration ride by some of the stars of the past on those machines. back me up and let me know what you think and if it is worth-doing.
The more that say yes, may encourage the event to be held.
So it is up to you.
B-I-A-S.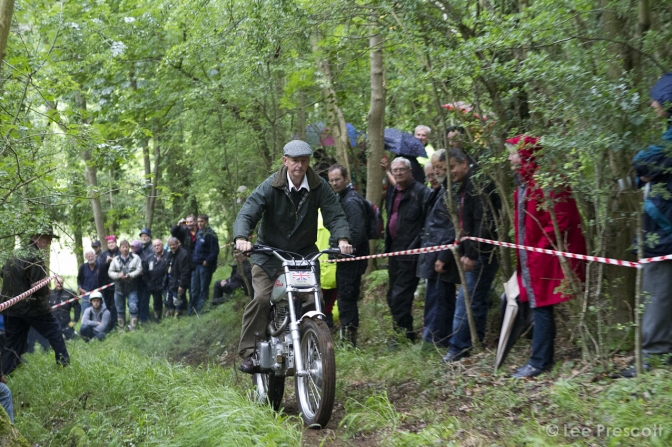 Pat Brittian riding Jim Pickering's Royal Enfield up "Camp".
~~~~~~~
The Walwin Page is updated too.
And ElStar and Fraser pages.
BMCA 'Film Camera Action page refreshed. and don't forget Al's Air ambulance trial this year will you. Twenty Rigid bikes would be worth seeing. chaps.
~~~~~~~
24/08/2018.
Well from now on I have a New name.
I have been known as "Charlie Prescott" for more years than I care to remember.
But now I have been relabelled as "Bloke -In- A-Shed" by the MCN, so one can't argue with that, so if you want to contact me, my new name is
"Bloke-In-A-Shed" B-I-A-S. OK.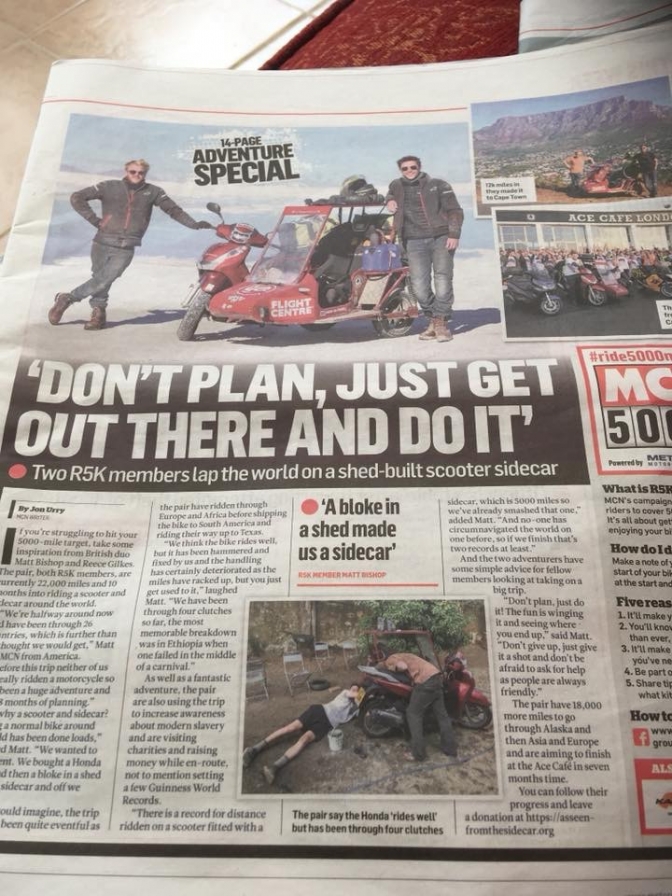 23/08/2018,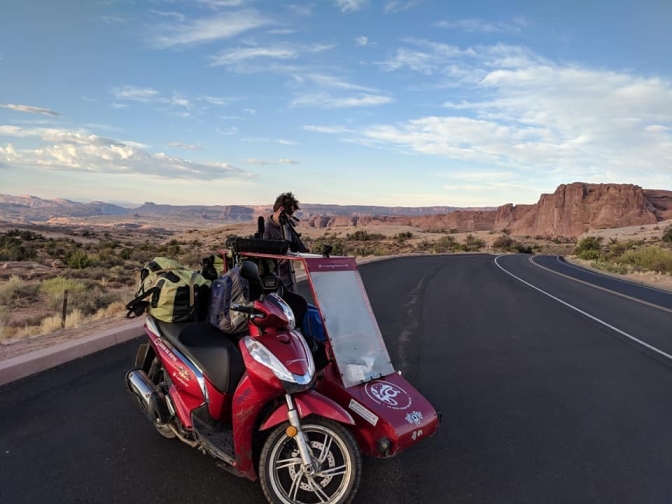 Come On HONDA For Fantastic Sake.
~~~~~~~
Are you following this epic journey?
As Seen From The Sidecar?
You should.
We Can't believe it, and we set it up.
~~~~~~~
20.08/2018.
Another Good week at the workshop,
One bike finished and another started.
Mini-Otter SuperCub Three.
(now has its own page, Mini-Otter Lo-cu-scT.)
started with a deadline for the second week in September.
Triumph Cub 1963 spec finished unfortunately this is going to a New home, but what is replacing it is even better ? but you will have to wait for that one.
I have updated a few pages and got another good new one in the pipeline when I have time to finish the page.
But while I can keep going to the workshop I will, because things are getting done.
More later.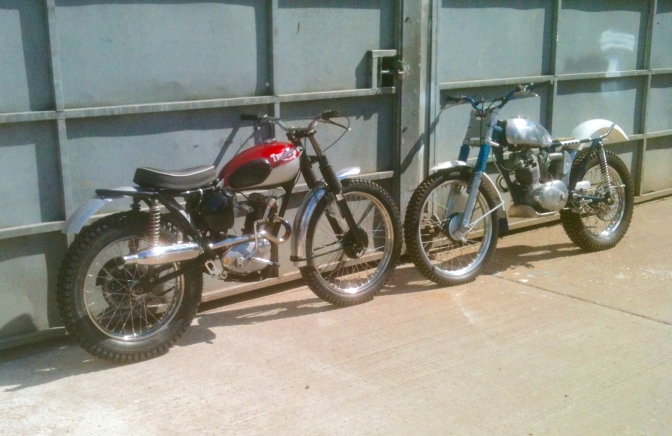 15/08/2018.
Elstar and Mini-Otter Two pages updated,
Take a look at the superb job Bob has done on the refurbished Elstar to original specification.
13/08/2018.
Woh that has been a long week! and it will take me another to get you up to speed.
But we have made a lot of progress, and got another Mini-Otter® SuperCub, built and nearly ready to fire up.
We took two of them to Brackley Festival of Motorcycles, along with OOTC , and "Top Cat Cub", and although the weather could have been a lot better, the interest shown in the Mini-Otter's was a lot better than expected, and the word is that a lot more people are warming to the idea of the little machines.
It as been a long time, but the interest is better than I could even imagined.
So I started number three to day, and there is two pending sales from the show too.
Brian has taken Number Two back to the Isle Of Man along with Number One,
And if you are over for the Festival you may be able to see the bikes at The start of the Classic trial.
I will try to update the site this week and there is a lot of updates so be patient and I am sorry to keep you waiting.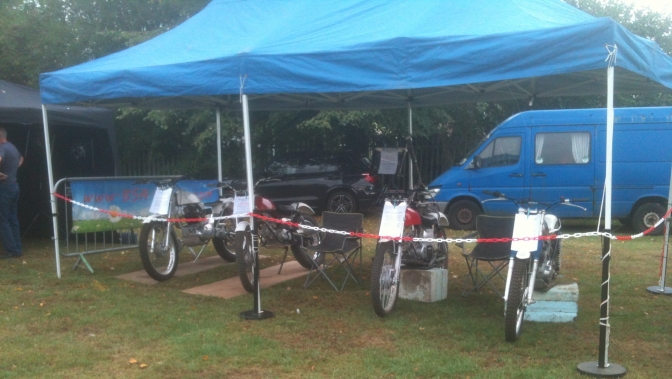 Stand before show opened.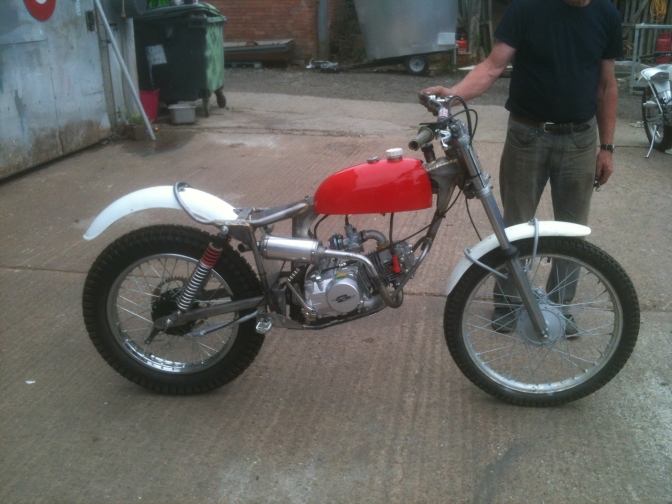 "Mini-Otter" SuperCub Number Two.
~~~~~~~
Good day despite the weather, We will be back in 2019, and with the
" asseenfromthesidecar.com " crew.
06/08/2018.
A week spent at the workshop,
Trying to get Mini-Otter Two finished in dry build before this next week end, there will be updates on that page when I get time, Mini-Otter One is back over this week from the IOM, for a visit so that I can log the modifications, and we have a air-box to fit.
Both are then going back over to the IOM, and I am on with number Three.
Other pages will be updated when I get time.
30/07/2018.
"SuperCubs and C90 Adventure" Page Updated.
28/07/2018.
Fraser Honda page updated with another HT 250 found do we now have the full set?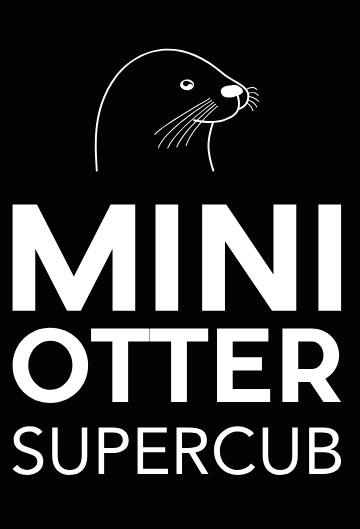 27/07/2018.
Been filling "on-line" forms in all day for the Brackley Motorcycle Festival day on 12 of August, where BSA Otter will have a club stand with four or five bikes on, unfortunately this has to be a static display stand, because of public liability insurance,but hey we will have a presence at the show and anyone is welcome to come along and see us, and even join the BSA Otter Club.
I will get back to you with what bikes will be there, but one will be the "Mini-Otter"SuperCub. And probably our "Charity Run" bikes, as the Katharine House is one of the show charities and we like to do our bit for that..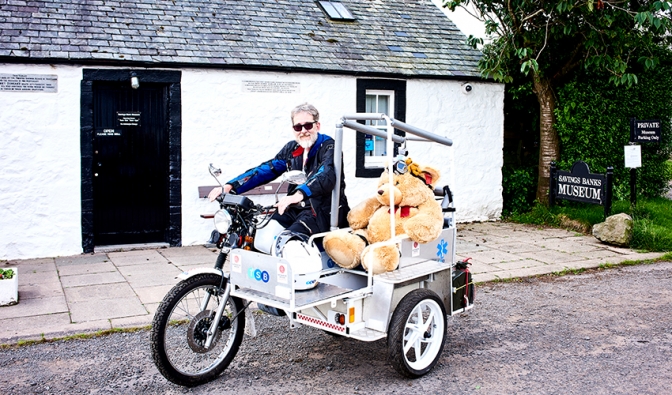 ~~~~~~~
Gareth and "Ted",aboard "Sidecar-e"."Mini-eRanger".
23/07/2018.
I have updated several pages this weekend, and today updated the TopCat Cub page with a bit of info on the Mikuni Named VM 22 carbs that a lot of people seem to have followed my lead with the "Top-Cat", and fitted.
19/07/2018.
I was saying that I have updated the "Mini-Otter"® SuperCub, pages, and just looking back found this on TC, after a video with Ben Wilmore in a couple of shots riding, his Jon Bliss built C90 Cub.The opening pun was "What a Load of Rubbish".
This is what I said.
Hi Guy's.
Look I am not going to get into deep discussion about these little bikes.
I have done my own thing in building one? well I am building two and it is on the jig, and that is for me to play on,
The first bike now lives in the Isle of Man, and is being tried by several riders that Brian lets near the little bike.
The interest I have for these from the rest of the World is staggering,
And Yes I am hoping one day there will be a class separately for these machines, to be honest, it is totally unfair to ride them against a modern or old bikes, Why?
Because they are so much better to ride, and the weight not more than a heavy down-hill mountain bike.
So when a few more get built, and they will by other people, (I have done my bit and have other things to challenge me,) I hope separate trials or add-on classes will become available for them.
In the mean time Just go out and have plenty of fun on what you have built.
Or go ahead and build one yourself. Sorry Tesco, but "Every Little Hellps"
Regards Charlie.
What Do You Think?
~~~~~~~
16/07/2018
Mini-Otter pages updated ,all three.
15/07/2018.
"Wheels and Spokes" page updated.
Found a couple of chaps that you might get hooked on.
14/07/2018.
Exiting News,
The "Mini-Otter"® is now recognised has a motorcycle Brand name.
And the first machine has been registered in the Isle Of Man.
This leaves the door open to now build some machines. Especially with the New 185cc engine unit available.
Interested?
Get in touch.
~~~~~~`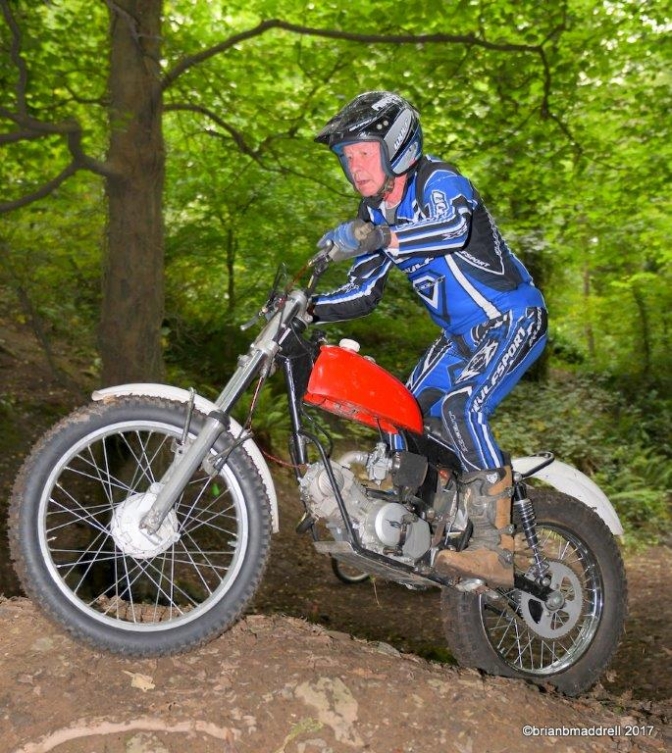 ~~~~~~~
13/07/2018.
Page update "The Triumph of a Ground up Otter build "page.
Another "Classic Triumph".
Renamed Page now "Richard Clarke and Martin DeVries"
12/07/2018.
New Page Up. Saracen Engineering Motorcycles.
10/07/2018.
Elstar Page updated with more good information.
and press cuttings from the time.
08/07/2018,
New Page up. "Wheels and Spokes".
and the "black art" and confusion building them.
~~~~~~
RIP William.
06/07/2018.
Another hot week in the workshop, and another week tormented by wheel building. But with all the problems I have had we must have covered most options when I have time to write it up.
Motto is if you have not got a spoke roller. sit on the end of the line of a wheel builders list.
More work on the Otter "OC" frame, nearly done.
Photo and update later.
Jerred Page still ticking along, and information about another "British Rival" machine.
I need to speak to Ken if anyone has his number.
More Later.
30/06/2018.
A good week on the Jerred Honda Page, with more information, and also more on the Fraser version.......
Also Had a tyre-ing week, well not quite wheels actually, lacing up with the problems you get. Just got to Write it up, when me head ache has ceased.
25/06/2018.
Well Done "Banbury Steam Society". 50 years up.
24/06/2018 14.58
Should have been here instead sat at home suffering with inner ear infection.
No I can't believe it either.
24/06/2018.
NEW Page The Jerred Honda.
"Top-Cat-Cub" page updated.
22/06/2018.
Norman Trials Bikes Page updated.
More Later.
21/06/2018.
BSA Otter"OC" Page updated.
19/06/2017.
Just an update of what I am up too.
Twelve months ago we were on the Scottish TSB charity run for the Katharine House Hospice, and should have been on the run from Cornwall, right now, but this has been shelved for a later date due to TSB problems, and we did not want to add to this.
So I have spent the week working on the OC Otter project and the frame is now ready to take out of the jig (Photos later).
I have a new page working on for the "Jerred Honda" with good photos of the bike.
The Ariel project has moved on a bit just waiting for engine bearings and we can get it into the rolling chassis.
Just need time to update this site now ,but we will get there.
Readers Page update worth a read.
~~~~~~~
13/0/2018.
BSA Otter "OC" project page updated. frame loop started
12/06/2018.
Thank's guy's for your responses about the Fibromyalgia.
I have updated the Readers page, with good responses to the comments I made below. and there is more on the way.
"So lets get this party started".
Please take a look at the "Readers page" we need your comments. and thank you to the ones already that have shown an interest.
!!!!!!!
Britannia Projects Page update No yoke this episode,
Mike has had to fork out again.
09/06/2018.
Feeling really unwell today with the Fibromyalgia,
So spent two and a half hours turning a scrap push-bike into a treasure. and feel better, get out and do stuff if you are feeling ill.
Another TT over, how much faster can they get? and the same problem when gladiators take to the Mountain course. RIP, Dan, and Adam.
~~~~~~~
I have spent the last ten days collecting together the parts to get the 380 Ariel at least into a rolling chassis.(Photo Later)
I have also got some of the missing BSA parts and a quadrant to fit a new shaft into like before. I have just realised that it may be possible to use a BSA Bantam gear-change shaft for this operation. we will see.
Guys I could do with updates on your bike builds to bring the current pages further forward. that is Elstar and BSA builds that currently have pages. And any other builds that we might be interested in.
We need to keep the Classic Trials Scene going forward, although I don't know where at the moment, and we could also do with comments on this.
If you have an Idea mail me, It will get on the pages.
I will update some pages on a day off next week.
31/05/2018.
"High Time someone Built a Descent Ariel."
Says Mick Grant, Dave Dawson is shocked, and Dave Paxton just grins.
(2008 Lee Prescott photo.)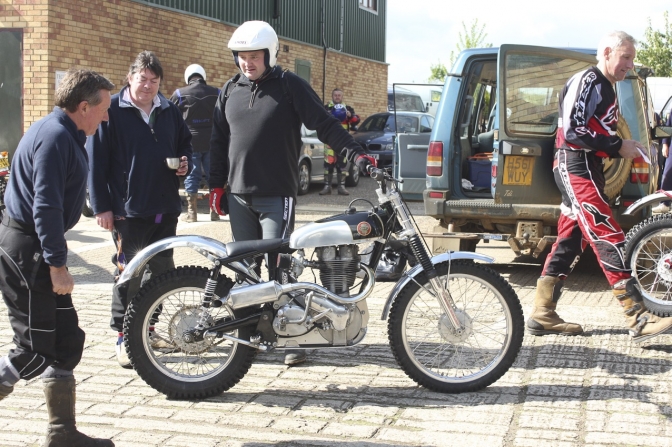 30/05/2018.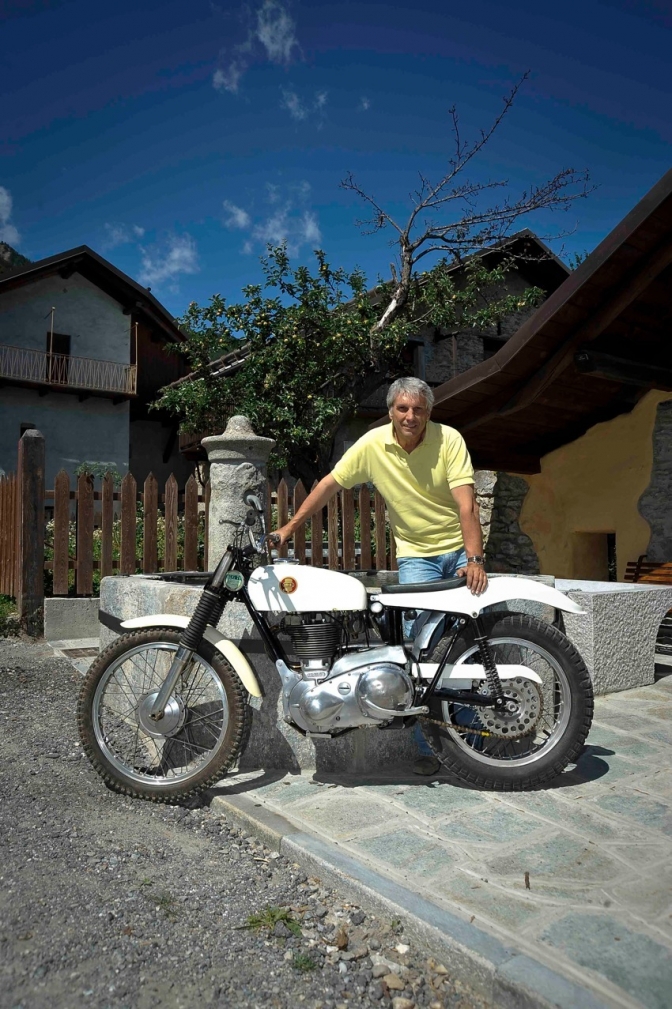 Photo Courtesy Justyn Norek Snr.
~~~~~~~
Over the next couple of weeks every page connected to the Ariel brand will be updated with new photos and information on most.
This is a drive to kick-start interest in the make of trials motorcycle, High Time we are going to name it.
So watch out for everything ARIEL HT.
~~~~~~~
We are also watching the progress of the
WK Bikes, CFMoto, lightweight ZEBRA ,TT bikes.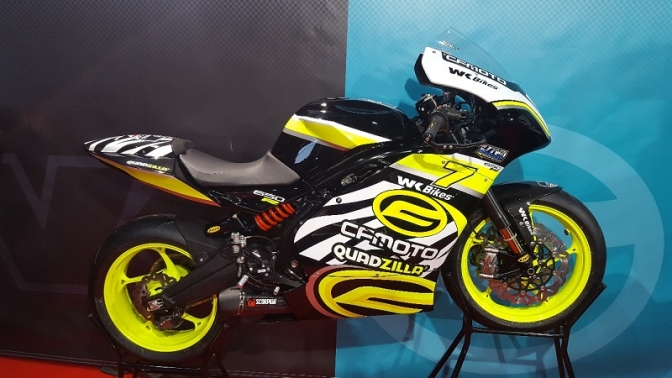 Not a good TT for the team, they just could not get the ignition parts from China delivered to them on time, although they were from Germany, so I am told.
They were using the updated "Euro Five" parts not good for a race bike. They will be back, watch out for next year Patons!!!
~~~~~~~
24/05/2018.
"Back of the Shed" page updated with the NEW Ariel 380 build project.
18/05/2018.
Ariel/Noriel build page updated with frame measurements.
BSA Build pages updated later.
17/05/2018.
The family builds bikes so that you can get onto the correct machine at an early age. and continue on two wheels for the rest of your life. Enyoy your bike!
Frog bike from Velo Atelier - Warwick on Vimeo.
That one is Wheely good, so here is another bit of skill.
Bicycle Wheel-building from Velo Atelier - Warwick on Vimeo.
16/05/2018.
Frankie Waller,(Britannia MCy) adds a few more bolts to his "Monster".
14/05/2018.
For those of you not already following the "As Seen From The Sidecar"Saga,
Just take a look at this latest video from now Bolivia, and see just how difficult a journey the chaps are making for them selves.
And more than encouraging things to go wrong, but they keep coming back for more, Brave or stupid you decide?
https://www.facebook.com/AsSeenfromtheSidecar/videos/614991522167454/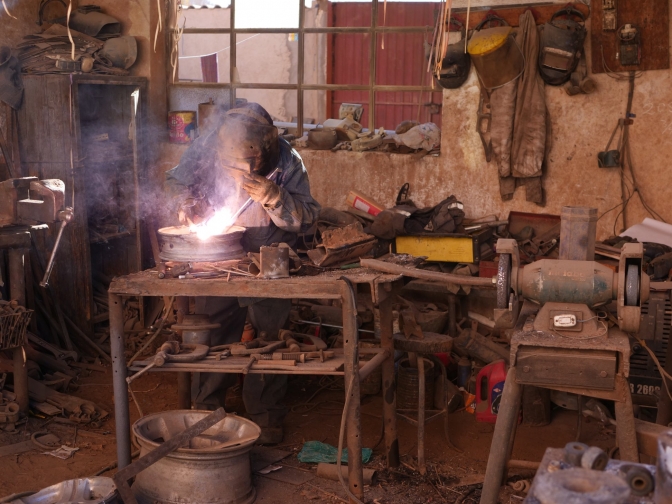 They would have been well and truly stuck without this guy, but hey I suggested that the only way was to try and get the broken wheel rim welded, and sure enough-like someone is watching over them, a guy was found who could do the job at the final place they tried.
~~~~~~~
13/05/2018
Look what we finished today. and it coincides with a "NEW Tale From The Fifties" by a guest from France about growing up in Ireland.
Take a look,at that, and we now have the bike for "My First Bike' story.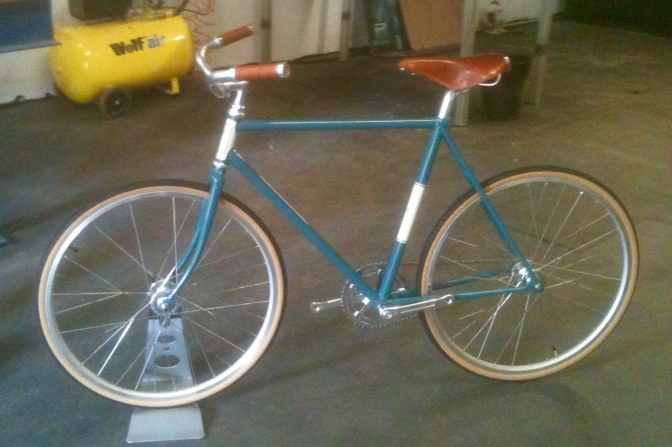 The Meteor Works, "Alouette".
(proper photos of the bike later, I love it)
~~~~~~~
Just Came to me this is my bike!
~~~~~~~
11/05/2018.
Rocks in Scotland?
This lady Rocks like a fine red wine.
Classic talent is with you for life!
Rock On Jenny Darren and the Ladykillers.
~~~~~~~
11/05/2018.
Morning All, Sorry for the lack of content just lately, but while I am on all cylinders firing, I have to do as much as I can, until the spark goes out again.
So although there has not been many updates, the material and photos are coming together fast, and better than many a year. So please bare with me and I will get it on as soon as it is a wet day.
I am also digging the footings for my new bike building at home so that I can do more in the winter without the travelling.
Anyway, there is a Update at the top of the BMCA Best Of British page with a report on their riders in the Scottish Two Day trial, and I hope to get updates from Dave Wood , and the Paxton Boy's, later.
06/05/2018.
A Triumph for Drayton.
Good showing at the finish of the Two-Day Trial.
With the Paxton twins both getting First Class Awards,
And a good showing from Dave Wood who has not been to Scotland for a very long time because of a disagreement on machine eligibility.
But at the end of the days it was a Triumph for the Drayton Camp again.
It looks like the brand now dominates the complete so called Classic scene.
It looks like there should be a class in most trials just for the Drayton breed, as the way they have sold they must, have something that other trials bikes don't, or is it a long term trend like the "James-Francis Barnet" one a few years ago.
Just wish I had the same wand Jim has for the "Otter" breed.
~~~~~~~
Britannia, Indian start up video. Project completed.
05/05/2018.
Our boys are putting up a good show in the Two Day Trial.
so I hope I have not jinxed them.
Andy Paxton with the front runners, and brother Nick not far down the list, as is our old mate Dave Wood.
good luck lads on the second day.
01/05/2018
Last BMCA trial report of the season At Mamble.
on Best of British Page,
Good showing from Dave Wood on his run up to the Scottish Two Day trial. Good Luck to all of our boys.
A report on the trial will follow.
Britannia Motorcycles Indian Project.
Nearly got to finish the bike. What's Alun Hitchcock's staff now going to do for entertainment?
29/04/2018.
Thank You Lindell for the baseball cap and plaque.
Story later. I will sort the tube dimensions for you.
Loads of page updates when I get a bit of time.
Working on the bikes at the moment.
Glitches with the comments pages that I need to sort to.
Freeola?
26/04/2018
Eddie Tongue from trialsin danny on Vimeo.
Pashley 26 MHz, I bronze welded up the first of these Classic trials bikes in the Pashley Factory on holiday shut down 1999. More of a Classic Now than it was then.
And there may be a copy of this machine available shortly we still have the original plans.
Interested? in the "Soundwave"let me know.
~~~~~~~
25/04/2018.
Britannia Projects Page update,(Indian Rebuild)
With a revelation that will shock you.
23/04/2018
Just a Update,
Been at the workshop every day since last Wednesday,
Working on the gearbox conversion, frames, and "Trike Recumbent for Geoff Bird.
So the good news is I can update several pages this week with projects that I have worked on.
And hope to do a lot more this week.
Just hope Winter does not return for a long time.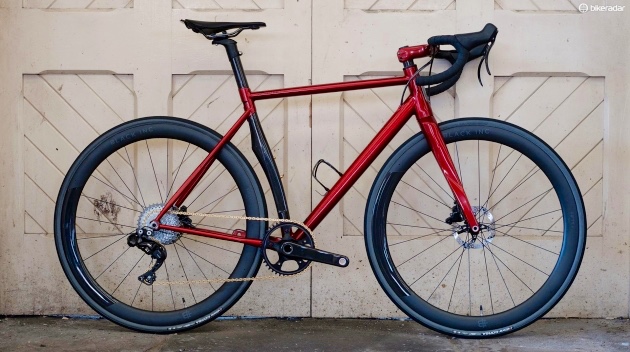 Good week end for Lee at "Bespoked Show"
This is the 12 speed electronic gear change, Carbon and steel,
Meteor Works, Chimera Disc.
18/04/2018.
BMCA It's Bedlam again.
15/04/2018.
Updated Lexmoto Assault page.
https://view.joomag.com/traverse-05/0407190001523579294?
Take a look at this mag Brilliant.
14/04/2018.
BMCA (Best Of British) Mucklestone trial Report.
I have been waiting for this all week and Al said he sent it twice.
Hi,
Got it now Al.
Thanks,
I have had computer trouble all week.
and can't find why, it might be the Russians!!!!
Regards Charlie.
Al
Charlie, I remember seeing Sputnik One traversing the night sky over N.Ireland... And very scary dark Monday nights sitting beside a big wireless, listening to Journey into Space... Imagination running riot! Al
12/04/2018.
Had Computor problems again for a couple of days. and I am putting this video of Mike's on to see if I have sorted the problem.
09/04/2018.
ElStar page updated with a New little story.
08/04/2018.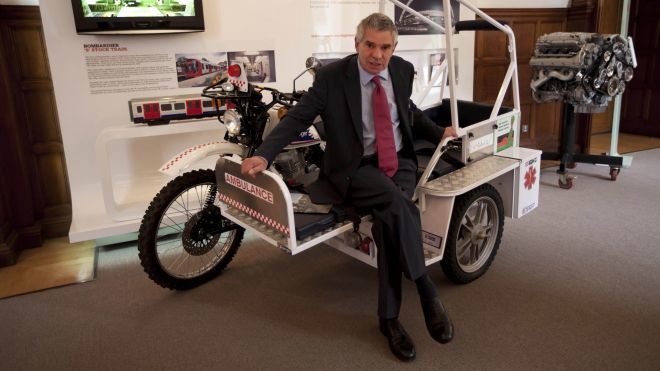 Claire Needs our Help. and you now have a better insight to what Africa is like, with the Chaps on the "as seen from the sidecar" videos.
So if you are at all interested contact Claire Please.
The other Vide0 is on the China Jialing-Pikilily page.
~~~~~~~
BMCA Best of British Red Marley Trials Report. thanks to Pete Dawson.
Just spent awhile checking statistics, and checking out the series where Mike Waller built the BM 250 trials bike, the most viewed Episode was the last short one where Mike started for the first time, and tried the bike over a couple of sections.
Seems to mean you just love to hear a BSA trials bike running.
That was a great insight into the pros and cons of building up a trials bike.
And if you missed it ,I should take a look at all episodes, it does open up the world of problems and elation you get on a build.
Hopefully Mike will do another trials bike build in the not too distance future, we are ready Mike.
~~~~~~~
07/04/2018.
Well I have had a Wheely good week, in-fact that is all I have worked on all week "Wheels".
So several updates forthcoming, on doing this an that to hubs and wheels.
"BSA Bantam hub made wider" Page Updated.
~~~~~~
Also the end Of Episode One. so to speak, on the chaps around the world trip,
They have finally done Africa, arriving in Cape Town.
And now need a way to get shipped to South America, For Episode two to begin, could take a time, I think.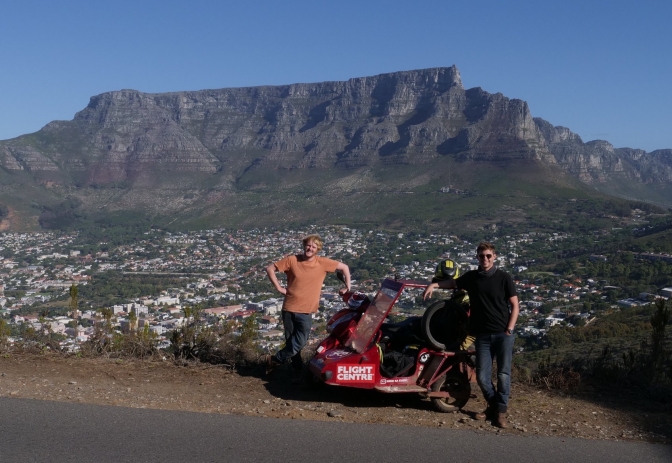 Great stuff Chaps, Proud of you, and the "BSA Otter" Sidecar.
02/04/2018.
OK April Fool day over for another year.
Britannia Project page update. (Commanding one this)
BSA Otter OC Project Page update.
"British Rival" page being updated now, with a vast amount of New material
More later.
Just Look where my Sidecar as been.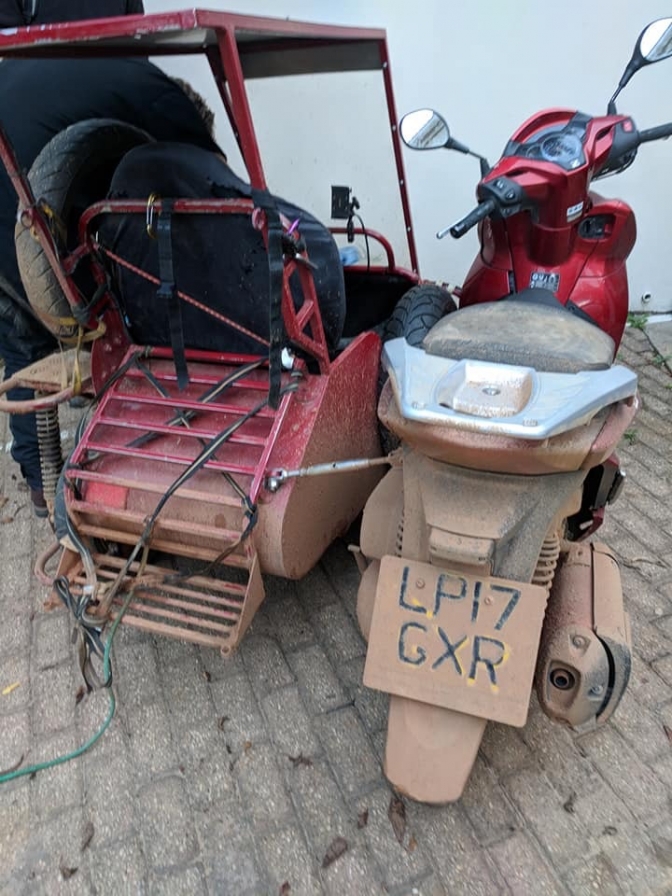 HONDA The Power Of Dreams!
01/04/2018.
yrubnaB...........snaeB yzzuB
.........detadpu egap CO rettO ASB
29/03/2018.
Nice Little NEW Britannia Project on that page ,fitting a Bultaco front wheel to a BSA C15T.
well worth a watch.
Other Pages Updated. and more in the next couple of days.
Bit Behind at moment...............
~~~~~~~
23/03/2018
Was just thinking about my all time favourite music track looking at the photo below.
Here it is. Enjoy
22/03/2018.
Photo Courtesy , as-seen-from-the-sidecar ©
Hagon Shocks, 10,000 miles, one quarter of around the World, and still going strong.
~~~~~~~
New Britannia Projects page Episode Twenty.
18/03/2018.
New Page BSA Otter OC Project.
Britannia Projects page updated.
13/03/2018
BMCA Pattingham. Best of British Page updated.
12/03/2018.
ASK Me page updated, Amanda at "Trialsbits" now has the 18-tooth BSA engine sprockets back in stock. but hurry they are selling fast.
~~~~~~~
Britannia Projects page update, you will like this one.
~~~~~~~
10/03/2018.
Keep on Trucking!
https://www.facebook.com/AsSeenfromtheSidecar/videos/582118805454726/
09/03/2018.
Graziano Candiori's Wassell/Triumph. Page Updated.
Dave Wood Page updated with the four speed Bultaco build .
08/03/2018.
Just spoke to Pete Kirby of clutch fame.(Ask Me page) and he is about to have a hip replacement but says he should be able to resume building clutches in a couple of weeks all being well.
Good luck with the op Pete.
~~~~~~~
BSA Otters For Sale page updated with A Foster B40 Otter For sale
07/03/2018.
Just started on the "OC" project. (Otter-Cheaper)
as stated above.
This will run alongside the "Foster Otter" frame builds.
But should give anyone on a tighter budget a start, that can be built on.
I will start a page next week so watch out for the details.
~~~~~~~
China Jialing, eRanger page update it now has the Pikilily Project information on it. and you all can help.
~~~~~~~
04/03/2018.
Readers Page Updated New relevant Post.
~~~~~~~
Scooter and Sidecar easy.............
As seen from the sidecar.
~~~~~~`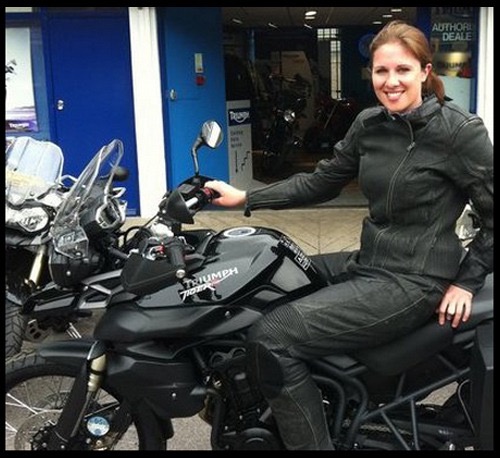 Claire Elsdon of "Pikilily" did the same trip a few years ago.
~~~~~~~
01/03/2018.
Roaring Dragons Could not stop the "Beast from the East", to %Strong%.
so BMCA Leighton trial is postponed this Sunday,
28/02/201.
BMCA Kighton Trial Report.
~~~~~~~~
And A Happy Birthday to Tracy Bedford.
27/02/2018.
https://www.facebook.com/AsSeenfromtheSidecar/videos/577883295878277/
Just a "Plug" that is coming in on a 12 30 flight.
For the chaps to continue there journey across Africa.
And leave the sight of Kilimanjaro, at the foothills of the Serengeti.
We hope this puts thing right, and sets them on their way again...
because they want to beat the rain down in Africa, they have a boat trip to catch Right. So I hope it rains in Africa but not enough to delay their plight.
I Bless the rains.
Thanks "Jonah" for finding me this.
A Spritely number one could say.
~~~~~~~
"The Triumph of a ground up Otter build" Page updated, with Jon's very interesting new machine.
26/02/2018.
Fraser Honda Page updated with explanation.
25/02/2018.
Otters For Sale.
If you are interested in buying a well sorted BSA Otter, there are two for sale at the Right price on the Aldermaston-Nomads web site.
take a look.
http://aldermaston-nomads.org/wp-content/uploads/2018/02/ANMCC-Newsletter-Feb-18.pdf
~~~~~~~
23/02/2018.
Send a NGK LMA R8A-9 ( spark plug) to ??????
Priceless this pair!
https://www.facebook.com/AsSeenfromtheSidecar/videos/575525832780690/
~~~~~~~
21/02/2018.
"Banbury Rules OK".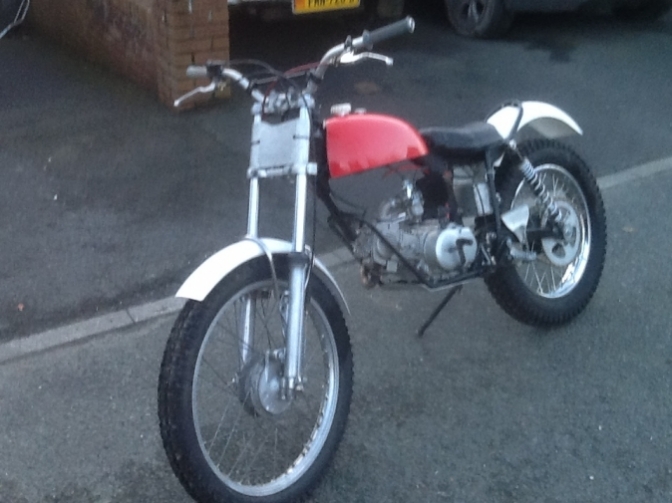 "Mini Otter" Super-Cub trials page update with pictures.
~~~~~~~
Photo Courtesy "Hammertight".
New Page coming shortly, on the "Freeman's" Historic BSA Trials bike Collection.
~~~~~~~
"The Boys" New Video featuring BSA Otter.
https://www.facebook.com/AsSeenfromtheSidecar/videos/574223222910951/
20/02/2018.
~~~
NEW Page, I have started a new "Survey page" to try and find out what you really want with the modern Pre 65 trials scene, all you have to do is answer, Yes, or No, a couple of times.
So please do it for me we need to find the best way forward with the sport don't we. Thank you.
~~~~~~~
"The Boys" have made it to Niarobi.
This is for you Matt and Reece, heavy.
~~~~~~~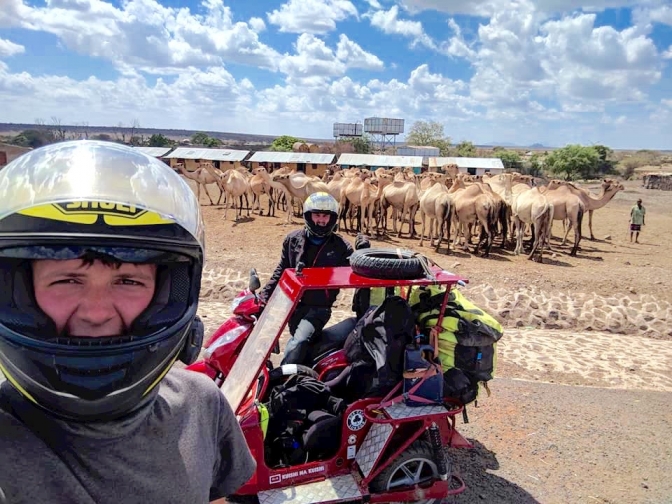 As seen from the sidecar ©
~~~~~~~
Readers Page updated, we need your comments.
17/02/2018.
Ask Me Page updated.
Readers Page Update,
Have you been to Spek-Savers Telford.
~~~~~~~
15/02/2018.
Pre 65 Rules Page updated.
14/02/2018.
The Dave Wood Page updated.
13/02/2018.
BMCA "Its Bedlam" out there.
Amal Carburettors Page Updated.
10/02/2018,
Update on both "Dizzy" to "F" type pages.
~~~~~~~
And " Back on the road agen" da da da daaaaa..... Addis Ababa da da da daaaaaaaaa..........
You Decide?
~~~~~~~~~~~~~~~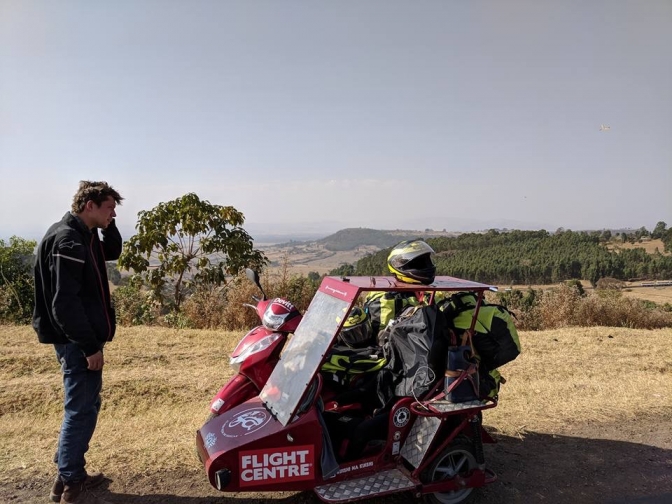 Asfts©
09/02/2018.
"Ally Clift" Page updated with some really interesting information.
08/02/2018.
"Britannia Projects" page updated '
Nice little video about broaching sprockets.
Bill Todd Page updated
07/02/2018.
BMCA Best of British Trials report Page update.
"Scorpion" page update.
"Triumph twins Ones that Wins" page update and more.
05/02/2018.
NEW page "Bantam Trials Saga".
03/02/2018.
Pages updated.
Seven best AJS builds. with new frame builder.
Seven best Ariel builds , same.
Justyn Norek's Triumph-Greeves page.
Justyn Norek tests CCM page.
And many more.
01/02/2018,
Ian Ballard Page, updated Talmag report.
31/01/2018.
BMCA NEW latest trial report and pictures.
30/01/2018.
Talmag trial 2018.
28/01/2018.
Happy Birthday Lee, How Old!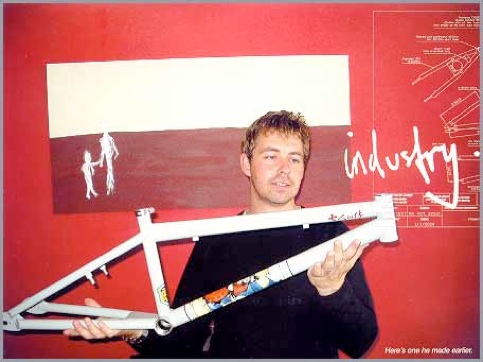 ~~~~~~~
Just on for a week for the boys to follow.
27/01/2018
I have spent a lot of time this week updating pages, to many to list, so you will probably find one.
If you have any information on any of the subject matter you find, please let me know, and I can update pages further.
There are New pages waiting in line to be published when I can make the time some I have mentioned some are New to me.
So once again thank you for sticking with me and helping making the site better.
~~~~~~
24/01/2018.
All I can say is Incredible,
You must watch this. and they will get it fixed.
forty emails so far.
https://www.facebook.com/AsSeenfromtheSidecar/videos/561212920878648/
~~~~~~~
21/01/2018.
The boys have literally "Cooked " the Scooter.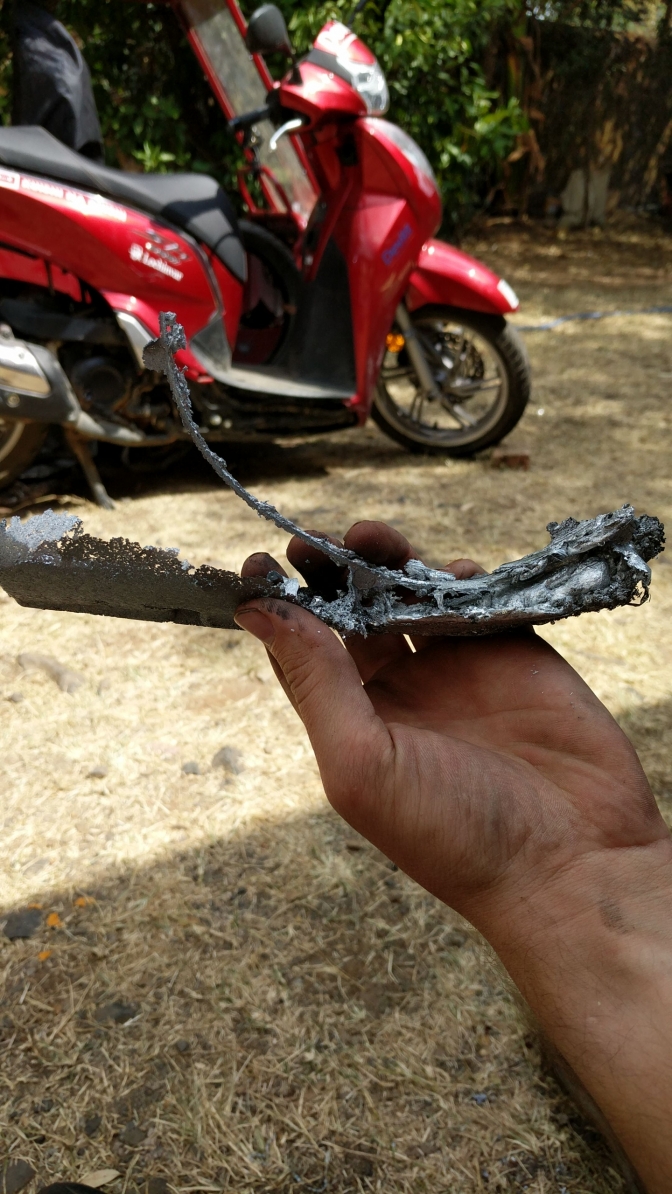 How to Cook a Honda "Variator",Clutch!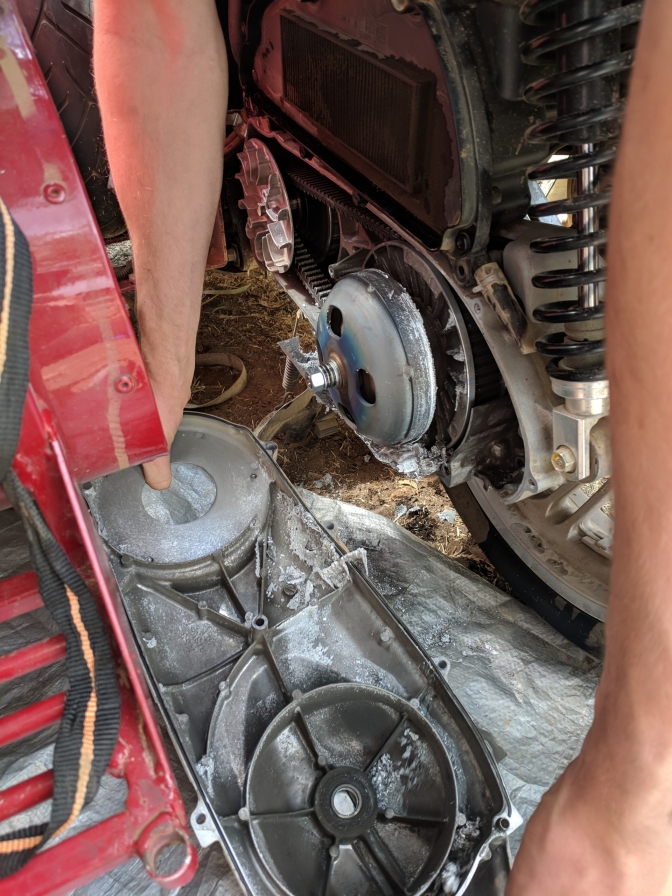 Going to be stuck in Ethiopia for a few days I think!
Just for the boys the thing is stuck firm.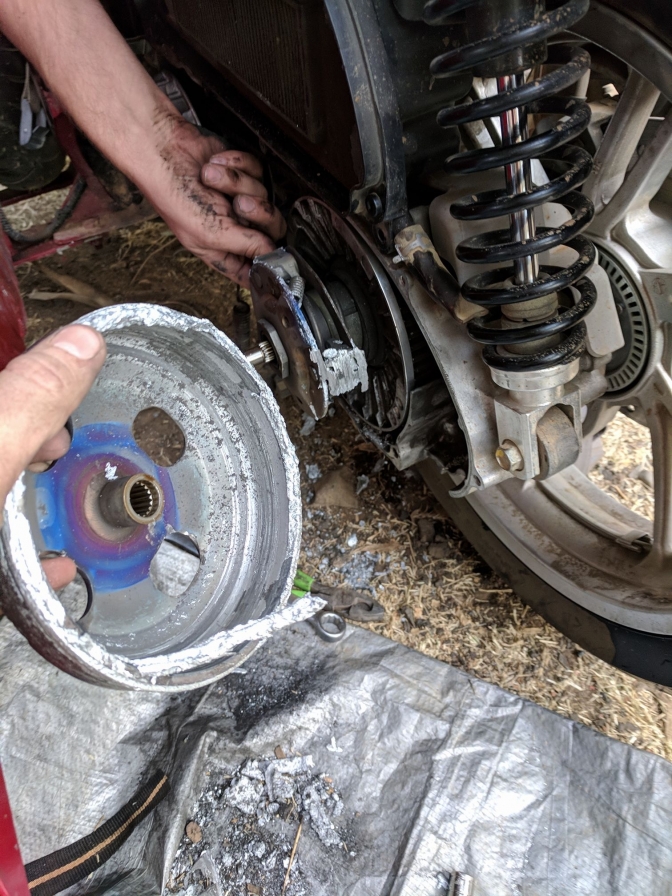 It's the clutch-Torque Converter they have cooked.
But the "Hagon Shocks" are looking good.
Look guy's I am behind for a day, but the Boys are "Living-The-Dream", and need my, and in fact ,Your help.
So back to BSA Otter,Tomorrow.
Honda-Stuck-In-Gondar.
~~~~~~~
20/01/2018.
Out On A BSA Prototype. page updated "a Special BSA"
~~~~~~~
New Updated "ASK ME" page, used already today..
19/01/2018,
All "Gary Britton" build pages updated.
18/01/2018.
Sammy Miller BSA Otters, Page updated.
17/01/2018.
Jim Susans Page Updated "BSA"
15/01/2018.
Britannia Project Page update.
A Readers Page update another good reply,
Please send me your comments.
~~~~~~~
14/01/2018/.
A Readers Page, updated with a letter that I need you to comment about.
17:00. one reply already.
~~~~~~~
BSA Bantam Build page updated.
~~~~~~~
Look who the boys met this week, a true Hero.
Steph Jeavons.
She has been travelling around the world for Four years on her trusty
Honda, "Rhonda"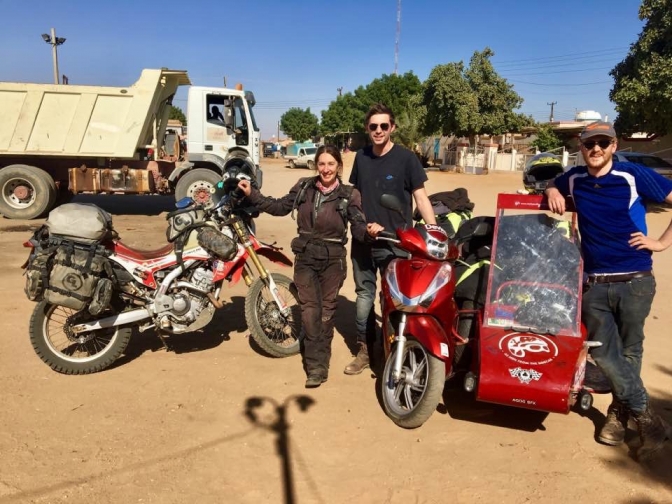 13/01/2018.
The boy's have made Khartoum. but had a few problems, link later.
https://www.facebook.com/AsSeenfromtheSidecar/videos/557267607939846/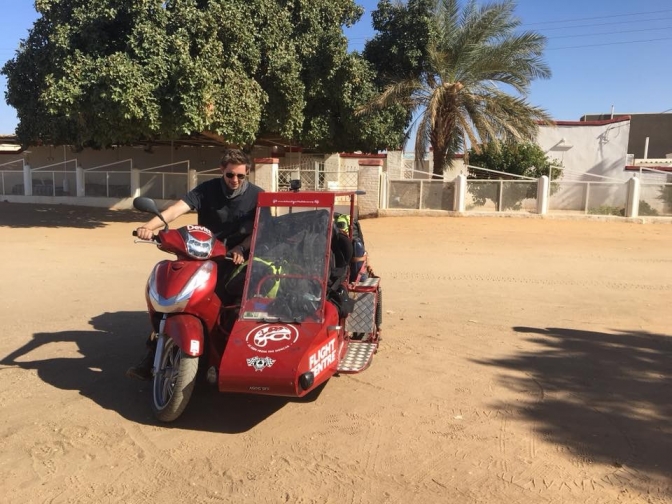 13/01/2018.
Pre 65 Rules page updated.
12/01/2018.
Just looking for stuff about Triumph Side-valve bikes and found this.
Enjoy interesting.
10/10/2018.
New Page " Patrick Elliott Honda One Off".
09/01/2018.
"BSA "Dizzy" Upgrade" page updated.
08/01/2018.
"Henbest Family BSA's" Page Updated.
07/01/2018.
Ian Ballard Page Updated.
Matt and Reece have reached Abu Simbel, the end of there Egyptian tour.
Now into the Sudan.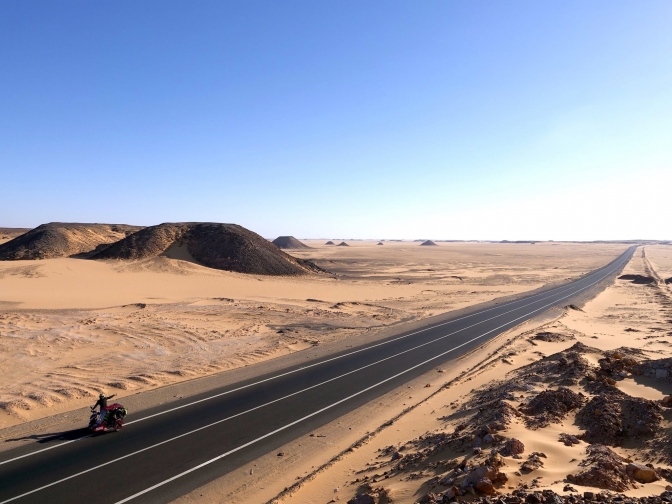 Photos Courtesy "As Seen From The Sidecar."© 01/01/2018.
"Lets get out of this "daw-gawn desert."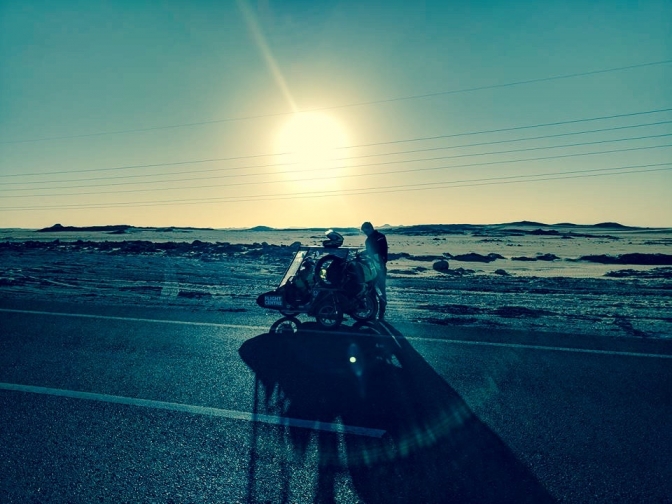 Where Are You Honda ?
If as I have said before I was Mr Honda I would take care of these boys and there trusty Honda SH300I. This is know longer a joke exercise, this is the REAL thing. around the World on a Honda Scooter attached to a Sidecar. How much publicity can you turn away???
288Klm today through this desert.
Link Later.
06/01/2018.
The B40 Otter named "Bessie" page updated.
05/01/2018.
Happy Birthday to me.
Watch this little video.
We are running our New eRanger Ambulance around the Country (UK)
To as many Motorcycle shows, and events we can get to, to support Claire and her mission in life.
Matt and Reece are going to visit Claire on the "Flight Centre" scooter-sidecar in a couple of months ? so watch this space.
04/01/2018.
"A Readers Page" Updated,
and please use it, your bike has got to be intresting to us all.
You only have to mail me.
"The Boys" Matt and Reece Now in the desert had a puncture,
"Have you got Tyre (tire) sealant" I said.
"No But we have got repair plugs"
"OK what happens when you have a puncture right in the middle of The Sudan?
I said they would have to learn fast.
They should have hooked up with this guy.
01/01/2018.
"Otter On The Cheap" Page Updated.