Welcome,
Benvenuto,
Bienvenido,
Bienvenue.
To BSA "Otter".Com.
The "BSA Otter", 2018 News page.
For all that is happening in the
"Classic" Motorcycle Trials World.
BSA Otter.Com from Anthony Prescott on Vimeo.
From BSA Otter Dot Com,
A very Happy Year in 2018.
New pages on tomorrow.
Now Weekend.
And Updated pages most days of the year.
And we are going to make this year 2018 A year to Remember.............
At BSA Otter!
So Jumping into the New Year.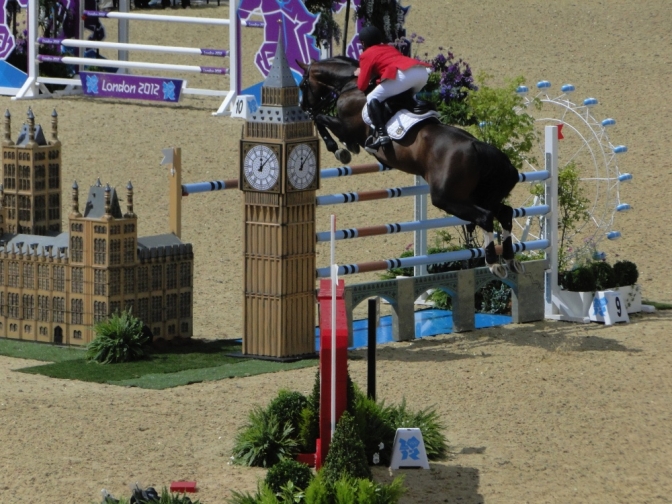 And I did like the challenge of constructing, along with my brother, and then air brushing, The Queens tower (Big Ben), and the Palace of Westminster.
We will try and make this year more Art,y one way or another.
With a detailed page on the methods of finishing your rebuilt machine and I hope that is a "BSA Otter".
Also we will try and build another BSA Otter cheaper than the BSA "Otter On The Cheap" from a few years ago.
This time we will use parts like ignition and carburation etc, that has not necessarally been tried before on a BSA unit motor,( all though we all know someone will have done it) and try and find other ways to save costs on a BSA Otter Build.
But you Now know how this page grows in twelve months, with stories that we dont even know is going to happen.
I will when I find time shortly, trying to find an easy way of letting you all know that are interested, when a New page , or interesting News Is published.
It will just mean that I will have to have your e-mail address, but it will only get used from this site, and NO others.
Much More Later.
You know how it works.
~~~~~~~
23/03/2018
Was just thinking about my all time favourite music track looking at the photo below.
Here it is. Enjoy
22/03/2018.
Photo Courtesy , as-seen-from-the-sidecar ©
Hagon Shocks, 10,000 miles, one quarter of around the World, and still going strong.
~~~~~~~
New Britannia Projects page Episode Twenty.
18/03/2018.
New Page BSA Otter OC Project.
Britannia Projects page updated.
13/03/2018
BMCA Pattingham. Best of British Page updated.
12/03/2018.
ASK Me page updated, Amanda at "Trialsbits" now has the 18-tooth BSA engine sprockets back in stock. but hurry they are selling fast.
~~~~~~~
Britannia Projects page update, you will like this one.
~~~~~~~
10/03/2018.
Keep on Trucking!
https://www.facebook.com/AsSeenfromtheSidecar/videos/582118805454726/
09/03/2018.
Graziano Candiori's Wassell/Triumph. Page Updated.
Dave Wood Page updated with the four speed Bultaco build .
08/03/2018.
Just spoke to Pete Kirby of clutch fame.(Ask Me page) and he is about to have a hip replacement but says he should be able to resume building clutches in a couple of weeks all being well.
Good luck with the op Pete.
~~~~~~~
BSA Otters For Sale page updated with A Foster B40 Otter For sale
07/03/2018.
Just started on the "OC" project. (Otter-Cheaper)
as stated above.
This will run alongside the "Foster Otter" frame builds.
But should give anyone on a tighter budget a start, that can be built on.
I will start a page next week so watch out for the details.
~~~~~~~
China Jialing, eRanger page update it now has the Pikilily Project information on it. and you all can help.
~~~~~~~
04/03/2018.
Readers Page Updated New relevant Post.
~~~~~~~
Scooter and Sidecar easy.............
As seen from the sidecar.
~~~~~~`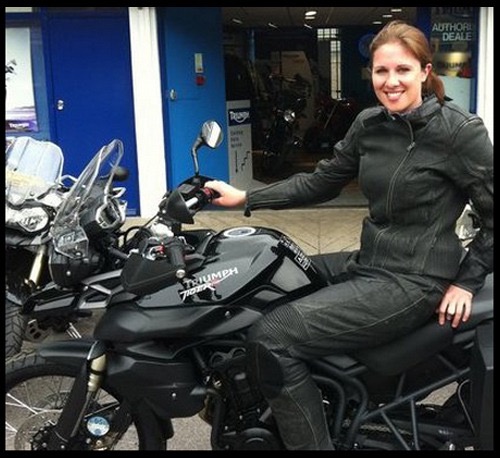 Claire Elsdon of "Pikilily" did the same trip a few years ago.
~~~~~~~
01/03/2018.
Roaring Dragons Could not stop the "Beast from the East", to %Strong%.
so BMCA Leighton trial is postponed this Sunday,
28/02/201.
BMCA Kighton Trial Report.
~~~~~~~~
And A Happy Birthday to Tracy Bedford.
27/02/2018.
https://www.facebook.com/AsSeenfromtheSidecar/videos/577883295878277/
Just a "Plug" that is coming in on a 12 30 flight.
For the chaps to continue there journey across Africa.
And leave the sight of Kilimanjaro, at the foothills of the Serengeti.
We hope this puts thing right, and sets them on their way again...
because they want to beat the rain down in Africa, they have a boat trip to catch Right. So I hope it rains in Africa but not enough to delay their plight.
I Bless the rains.
Thanks "Jonah" for finding me this.
A Spritely number one could say.
~~~~~~~
"The Triumph of a ground up Otter build" Page updated, with Jon's very interesting new machine.
26/02/2018.
Fraser Honda Page updated with explanation.
25/02/2018.
Otters For Sale.
If you are interested in buying a well sorted BSA Otter, there are two for sale at the Right price on the Aldermaston-Nomads web site.
take a look.
http://aldermaston-nomads.org/wp-content/uploads/2018/02/ANMCC-Newsletter-Feb-18.pdf
~~~~~~~
23/02/2018.
Send a NGK LMA R8A-9 ( spark plug) to ??????
Priceless this pair!
https://www.facebook.com/AsSeenfromtheSidecar/videos/575525832780690/
~~~~~~~
21/02/2018.
"Banbury Rules OK".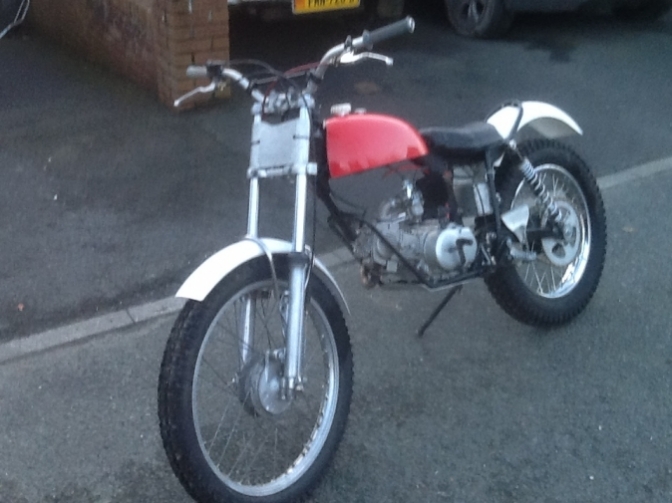 "Mini Otter" Super-Cub trials page update with pictures.
~~~~~~~
Photo Courtesy "Hammertight".
New Page coming shortly, on the "Freeman's" Historic BSA Trials bike Collection.
~~~~~~~
"The Boys" New Video featuring BSA Otter.
https://www.facebook.com/AsSeenfromtheSidecar/videos/574223222910951/
20/02/2018.
~~~
NEW Page, I have started a new "Survey page" to try and find out what you really want with the modern Pre 65 trials scene, all you have to do is answer, Yes, or No, a couple of times.
So please do it for me we need to find the best way forward with the sport don't we. Thank you.
~~~~~~~
"The Boys" have made it to Niarobi.
This is for you Matt and Reece, heavy.
~~~~~~~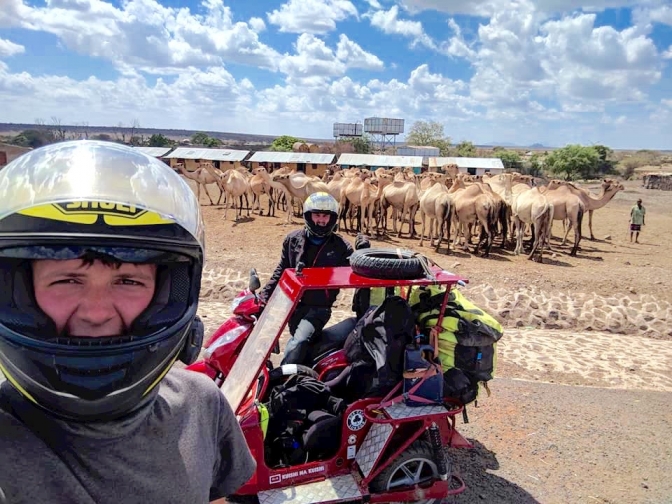 As seen from the sidecar ©
~~~~~~~
Readers Page updated, we need your comments.
17/02/2018.
Ask Me Page updated.
Readers Page Update,
Have you been to Spek-Savers Telford.
~~~~~~~
15/02/2018.
Pre 65 Rules Page updated.
14/02/2018.
The Dave Wood Page updated.
13/02/2018.
BMCA "Its Bedlam" out there.
Amal Carburettors Page Updated.
10/02/2018,
Update on both "Dizzy" to "F" type pages.
~~~~~~~
And " Back on the road agen" da da da daaaaa..... Addis Ababa da da da daaaaaaaaa..........
You Decide?
~~~~~~~~~~~~~~~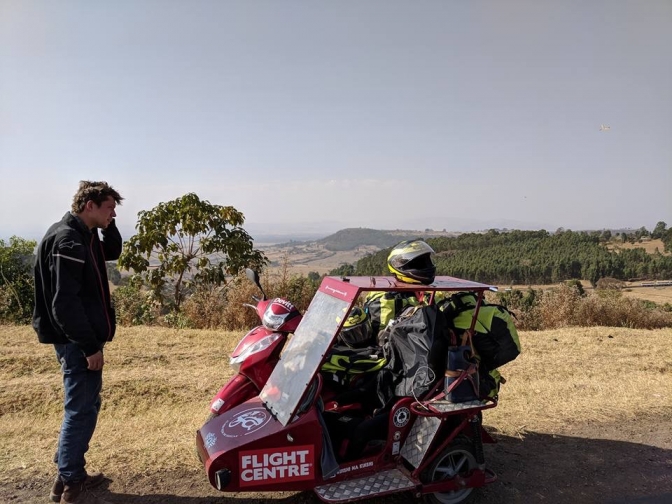 Asfts©
09/02/2018.
"Ally Clift" Page updated with some really interesting information.
08/02/2018.
"Britannia Projects" page updated '
Nice little video about broaching sprockets.
Bill Todd Page updated
07/02/2018.
BMCA Best of British Trials report Page update.
"Scorpion" page update.
"Triumph twins Ones that Wins" page update and more.
05/02/2018.
NEW page "Bantam Trials Saga".
03/02/2018.
Pages updated.
Seven best AJS builds. with new frame builder.
Seven best Ariel builds , same.
Justyn Norek's Triumph-Greeves page.
Justyn Norek tests CCM page.
And many more.
01/02/2018,
Ian Ballard Page, updated Talmag report.
31/01/2018.
BMCA NEW latest trial report and pictures.
30/01/2018.
Talmag trial 2018.
28/01/2018.
Happy Birthday Lee, How Old!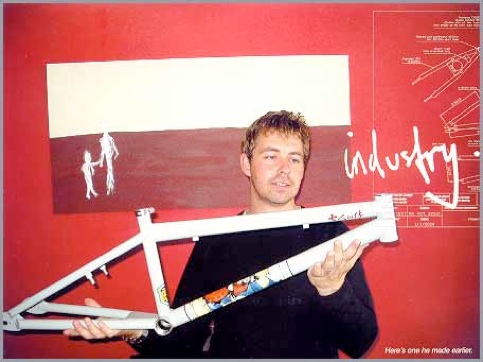 ~~~~~~~
Just on for a week for the boys to follow.
27/01/2018
I have spent a lot of time this week updating pages, to many to list, so you will probably find one.
If you have any information on any of the subject matter you find, please let me know, and I can update pages further.
There are New pages waiting in line to be published when I can make the time some I have mentioned some are New to me.
So once again thank you for sticking with me and helping making the site better.
~~~~~~
24/01/2018.
All I can say is Incredible,
You must watch this. and they will get it fixed.
forty emails so far.
https://www.facebook.com/AsSeenfromtheSidecar/videos/561212920878648/
~~~~~~~
21/01/2018.
The boys have literally "Cooked " the Scooter.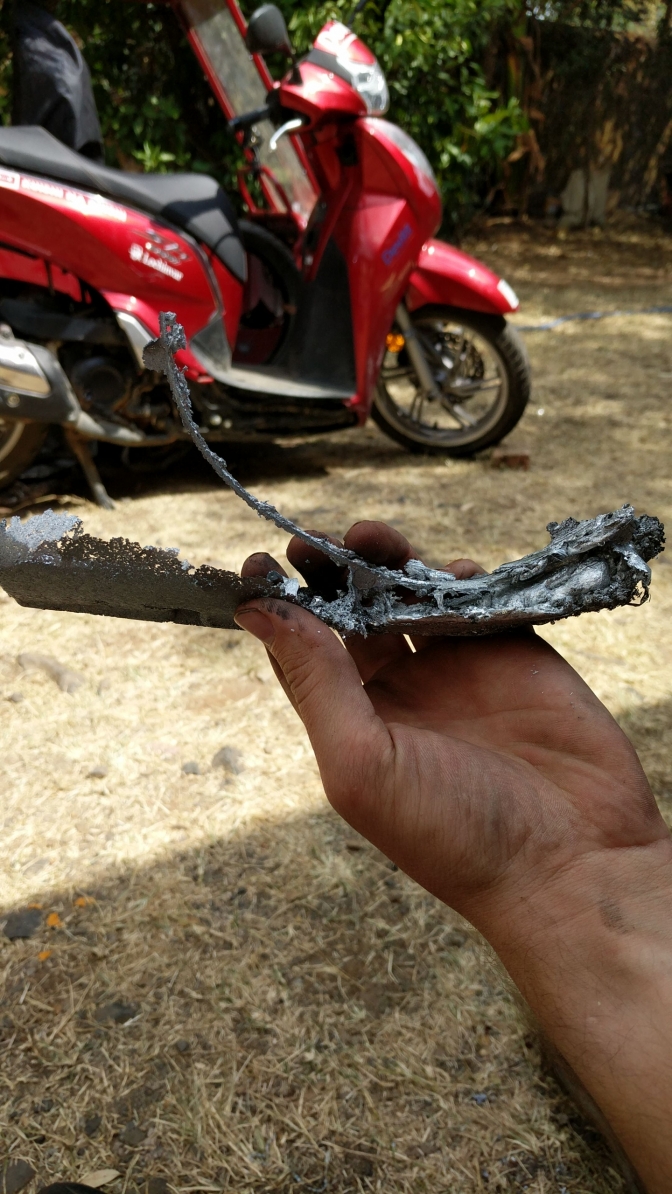 How to Cook a Honda "Variator",Clutch!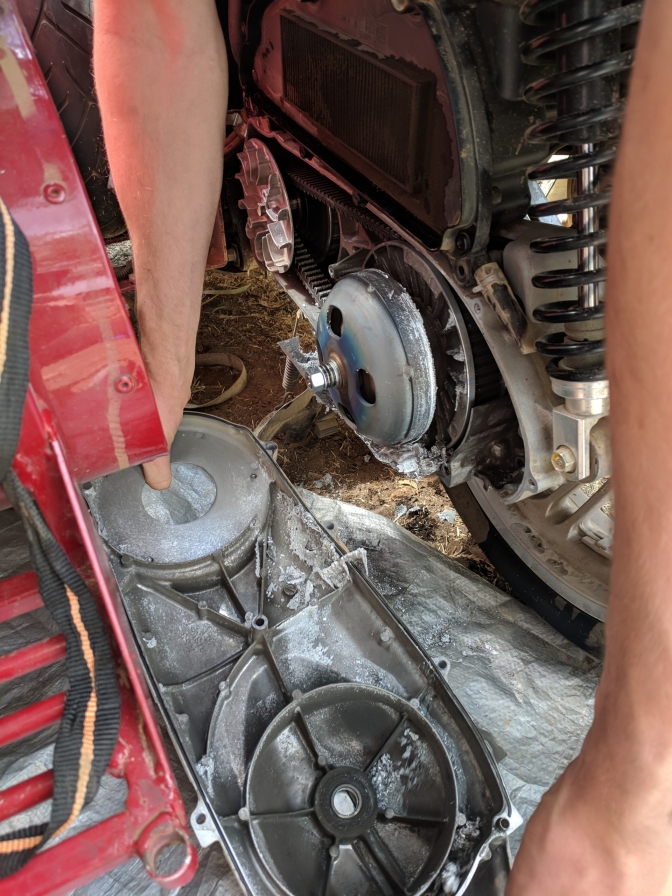 Going to be stuck in Ethiopia for a few days I think!
Just for the boys the thing is stuck firm.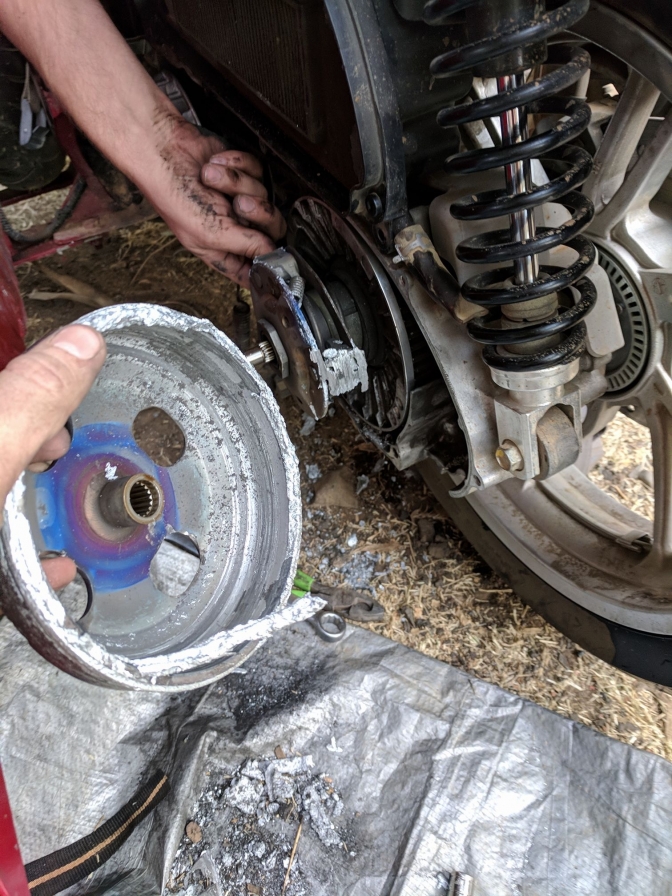 It's the clutch-Torque Converter they have cooked.
But the "Hagon Shocks" are looking good.
Look guy's I am behind for a day, but the Boys are "Living-The-Dream", and need my, and in fact ,Your help.
So back to BSA Otter,Tomorrow.
Honda-Stuck-In-Gondar.
~~~~~~~
20/01/2018.
Out On A BSA Prototype. page updated "a Special BSA"
~~~~~~~
New Updated "ASK ME" page, used already today..
19/01/2018,
All "Gary Britton" build pages updated.
18/01/2018.
Sammy Miller BSA Otters, Page updated.
17/01/2018.
Jim Susans Page Updated "BSA"
15/01/2018.
Britannia Project Page update.
A Readers Page update another good reply,
Please send me your comments.
~~~~~~~
14/01/2018/.
A Readers Page, updated with a letter that I need you to comment about.
17:00. one reply already.
~~~~~~~
BSA Bantam Build page updated.
~~~~~~~
Look who the boys met this week, a true Hero.
Steph Jeavons.
She has been travelling around the world for Four years on her trusty
Honda, "Rhonda"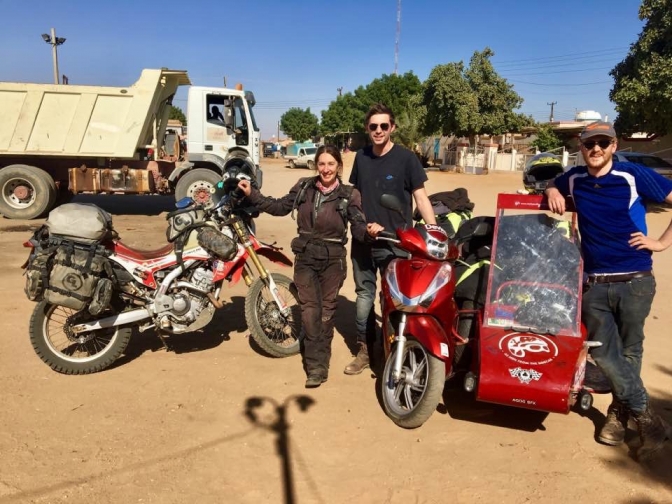 13/01/2018.
The boy's have made Khartoum. but had a few problems, link later.
https://www.facebook.com/AsSeenfromtheSidecar/videos/557267607939846/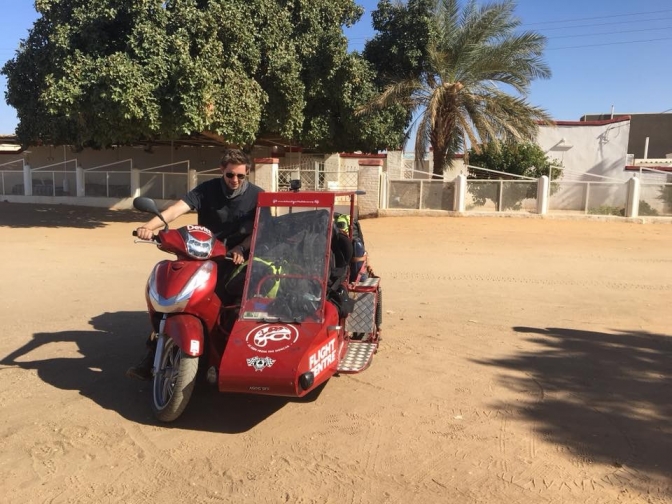 13/01/2018.
Pre 65 Rules page updated.
12/01/2018.
Just looking for stuff about Triumph Side-valve bikes and found this.
Enjoy interesting.
10/10/2018.
New Page " Patrick Elliott Honda One Off".
09/01/2018.
"BSA "Dizzy" Upgrade" page updated.
08/01/2018.
"Henbest Family BSA's" Page Updated.
07/01/2018.
Ian Ballard Page Updated.
Matt and Reece have reached Abu Simbel, the end of there Egyptian tour.
Now into the Sudan.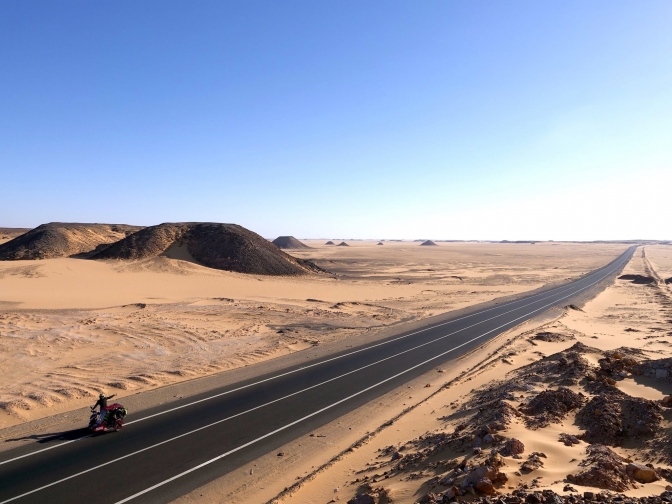 Photos Courtesy "As Seen From The Sidecar."© 01/01/2018.
"Lets get out of this "daw-gawn desert."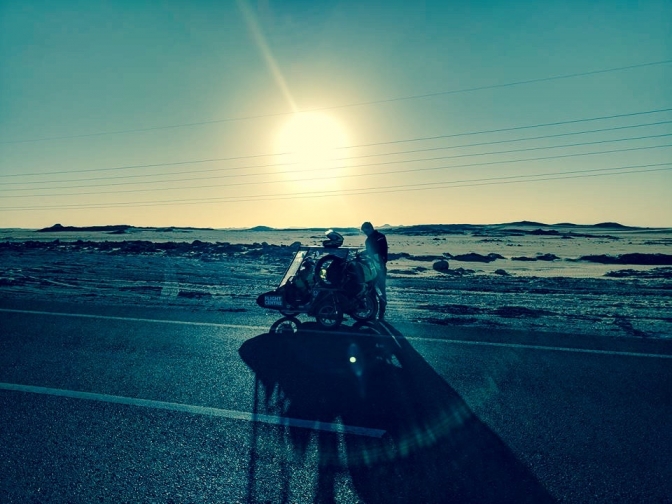 Where Are You Honda ?
If as I have said before I was Mr Honda I would take care of these boys and there trusty Honda SH300I. This is know longer a joke exercise, this is the REAL thing. around the World on a Honda Scooter attached to a Sidecar. How much publicity can you turn away???
288Klm today through this desert.
Link Later.
06/01/2018.
The B40 Otter named "Bessie" page updated.
05/01/2018.
Happy Birthday to me.
Watch this little video.
We are running our New eRanger Ambulance around the Country (UK)
To as many Motorcycle shows, and events we can get to, to support Claire and her mission in life.
Matt and Reece are going to visit Claire on the "Flight Centre" scooter-sidecar in a couple of months ? so watch this space.
04/01/2018.
"A Readers Page" Updated,
and please use it, your bike has got to be intresting to us all.
You only have to mail me.
"The Boys" Matt and Reece Now in the desert had a puncture,
"Have you got Tyre (tire) sealant" I said.
"No But we have got repair plugs"
"OK what happens when you have a puncture right in the middle of The Sudan?
I said they would have to learn fast.
They should have hooked up with this guy.
01/01/2018.
"Otter On The Cheap" Page Updated.