Herbert Poelz,
Second, BSA C15 G "Otter",
Build.
From Austria........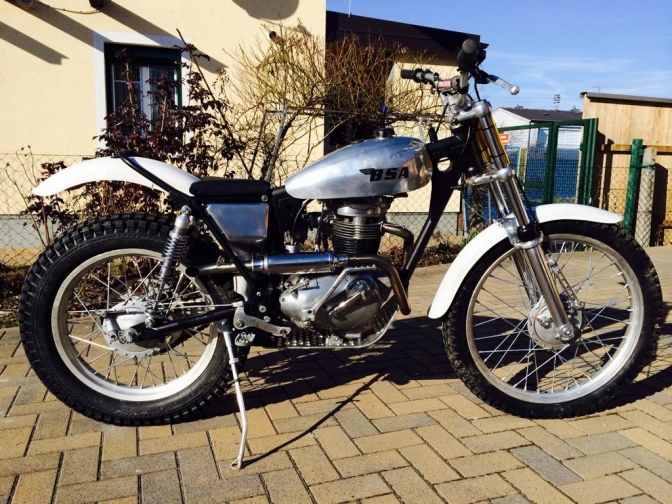 All Photo's Courtesy Herbert Polz...
When a machine looks like this you know it will ride just has good as it looks...
Again a first class piece of engineering...
And a commitment to get things right, when you build the, motorcycle...
But firstly you need the skill of being an engineer, and this guy has bags of that skill and is a first class engineer...
And it again shows in every job he does on his machines.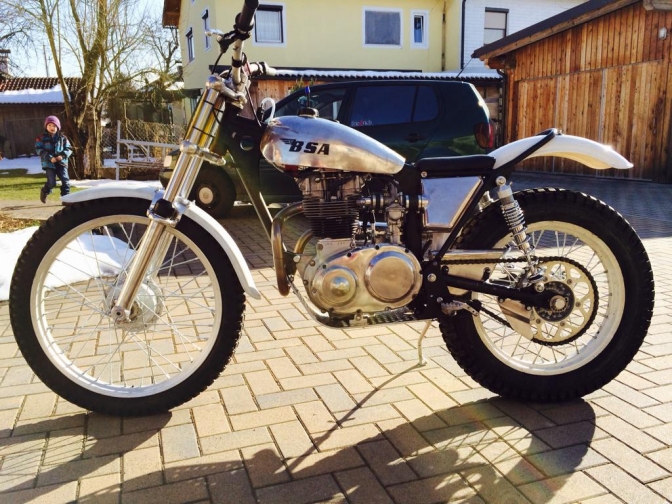 Herbert Poelz, second BSA "Otter" build.
Herbert...
About 3 years ago I sent some pictures of my homebuilt BSA C15 Otter to you, and you presented it in your BSA "Otter" web site in a very attractive way...
This time I'd like to show you my new C15: "Otter".
My first bike weighed 92 kg, the same as my SWM Tl 320 and everybody was surprised.
So this time my target was under the 90 kg mark.
I used lighter chrome-moly tubes (KTM motocross) and tried to save as much weight as possible.
I didn't use any titanium of course, just steel,
and aluminium.
The front fork used are Ceriani 35 mm, with Marzocchi internals fitted (lighter!).
I had to alter the top triple clamp (Yoke) to get 2.5 degrees of offset.
The engine is a standard BSA C 15 "G" type that my friend Keith Wells bought in England for me.
I changed the barrel for a modified BSA B 25 unit, this
alone saved 1.8 kg...
I used the trials gearbox except for first gear.
This makes the gap between first and second very small, and second gear fits in many sections better, when first gear is on the short side.
At the end of the build the bike weighs 87 kg,
and is lighter than lots of twin-shock two strokes...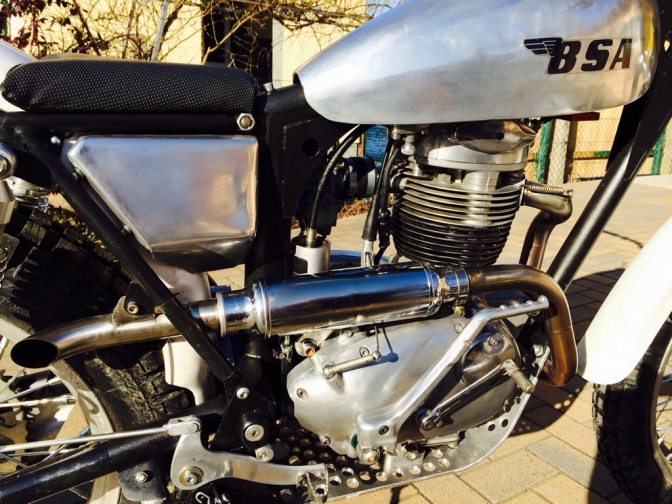 A superb job done on the alloy barrel, If you use one of these, on your builds, like I did on some of my builds,
don't forget that the rocker drain holes from the cylinder head need to line up with the holes in barrel, this will need you
drilling a hole through the barrel to suit, or fitting a small alloy tube, drilled through the finning.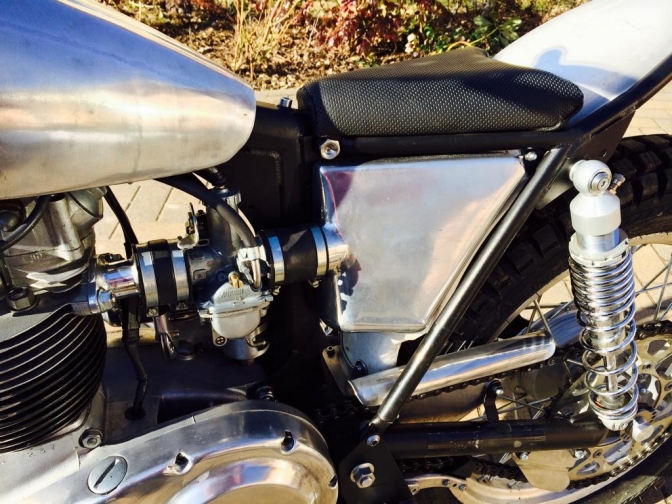 Again the workmanship shows with every shot,
this proves that if you have the skill to do this type of work,
like Herbert obviously does,
it takes a lot of time, but the cost saved is a great bonus, and then creating this sort of master-piece when finished, you have got to be very proud at what you have achieved...
Just note the work that has gone into making the air-box, and it now is a proven fact that a air-box improves performance of any machine if it is constructed in the right volume and shape ( about 3 lts) capacity for a BSA C15, so I am told.
And on this bike that looks about the size you would need to get this volume.
And all joints need to be leak proof, just look at the turned manifold bolted the the cylinder head...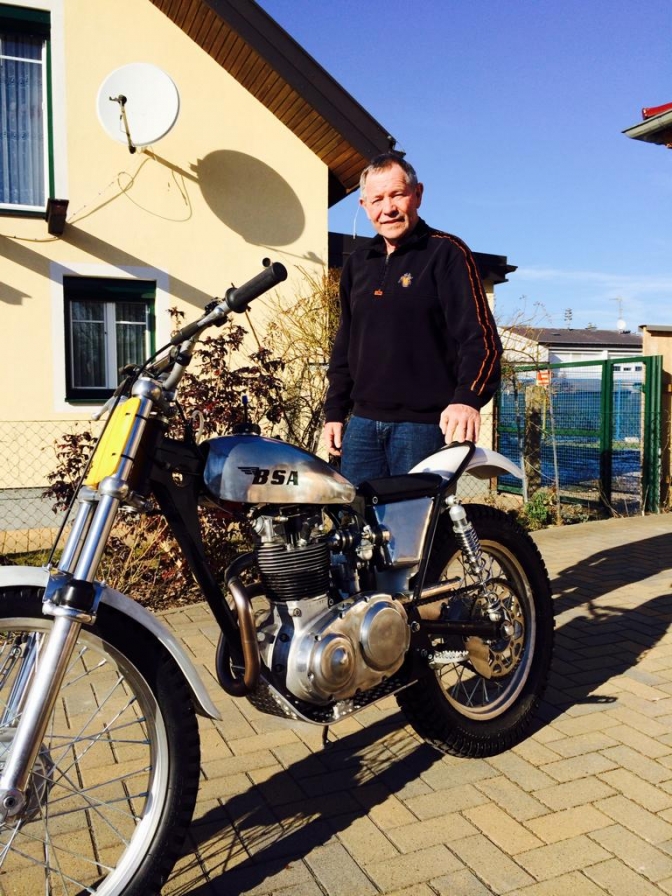 A very happy man and machine,
thank's for sharing this with us Herbert.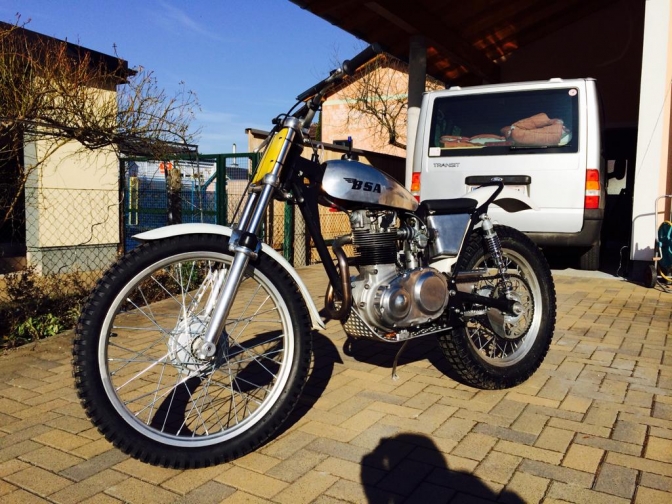 More later.
And an update on these machines.
Thank's for showing us your New lighter BSA "Otter".
I am sure it now probably wont be your last?
And 16/12/2017...
Herbert now has a new page in construction.
for his two BSA Bantam builds.
You will like these machines.
More Photo's of the bike coming up.
Yes I have found some shots of this bike that I had forgotten...
So More later...
Thank's Dougie and Herbert for a great video...
Updat2023...06...