Harry Stitt BSA Frames.
Built in Northern Ireland.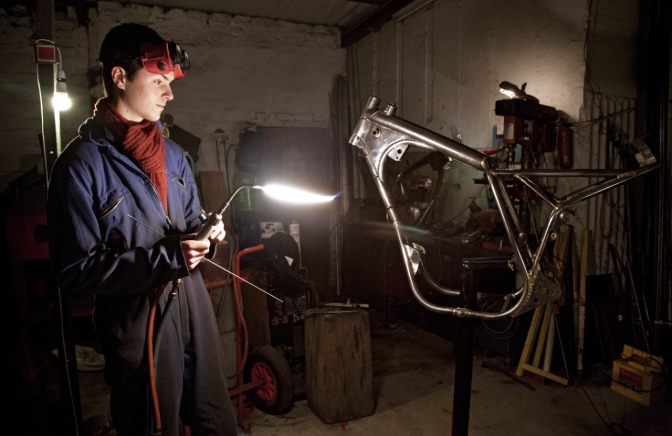 Photo Courtesy the Stitt family.
20 Year old Harry Stitt is a magician with a welding torch at this early age, and has been for some time.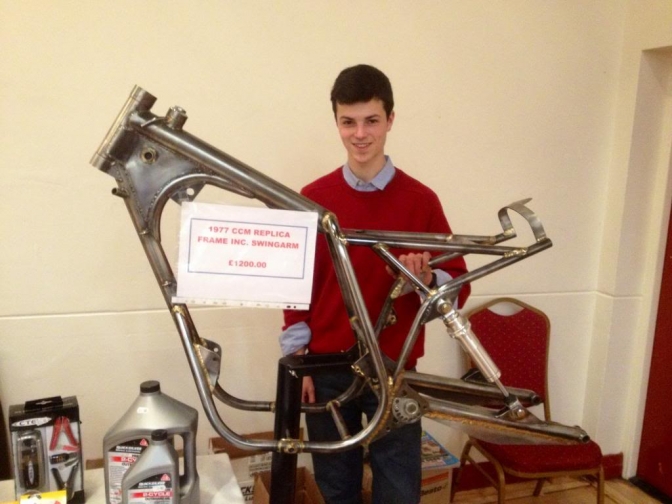 Photo Courtesy the Stitt Family.
Here is Harry with one of his Scrambles frames, he not only builds the frames but also rides them very well too.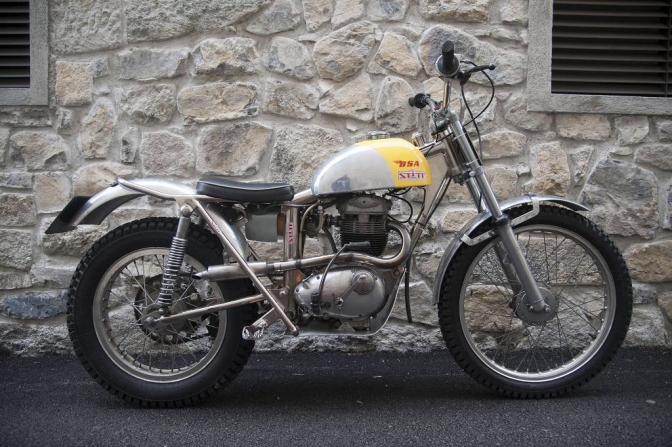 Photo Courtesy Justyn Norek Snr.
Now we get to the interesting bit, Harry builds BSA "Otter"type frames.
This special one is the new acquisition of Justyn Norek Jr, a great New Toy to play with.
We will have a full report about this machine from Justyn later.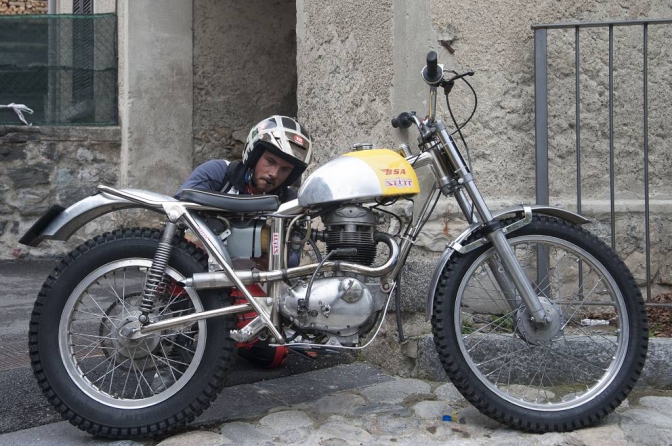 Photo Courtesy Justyn Norek Snr.
Justyn just checking the BSA B40 engined bike prior to a competition.
This frame looks more like the Second Scott Ellis frame than the other"Otter" copies.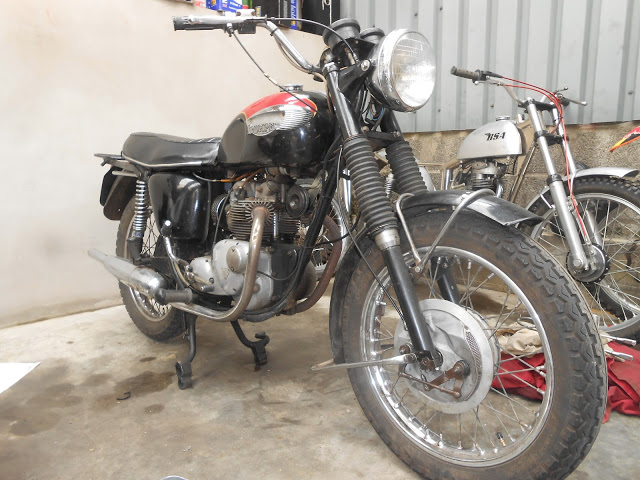 Photo Courtesy Stitt family.
You can see one of Harry Stitt's trials bikes in the raw stood against the wall.
Looks Like MP forks fitted on this one.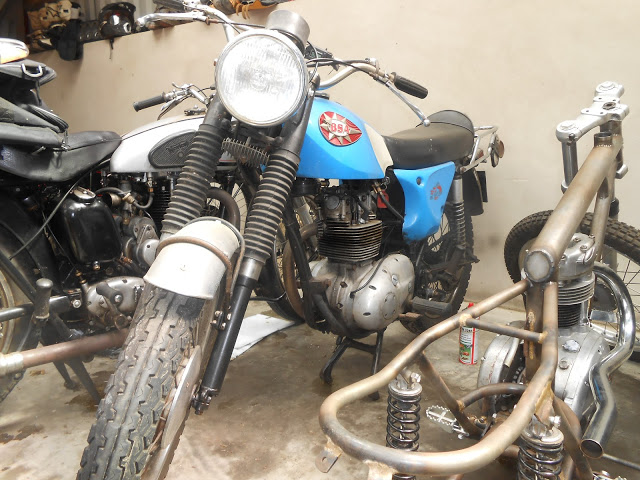 Photo Courtesy the Stitt family.
And another shot of a C15 engined trials bike, plus another donor?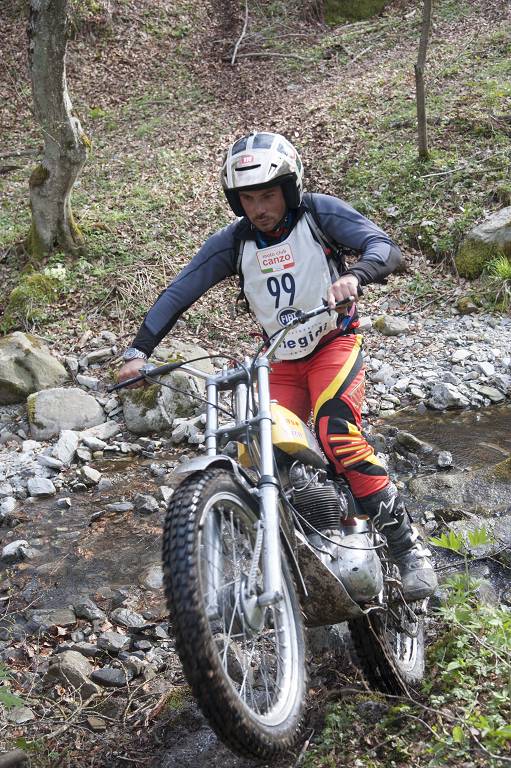 Photo Courtesy Justyn Norek Snr.
Justyn proving the "Stitt" "Otter"replica has he does every machine he rides. and this shot with determination.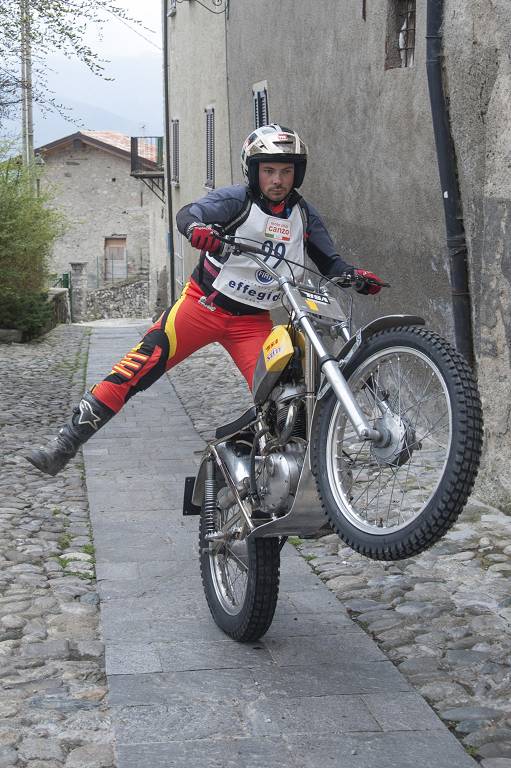 Photo Courtesy Justyn Norek Snr.
Are that s more like Justyn's method of testing a machine.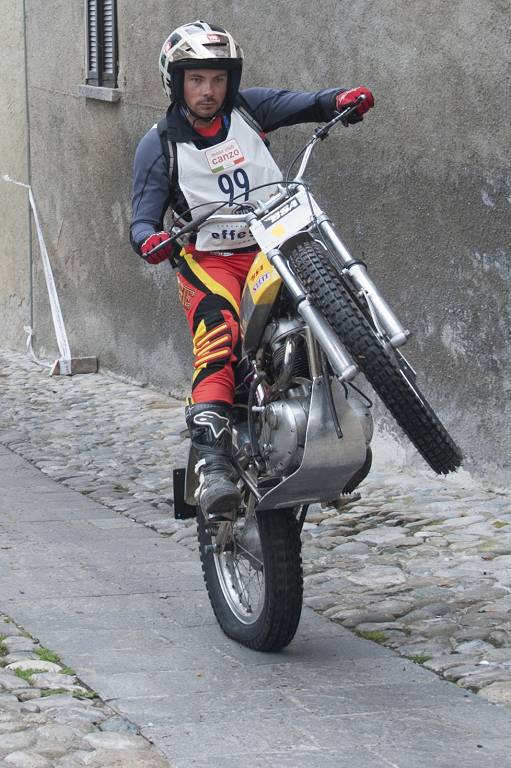 Photo Courtesy Justyn Norek Snr.
One way to awaken the neighbourhood on a Sunday morning .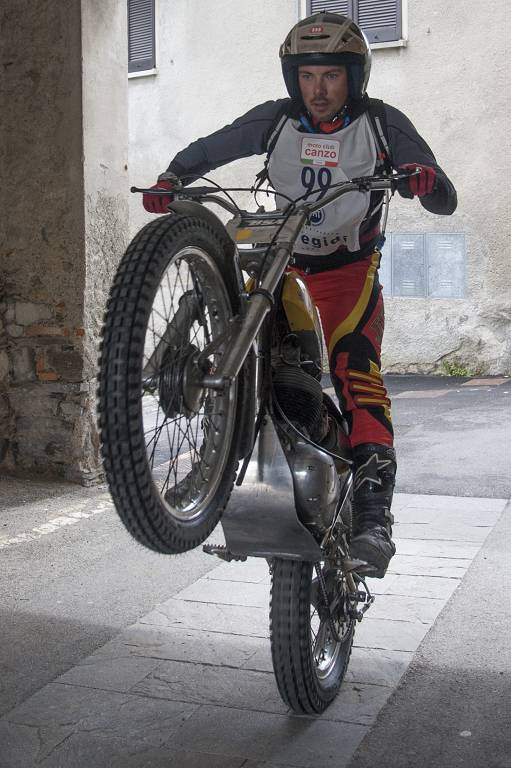 Photo Justyn Norek Snr.
I can here the "Bark" from that motor in those narrow cobbled streets from here.
Look as I say there will be a lot more on this Story later with a report on Justyns machine and more information on young Harry Stitt and his BSA frames Do you want one?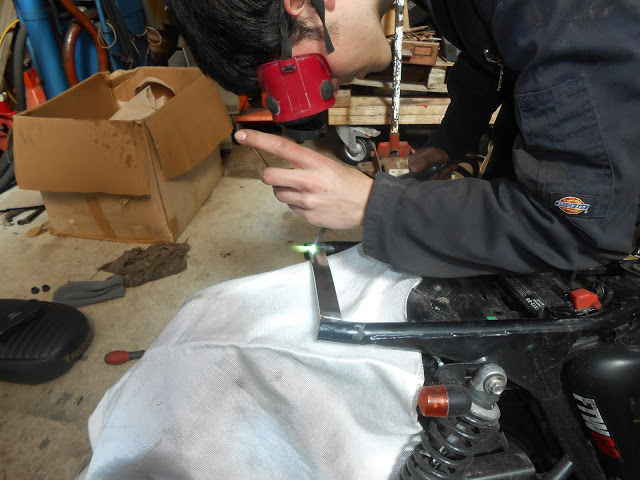 Phot0 (unknown source)
Harry yer- man with the torch at work, looks like an emergency repair one a race bike seat conversion, perhaps?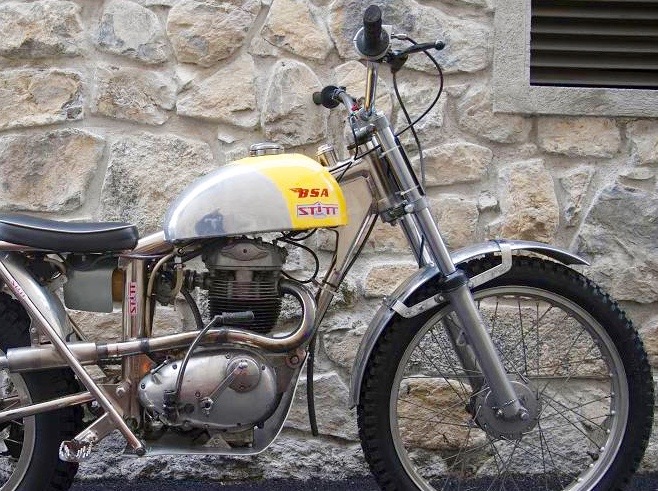 Photo Courtesy Justyn Norek Snr.
More Later.A bit better view of the "Stitt BSA" frame, Note the steering head detail.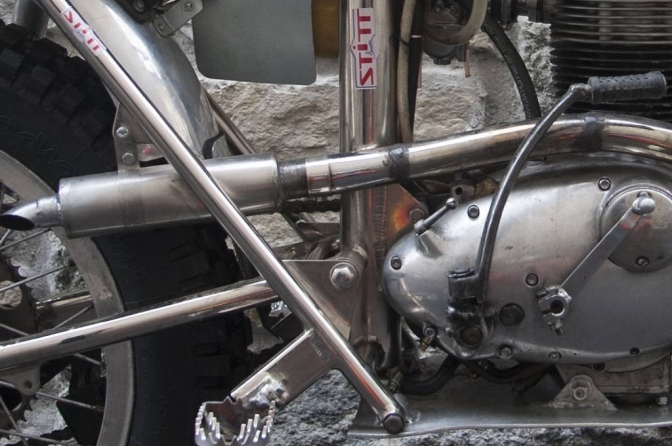 Photo Justyn Norek Snr.
Good detail of the swinging are pivot design,and showing the Class Bronze welding.
*******
I have had a comment about the bikes footrest positioning?
:They are set much to far back:
"There is NO way anyone could win a major trial with those like that, you would not control the front wheel at all"
~Oo>
I had to explain,
I said. Well have you seen Justyn Ride? He rides everywhere on the back wheel, with the front wheel in the air in front of him.
And Justyn is one of those riders that rides any two wheeled machines, for one reason, and that is to have fun on the machine he is riding at the time.
So there is your explanation.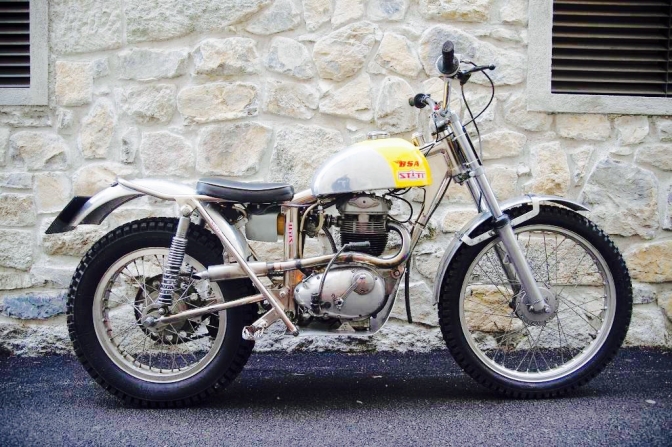 Photo Justyn Norek Snr.
I have just brightened the shot to show the plated frame better.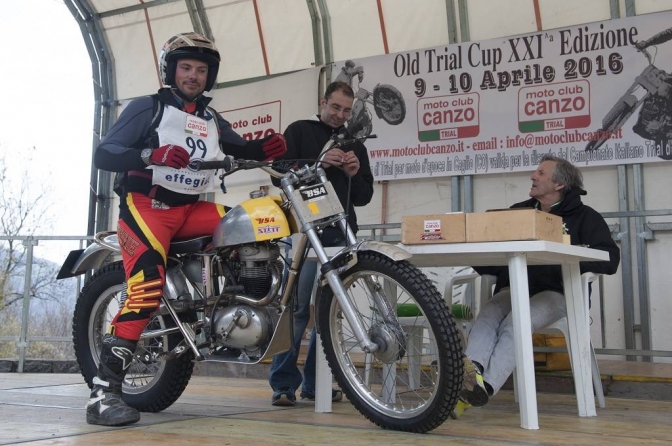 Photo Justyn Norek Snr.
Justyn Junior looks very happy with his "Harry Stitt" BSA B40 "Otter"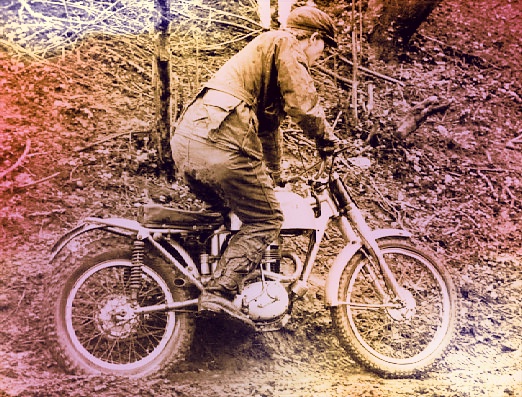 Photo Courtesy Deryk Wylde "Offroad-Archive".filter "Otterman".
You can see how close the steering head arrangement on Harry Stitt's frame is to the second Scott Ellis frame.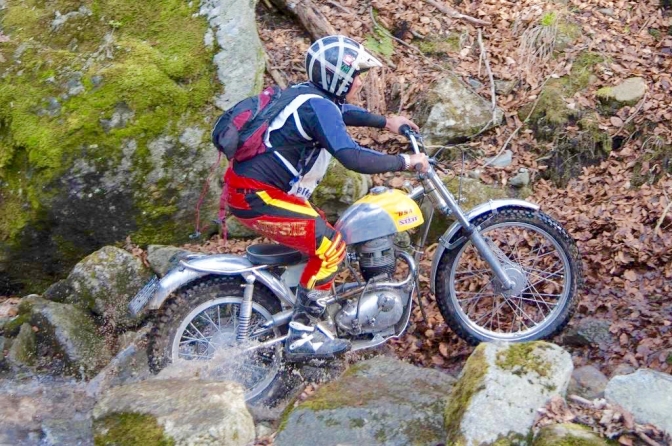 Photo Courtesy Justyn Norek Snr.
Just looking at the two above photos shows how similar the two machine are.
March 2018.
The two Justyn's were in a hurry to get the machine together after it arrived from Northern Ireland and Harry Stitt.
They just wanted to get the machine together as soon as possible as the frame looked that good, so unable to find a period set of forks and hub as suggested below they fitted the front end from a late twinshock Montesa . so the hub is Grimeca and fork Beta.
Justyn Snr asked Harry what frame decals he was going to use on his frames. Harry did not know so Justyn set to and designed him the StItt logo.
Justyn is responsible also for the Cheney logo from some years back.
So we still hope to get a report from Justyn to how the bike rides and any modifications he has done.
I know he was looking for a B50 victor tank for the bike .
But what ever happens Justyn says he is never going to sell the bike, so he will have it for some time yet.
~~~~~~
Justyn also used a period Honda C50 step-through front hub? or is it a Small Grimeca as used on the John Bull D.O.T.s and REH rear hub?
Forks look like Ceriani or REH modified to be leading axle, but Justyn will reveal all, when he does the report and ride out on the machine.
More Later.