Make your own Alloy Fuel tank.
A page for you that think you may be able to make your own Alloy trials tank or even, finish a kit off, by welding some of the parts.
We will investigate the methods and what is available and what you might need in the way of tools.
*******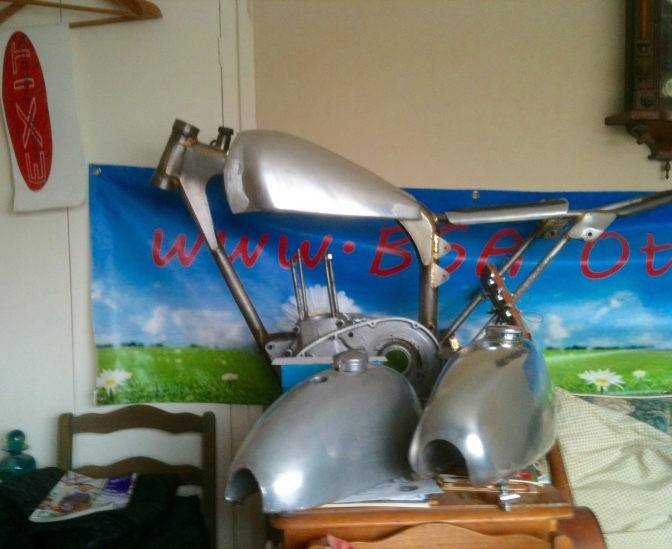 Classic-Trial Fuel tank kit on Faber "Otter Mk 3," Frame.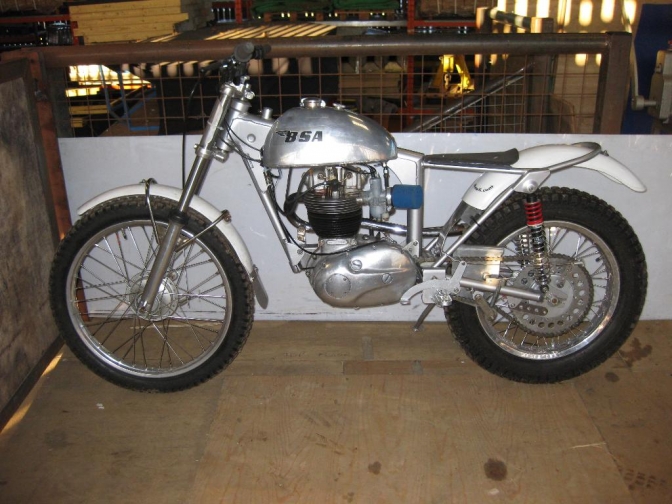 A tank like this? or one with a better shape to fit the bike?
Just look at this video for a start and you will see that you don't have to have a fully fitted workshop to make something that not only is a work of art but quite buetifull too, and trials tanks can be the same if you try.
Tank Kit later.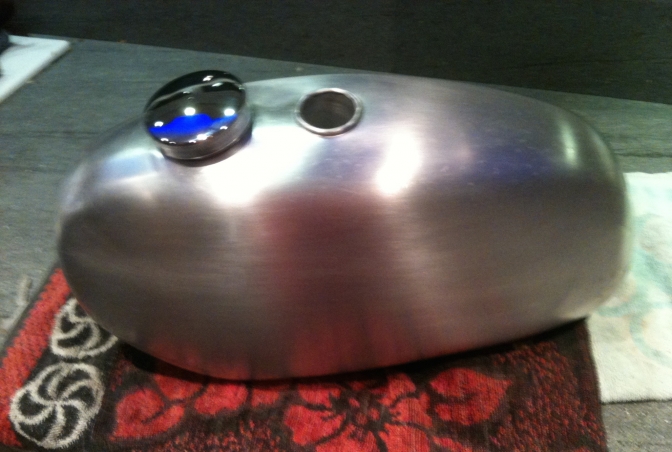 Now you can make something like this the tank on my "Foster Otter" that was built totally old school.
And we have the construction methods of this tank documented.
Photo Courtesy Classic-Trial.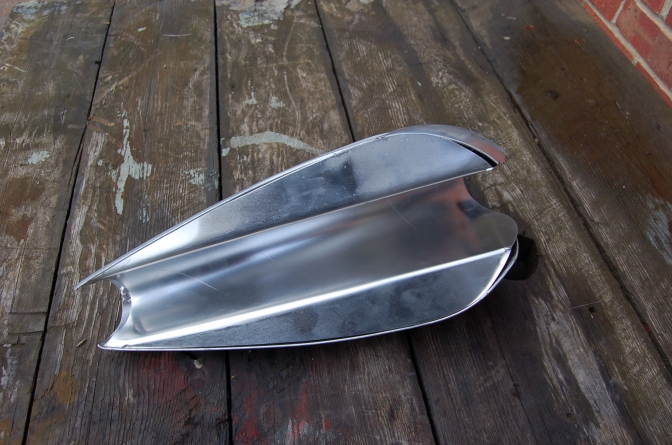 Photo Courtesy Classic-trial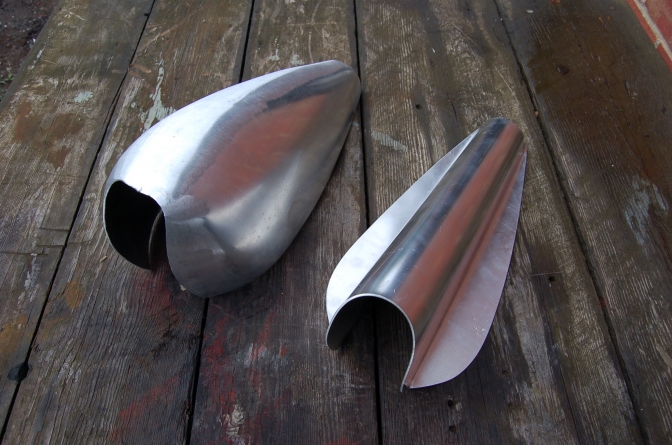 Photo Courtesy Classic-trial.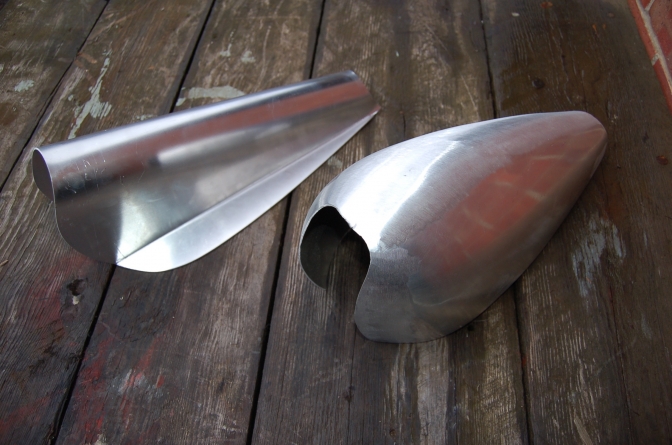 Classic trial Tank kit ready for welding, all you need is a filler cap, which we will show you where to get one from, or make a boss on the lathe. also the same with the Tap -Pet-cock outlet..
Or something like this new kit from Classic-Trial that we will be building. I also have pressings for the original Wassell tank that has been used for years on Triumph cubs etc, and I will be also finishing this tank and trying to build a BSA B50 replica tank. so this page should become interesting. for you.
We will delve into the methods, and welding techniques, for both Gas and tig welding of these tanks, and what you need to do to the aluminium to be able to work with the material.
B50 style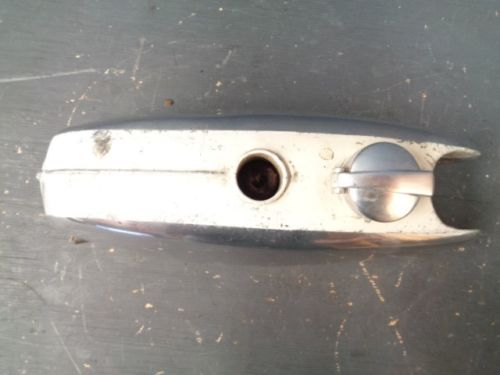 Slim Jeff tank. BSA B50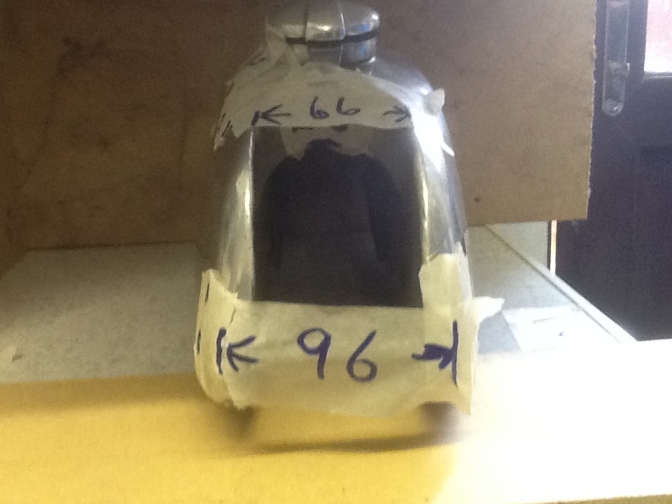 You can see that with a bit of patience and perseverance. you could get artistic with your fuel tank
and spend many happy hours in the shed, creating a masterpiece.
More Later and this page will build with the tanks.
Other bits you will need to complete your tank are a fixing tunnel or other brackets to hold the tank, alloy tap bosses to weld in and a sleeve to take a filler cap press fit or screw,Oh and also a breather pipe it the cap does not breath.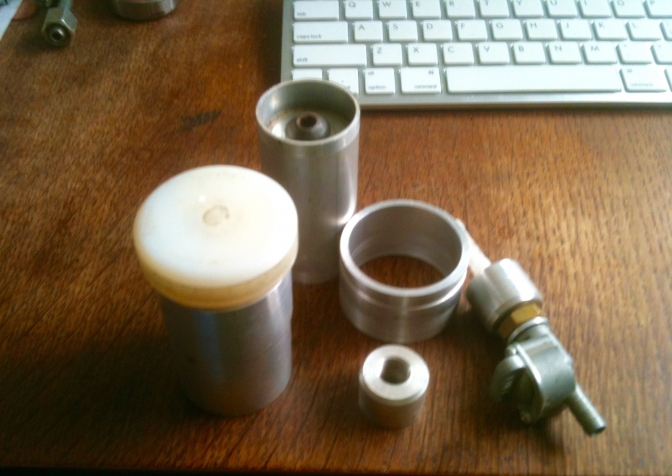 The through tank fitting tube of 2mm thickness is at the back of the group.
More later.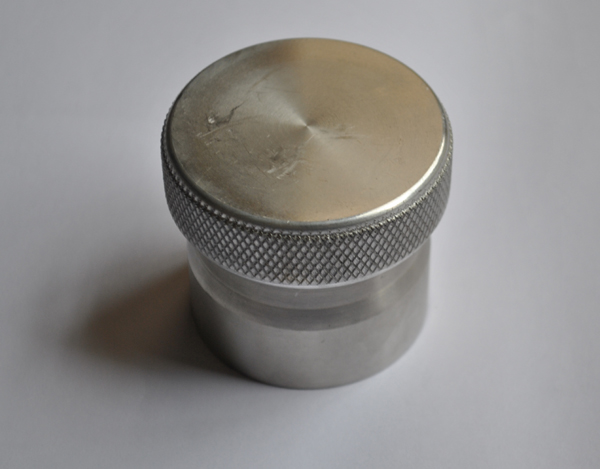 This simple CNC'd cap is available at a very good price, but you will need to weld in a vent pipe with this type of cap.
And make sure the neck to weld on is at least 2 mm thick.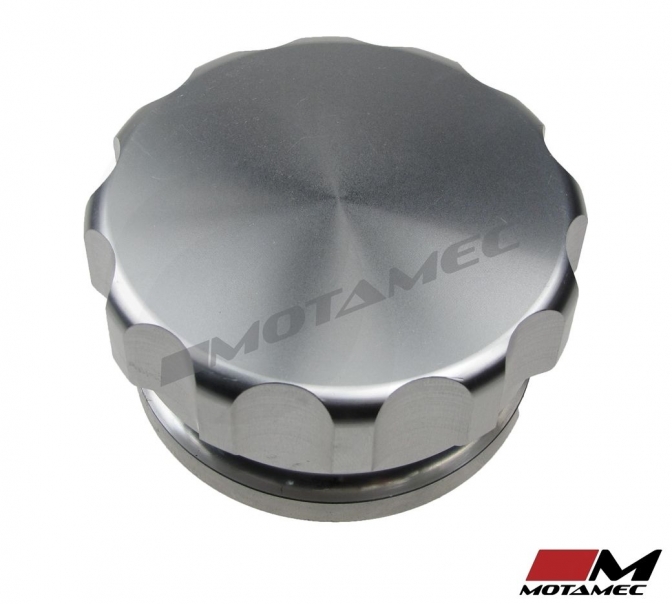 This is probably the best 2" to buy, at a cost of £20.
You can weld a tube from inside the neck and down through the tank venting through the bottom for a neater method, of venting.
You can if you like, aluminium braze this filler and the tap, like some of the old manufacturers used to do, the softer aluminium compound with added zinc works a bit like solder.
The HT 2000 rods available are good for this, and worth a try.
Or turn a ridge on the bottom and weld it from the inside.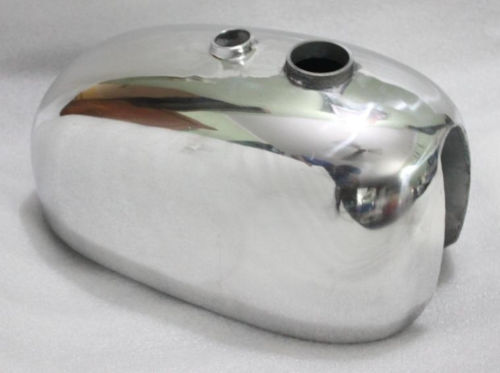 A BSA C15T type "Loaf" tank as fitted to the original framed C15t for replacement of the factory fitted steel tanks,these were made by "Lyta"
who Made all the alloy tanks for the BSA factory, these are now copied by companies in India, but I have not seen one close up, but told they are OK, but the shipping cost to Britain seems to spoil the value.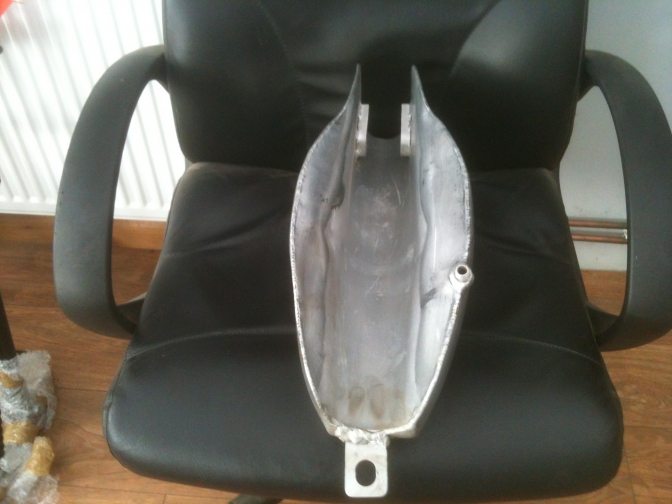 Now fixing the tank to the frame can be a problem.
You can like BSA-Triumph seemed to do have a through tube made from 2mm thick tube and use a expansion rubber bush to hold it.or weld in an alloy washer if you want to suffer from vibration cracks.
Or you could go for a system similar to this Beamish type tank and use to frame side mounting rubber bushes at the front and a fixing at the back, I would go for a bungee over a ally hook bracket? Why ? well you can see that the bolt bracket on this tank as again suffered from vibration and as had to be welded back on and some juncture.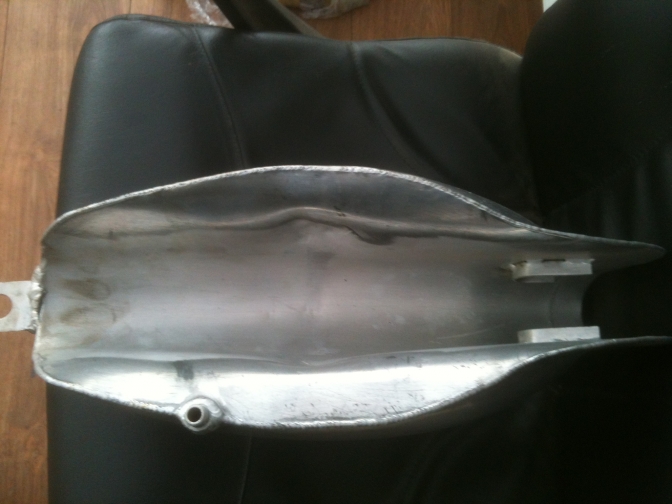 The only problem with this fitting on a "Otter" type frame is that you need the tunnel very wide.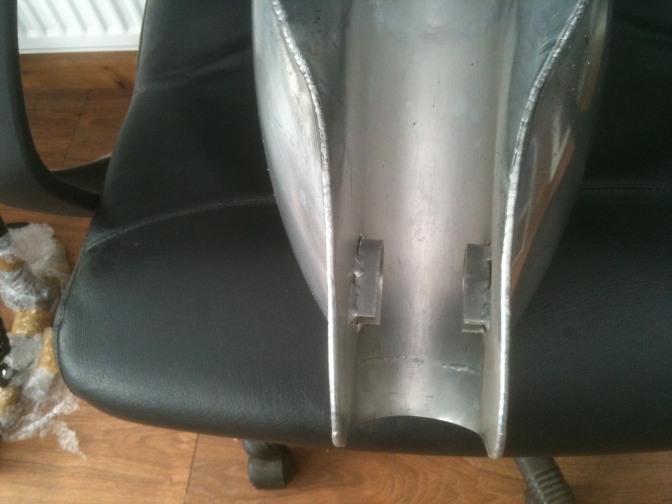 Front "U"bends tacked on to the sides of the tunnel.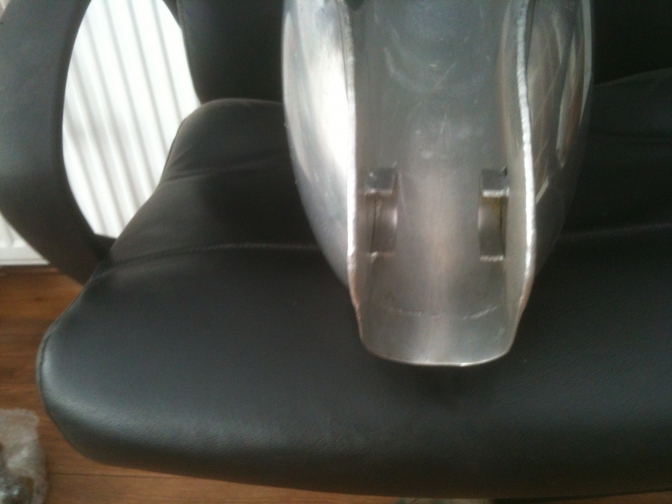 For a "Otter" tank you need at least 2" between the bends,to fit it over the top tube.
More later Tank you.